Spring breakers love to go anywhere as long as they can drink irresponsibly and party until 4 a.m. They enjoy unlimited drink packages, cruise pool parties and sand beneath their feet.
---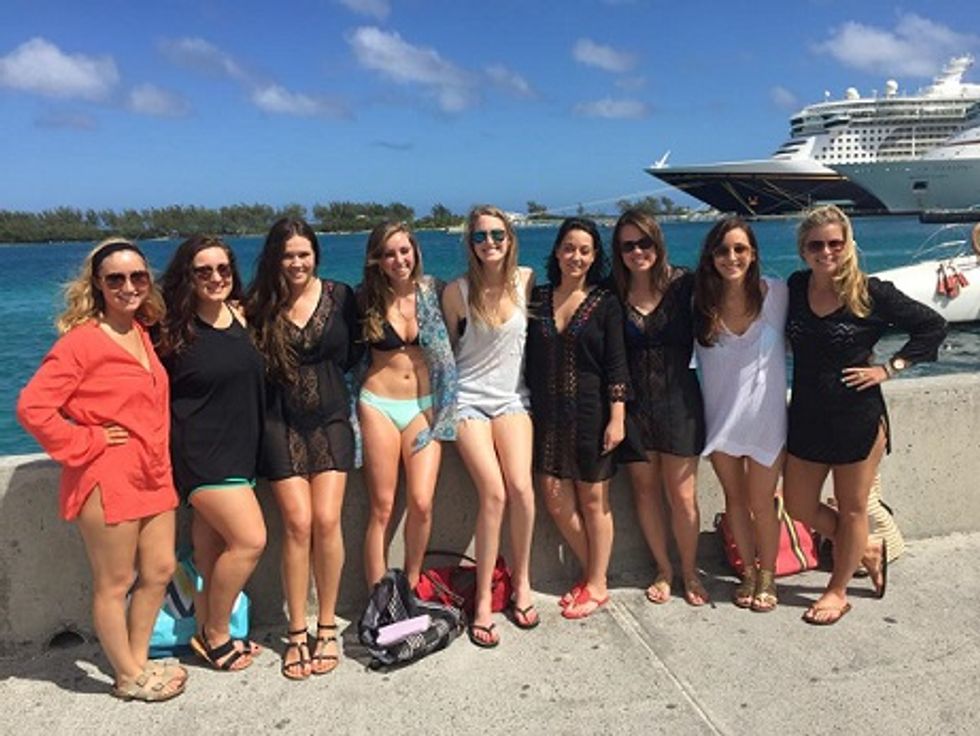 ---
With a budget of 500 dollars, I traveled with Royal Caribbean on a 3-day cruise to the Bahamas, including unlimited drinks, food and events. Who wouldn't want that awesome deal? I had the opportunity to be with all my friends, enjoy the warm weather and rally until the sun rises. We had the time of our lives dancing at the bars, enjoying comedy shows and meeting new friends along the way. It was the perfect getaway, but I can honestly say I would probably never go back.
I agree that on a college budget the experience is a must, but outside of partying and tanning on the beach, the Bahamas didn't live up to my expectations. Personally, if you plan traveling there anytime soon and want more than just a "spring break" experience, I strongly suggest reconsidering your travel plans.
---
Here are some reasons why:
---
The attractions are overpriced.
Mostly all experiences off the ship cost money. That's understandable but if that's the case, the attractions better be worth it! Instead, my group ventured out to bars, still having to pay $20 minimum per drink!
The culture is nonexistent.
Having this be my first time out of the country, I expected to feel like I was outside of the United States. The first port, Nassau, was a slightly better replica of Dirty Myrtle, saturated with trashy beach shops, chain bars and dealers trying to sell you cheap cigars on the street. I didn't get the chance to see the culture of the Bahamas--the people, the food or the music.
Your time is limited.
If you plan to vacate by cruise than be aware that you are given limited time to each island. Our stop to CocoCay lasted about 6 to 7 hours and everyone had to be back on the ship by 4:30 p.m. You may have multiple attractions listed on your itinerary, however, you may not get to experience everything. Make sure to study up on excursions beforehand, because you will not have cellular service to read reviews there.
---
Bottom-line, if you are looking for a cheap and easy destination, the Bahamas might be the best option you have. However, I would definitely recommend saving up more money and traveling somewhere that takes you out of your element and makes you one with the culture.