The cool, dry air of winter remains here in Indiana, but at least spring is making its effort with the cloudless skies. As the sun begins to make its return from behind the winter clouds, I am reminded of the bright, warm, and sunny state of Hawaii. Take me back.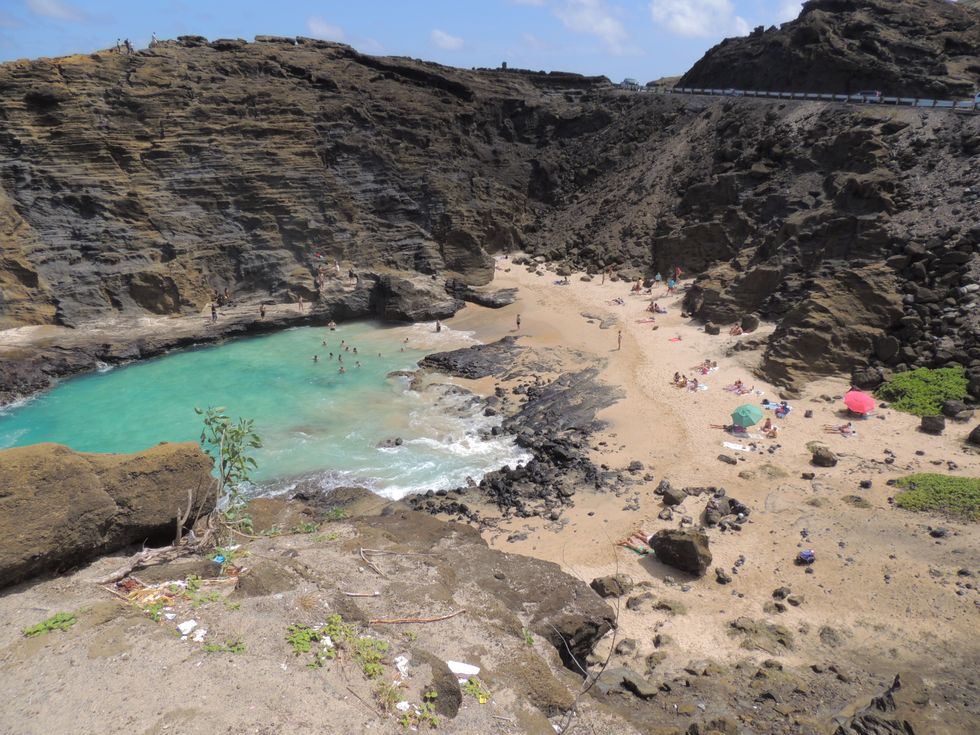 My first time to Hawaii was to the beautiful island of Oahu. Oahu is the heaviest populated of all the islands and is home of the state's most remarkable features: Pearl Harbor, the city of Honolulu, and North Shore. During my week on Oahu, I got to call the wonderful Disney Resort Aulani my home.
The week on the island with my family began with exploring the picture-perfect resort and relaxing in the sunny lagoon. Disney Aulani offered awesome amenities such as a delicious food café for breakfast, a snorkeling pool, a relaxing lazy river, and an open-aired lobby that allowed the Hawaiian ocean breeze to blow through.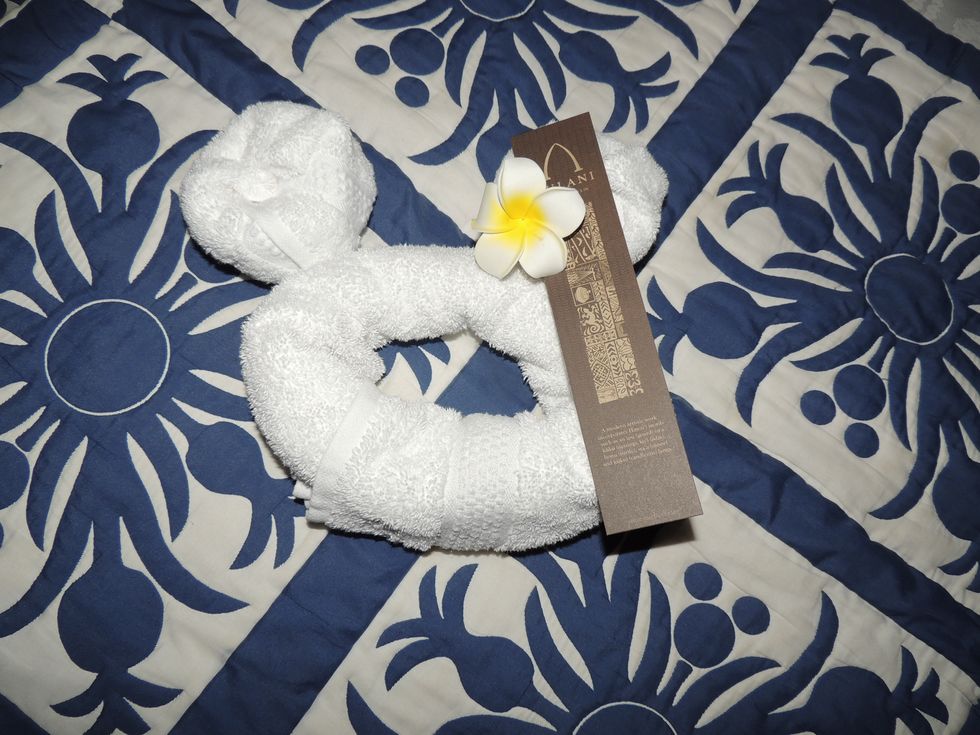 My family and I took a trolley to visit Pearl Harbor early in our trip to Oahu. This experience was incredibly touching. The boat ride over to the memorial kept silent as we came upon the site where so many lives were lost. I was stunned as I peered down the center hole in the memorial, which is open to the water below. A rainbow reflected off the oil (pictured below) that has been continuously leaking into the water from the sunken ship below, leaking from the ship for over 70 years. It was hard to rid of the goosebumps that had risen on my arms. Pearl Harbor is such a touching site. I was fortunate enough to meet Herb Weatherwax, a Native Hawaiian and survivor of Pearl Harbor. Herb unfortunately passed away in December of 2017 at the age of 99.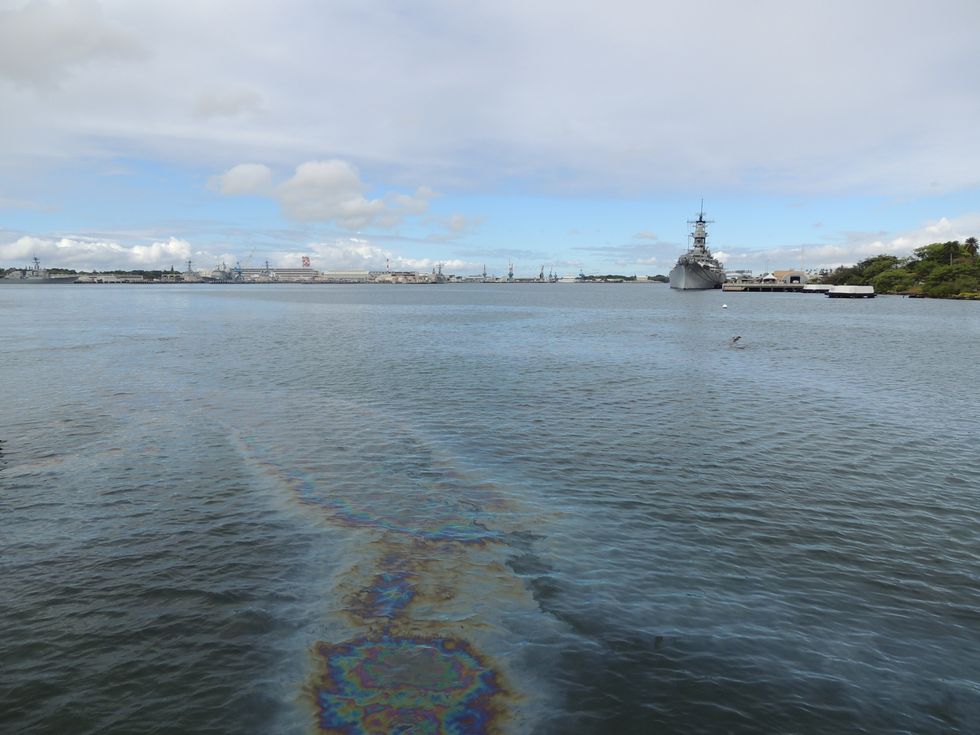 Can you say you have been to Hawaii if you don't go to a luau? We didn't think so either. My family and I made the short trip to Paradise Cove, close to Disney Aulani Resort. The luau consisted of delicious Hawaiian food, self-made flower crowns, dancers, and fire. It was a perfect recipe for a very memorable night.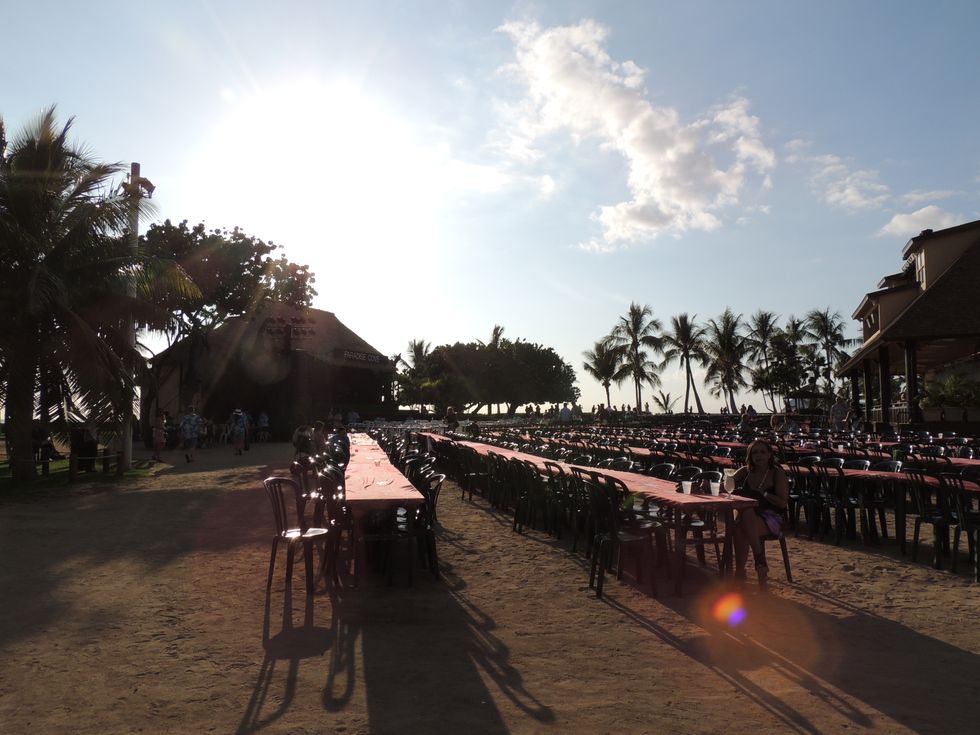 Oahu was a traveler's dream. The island provides an array of wonderful resorts, tons of delicious restaurants, wonderful views, and many opportunities for adrenaline junkies. The sunshine of Oahu will never leave my skin nor my memories.