Believe it or not, Hawaiʻi is more than a tropical getaway to warm weather and beautiful scenery.
While I would love to share places to eat on Oʻahu or tips to learn how to surf, I wanted to write this to further protect my home, the lands of my kūpuna (ancestors). I urge you to continue to read if you ever considered visiting or moving to Hawaiʻi.
ALOHA FOR THE LAND, PEOPLE, AND CULTURE
Aloha means many things including hello and goodbye, but its most important meaning is love. With this said, the famous Hawaiian hospitality the islands are known for is rooted in this idea of aloha for the land, the people, and the culture.
These islands are our home, and we treat everything in it as such. Over the course of Hawaiʻi's history, things such as the land, language, practices, sovereignty, and more have been put into jeopardy or have even been taken away, and are still being fought for to this day. In alignment with Hawaiian beliefs, kanaka maoli (Native people) are servants to the ʻĀina (land) because the land provides for the people.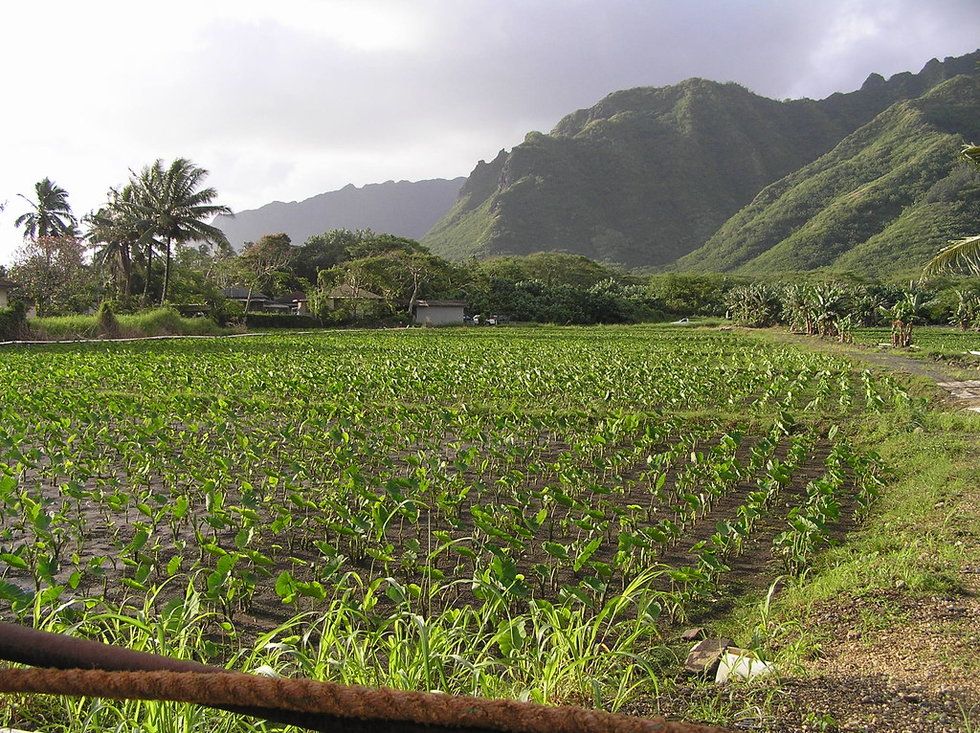 taro_field_Punaluu_Oahu | Taro patch near Punaluu on Oahu, H… | Flickr live.staticflickr.com
When coming here, it is important to remember that while you are not from here, other people are. Please treat this place as you would treat your house or your relativeʻs houses; with respect.
The Hawaiian culture in itself is extremely complex and has many aspects including language, music, art, dance, food, and more. In the age of social media, it is becoming common for cultural appropriation to occur, so be mindful of what you post online as well! I am not asking you to do in-depth research on the History of Hawaiʻi, however, I am asking for your respect for the place that you are coming to, and the culture and people that exist here. If someone corrects you, they are most likely trying to educate you and bring in a new perspective, not insult you personally.
THE WORD "HAWAIʻI" AND THE HAWAIIAN LANGUAGE (ʻŌLELO HAWAIʻI)
Taking the ʻŌlelo Hawaiʻi or Hawaiian course on Duolingo is not a requirement of mine, but the ONE word that I want you as a visitor to pronounce right is the name of the place itself.
Hawaiʻi is spelled with an ʻokina or a glottal stop, which is an actual letter in the Hawaiian language. Below is a link to a video that can help you practice your pronunciation:
If you are truly interested in learning some words in ʻŌlelo Hawaiʻi, wehewehe.org is an amazing resource consisting of an encyclopedia of various Hawaiian dictionaries! It helped me through all of my Hawaiian classes in high school :)
THERE ARE MULTIPLE ISLANDS AND NO GRASS SHACKS
There are seven main Hawaiian islands in the archipelago, Niʻihau, Kauaʻi, Oʻahu, Maui, Lānaʻi, Molokaʻi, and Hawaiʻi (Big Island). Kahoʻolawe, located off of the coast of Maui, is also a part of the island chain.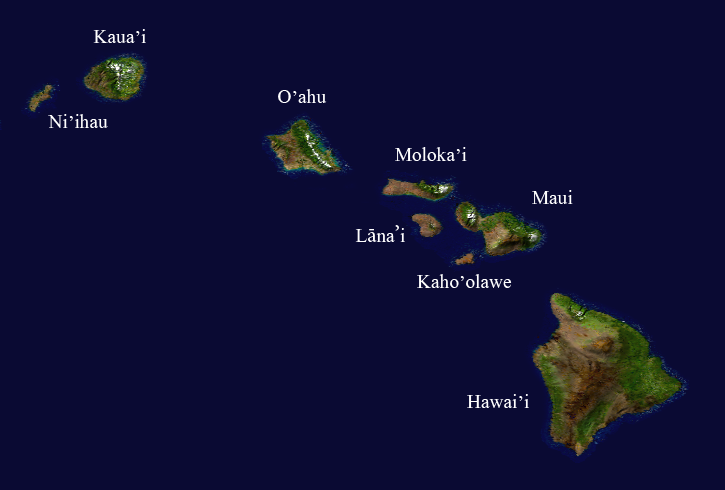 File:Hawaii-main islands with labels.png - Wikimedia Commons upload.wikimedia.org
Niʻihau is the oldest island in the chain, and Hawaiʻi Island or Big Island is the youngest and is still being expanded through volcanic eruption! The most recent eruption occurred in 2018 from the Kīlauea Volcano, destroying structures in the district of Puna, but creating new land in place of it.
Honolulu is the largest city in Hawaiʻi and is located on the island of Oʻahu. Oʻahu is the most populated and developed island, however, all other islands with the exception of Kahoʻolawe and Niʻihau also have development, just not as much in comparison to Oʻahu.
Each island also has its individual history and specialness to it, so doing a little bit of research will make visiting or moving there even more interesting!
When meeting people who are not from here, I have been asked some outrageous questions that I wanted to include answers to:
- We have regular houses, malls, electricity, buildings, etc. and places like McDonald's, Target and Walmart (but sadly no In-N-Out Burger or Chick-Fil-A, which I miss eating)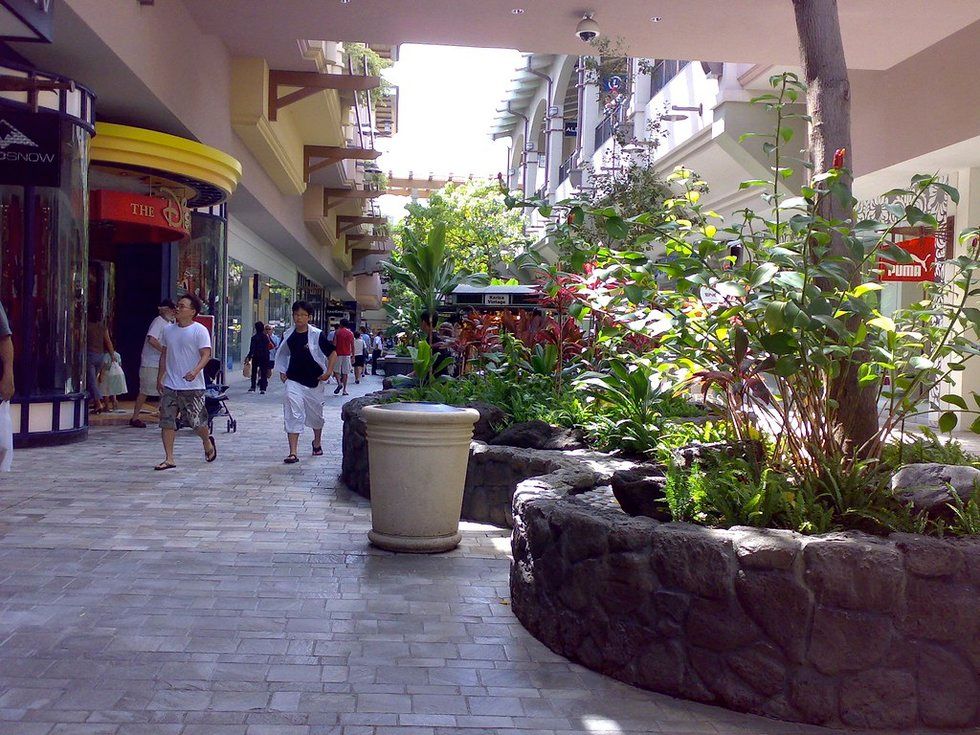 Ala Moana Shopping Center | One of the famous shopping cente… | Flickr live.staticflickr.com
- Hawaiʻi used to be a sovereign nation prior to its illegal annexation by the United States of America (that's another thing you can research as well)
- There are barely any full-blood Hawaiians due to colonization and immigrant settlers, so most of us are mixed with many different ethnicities, which is why Hawaiʻi is considered to be a cultural and racial "mixing pot".
- Not all Hawaiians know how to surf... including myself.
- It is not always sunny in Hawaiʻi, in fact, it rains for weeks on end sometimes. It also snows but only on the Big Island due to the high elevation.
- There are no bridges between the islands. Most people travel by plane between each island, and sometimes by boat.
If you decide to visit or are moving here for school or work in the near future, please be mindful of the COVID-19 pandemic guidelines by the state and the CDC! Help keep Hawaiʻi and its people safe and healthy! Do you part by wearing masks and social distancing!
Me ke aloha, mahalo nui no ko ʻoukou heluhelu ʻana i kēia moʻolelo nūpepa! (With love, thank you for reading this article!)
From Your Site Articles
Related Articles Around the Web