Can we talk about how much of this season was hot garbage? Like literally, what a dumpster fire.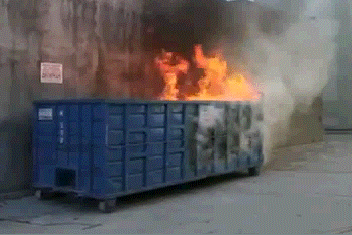 Arie is the definition of SLIME. He makes Nick Viall and Dean Unglert look like f*cking SAINTS. I have so many things that I need to say. And the reason I feel like I have so many things to say is that I get so emotionally invested in these poor girls lives (and apparently Arie doesn't?)
The minute Arie said he decided the morning before the final rose who to propose to; made me livid. If you're in love with two girls why the hell would you even think about a proposal?
Arie is a manipulator. He has no disregard for Becca's feelings and only cares about how he cane get what he wants, but save face while doing it. For some reason, while watching the finale and "After The Final Rose" I got a really weird feeling that Arie and Lauren...planned this. When he said he gave her a call, I just have this gut-wrenching feeing that they decided this TOGETHER... I don't know. Just a li'l *conspiracy*...

There are so many things I have to say about Arie. Just looking at him makes me sick. But the most important is, is that he seems to have a serious problem with women who are successful and strong, and who are so sure about who they are as a person. We saw it with Jacqueline, and we saw it with Kendall. And now, once again, with Becca. He continuously plays the victim, saying "No one understands" and "The pressure of being The Bachelor." Like Arie shut up. No one cares. I'm sorry. You're garbage and I'm going to say what everyone's thinking: You and Lauren aren't going to work out. Sorry. You even said yourself that the two of you can't even have a conversation. Like okay hahhahaha let's have a marriage where everyone's silent all the time. So smart. You got down and proposed to her after you just had your first conversation with your EX-FIANCE. You're garbage. You and Lauren deserve each other.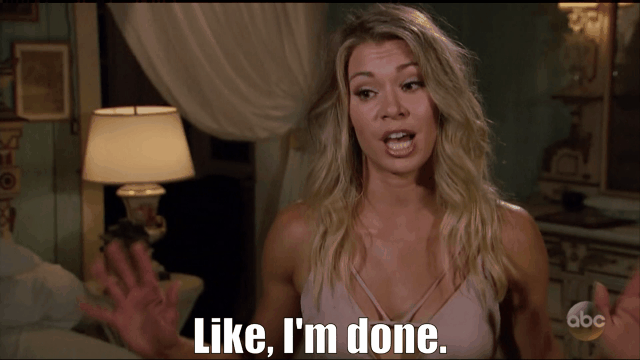 Now onto to more important things than Arie's idiocy. BECCA. Becca being the next Bachelorette is going to just be SO GOOD. This girl deserves the freaking world. She was manipulated, strung around, and betrayed. She's going to be the best Bachelorette because we saw such hurt from her that there are going to be guys who show up that are going to be serious about winning her heart.