This last week we celebrated my daughter's very first Valentine's Day and unlike all the other holidays that have passed since she's been born, she's finally old enough to get involved and enjoy it. I had a rather fun day planned out for my 10 month old Diva and I'm sharing these ideas for other mamas with older infants to celebrate this holiday next year!

Breakfast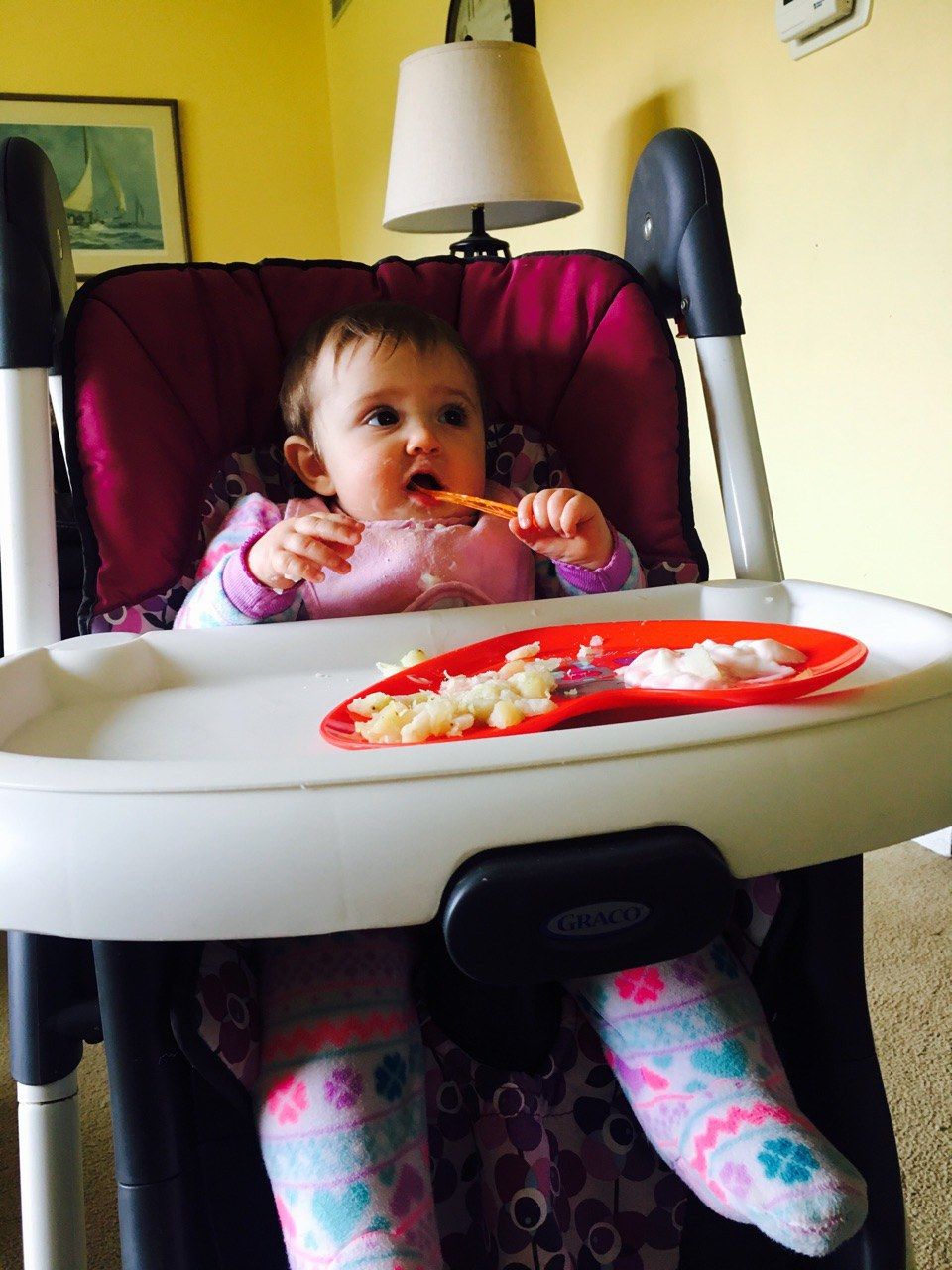 We started with breakfast on a heart shaped plate while watching Valentine's Day cartoons. Adrie had mashed up baked potatoes and organic yogurt! She loved getting to eat in front of the TV! A special holiday treat!
Our Photo Shoot Attempt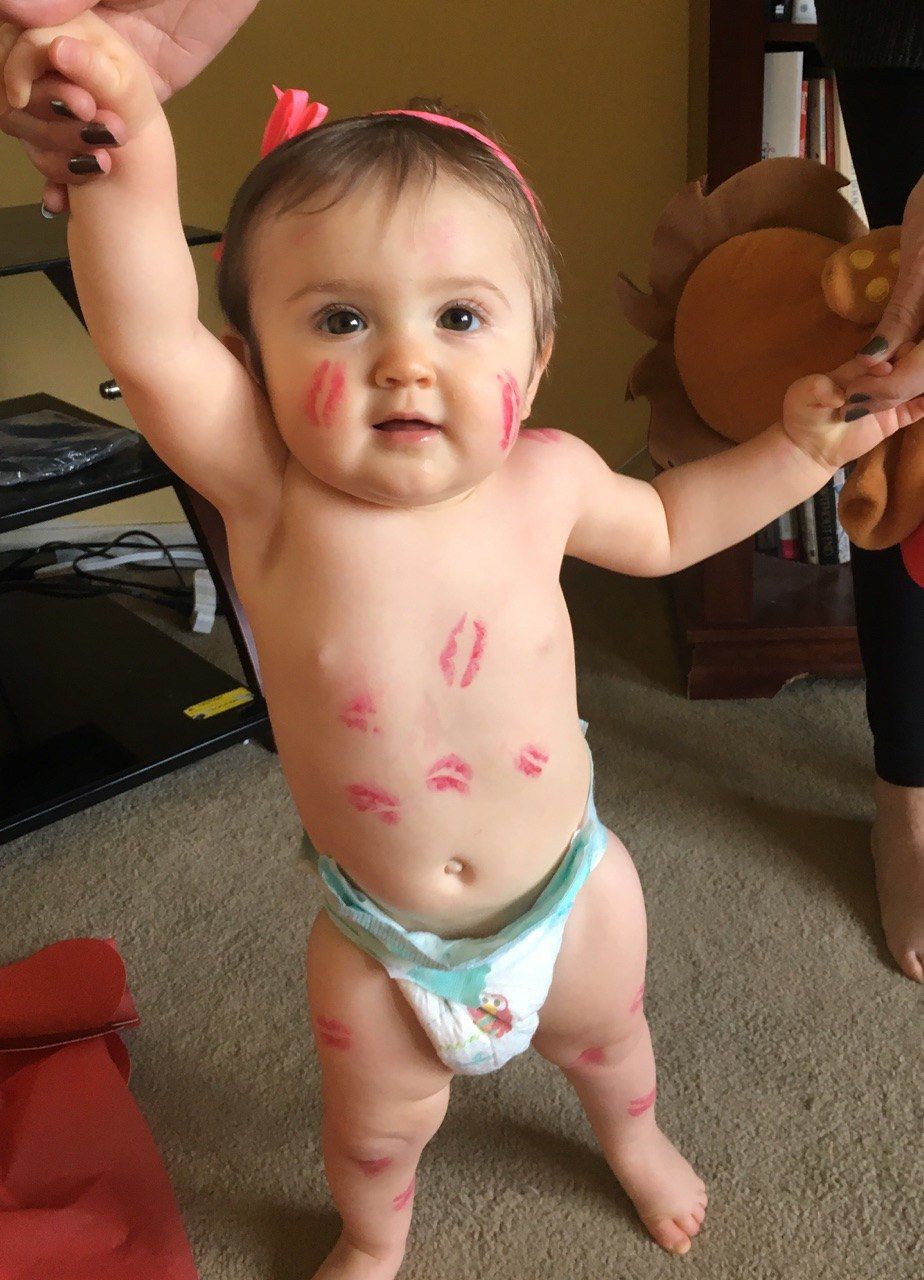 This probably works better with babies who are not quite mobile yet, however, Adrie doesn't sit still. I set up a red backdrop of a tablecloth, and set up some heart centerpieces, and Adrie was down to her diaper and i put on red lipstick and kissed her all over. She looked so cute, but my days of getting her to sit still for pictures are far gone.
Baby Makes Valentines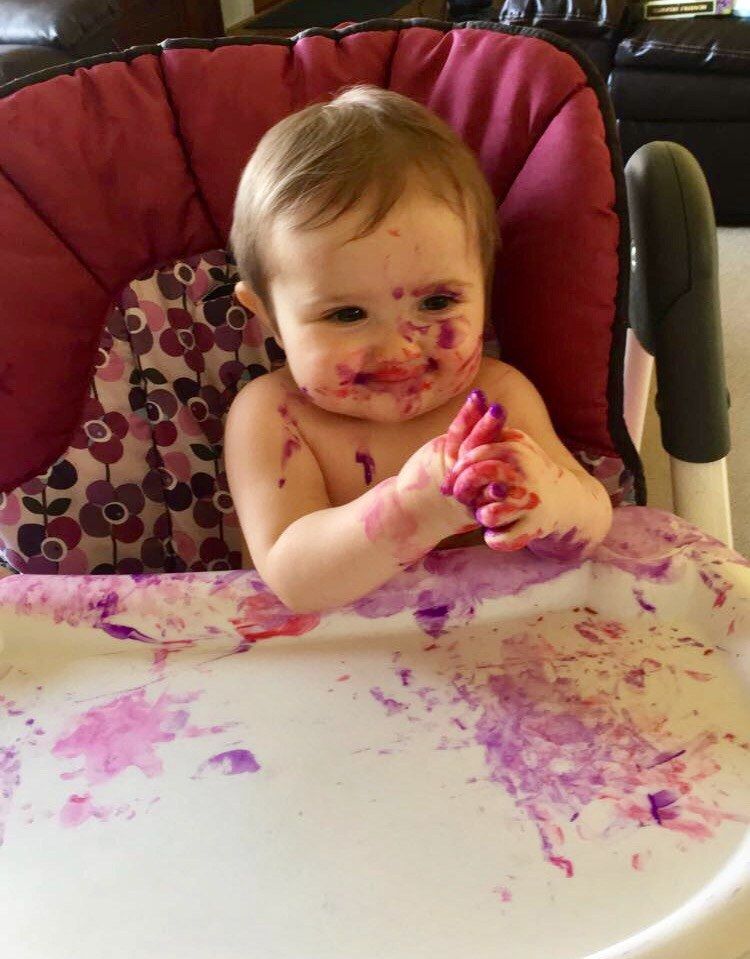 Alright so how to make Valentine's with a baby is a question I pondered for awhile, how do I make a lot fast? I can't just give her stickers and heart shaped paper and say go for it (she'd eat the stickers) so I got Crayola Kids Washable Paint and put little dollops on pieces of paper and let her go crazy (this is messy, but cleans well.)
And then of course, she needed a bath.
And after a bath, she needed a nap.
Then it was time for our special outting.
The outfit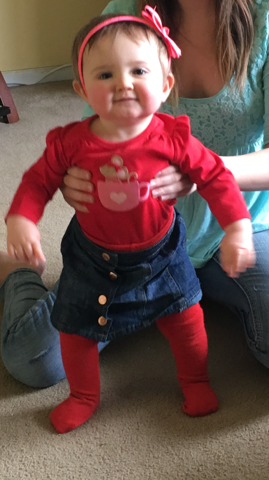 Adrie wore a red onesie of a mouse sitting in a cup with a heart on it, matching red tights, and a blue jean skirt with a pink headband that matched the color of the mouses cup.
The snack
Adrie got to try frozen yogurt for the very first time. Yogurt has probiotics and mama is very happy to give it to her baby because it tastes good and has tons of nutrients. Adrie liked it but was very confused as to why it was colder than her regular yogurt. Needless to say, she is a fan of sweet frog.
The main event.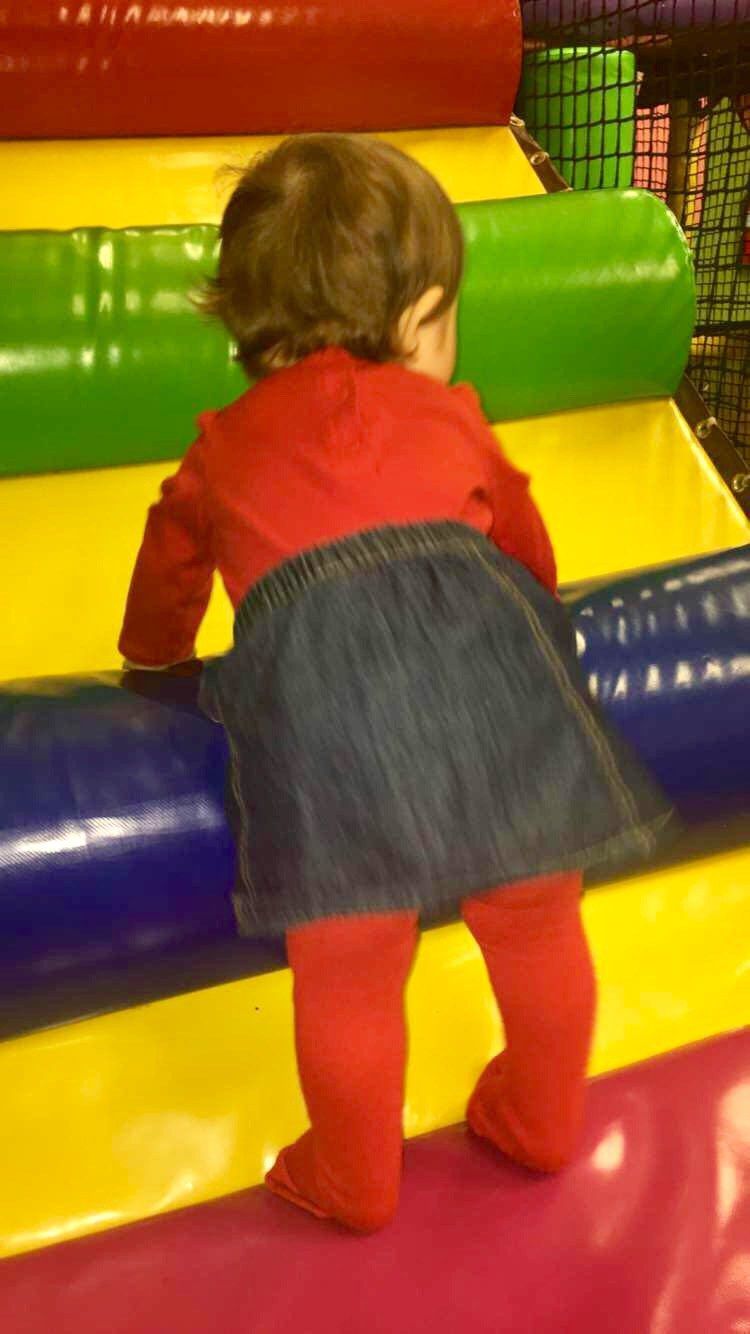 Our Sweet Frog has an indoor play land and Adrie arrived as all the toddlers were leaving, meaning she had the whole play land to herself, meaning, she was ecstatic. She bounced and crawled and giggled and danced, definitely her favorite part of the day!
Finishing off the Valentine's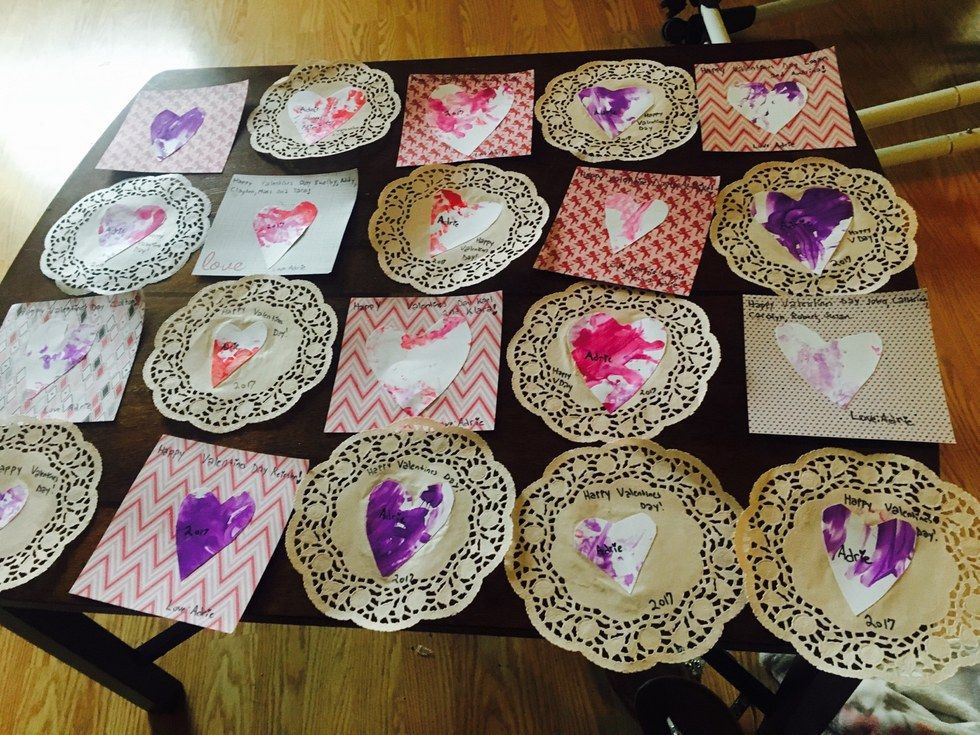 I cut out her finger paintings into heart shapes, and I taped the hearts onto doilies or scrapbook paper and then we put them in envelopes that were sealed with a kiss!
Valentine's Day as a single mom was nowhere near as hard as I thought it would be, I was able to nurture the growth and development of my daughter in holiday activities. We made a Valentine for her Daddy, which I know she will be very happy I had her do it later on in life. We snuggled and I told her how loved she was and in her own way, she told me too. I've been the girl with the blissfully romantic Valentine's Day and I've been the girl who bought myself chocolate and moped about being single but I didn't have the ability or desire to focus on what I do not have, I was focused on making Valentine's the best holiday she'd ever have and we had a day that she may not remember, but I'll remember for years to come.
Stay tuned for our first St.Patricks Day crafts, my Irish baby is gonna have some fun!