On Wednesday, September 14, 2016 I took the day off of work to go to the Avenged Sevenfold concert at the Van Andel Arena in downtown Grand Rapids, Michigan with my friend who drove in from Chicago, Illinois to see them with me. Why the whole day you might ask? Well, one of my favorite things about growing up in the music scene was waiting outside all day and making new friends as we stood in line until doors opened and then we would all rush the stage to be on the barricade for the concert. Let me tell you what, if you've never been on the barricade to see your favorite band in concert it truly is a completely different experience than being in a seat or the middle of the mosh pit.
We arrived at about 10 AM and ended up being the 16th and 17th people in line. We sat down, and I went to grab us some Biggby Coffee. Then we introduced ourselves and chatted with the group in front of us, Facebook'd, and just hung out. Doors opened at about 5:30 pm and we were first in line in our section of metal detectors, we literally rushed in the doors and ran to the front of the stage, and where better to be than center stage.
Avatar, a band from Sweden, went on first and while I didn't really know any songs it was definitely something new to see. The crowd didn't move much but you could tell that quite a few people knew who they were and came to see them. The entire band would head bang at the same time during specific parts of their songs and their vocalist drank his water out of a gasoline can. It was like taking a trip to see the Devil's Circus, their music is a mix of Gothic and Industrial metal added with some touches of groove and heavy metal.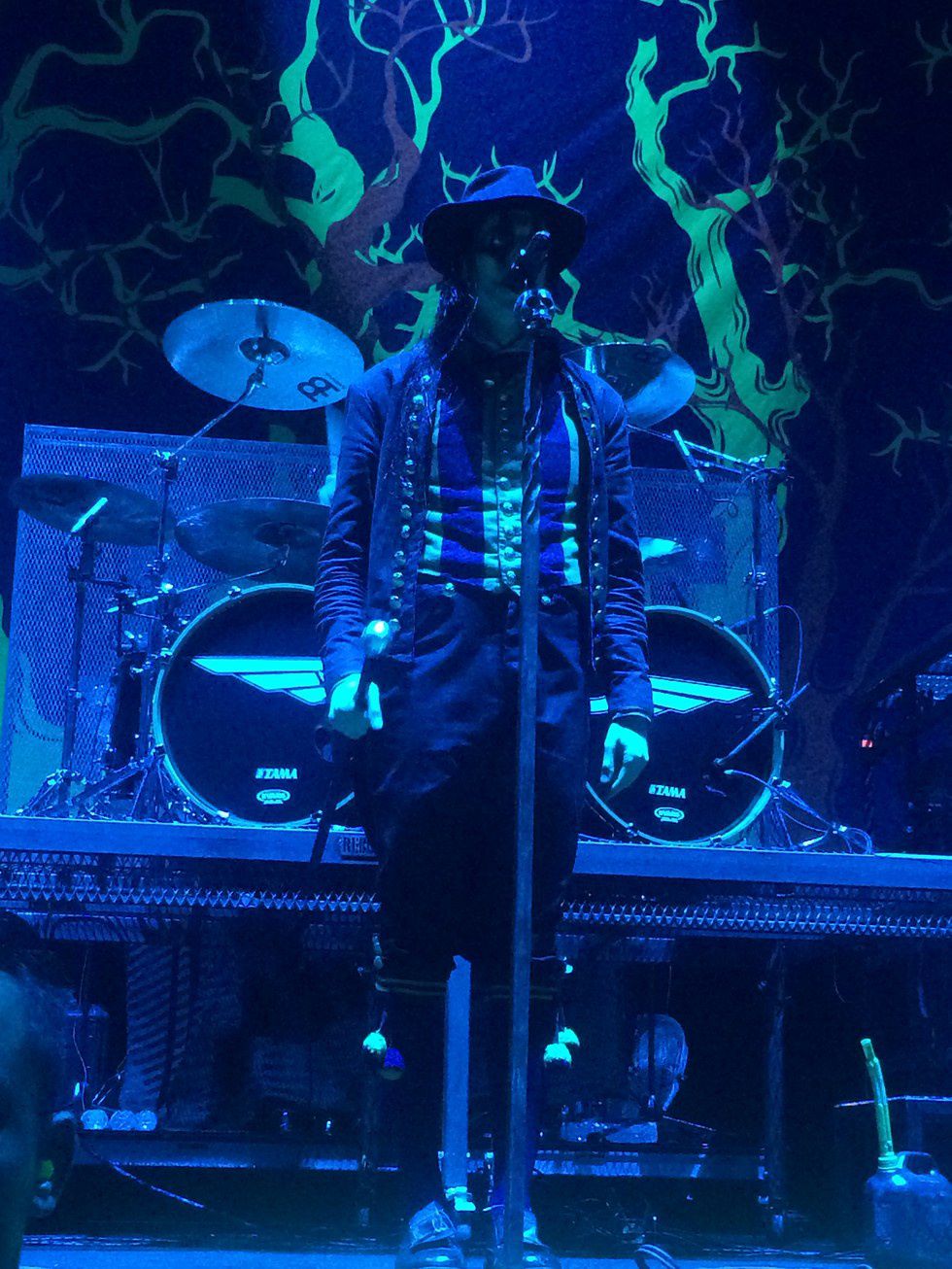 Killswitch Engage went on next and they put on quite a show. One of their guitarists was constantly jumping around and running in place, a lot of head banging and guitar riffs. Killswitch Engage is typically described as metalcore and you'll usually find their fans in the mosh pit. Again, I really didn't know any songs and while I'm familiar with the band and their popularity I wasn't familiar with their set list.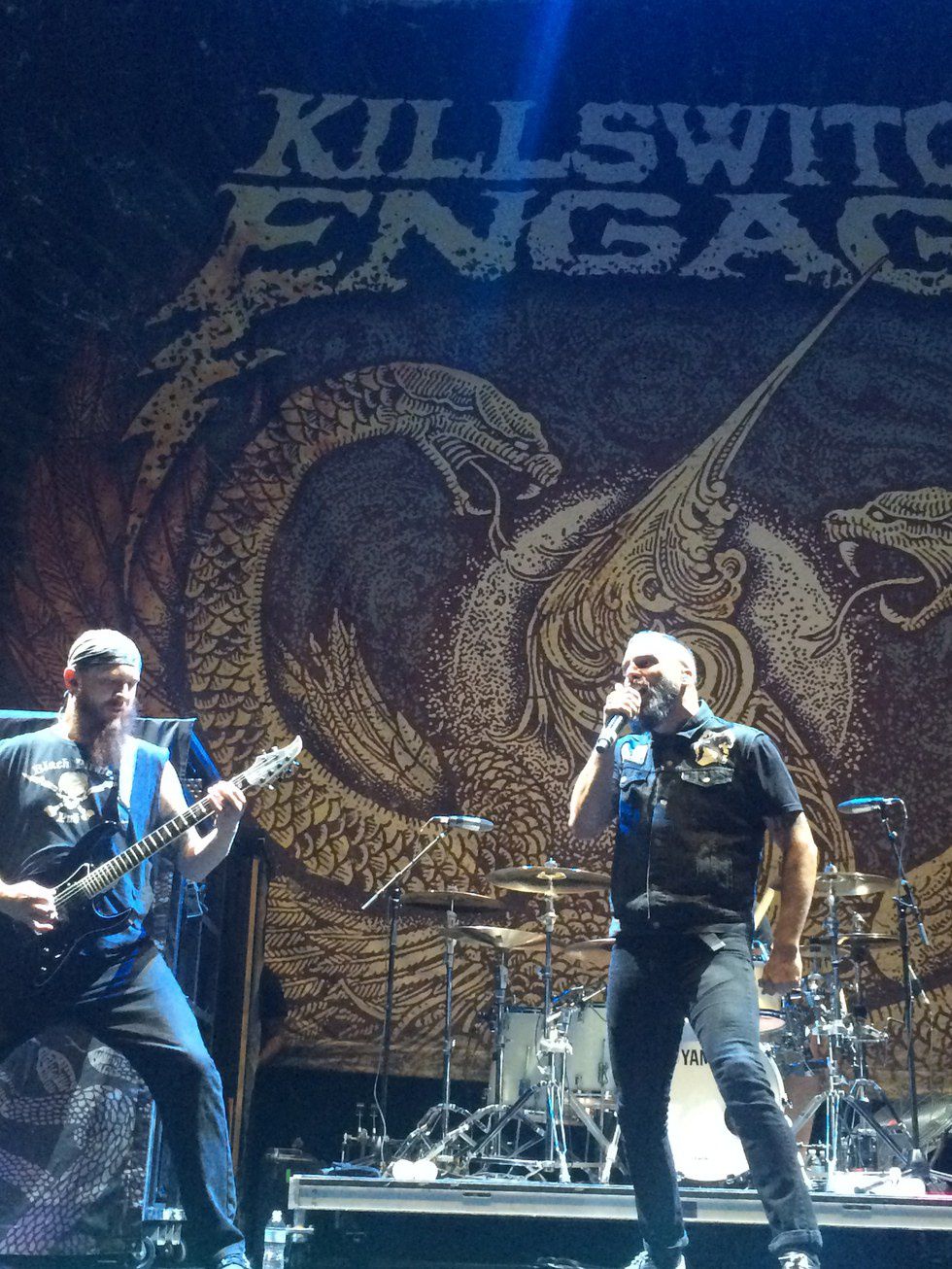 Volbeat was the third act to go on. They finally got the 1,800 person crowd in the General Admission pit moving and crowd surfing. Volbeat is from Denmark and is easily described as a pure heavy metal rock band, mix their sound up with some old school rock and roll and rockabilly and ta-da. They did a Johnny Cash cover which really got the crowd moving and with a set that was an hour long it started to really warm up in the arena. They got the crowd amped up and ready for the headlining act.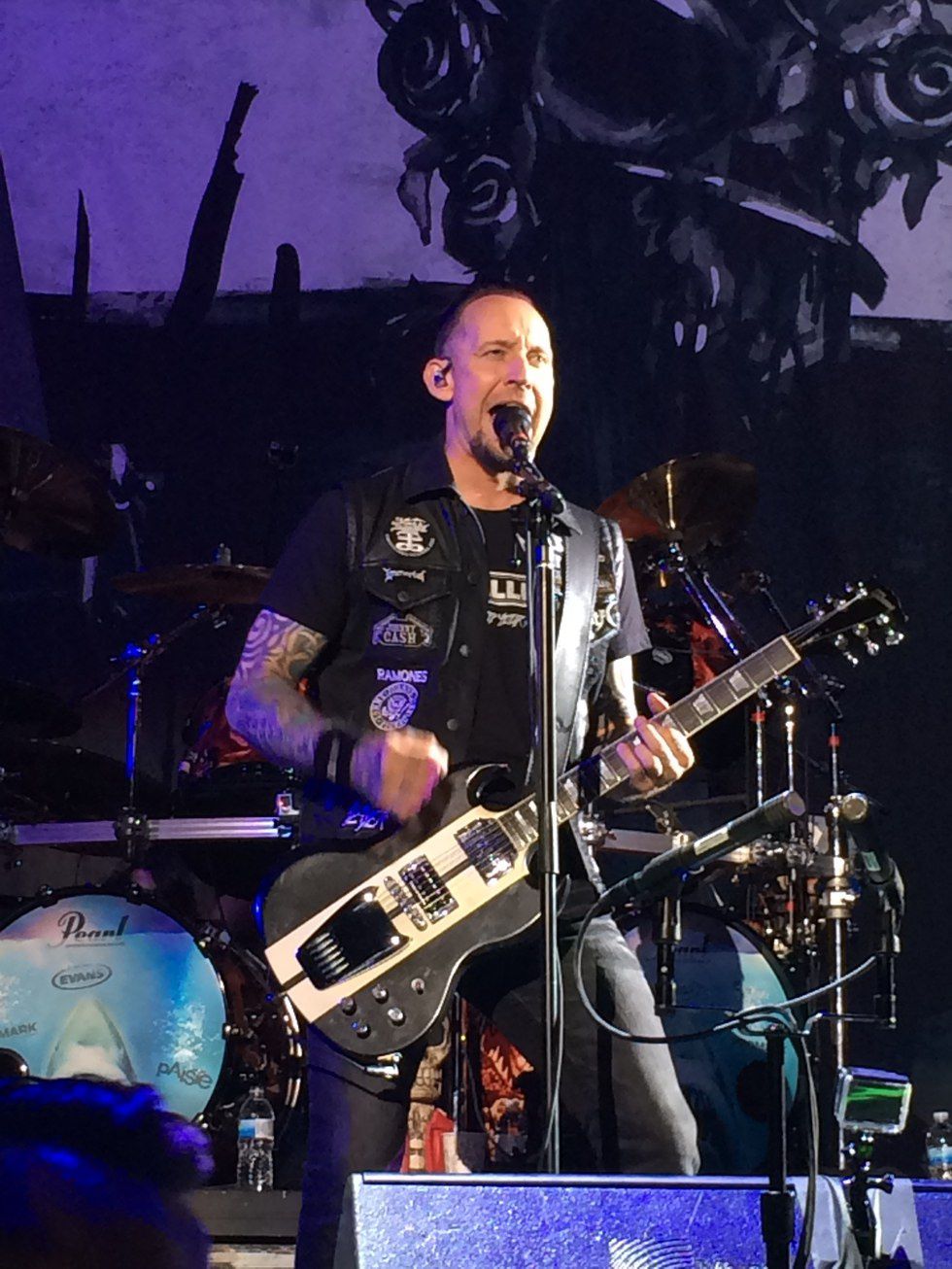 And finally, the headliner I had been waiting for, Avenged Sevenfold! The suspense was killing the crowd especially with the infamous Deathbat on the back screen and as soon the Deathbat disappeared the beginning of Nightmare started playing and the crowd went wild. This was a perfect song for them to open with and is about 6 minutes long. In typical A7X fashion they brought along their pyrotechnics and the flames immersed the backside of the stage, definitely warming the first few rows of the crowd and making us all sweat. They followed with Afterlife, Shepherd of Fire, and Hail to the King. There was no question that the crowd was moving as our spots in the front kept shifting and with crowd surfers constantly moving over our heads I most certainly walked away with several bruises. Buried Alive was up next, then God Hates Us, and a crowd favorite Gunslinger. Before they play Gunslinger they always thank those who are currently serving in our military and veterans for their sacrifices they make to protect our freedoms.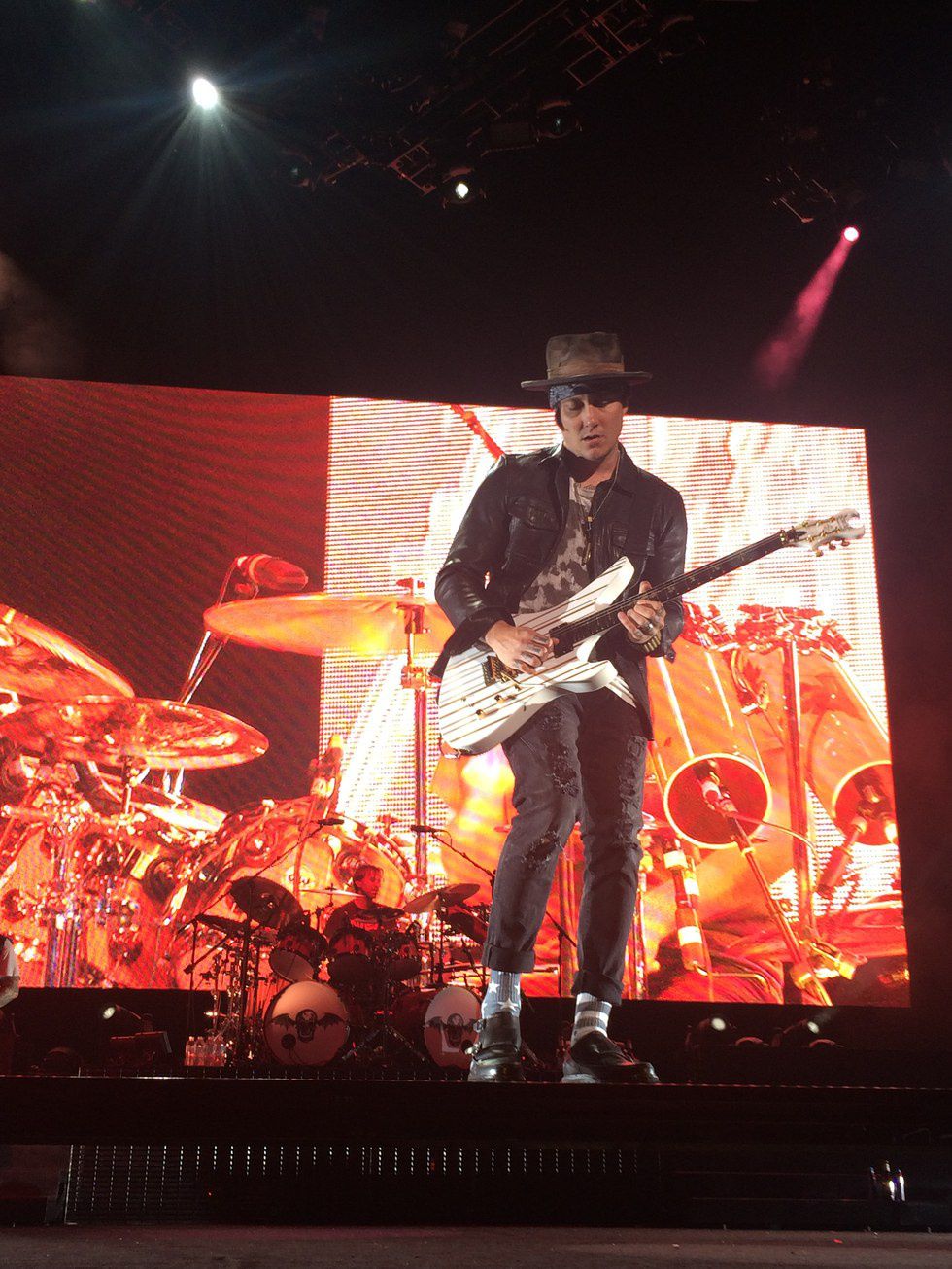 They followed that with To End the Rapture, Second Heartbeat (one of my all time favorite songs!), Remenissions, and an instrumental version of Warmness on the Soul. There was no stopping and the crowd was eating it up, it had been almost 5 years since A7X made an appearance in Grand Rapids and the crowd wasn't going to let them forget it. There's nothing like seeing them play live, but Beast and the Harlot and Bat Country were played next and in my opinion those two songs live completely change the atmosphere. It's hard to describe, but it's a relaxing feeling that I get. They ended their main set with Unholy Confessions, and the crowd knew it wasn't over yet. It couldn't be over because there's always an encore for a headliner.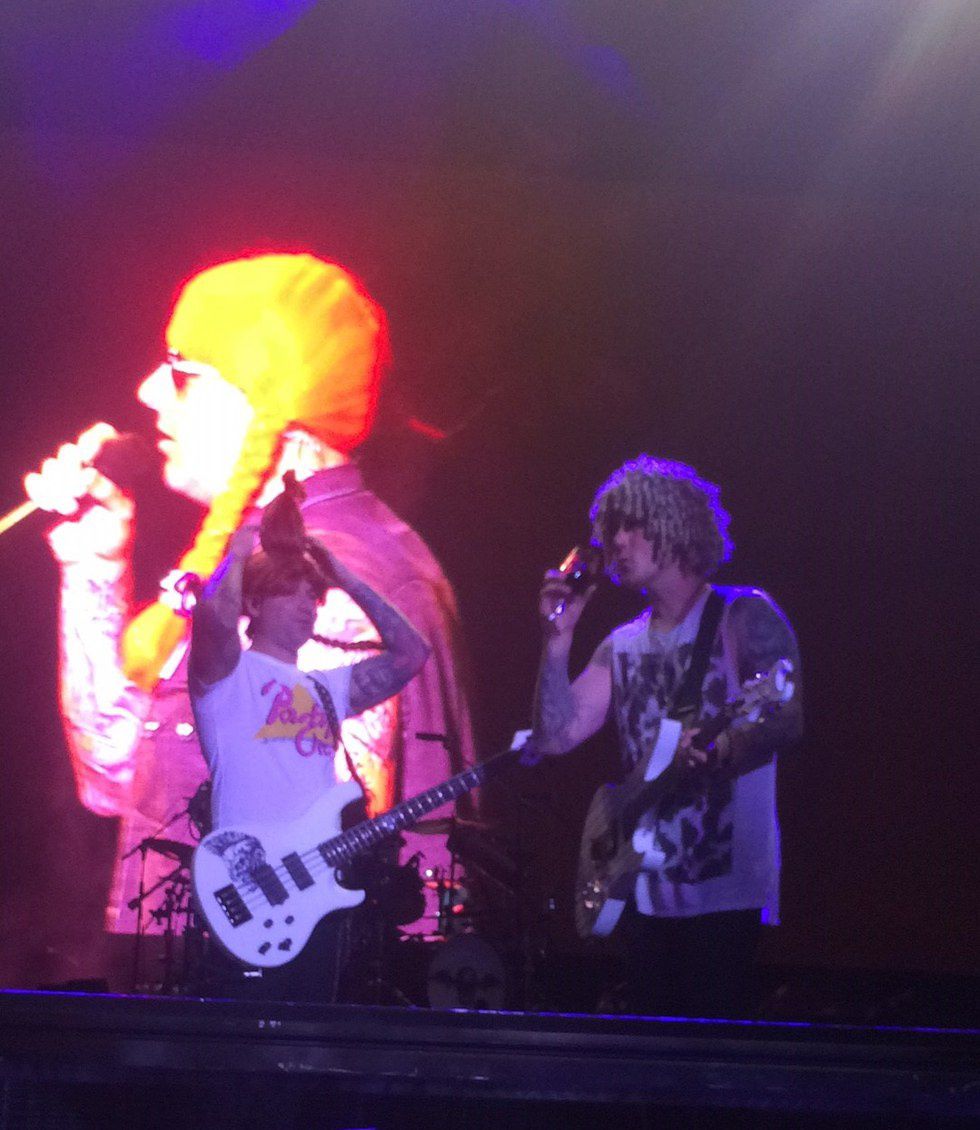 They came back out with Planets and then Acid Rain. To finish off the night A7X brough up the last time they were in Grand Rapids when they put on some ridiculous wigs for their performance. In good ol' A7X fashion they decided to bring it back and create a new Grand Rapids tradition. They put on their wigs, took a few swigs of their alcoholic beverages, had a few laughs, and finished out the night with an extra special version of A Little Piece of Heaven. They threw out their guitar picks and drum sticks, as well as their wigs as keepsakes and the lights when up and the night was over.
This was my second time seeing Avenged Sevenfold live, and I sure hope it won't be my last.