Austra, the electronic act hailing from Toronto, graced Brooklyn with their presence on Thursday, January 26. The four piece played to a full room at Warsaw, the delightful Polish cultural hall in Greenpoint where you can watch live music and eat incredible pierogies.
The night opened with Lafawndah - a solo electronic artist who seemed very much to be channeling Grimes. While I enjoyed her style, many aspects of the performance were lacking. The drum machine sounded muffled and as if the filter had been turned on, and she would have greatly benefited from visual projections since she was the only person on stage.
Despite the shaky opening set, Austra stormed the stage and the energy in the room instantly shifted. The crowd began dancing from the second the first note rang rang through the sound system, and didn't stop until after the encore.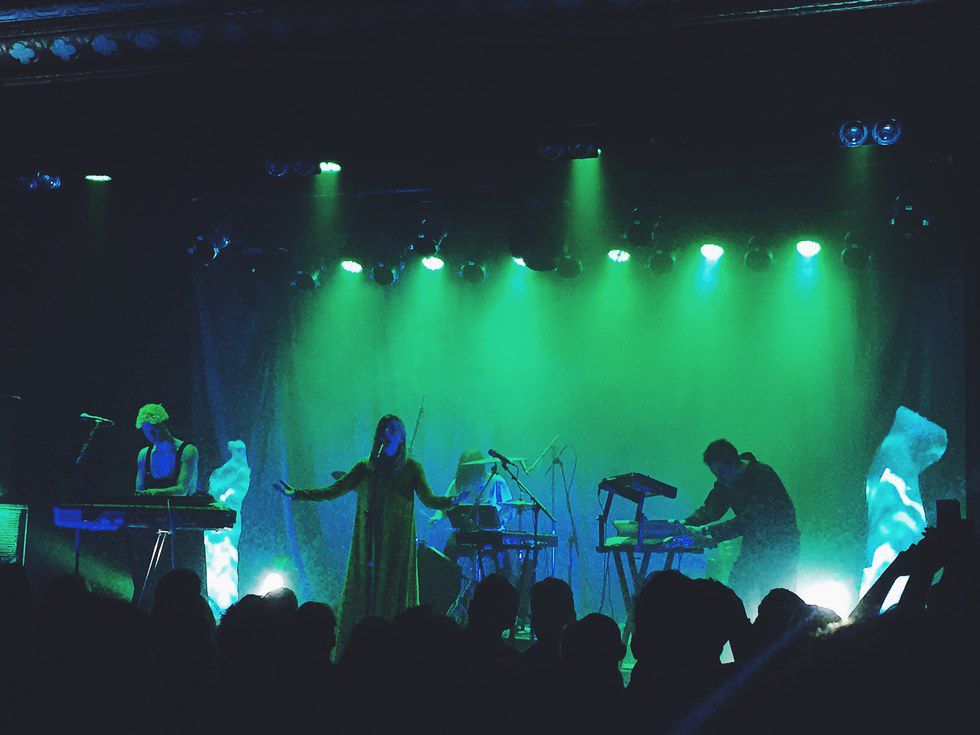 Hot on the heels of their latest album release, Future Politics, Austra kicked off the show by playing the first three tracks from the record. The stage was bathed in color light with faux pyrotechnics in each corner, creating an ethereal aesthetic to match the band's vibe. With numerous synths, operatic vocals, and almost entirely electronic drums, the group has a nearly other worldly sound.
Austra's live performance was bursting with energy, with all of the band mates dancing through the entire set. It was infectious to watch, and made me unable to stand still. They sounded even better live than on their recordings, which is an incredibly hard feat to accomplish.