For a couple days now I have been obsessed with watching Audrey Hepburn's films. Though the plots of the movies are always interesting, I find myself looking at Audrey's fashion style. After watching Breakfast at Tiffany's I actually went to Forever 21 in hunt of her signature sunglasses. I found ones very similar and put them on as soon as I walked out the door.
Her fashion style is timeless. Especially now with vintage fashion coming back into style, we can all learn from Audrey Hepburn's classic style.
1. Her striped sweaters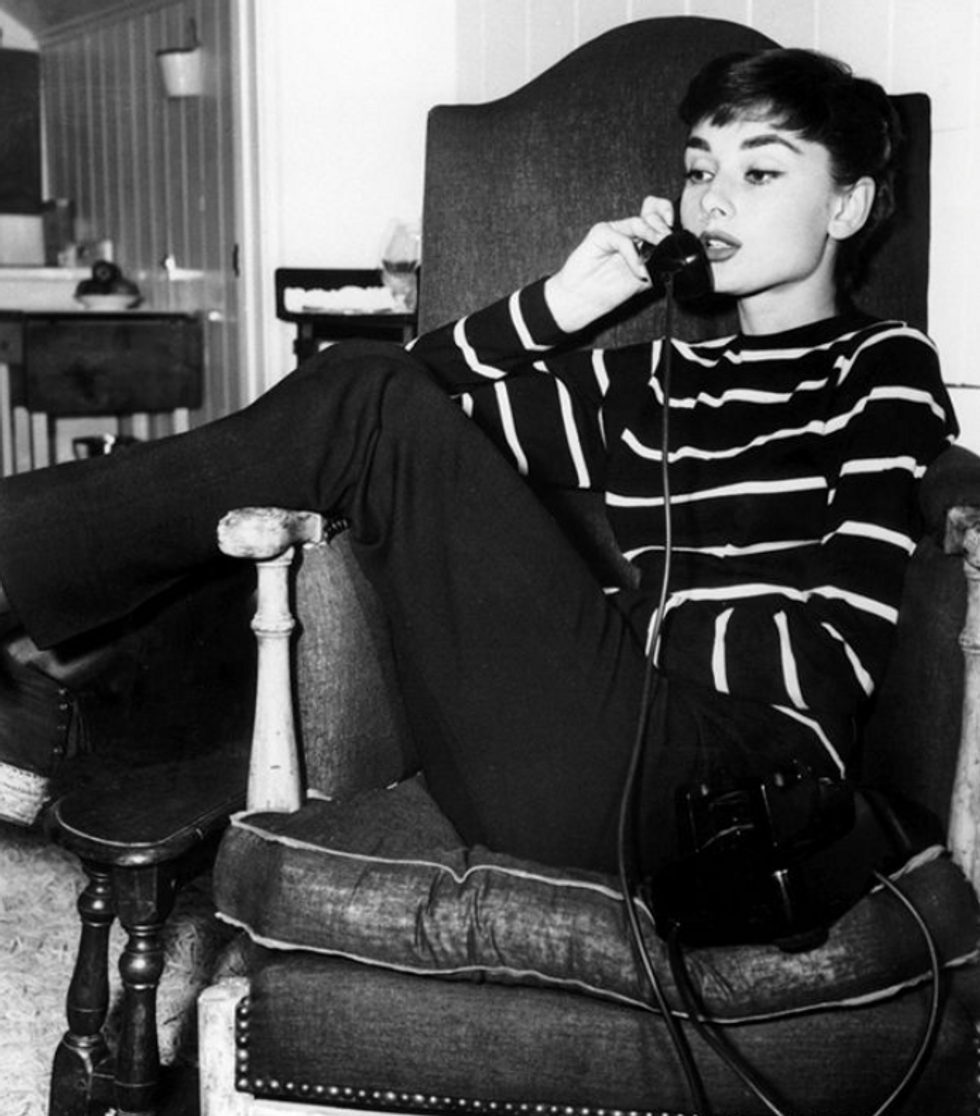 A classic fitted striped sweater works perfectly with any solid color pant.

2. Her jeans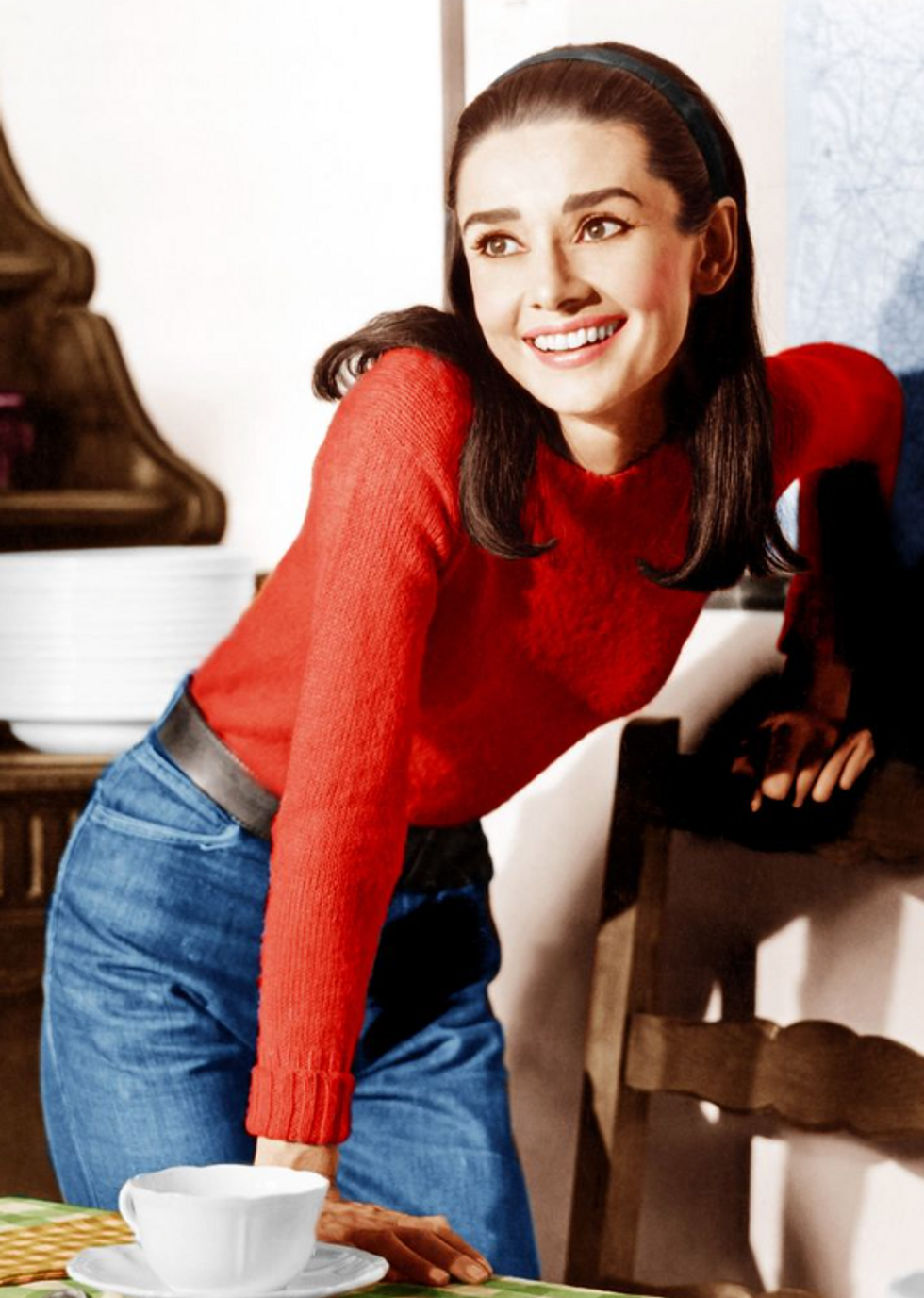 Audrey's high-waisted jeans with a black belt along with a bright red sweater simply proves how fashion is timeless.
3. Her sunglasses, hat and peacoat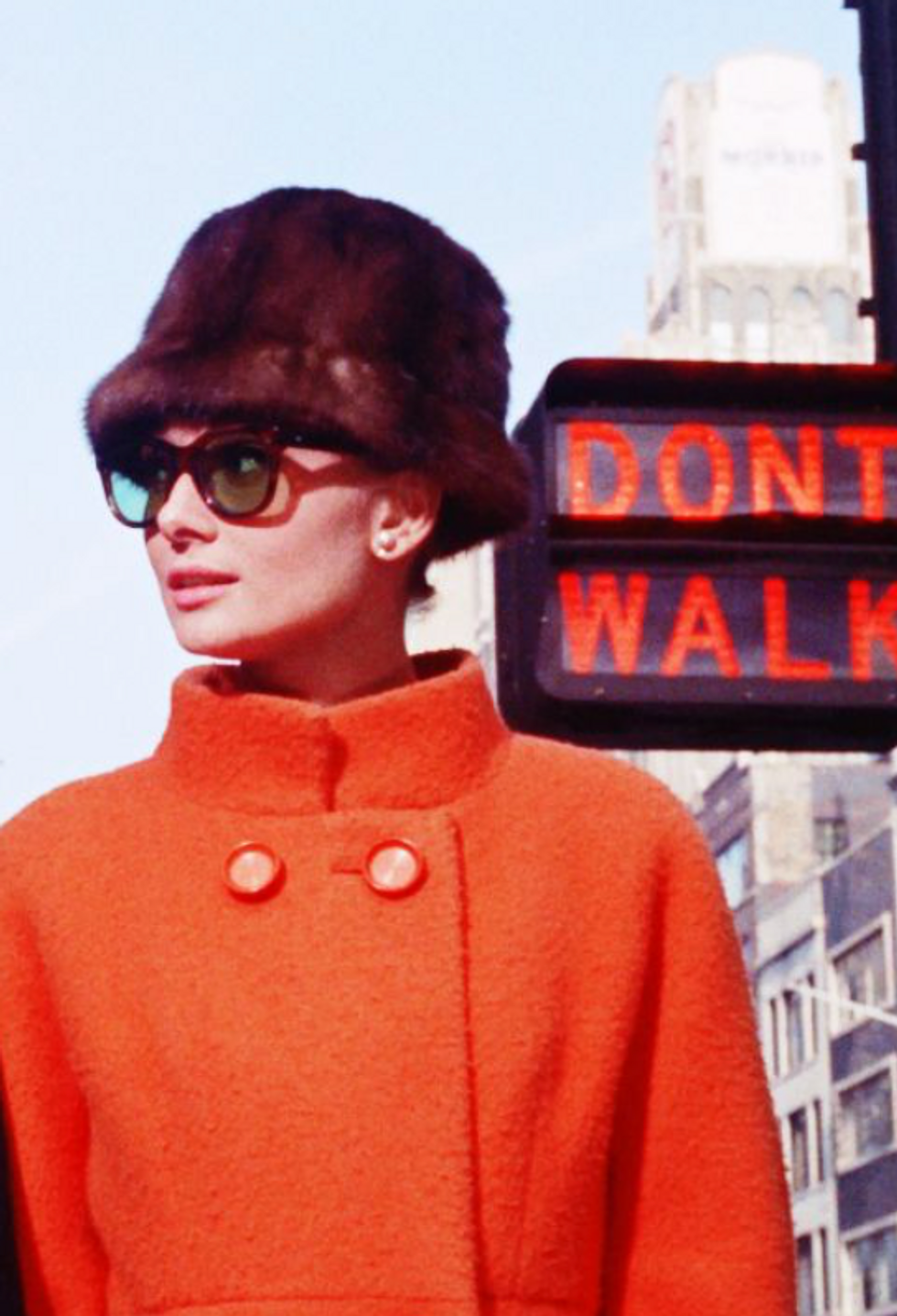 These are the famous sunglasses I bought! Along with a staple red peacoat and furry hat this outfit looks perfect.
4. All black everything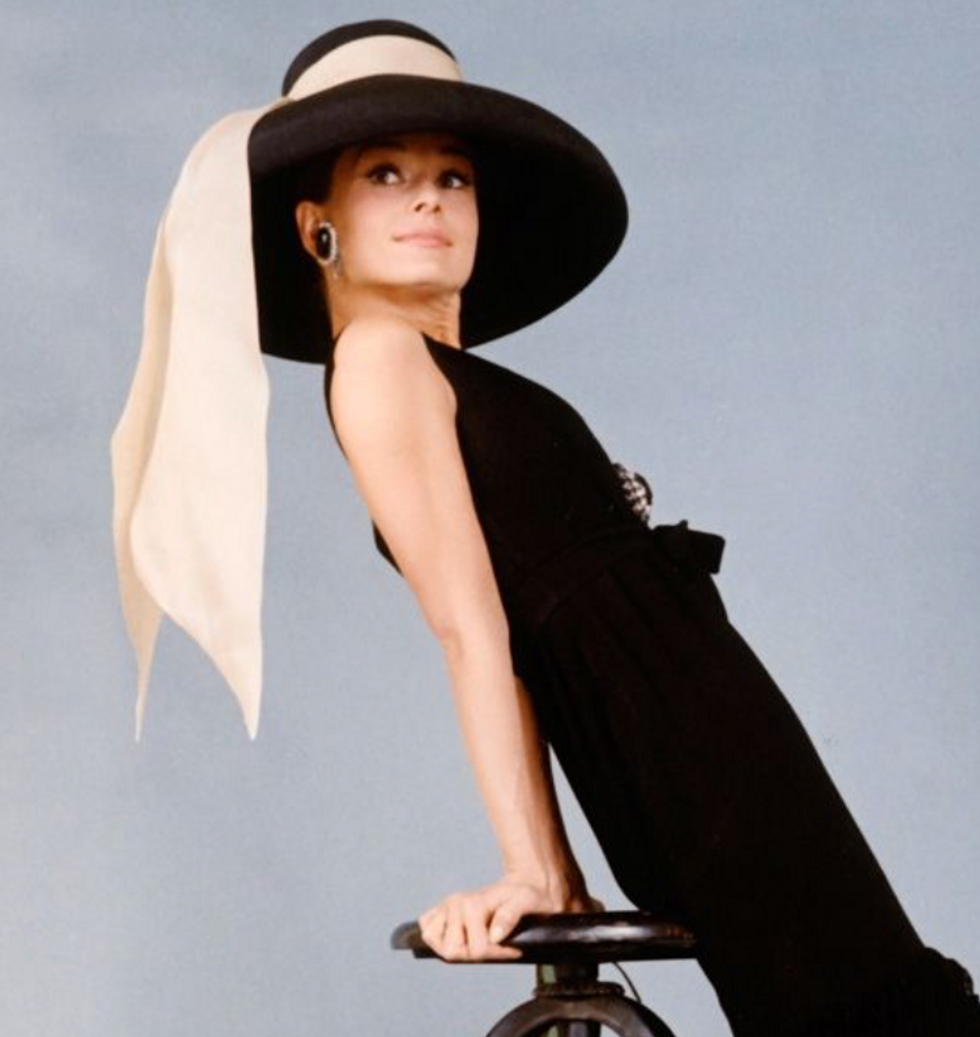 A huge black hat and fitted dress looks elegant on everyone. Especially Audrey Hepburn!

5. All pink everything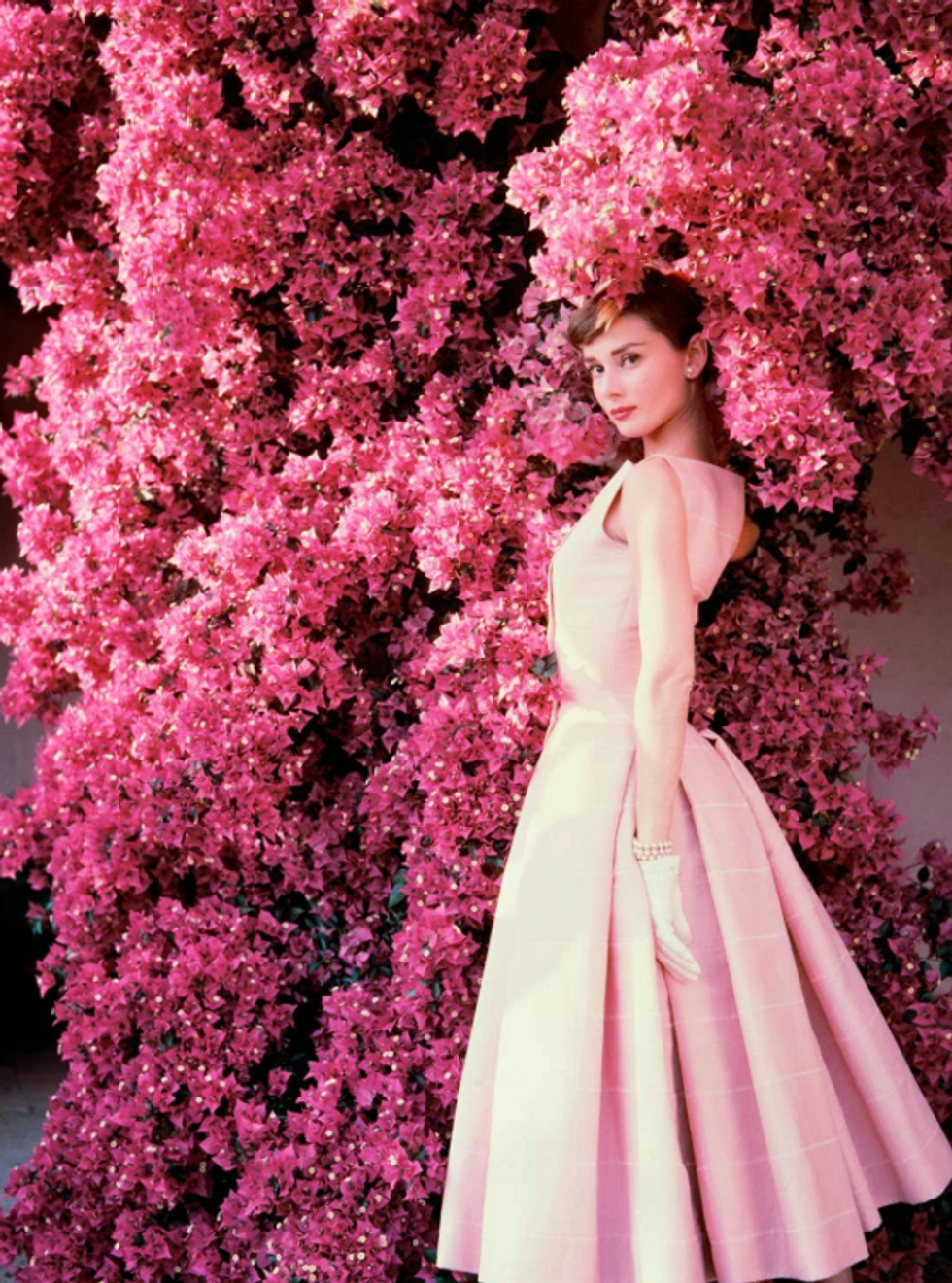 This photograph is beautiful. I love anything with colorful flowers especially Audrey's contrasting light pink dress.
6. Cropped pants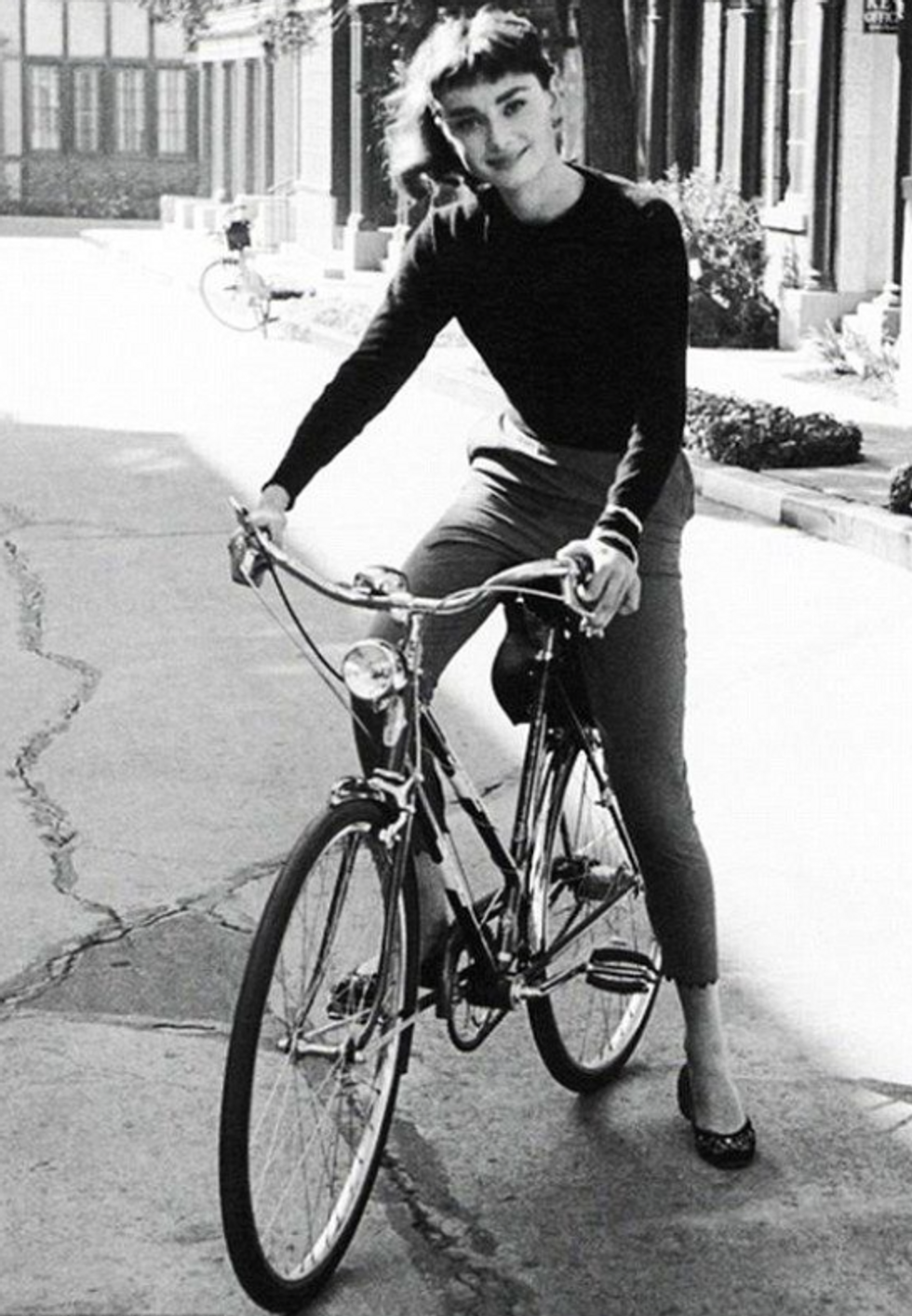 The simplicity of Audrey's outfit may not be for some women, but I love it! Cropped and fitted pants are very in style right now and I just picked up a pair.
7. A summer day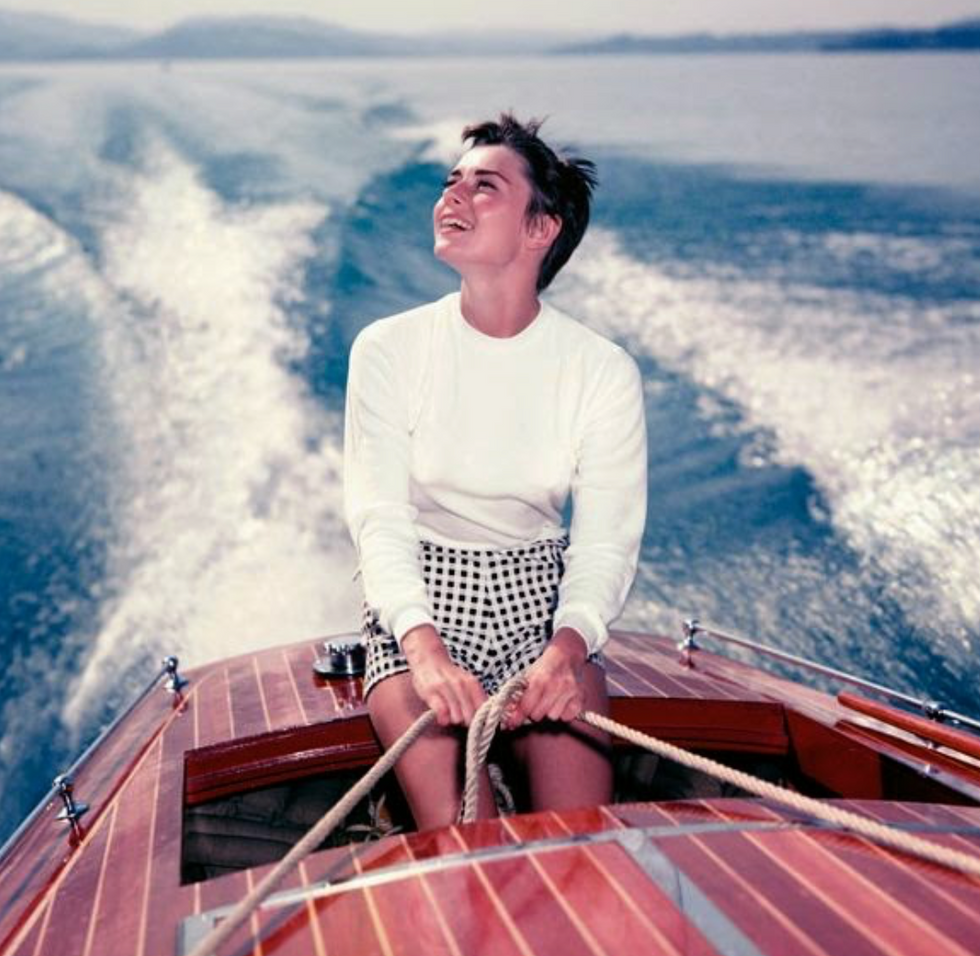 Checkered Print? This is so in style right now which proves how much of an influence Audrey Hepburn had on the world of fashion. Even over 50 years from now we look at her sense of fashion.
8. Yellow yellow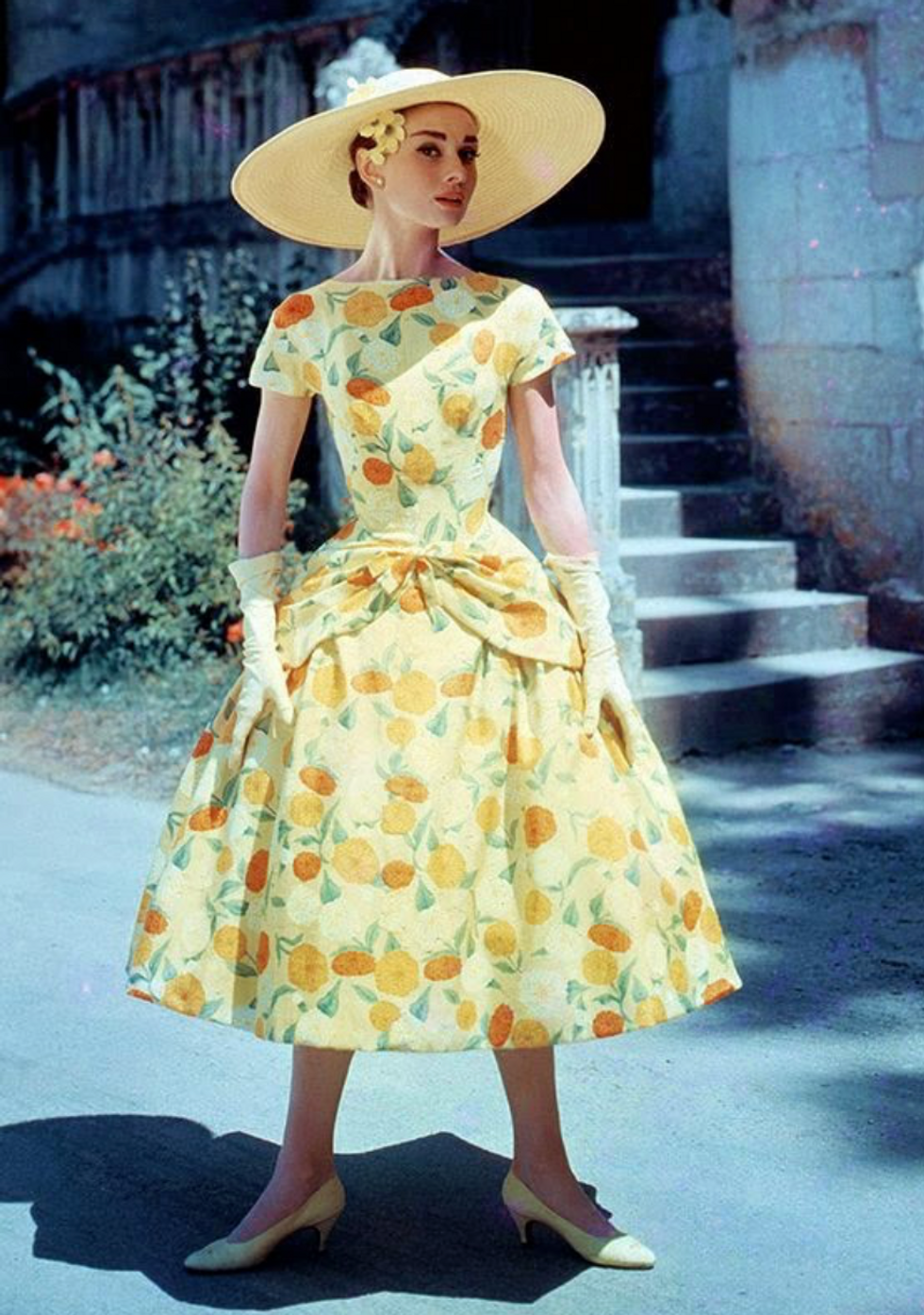 Even Audrey's shoes match her dress? What could be more perfect?
9. "Roman Holiday" style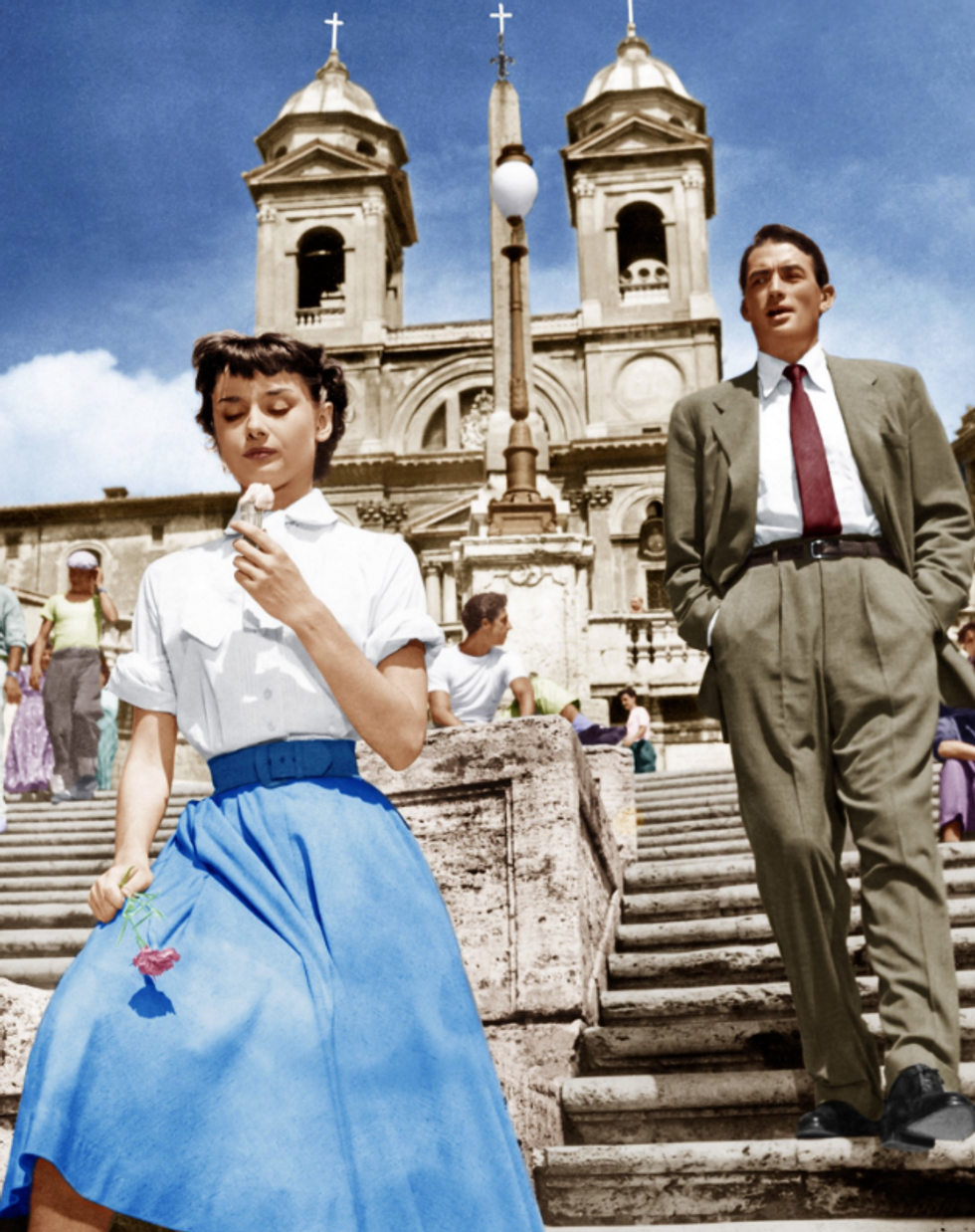 I think every girl needs a skirt as blue as this one.
10. Striped...again!!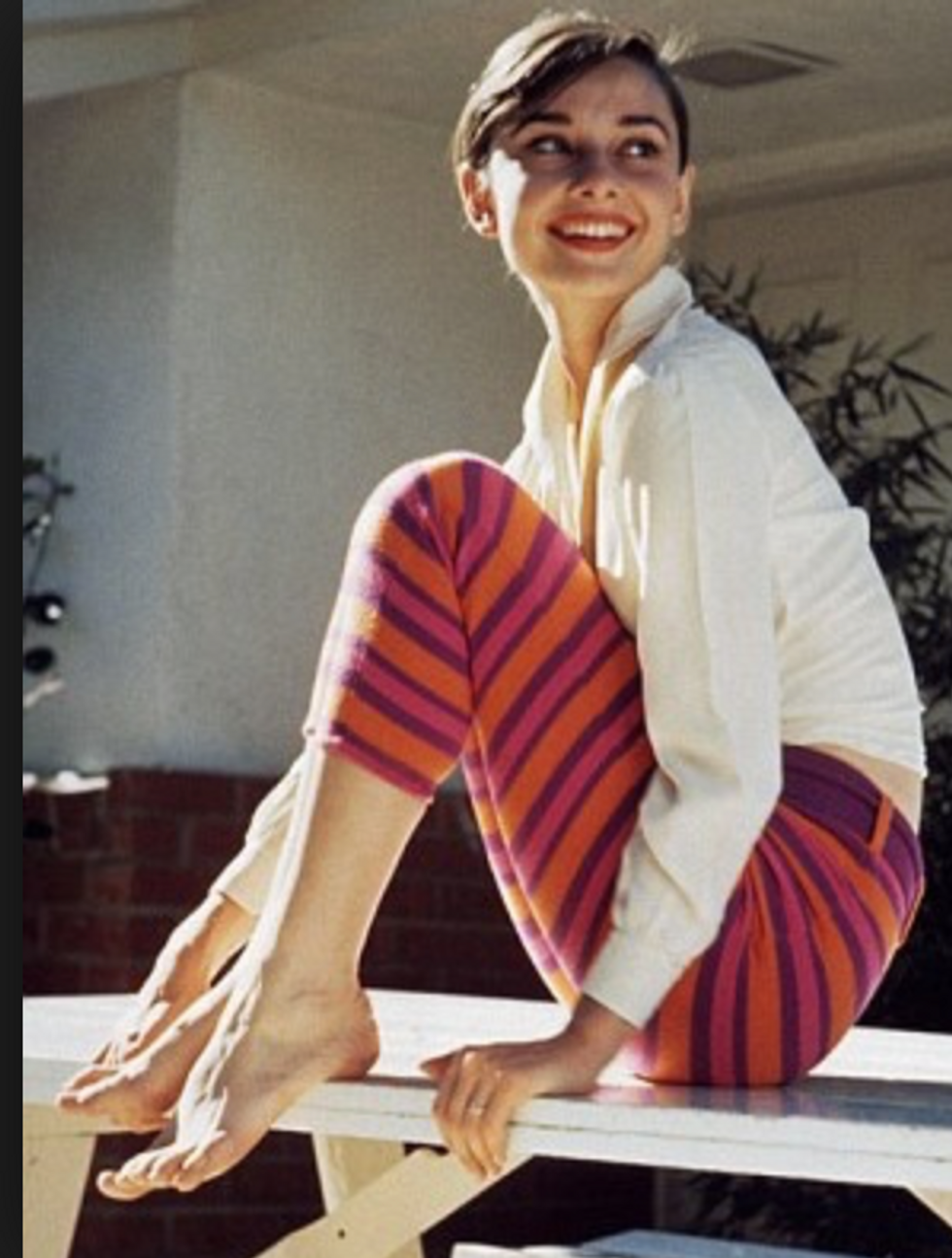 11. Flannel style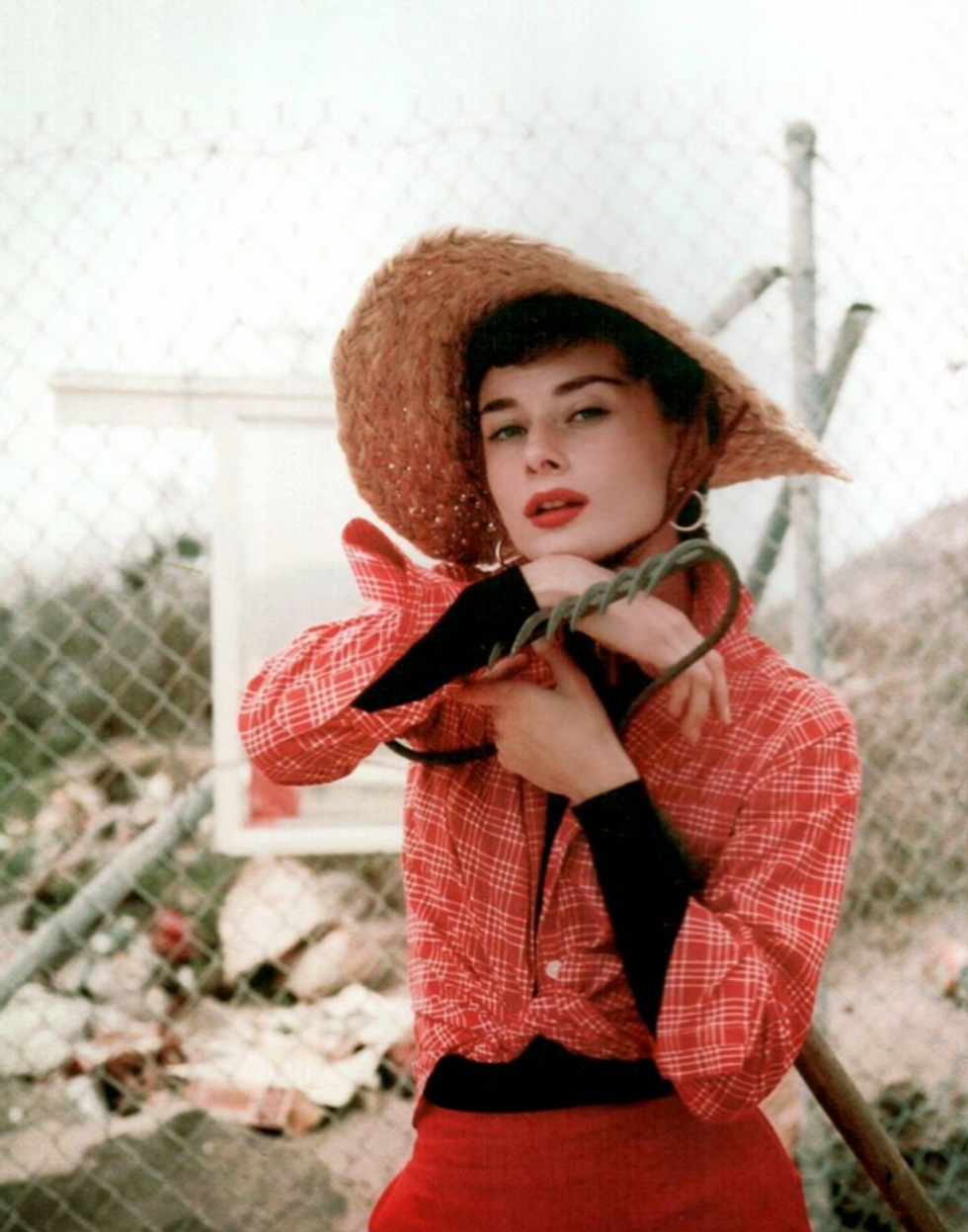 Nowadays, everyone is looking for that perfect flannel.
12. Matching jumpsuit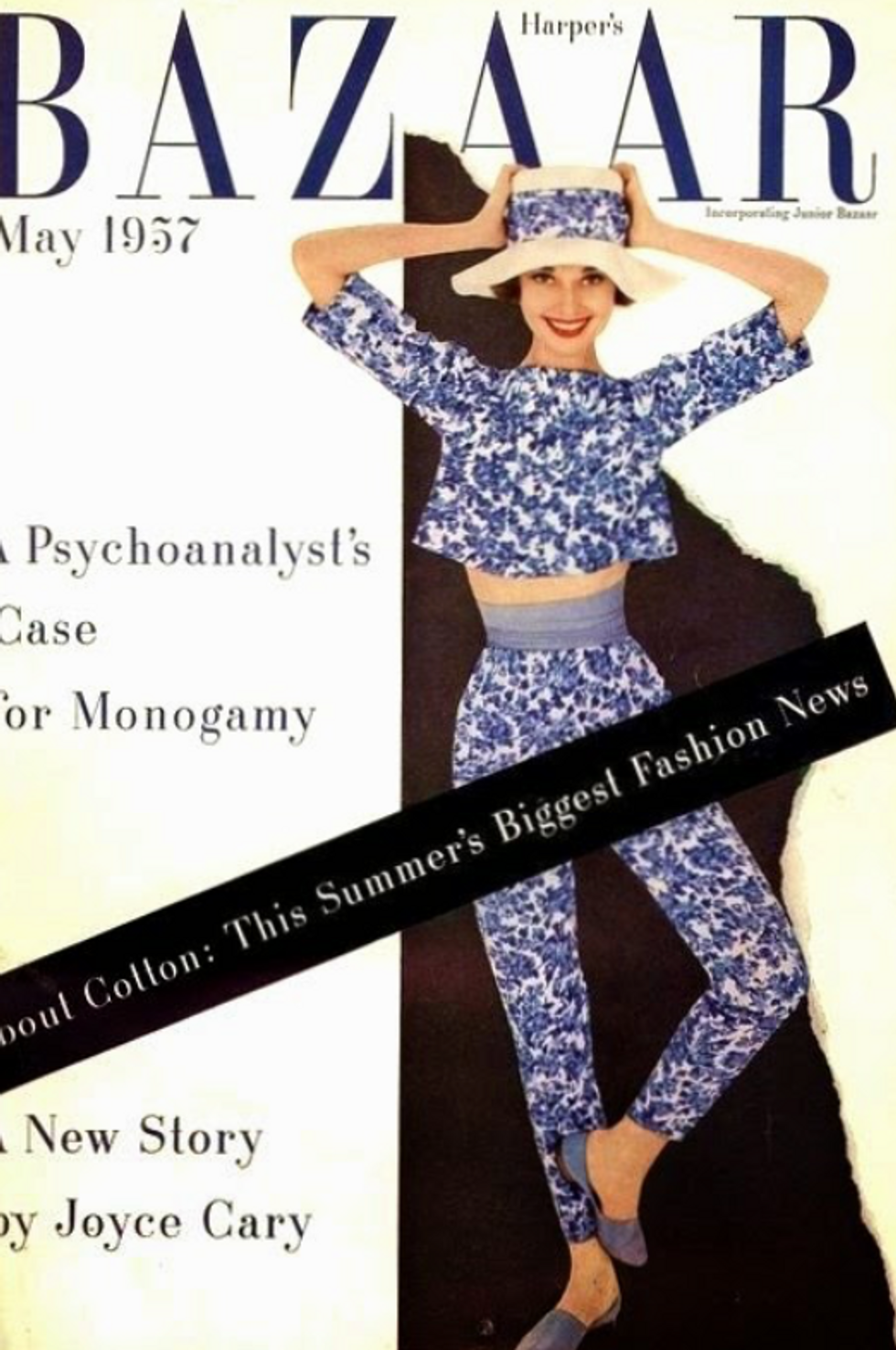 I would pay a lot of money to have this outfit! She looks amazing.
If you're ever in a style funk I strongly suggest you take a look at any of Audrey Hepburn's old photographs or movies!