Last Sunday Piedmont Park was home to Atlanta's 45th annual Pride Parade, the biggest pride festival in the southeast. This year's parade was the biggest they've ever had with over 150 organizations and businesses participating and approximately 150,000 people in attendance.
This is my first year "out," and it was also my very first time experiencing the parade. I got there really early because I was just so excited to finally be going, and the atmosphere in Midtown was absolutely incredible. There were rainbow flags in every business' windows, and they were even hanging from churches. The City of Atlanta had the crosswalks painted with rainbows too.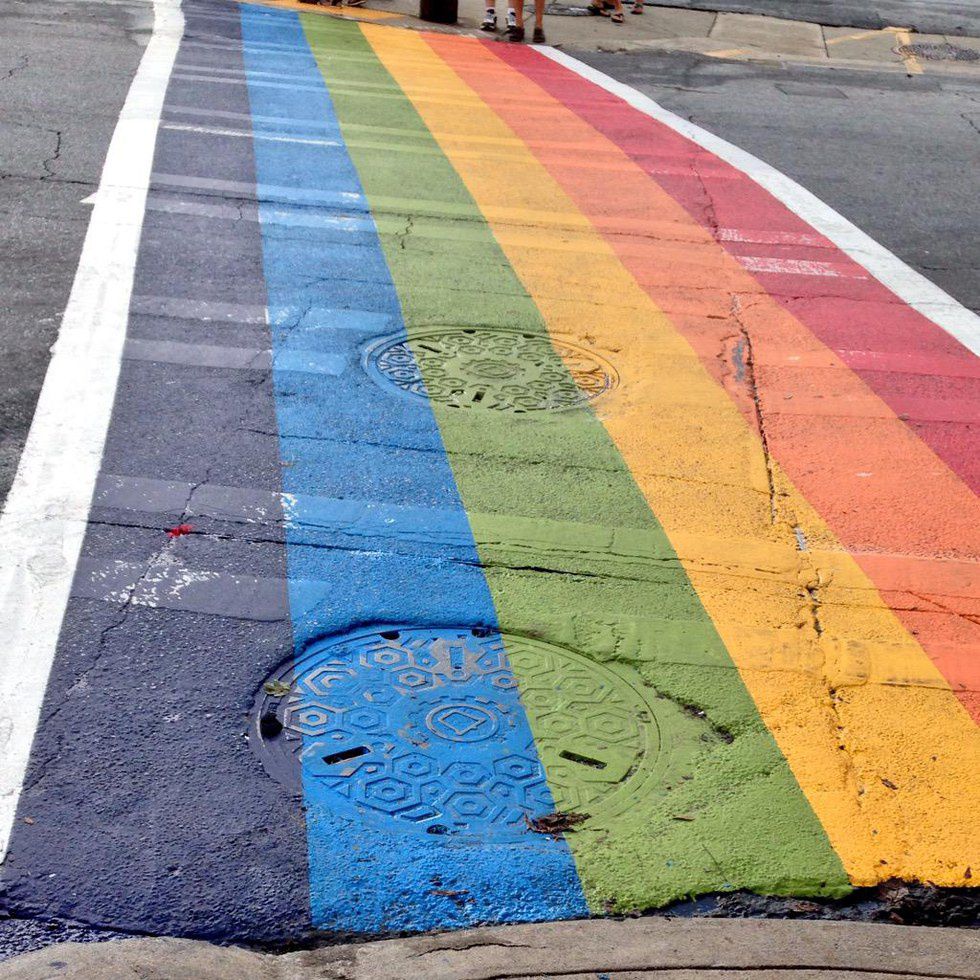 The Parade kicked off at about 2 p.m. with Dykes on Bikes. The energy in the air was almost electric. People were screaming so loud that you could probably hear them two streets up. As I sat and watched the parade go by, I couldn't help but seek out the older people in the crowd. There were people old enough to remember when being gay was labeled a mental illness, and now they're finally allowed to marry whoever they want in whichever state they decide. Thoughts like these kept me misty eyed for most of the parade.
People were holding signs of all kinds, but what struck me most was seeing so many "Black Trans Lives Matter" posters. At one point parade participants even starting shouting it. It was something as little as a poster that made me realize how tight-knit the LGBT community really is.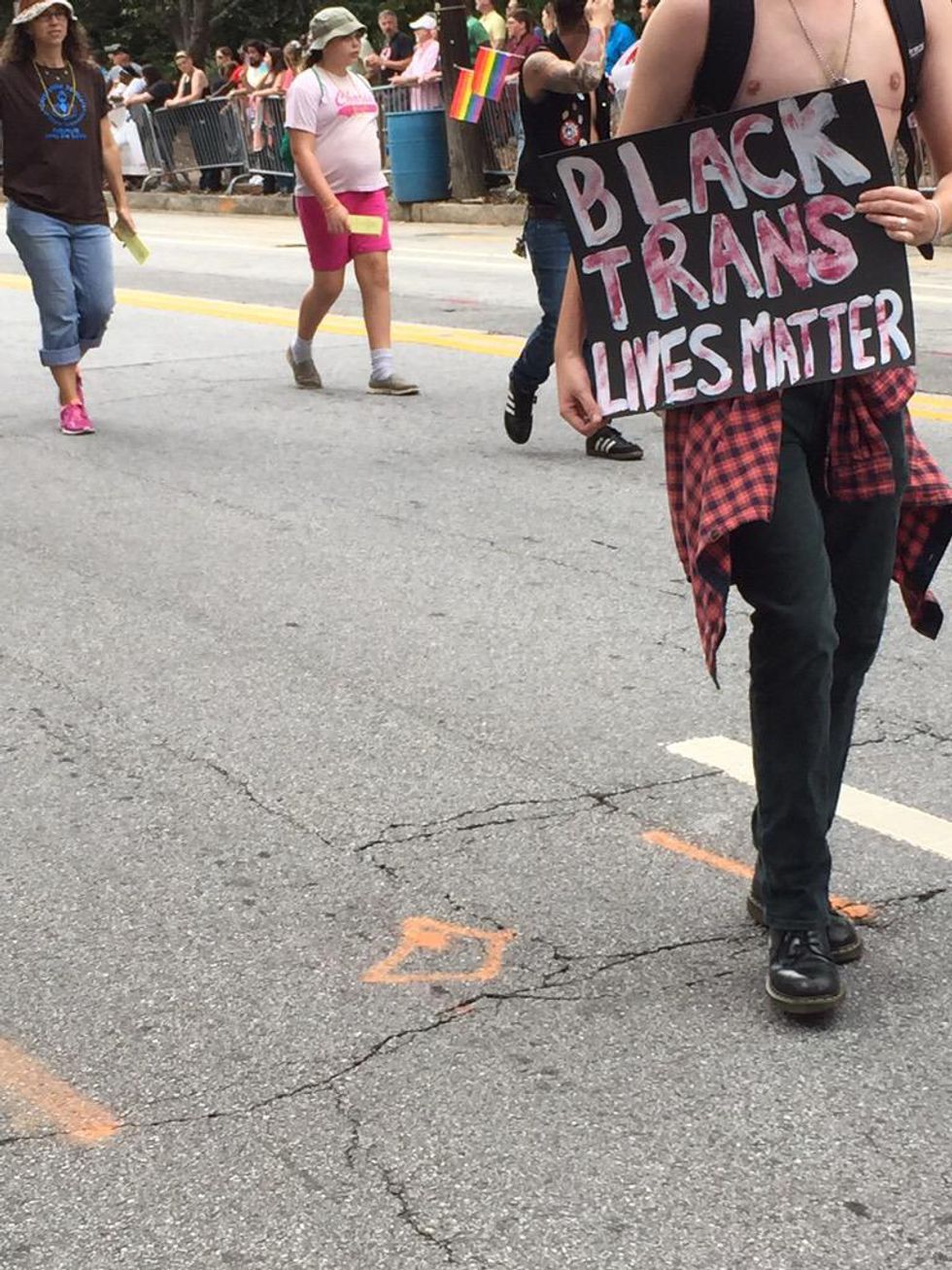 Inside the park, there were all kinds of booths and tents set up by even more businesses and organizations that are supporters of the LGBT community. One of the bigger and more notable businesses was Nike. They were selling shirts that said "#BeTrue," and a lot of the proceeds went to the LGBT Sports Coalition which they founded in 2011.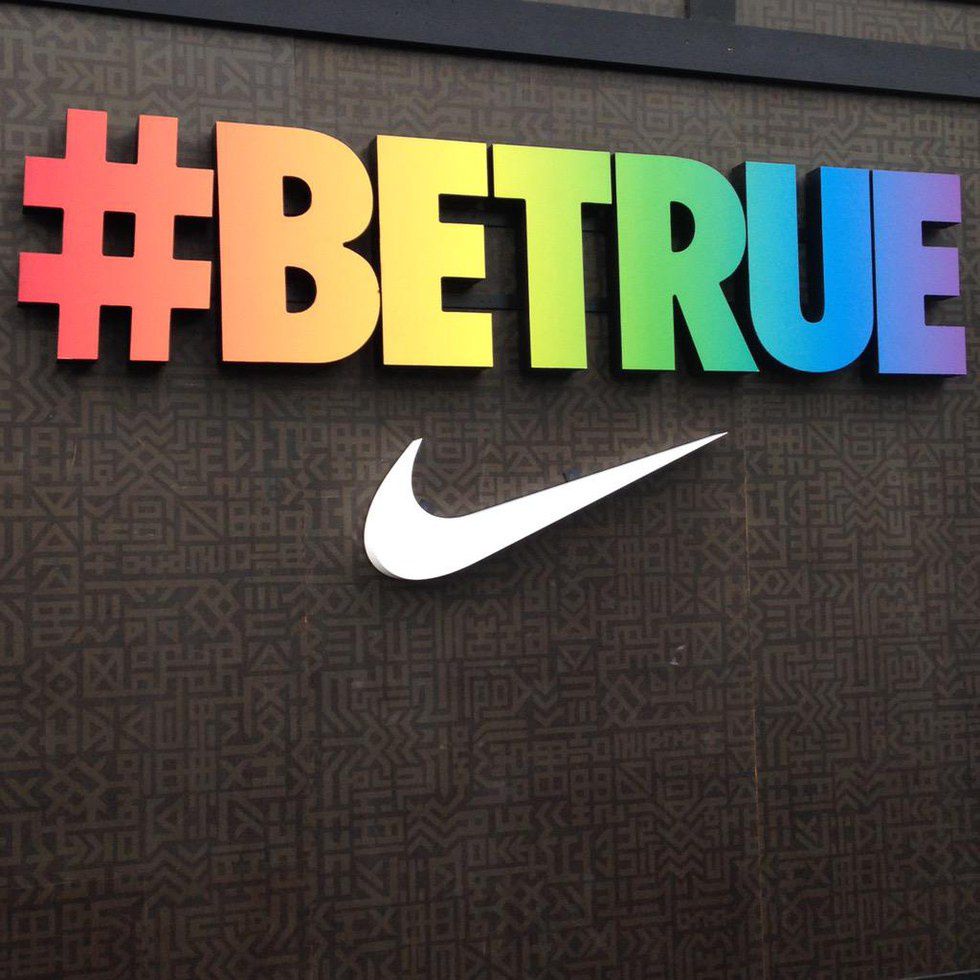 They were also providing free HIV tests within the park, and many of the organizations, such as Planned Parenthood, were set up inside handing out free condoms to promote safe sex.
They closed out the night with an amazing array of performances by 27 drag queens and kings. They had some of the most famous drag queens in the south perform, like the Armorettes and the Fantasy Girls. Their most famous performer, the woman everyone came to see, was Ms. Violet Chachki, who is an Atlanta resident and winner of season seven of "RuPaul's Drag Race."
The whole day was one of the best experience I've ever had. I've never felt so safe and included and welcomed before in my life. If you have the chance to attend the parade next year, I highly recommend it.