"American Horror Story" is one of the weirdest television shows out there. Each season is a new story, with new characters and plots. From haunted houses to witch covens, this show really has it all. Out of the 6 seasons, one has to rank supreme and be titled the best season. I recently re-watched all the seasons and came to the conclusion that the second season, "American Horror Story: Asylum" is the best season.
Other seasons contain memorable moments of horror, but Asylum is the one that stays with you longest, packed with a suffocating sense of dread with genuinely disturbing moments. Amongst all of the aliens, serial killers, Nazi doctors and demons, Asylum's descent into true madness created a story so haunting; we couldn't get enough. Here are some top reasons Asylum is the best. *SPOILERS AHEAD*
1. The storyline itself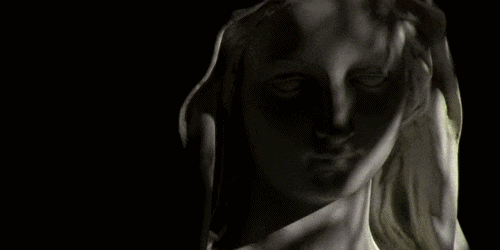 Asylums are generally a popular setting for horror films, or stories, with good reason. They were filled with people who were deemed "mentally unstable" or even killers who weren't sent to prison. Many people died or were mistreated in asylums, making their history full of dark and haunting tales, perfect for any horror junkie. The time "American Horror Story" chose to set the story was perfect, and getting a deeper look inside the asylum's past and present was chilling.
2. Bloody Face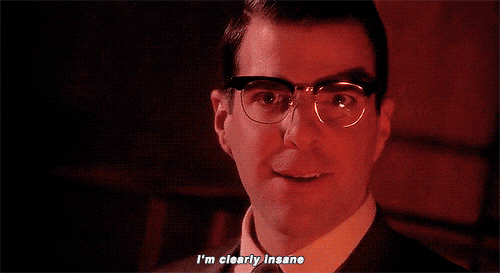 AHS is known for its creepy characters. We had Lady Gaga as a sex-crazed vampire queen, and Sarah Paulson playing a two-headed girl in a freak show. There have been many fan-favorites, but very little can top Oliver Thredson, AKA: Bloody Face. Aside from his mask giving me nightmares for a week, Bloody Face was truly terrifying. His twisted way of thinking and eerie way about him made us cringe. Oliver was cool, calm and collected around the asylum, making us think he could truly help Lana escape, only to find out he is the true killer that has been terrorizing the area. His torturing of Lana is enough to send shivers down your spine, but you can't help watching him.
3. Jessica Lange strikes again!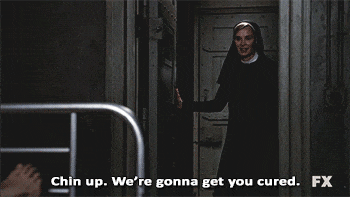 Jessica Lange has been the crowned jewel of "American Horror Story" for 4 out of the 6 seasons. In each role, she has been a powerful, witty, and no-nonsense woman. From the supreme to a ring leader of a freak show, she has been a fan-favorite for many reasons. Her role as Sister Jude is compelling, making it one of her best roles in the show. Her "fall" from grace was painful to watch; seeing her go from head of the asylum to being one of the brain-washed patients. She was full of fire, and determination that made people enjoy watching her. Jessica; if you see this, please come back. We miss you.
4. Lana Winters: The most badass reporter of her time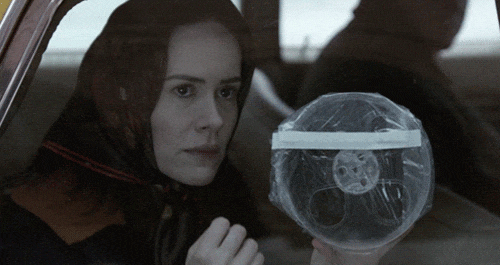 Lana-Banana, where do I even begin? She was a reporter, wanting to get into Briarcliff to get an insider scoop in the newest inmate: Bloody Face. She had no idea what she was in store for. From becoming a "patient" there for being a homosexual to being a prime target of the real Bloody Face, Lana Winters went through hell and back. She was the tiny ray of hope this show needed and kicked ass while doing it.
5. The name game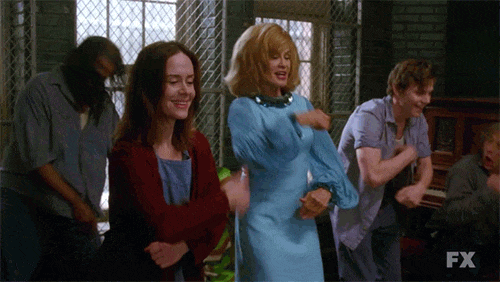 At first, I was not planning on including this. When I first watched this scene I was bored and confused about its purpose. Then after watching the season a couple more times, I realized I actually loved this scene. As we look into Jude's descent into madness, this scene provided some light in a truly dark point in the series. Also, it gives you a song to get stuck in your head for a couple days.
6. Evan Peters AKA Kit Walker looking hot as usual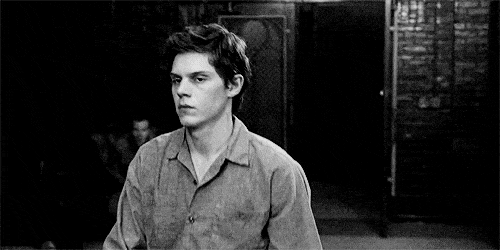 When we first saw Even Peters in season 1, we were introduced to Tate, a lovable boyfriend who was also a psychopath. Now in season 2, he played Kit Walker, a lovable mechanic, convicted of being a serial killer of a woman: Bloody Face. We were immediately shocked that it was him, then slowly started to feel bad for Kit. Once we found out he wasn't Bloody Face; we were rooting for him 100%. All this time looking great!
7. A combination of everything piled under an Asylum roof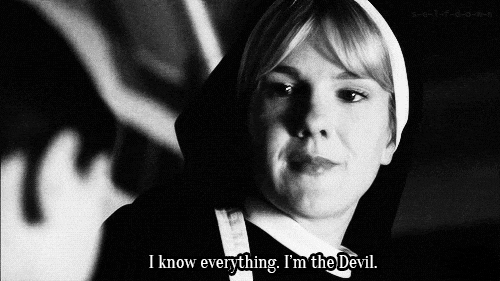 This show was jam-packed with a bunch of different plot twists and added themes. From alien abductions to Anne Frank showing up to the asylum, it was a matter of "what didn't this show have?" We got to see the change with Sister Mary Unice being possessed by the devil, to Dr. Arden's Nazi background. With all the different plot lines in the show, it made it a little confusing at times; but all the more entertaining to watch.
I love "American Horror Story." It is one of those creepy guilty pleasures that take you on a wild, horrific ride. The newer seasons are still good, but I will always go back to the originals!