I got to take an Asian American History course this year at my University; that is huge. Asian American history is often overlooked, ignored, or, dare I say, undervalued by educators, schools, or, once again, dare I say, America. I, an Asian American woman, was never formally taught of Chinese coolie labor in American plantation systems, of Japanese Internment, or even the murder of Vincent Chin which took place 30 minutes away from my hometown in Detroit, Michigan. I was never taught any of this until I enrolled in Wesleyan University's pilot Asian American History course.
I am certainly not the first or last university student who needs more classes regarding Asian American history. I am certainly not willing to let my identity and the identity of so many others in America go untaught, unlearned, and even just unheard of. Asian Americans have indeed sacrificed their blood, sweat, and tears alongside other "Americans" and yet our history, our woe, and our triumphs go unsung. Why is that? Why is this pan-ethnic identity unrecognized to have any value or meaning to the construction of America, and, moreover, why is it disconnected from American history altogether? Who, ultimately, decides what makes the cut into our history books and into our national mindset?
University students have long been the sole driving force that demands such programs such as Asian American History. On Wesleyan University's campus, I see great strides and support towards creating a formal and official Asian American Studies program. Asian American history has been a crucial aspect in shaping America; and yet, the invisibility of the study and the lack of value invested into the study by college and university administration have put the demands at bay. Only this year has Wesleyan offered Asian American History as an American Studies course. I, a naive and unaware student, took this course and was then exposed to the plight, the power, and the people that all culminated and created Asian American history. There is, however, a lack of security in maintaining this study at my University. So, in order to combat this, students have rallied together to voice and demonstrate the undeniable need to learn of the obscured history of Asian Americans.
There are countless movements and campaigns made by students which address the University's neglect. For example, the Asian American Student Collective on Wesleyan's campus (AASC) has crafted a photo campaign which uses visuals to tell viewers why Asian American studies is a necessary addition to the University and, moreover, a legitimate and powerful history that certainly merits an educational program. Below are a few images I selected from the AASC photo campaign, "Why do I need Asian American Studies?"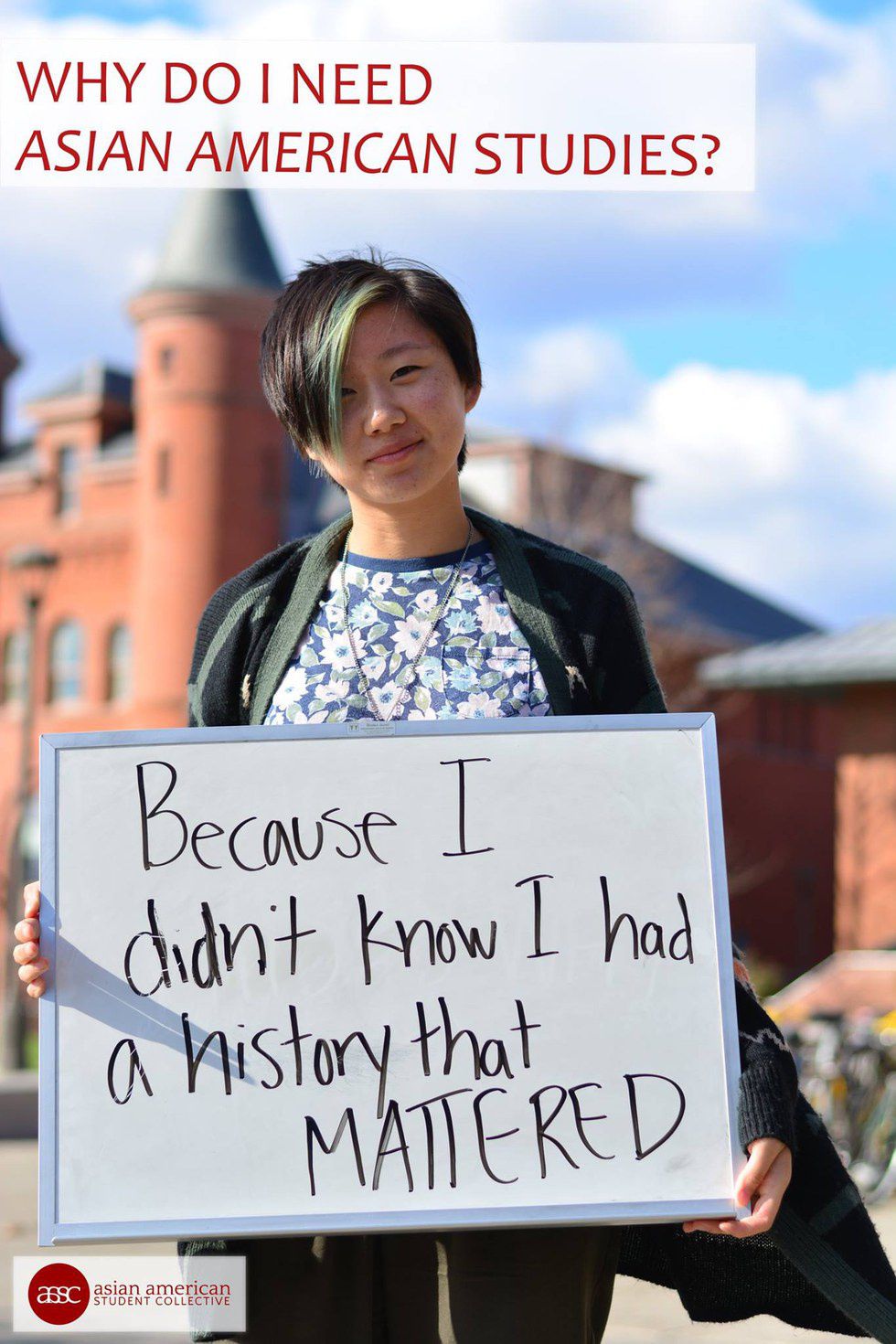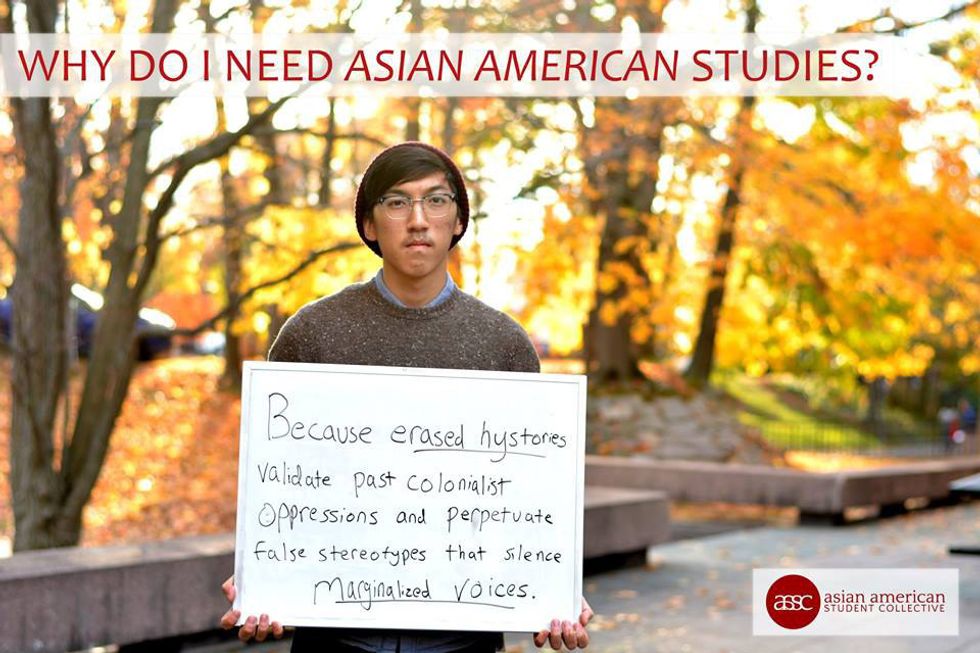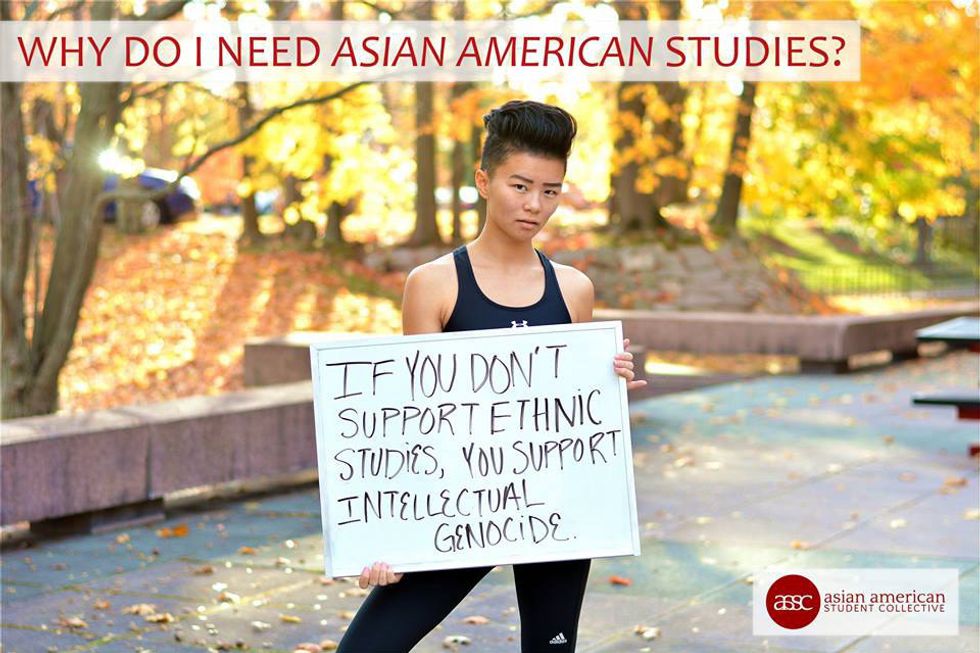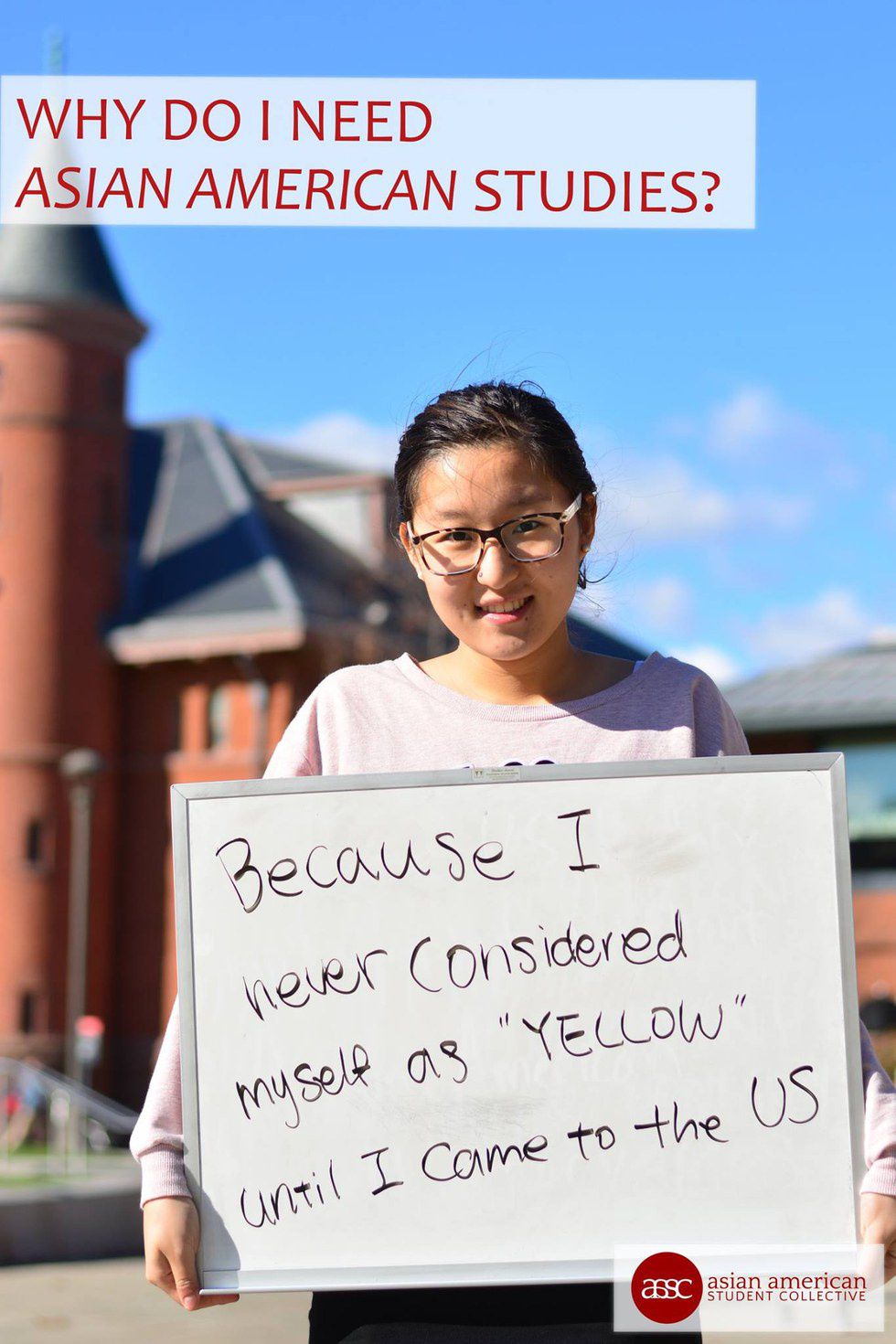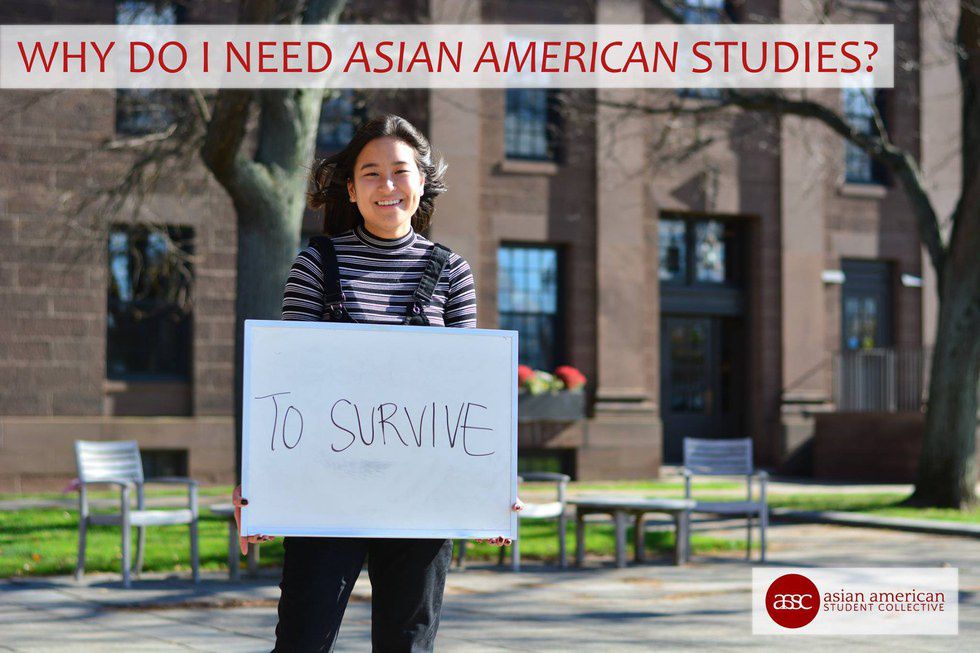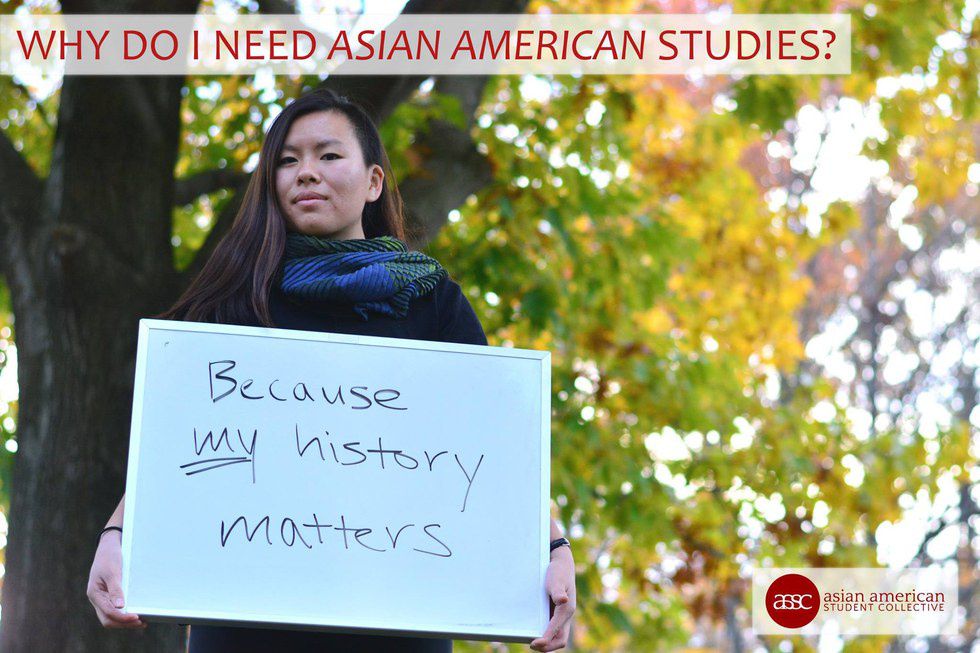 I realized, after taking my very first and only class that ever focused on Asians in America, that I too desperately need to continue my educational odyssey in this field. You can't learn everything in a 13 week semester after all. But, at the very least, I've realized that my ignorance and lack of awareness regarding my own history is not my fault; it is, therefore, also due to the greater American education system that has filtered my history out of the textbooks, out of the classrooms, and out of the minds of Americans. We need to change that.
So, why do I need Asian American Studies? Without Asian American Studies, I wouldn't know that my identity is interconnected to a vast and powerful network of strong-willed and passionate people who survived racial oppression and are fighting for our history's recognition; I wouldn't know that I am not just a girl who was "born in China and raised in Michigan"; I wouldn't know that my racial duality is accepted and beyond acceptable. I wouldn't know my history.