After breaking off her engagement, losing her ex-boyfriend (and close friend), and surviving a terrorist attack at her own concert, Ariana Grande has every reason to be broken and lost. However, she has proved to be the exact opposite.
Opening 2019 with multiple hit singles and now a chart-topping album, Grande has proved to be one of the strongest in the industry. She has received endless criticism but has yet to fall to the level that her criticizers attempt to push her too. Now, as if she needed to prove her strength anymore, it has been announced that she will be the headliner at the 2019 Manchester Pride event.
For most artists, this would not be a big deal, but after the year Grande had — and this being the exact city she survived a terrorist attack in — she couldn't be making a bolder statement. However, no good thing comes without some type of backlash.
According to many reports, the ticket prices of the event have nearly doubled and people are blaming this on Grande's appearance. Many acknowledge her bravery and thank her for her support, but then go on to accuse her of exploiting the event for her own personal gain.
However, as always, Grande handled the chatter with grace and respect as seen in the response below.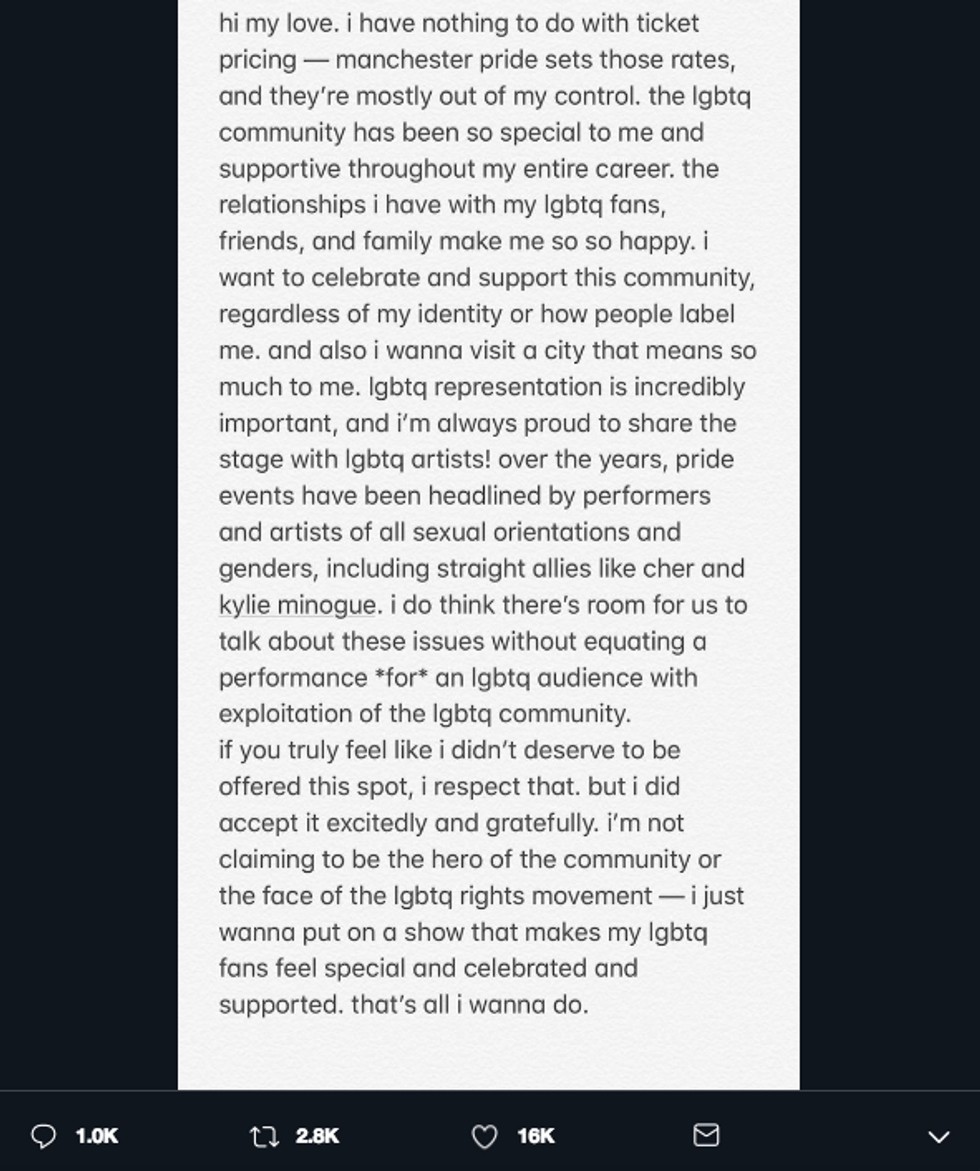 Ariana Grande's response to tweetsTwitter
She captioned the response, "I saw many people discussing this and wanted to chime in...hope that's okay." Her understanding and patience with the harshness of social media are mature beyond her years and she continues to prove it over and over again.
Cover photo: lindsayneilson / Flickr