Earlier this week, Marvel Comics dropped a bomb by revealing, in the first issue of "Steve Rogers: Captain America" that Rogers is, and apparently always has been, a member of HYDRA, the underground Nazi group that, up until now, has always been Captain America's greatest adversary. In the Marvel Cinematic Universe, things took a different turn for Cap as the hashtag #GiveCaptainAmericaABoyfriend went viral on Twitter, with millions of fans asking for Marvel Studios to put Steve Rogers and Bucky Barnes in a romantic relationship. Before that, #GiveElsaAGirfriend spread across the Internet after "Frozen" star Idina Menzel came out in support of the movement. In a different cinematic universe, Gillian Anderson has shown interest in taking on the role as the first female James Bond.
There's a big demand for change in the way our favorite stories are told, but some people aren't happy about it:






These responses are, thankfully, hard to find, compared to all the positive tweets about these issues. But they still raise the question: Why is it a problem for these "iconic" stories to be told differently? I can understand why people are mad about turning Captain America into basically a Nazi, given the fact that the comic was made by Jewish cartoonists as a response to Hitler, but in a society that craves more diverse representation, what's wrong with giving the people what they want?
An even more important question to ask is this: What makes a work of fiction "iconic?" "Frozen" came out three years ago, yet is hailed as a classic by many. Does putting the descriptor "iconic" in front of something make it chiseled in stone? There have been three different Captain Americas since 2008: Steve Rogers, Bucky Barnes, and Sam Wilson (who happens to be black). There are currently two at the same time, one of them being a HYDRA agent. Clearly anything can happen in the comic book world of this superhero, so why is it that he can't be gay?
(Also, in "Captain America: Civil War," Steve Rogers literally grabs a plane out of mid-air. So he can do that, while fighting a man in a flying suit of armor, a teenager with all the powers of a spider and a man who talks to ants, but having a boyfriend wouldn't be realistic?)
As for the 007 universe, it has had a long history of incredible stunts, dazzling women and misogynistic tendencies. And as fun as watching a James Bond film is, its values are still stuck in the era of Sean Connery. Before #JaneBond, many fans wanted Idris Elba to take on the roll. Some people didn't like the idea of that, either, much like they hated the idea of a black Stormtrooper. And then the idea that a woman could play such an iconic character? It's impossible to even consider!
Until we saw this poster: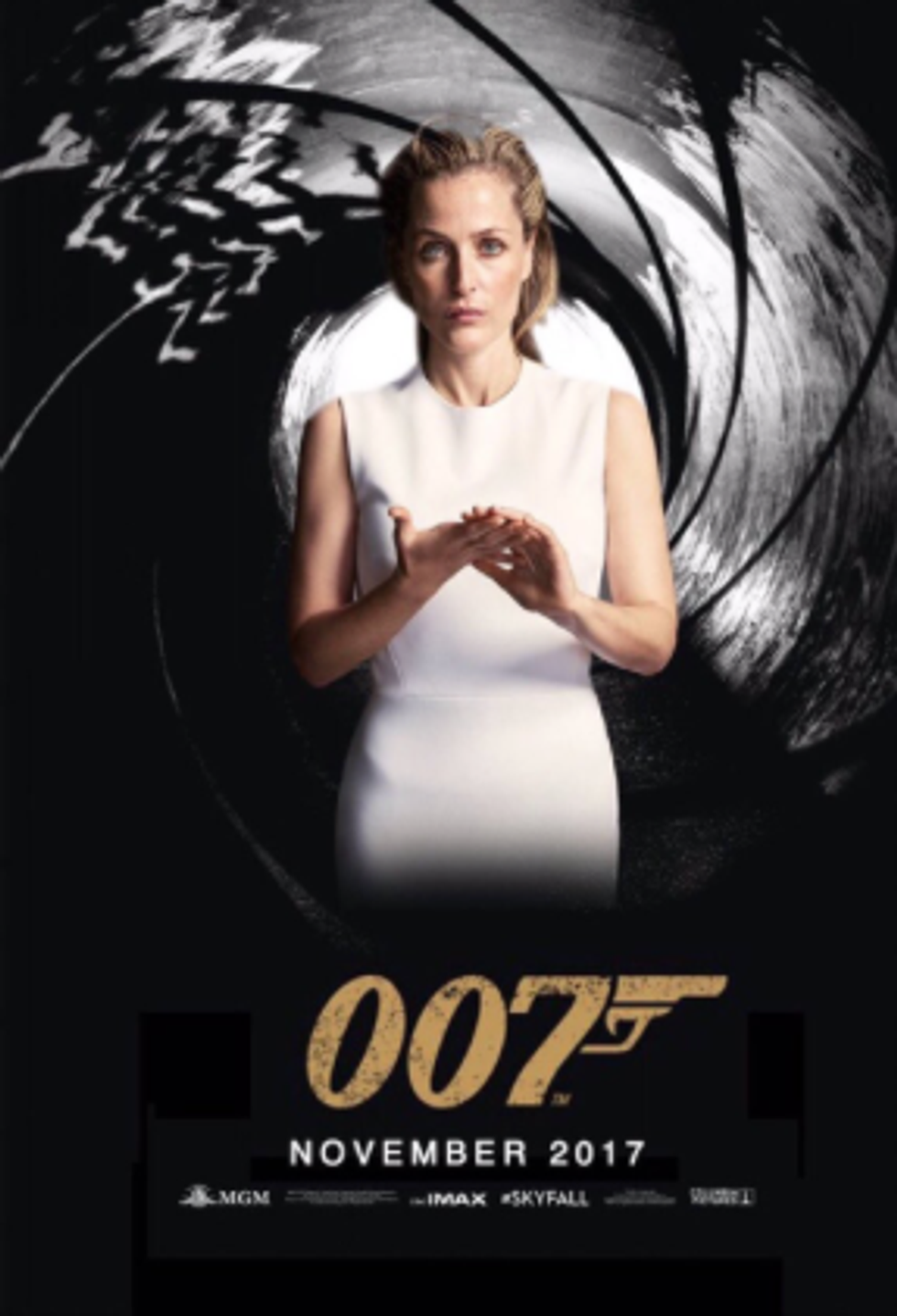 With this caption:

Seriously, it's 2016. The world is changing at a faster rate than ever before. There can only be so many movies about straight white guys firing guns that people will pay to see. More and more people are demanding diversity from the content they get, and it shouldn't be the responsibility of independent filmmakers to bring them great examples of that, like "Dope" and "Blue Is The Warmest Color."
Mainstream studios and creators need to understand that we can't stay stagnant in a world that never stops spinning. It's time for some risks to be made, and we shouldn't need to create new characters to finally see some kind of diversity in a market where diversity is already a huge problem. We demand equal representation for everyone, and we want it in the "iconic" heroes we already love.
P.S: Millions of people on Twitter say that "Stucky" would be the best couple's nickname for Cap and the Winter Soldier, so if you're listening, Marvel Studios, now would be a great time to copyright it and put it to good use.