Growing up, my mother instilled within me a sense of personal autonomy over my body. She taught me its value and strength. At the time, I was too young to understand the complex relationship between female reproductive rights and political power, but I did know that no other person on the planet had a right to tell me what to do with the body which belongs to me.
Naturally, this, coupled with a keen interest in politics, lead me to become an advocate for pro-choice policies; however, not without first making a good faith effort to educate myself on the other side of the issue.
As I began to research historical events like Roe vs. Wade, I also learned about the more than 1,074 laws which restrict the access to abortion within the United States. I watched videos about the pro-life movement and found myself wondering what originally motivated the social perception that a zygote cell's value equates to the value of a child.
I was surprised by what I found.
In her book, "When Abortion Was a Crime," Leslie Reagan details how during the 18th century, abortions were practiced with regularity, and with little to no social stigma. There was loose legislation outlining an appropriate timeline for performing abortions, but nothing like what we see now within the United States and many other countries. Before a period labeled "the quickening" (when women could feel the fetus moving in her stomach), not even the Catholic Church believed that human life existed at conception.
In fact, the reason why abortion was initially criminalized was largely due to an effort to maintain the patriarchal structure of American civil society. Firstly, within the home, where movements for suffrage and birth control threatened male dominance. Secondly, within the professional sector where midwives threatened the sole authority of male doctor's over their medical realm.
A dominant force within this campaign was doctor Horatio Storer, a Harvard Medical School graduate, and OBGYN who adamantly opposed abortion. During this time period, women were requesting acceptance into Harvard medical school, many of whom had career goals related to gynecology. In response, Storer urged the American Medical Association to form Committee on Criminal Abortion claiming,
"If we have proved the existence of fetal life before quickening has taken place or can take place, and by all analogy and a close and conclusive process of induction, its commencement at the very beginning, at conception itself, we are compelled to believe unjustifiable abortion always a crime."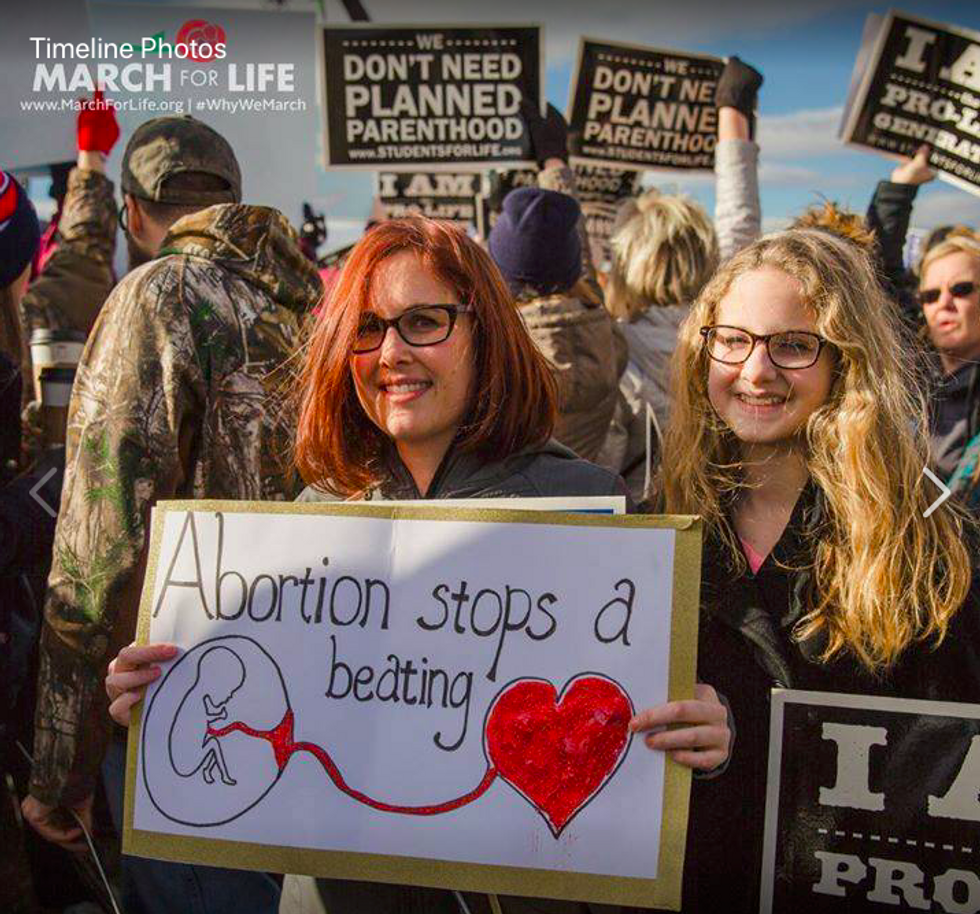 A sign from the March for Life which contains similar rhetoric to that employed by Dr. Storerhttps://www.facebook.com/marchforlife/photos/a.413...
Personally, I find his rhetoric eerily familiar and Dr. Storer's motivations to be questionable.
Furthermore, it would be irresponsible not to emphasize the criminalization of abortion as a white supremacist tactic in the context of the United States eugenics movement. Eugenics is defined as the science of "improving" a human population by controlled breeding to increase the occurrence of "desirable" heritable characteristics. It has deep historical roots in promoting racial injustice and is most popularly discussed in the context of the terrors of Nazi Germany. However, America has a dark history of eugenics which many refuse to acknowledge.
In regard to abortion, advocates of eugenics feared that white, often Protestant women, were contributing to a "race suicide" by not having enough of their "superior" children. Through what practitioners of this belief system called "positive Eugenics," they stigmatized abortion and birth control for white women. In their eyes, these efforts helped to combat the supposed damage done to society when upper-class white women of "good stock" decided not to have children.
Simultaneously, poor women and women of color were disproportionately damaged by the new legislation, often unable to finance pricey black market-style procedures resulting in dangerous self-procedures and a devastating death toll. It is impossible to know the exact number of women lost, but record indicates that thousands of women died annually due to botched, unsanitary, or self-induced abortions.
In sum, the anti-abortion movement grew out of sentiments of white supremacism and male-superiority. This is merely a brief overview of the complex, decade-long history of the movement, but I think it is important for everyone, no matter which side of the issues you find yourself supporting, to know the real reasons why the anti-abortion movement began.