Anderson .Paak's latest studio album, Oxnard, dropped on November 16th and all is right with the world. The multi-talented artist managed to deliver a fantastic new soundtrack to 2018, collaborating with acclaimed producer Dr. Dre and his band the Free Nationals. Loaded with a unique sound and an arsenal of featured artists, the man formerly known as Breezy Lovejoy has your back for Instagram captions. YES LAWD!

1. "You know I like it Presidential"- 'Tints (feat. Kendrick Lamar)'
The dream collab we've always wanted finally came true. We all want things in life, so this lyric perfectly encapsulates that you want everything first-class like Air Force One.
2. "Baby hit the nerve like a Pepsi"- 'Headlow (feat. Norelle)'
For those not apologizing for your personality and living life to the fullest. If people don't f*** with your style, then you don't need to do like Pepsi and apologize.
3. "Still an Underground King, but the money's Jason Derulo"- 'Brother's Keeper (feat. Pusha T)'
You grind day in/day out, but you're bank account is stacked and you don't care if the world knows.
4. "I've been swimming through the process/And you can't see me, I'm the Loch Ness"- 'Who R U?'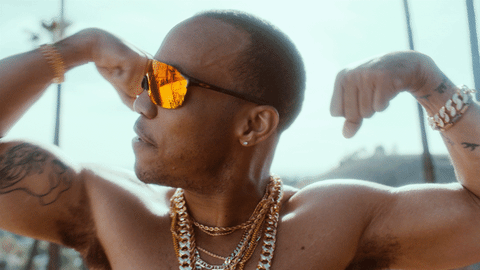 Giphy
You've come a long way to get your success, enduring a lot. Though some people don't believe it, they still gotta understand you are not going away and are here to stay.
5. "Now follow me/I'm too old to act childishly"- 'Saviers Road'
Don't have time to deal with petty bullshit? Then avoid that and make lemonade with the lemons you got. People will catch on eventually.
6. "But in the meantime, I remain streamlined"- 'Mansa Musa (feat. Dr. Dre & Cocoa Sarai)'
Staying motivated and making adjustments so haters don't get you and your clout remains 100%.
7. "I can't get rid of you, all the places that I used to go and kick it"- 'Trippy (feat. J.Cole)'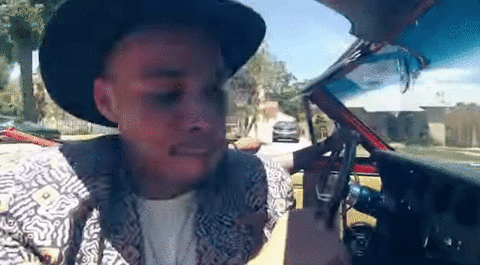 Giphy
Open to interpretation. Just stay fly, guy.
8. "I could eat or split everything, my own decisions"- 'The Chase (feat. Kadhja Bonet)'
You control your destiny. Do what you gotta do to flex on 'em. YES LAWD!
9. "You know I'm workin' on a world premiere/And I could see the world from here"- 'Cheers (feat. Q-Tip)'
Do you really need context for this one? (This caption is perfect for posing at the Eiffel Tower or a local hotspot)
10. "Keep me from these useless bitches, these ruthless leeches" -'Smile/Petty'
Haters....FOH B.
11. "Spotlight that's just my life and time"- 'Sweet Chick (feat. BJ The Chicago Kid)'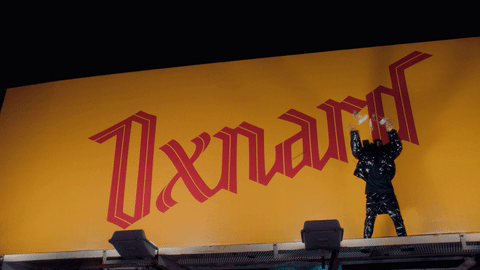 Giphy
You're used to the spotlight, don't be afraid. Keep livin', dawg.
12. "This sh*t gon' bang for at least six summers"- '6 Summers'
You're in your prime right now, and it's gonna last for quite some time.
13. "Real time, I been gettin' busy with them commas"- 'Left to Right'
You've been securing the bag and grabbing bread to live your life. Caption as you will.
There you go, fam. Some new, fresh caps for the 'gram. YES LAWD!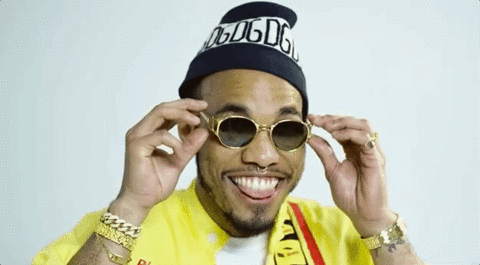 media0.giphy.com
You can listen to Anderson .Paak's new album Oxnard on any streaming platform today!