My story begins with my Spanish ancestors. My great grandparents from both my mother and my father's side were Spanish explorers and conquistadors, who traveled to Mexico to conquer new land. Several historians and sociologists mention that wanting to homogenize Mexico was a plan for these Spanish explorers. Sexual desire, temptation, and love came with this, nothing more and nothing less. My culture is considered a passionate one. it is no surprise that the sexualization of Hispanic traditions occur because of the way we perceive ourselves. Affectionate to everything we care for and dedicated to what we do when love is involved. What people don't understand is that the way we love is what makes our family stronger and more united. It is not to be sexualized but learned and understood.

Family values are important for me and my relatives. Being obedient and humble is very important to grasp at a young age. Machismo is a real thing in Hispanic and Latin American cultures. This is basically demanded to comprehend at a young age if you are a male. Even though this was the case, both men and women in my family do the handy work. This is tradition, not something to be messed with or to be stereotyped.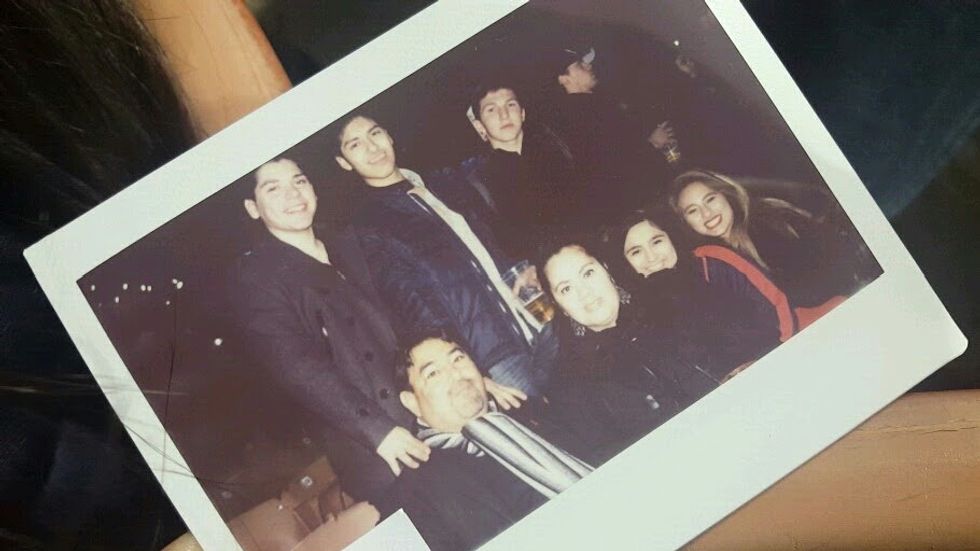 Family and FriendsEvelyn Zuniga
My father and mother are mestizos, meaning they are part Mexican and part Spaniard. My mother is the lighter complexion and my father not so much. Since I am their child, people describe me as spicy, hot-blooded, exotic, or even illegal in the United States. These words can go either way in my opinion, but more negative than positive. Spicy is to describe me as feisty, hot-blooded as if craving sex was always on my mind curvy because I have a bigger posterior than most females, and exotic because I am tanner than the majority of the white folks living in America. The most offensive one of all is illegal because I have customs that are different from American ones and I live near the border in a little, deserted city known as Yuma in Arizona.
This is not just a doing of American folks but of Latin American peoples too. I have several Latin American friends who do not even consider me Mexican but more Spaniard when I tell them I am both. Luckily it doesn't bother me much but knowing this you really get to see the effect on the way others see you when you tell them what or who you are.