Dear Shonda,
This letter is a bit overdue, but there are some things I have to get off my chest. Let me start with: how dare you? How dare you kill off the Dr. Derek Shepherd?! I mean, from what I hear it seems that Patrick Dempsey was stirring up some trouble on set, and I get that, but why KILL McDreamy? I would've much rather seen him and Meredith get divorced than to see him laying on an operating table thinking that he knew he was going to die because no one thought to check his head. Hearing his thoughts about what needed to be done while no one at Grey-Sloan Memorial knew what was happening was absolutely gut-wrenching. I was bawling, and my sister, who doesn't cry over anything, went into mourning for a week. Yet it seems that none of this matters to you since you had the audacity to kill off one of TV's most beloved characters.
Derek Shepherd was the cherry on top of your character killing spree. Don't even get me started on all of the other deaths I've had to suffer through. Killing off Lexie Grey and Mark Sloan within three episodes of each other was just downright cruel. And having George O'Malley get run over by a bus to the point where he was unrecognizable was sadistic. I suffered through Denny Duquette's death alongside Izzy and was heartbroken when Owen had to keep Henry's death from Teddy while she operated.
All of this leads me to my question: why do you kill off every character whose actor wants to leave your show? Because I've noticed it's not something you do just with Grey's Anatomy. Dell and Pete's deaths on Private Practice were just as tragic and emotional for me. And why did you have to kill James on Scandal? Do you derive some sick pleasure from killing off characters just as we are starting to warm up to them? Whenever another character dies I ask myself, "why do I keep willingly succumbing to this kind of emotional trauma?" For Grey's, I figure I've made it this far so might as well stick with it until the end. Thank god you didn't kill off Christina though, because I definitely would've stopped watching.
My other question to you is how many tragic events/natural disasters could you have happen to a single group of people and actually expect them to keep going on with their lives? I mean, in the span of eleven seasons you've put them through an electric storm, a landslide, a ferry crash, a crazy shooter, a bomb explosion, a train crash, an ambulance crash, a plane crash, a sinkhole, a bus explosion, and an earthquake. I barely made it out alive from all of these, so I can't imagine the physical and emotional turmoil your characters must be going through. Seriously, what is wrong with you?
I'm going to leave it here, but just know that you are walking on thin ice, Shonda. Your viewers can't handle any more of this torture so you better figure out what you are going to do.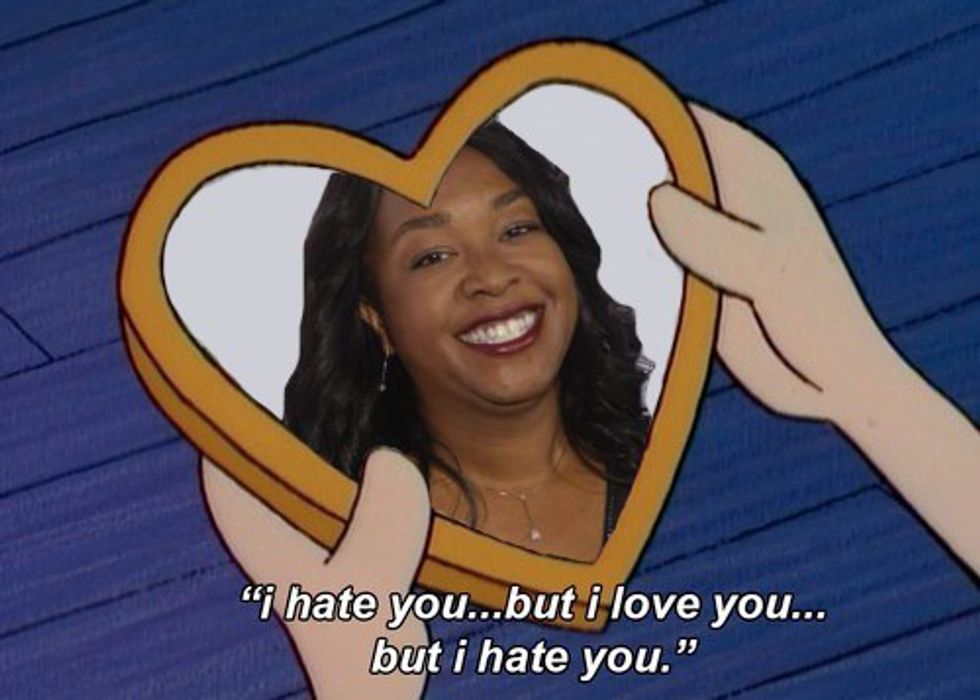 image courtesy of Fooyah.com