Thanksgiving is a holiday not only filled with overwhelming amounts of delicious food, but also incredibly delicious desserts. Oh, and being grateful and stuff, I guess. Kidding! This year, let's show our friends and family how grateful we are for them by cooking these amazing alternative Thanksgiving desserts. Step aside pumpkin pie, there are new sweets in town.
1. Mini Pumpkin Pie Pops


Okay pumpkin pie, you can come back. These look adorable and I bet taste even better than the original. Mini versions of things just always seem better. You can even add a stick for transportation purposes! Gotta walk off all that stuffing and mashed potatoes, of course while stuffing our faces with more food.
http://onelittleproject.com/mini-pumpkin-pie-pops/



2. Pecan Pie Bars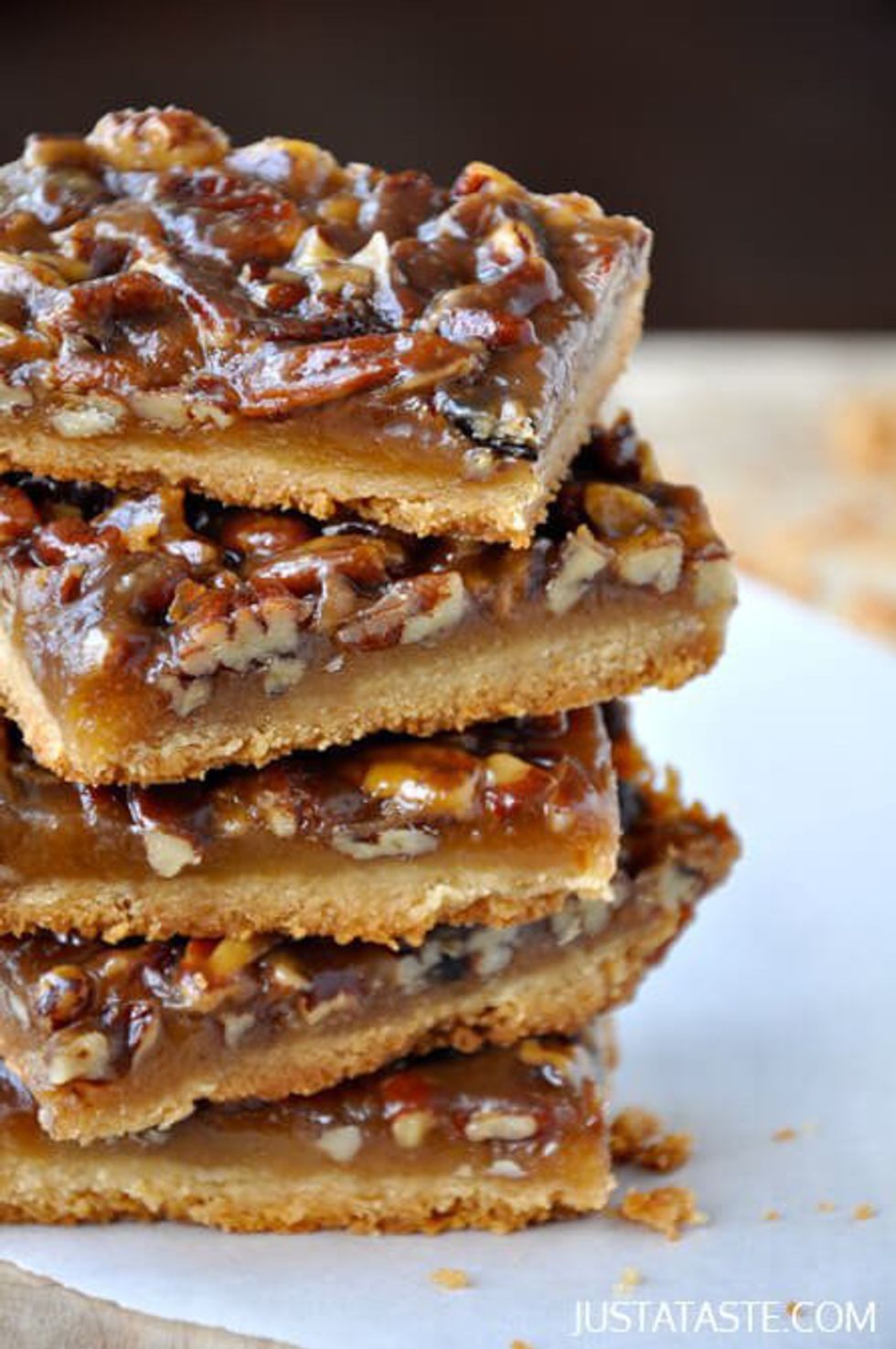 Even if you're not a fan of pecans, you can't say that doesn't look tempting. While the pumpkin flavor is traditional in this season, there's nothing wrong with going for something new that's just as good. The combination of the honey and pecan flavors give a sweet and crunchy mix!
http://www.justataste.com/pecan-pie-bars-recipe/

3. Apple Pie Bites

With the apples, apple-cinnamon spice,
and
pecans, this is too fall-y to pass up. Anything yummy you can roll up into a pastry is good in my book. Pair this with some vanilla ice cream and caramel and you're all set!
http://theblondcook.com/apple-pie-bites/#_a5y_p=30...

4. Pumpkin Pie Cheesecake Dip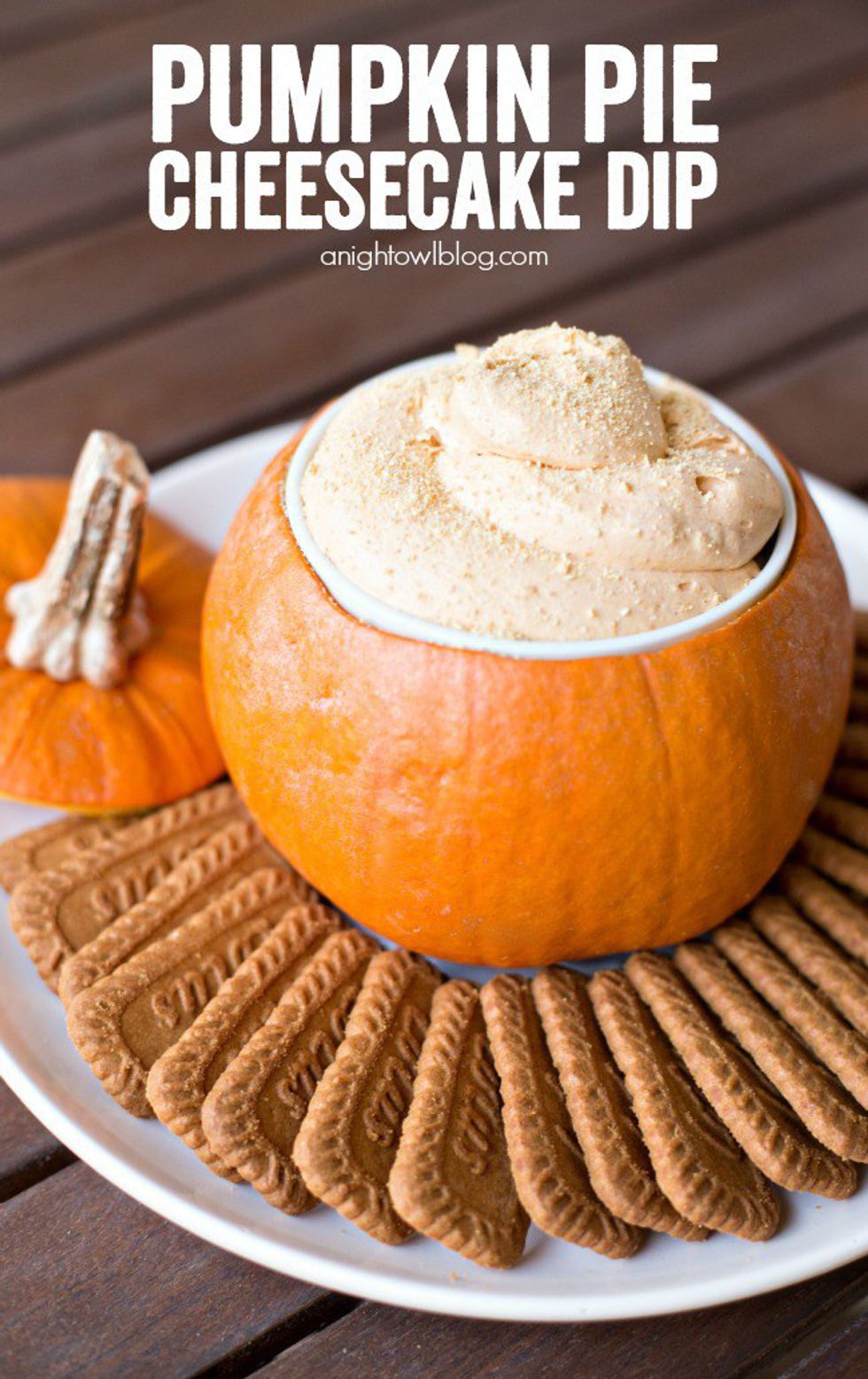 If you don't want to make another pumpkin pie, but still want the traditional flavor, then this is perfect! This cheesecake dip would go great on some graham crackers or even fruit. That way, it won't feel like you're eating dessert, and you can have more without feeling bad!
http://www.anightowlblog.com/2015/11/pumpkin-pie-c...

5. Thanksgiving Oreo Cookie Balls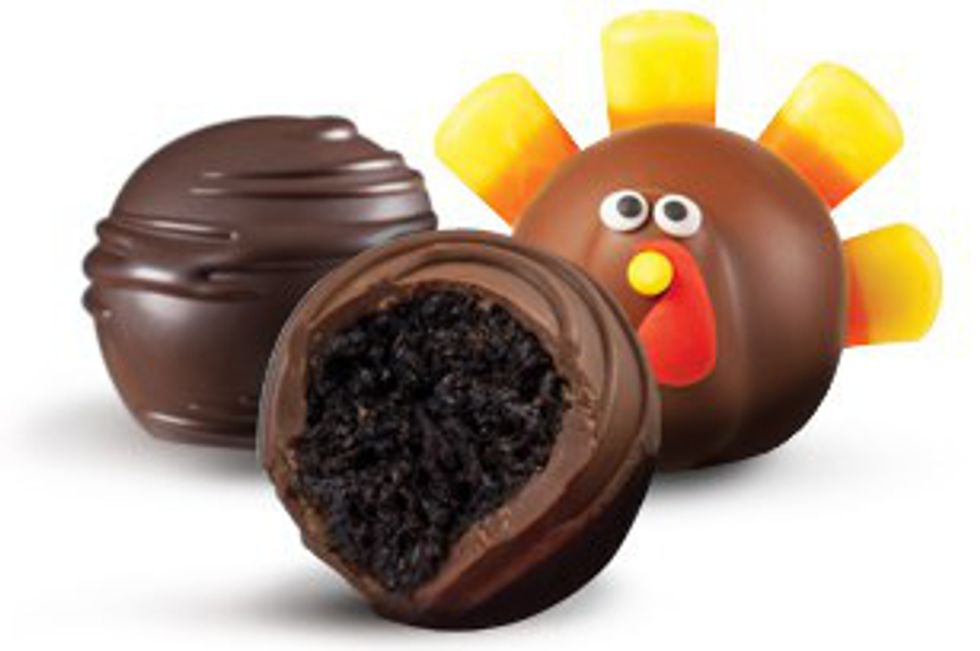 This is for the people who aren't a fan of the pumpkin or apple spice flavor, or just those who love Oreos. I wouldn't even need to add that extra decoration, just the Oreo ball dipped in chocolate, thanks. It's definitely cute, but me being an Oreoholic, I'd get impatient.
http://www.snackworks.com/recipe/thanksgiving-oreo...

I am beyond excited for Thanksgiving this year. Not only do I look forward to seeing my family, but I haven't had a homemade meal in over a month, and I can't hold on for much longer. I'll start out the day by having cinnamon rolls for breakfast while watching the parade on TV, per tradition, then starve myself all day so I get to grab every dish on the table. Hopefully one of these delicious looking desserts this year too!