There's always been a lot of hype around puppies, kittens, sloths, elephants and baby pigs...and don't get me wrong all those animals are adorable, but alpacas are the real MVP. If you haven't visited an alpaca farm or at least looked up videos of alpacas, you are seriously missing out.

They are like little mini giraffes...except way fuzzier and way more cuddly. They are about as low maintenance as a dog, and they even have the same loving personality as a dog. Alpacas can sense when someone is going through something tough in life such as a divorce or a death. They can sense when someone is disabled. With these senses, alpacas will flock to the person who is struggling and rest their necks on the person's shoulder. I can't think of anything more lovely than a hug from an alpaca when I'm upset.
Besides their sweet temperament, alpacas are so awkward it's hysterical. Google funniest alpaca videos and you'll laugh so hard you might pee.
But...in the meantime..check out these awesome alpaca pics!!
---
Here's a pic of your typical alpaca.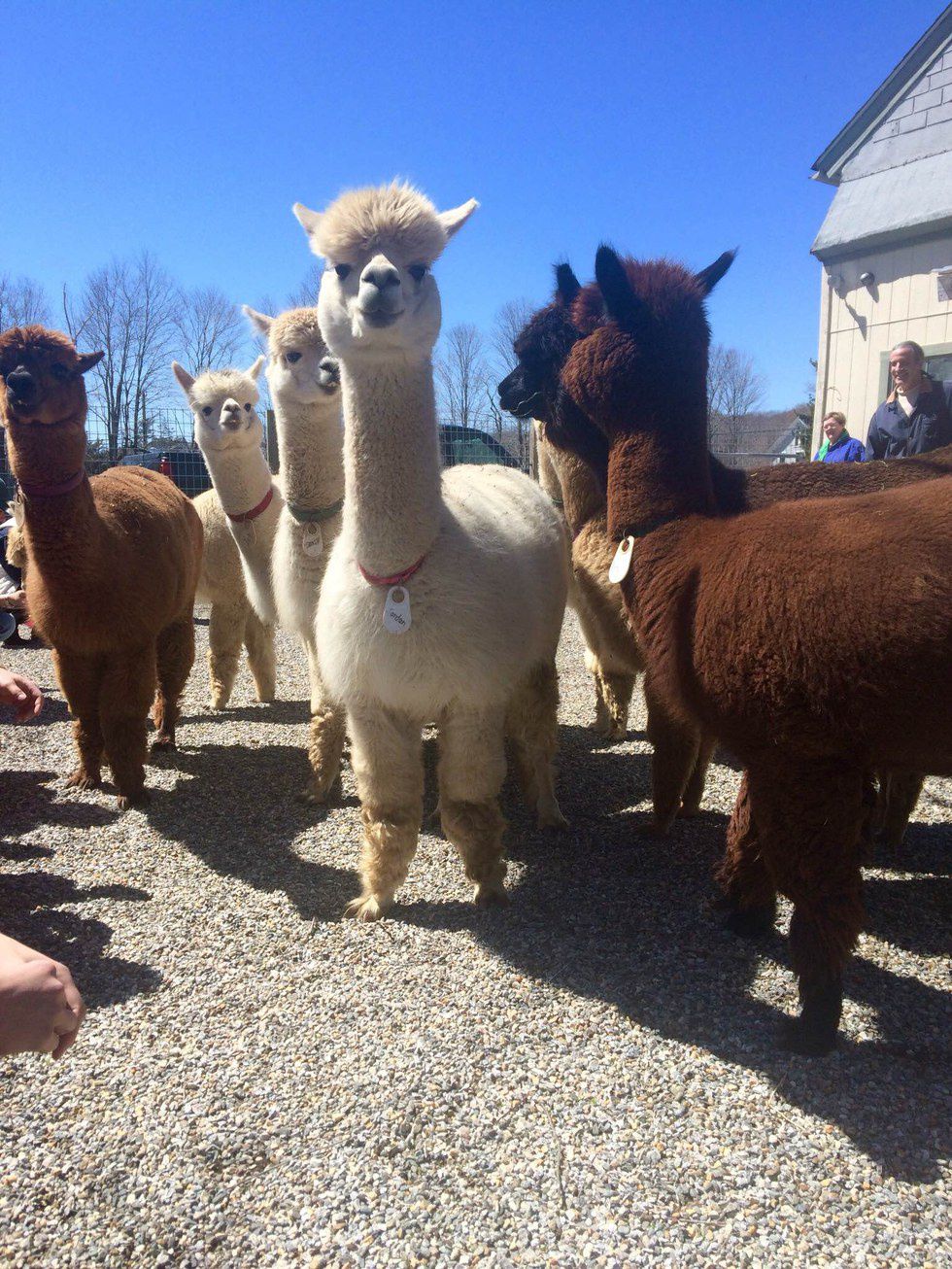 Now here's a picture of your typical alpaca...but shaved.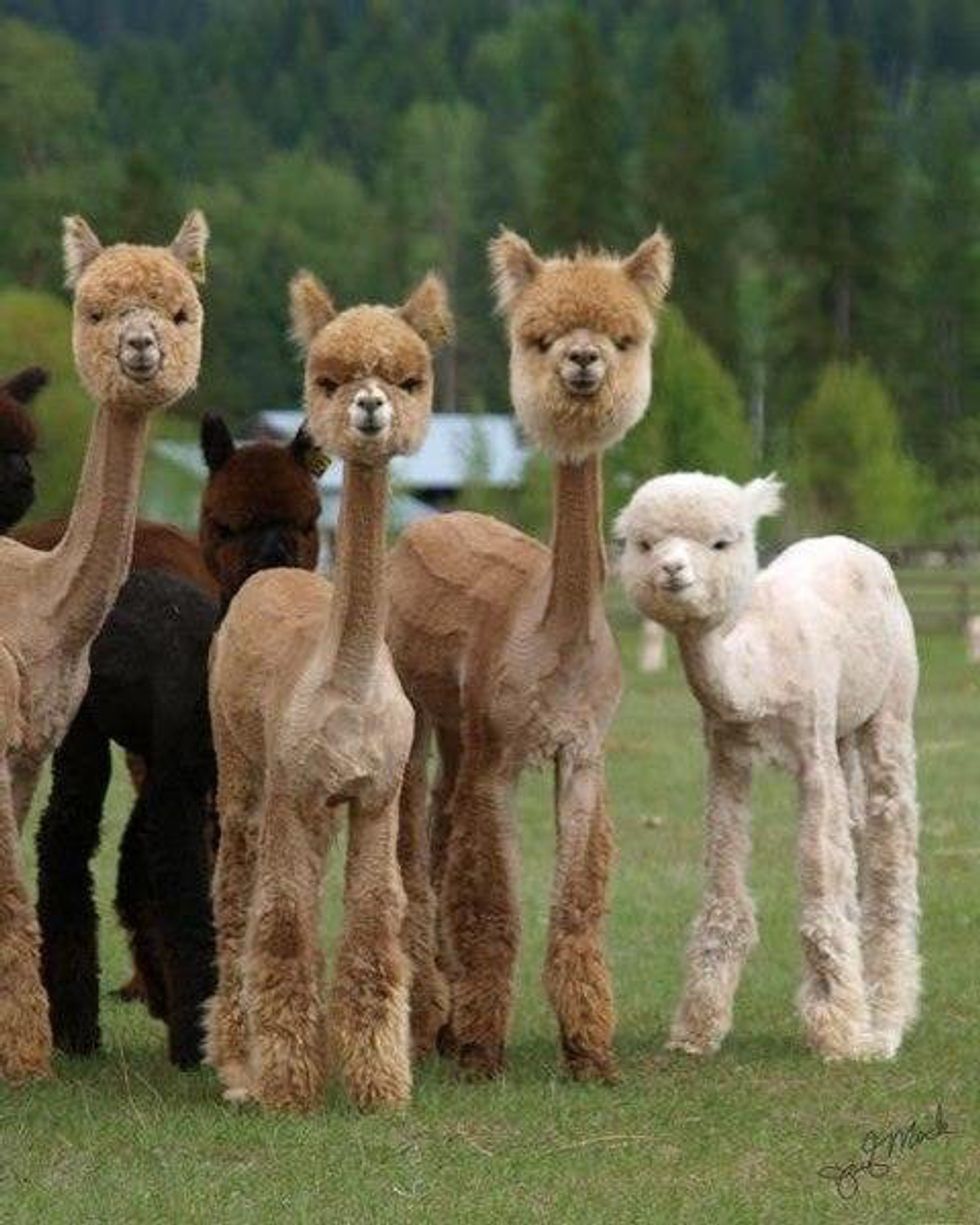 Awkwardly adorable. *sigh*
And when they walk in packs, they are the ultimate squad goals.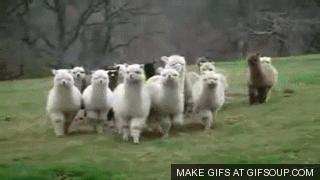 You think it can't get better than this...but it does..........................................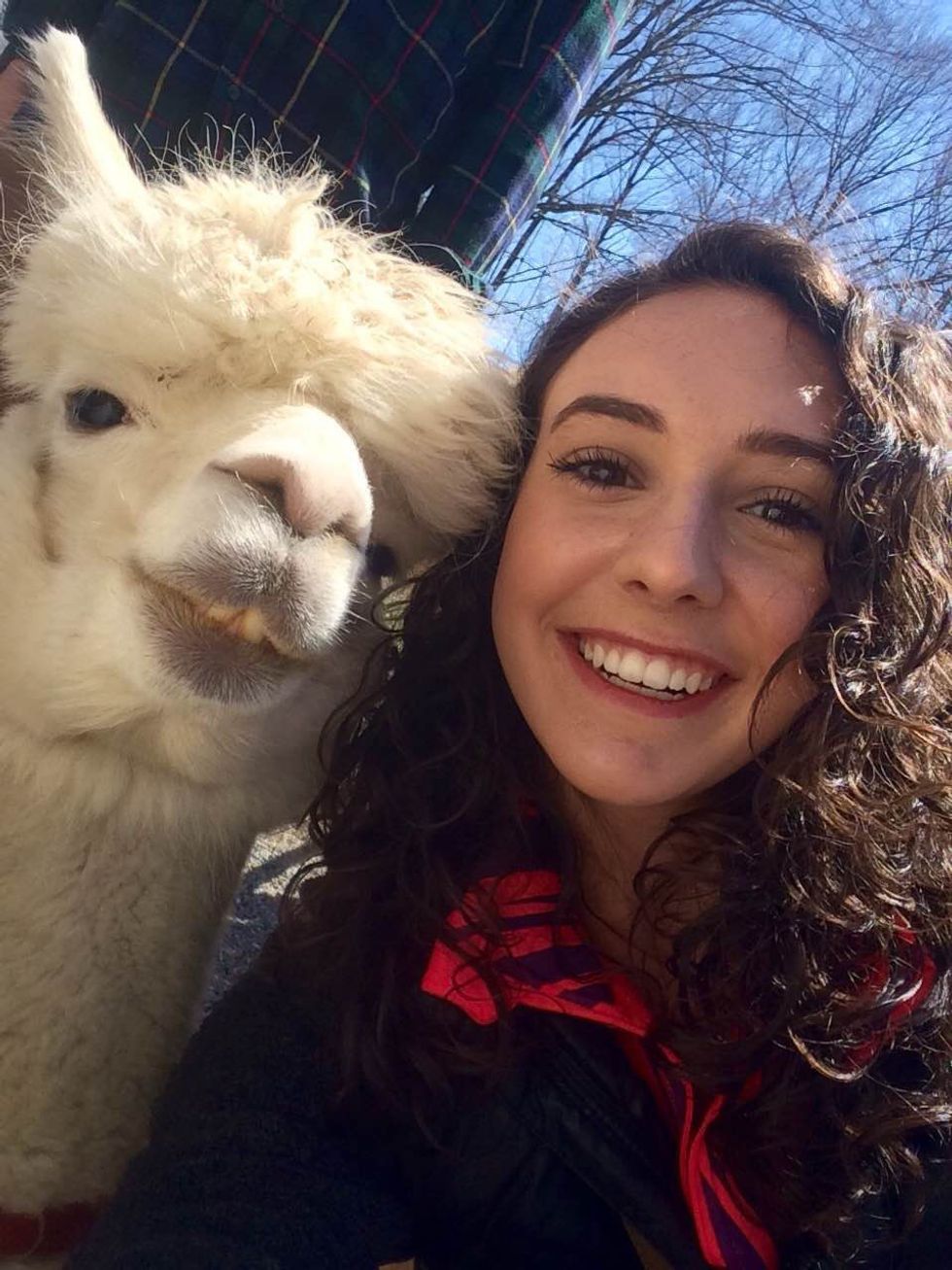 They smile for a selfie.
But not all of them are that photogenic.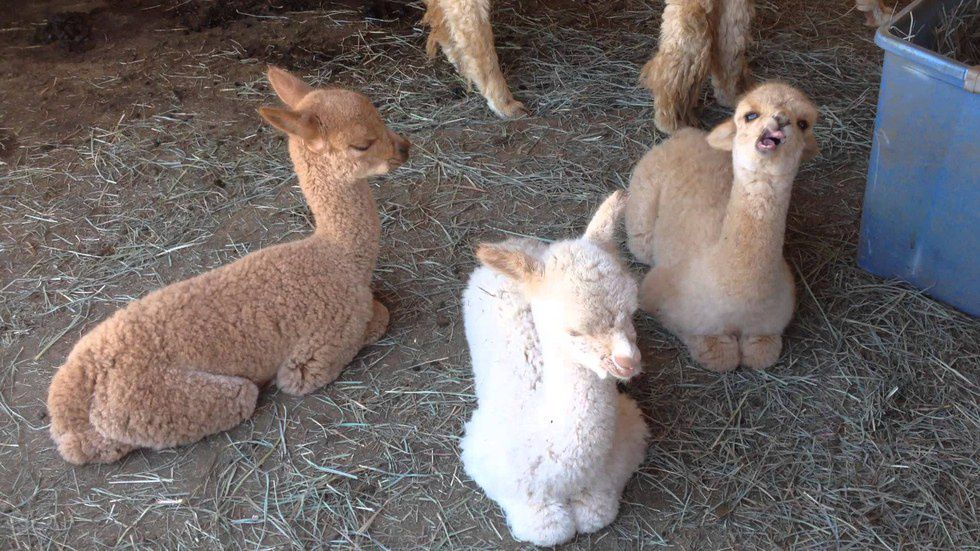 They can even rock human hairstyles.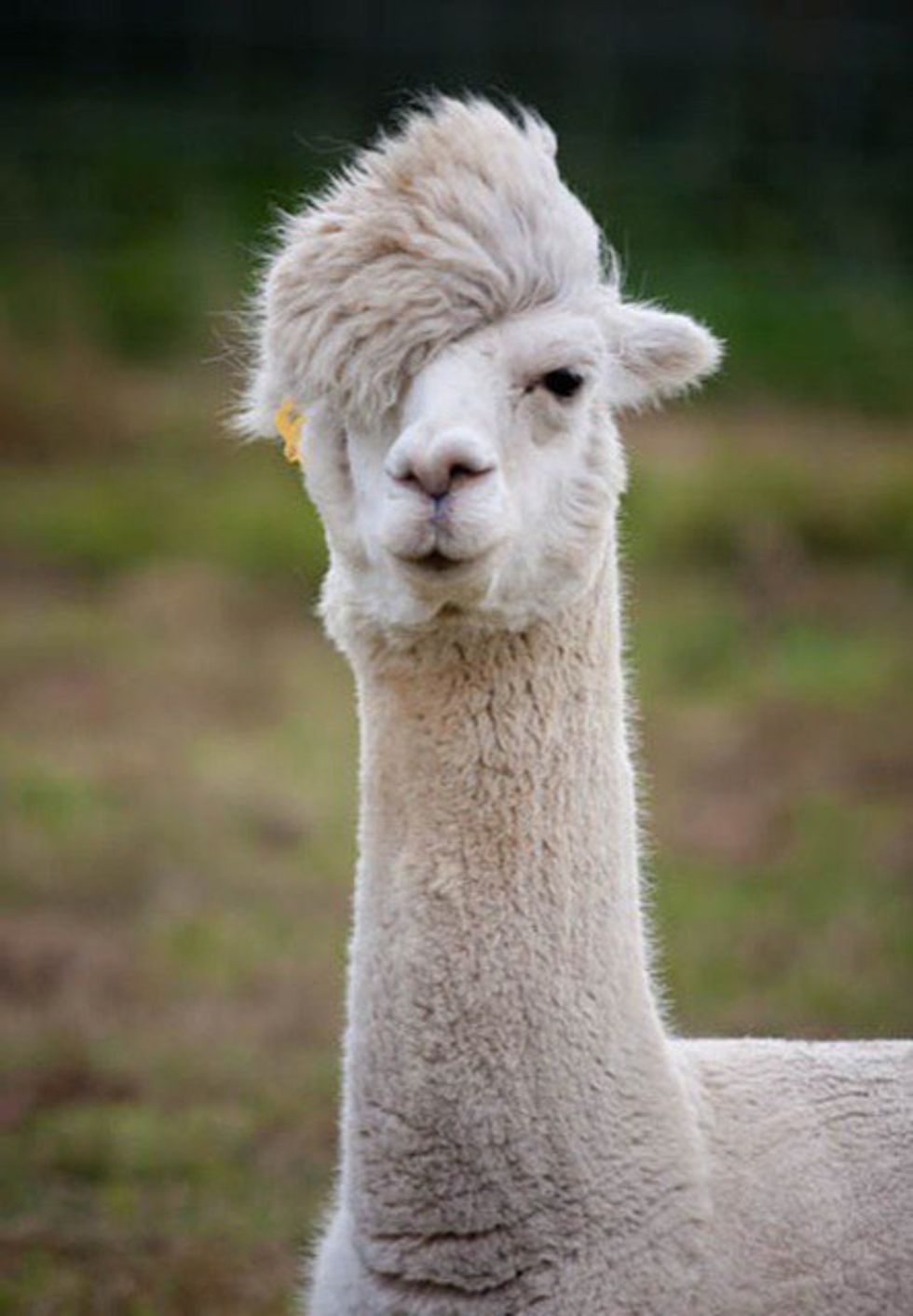 This is an alpaca mid-leap.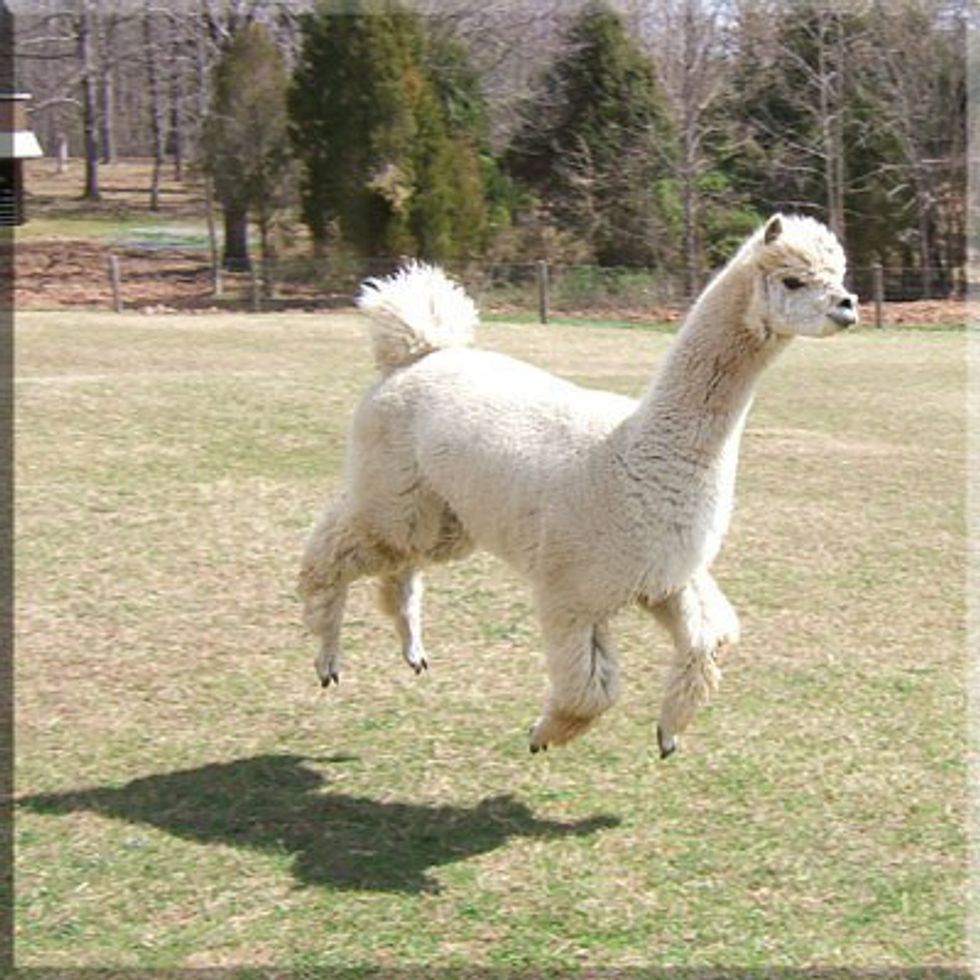 Probably the best police chase ever:
Alpacas don't play the rules and they don't give a damn.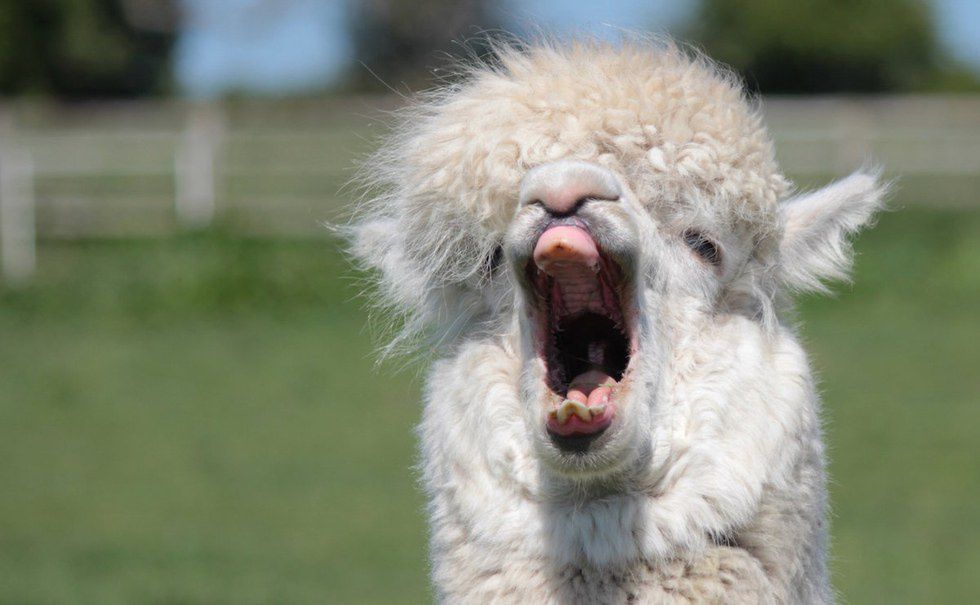 That is an alpaca yawning. Did I mention they don't have teeth on the top?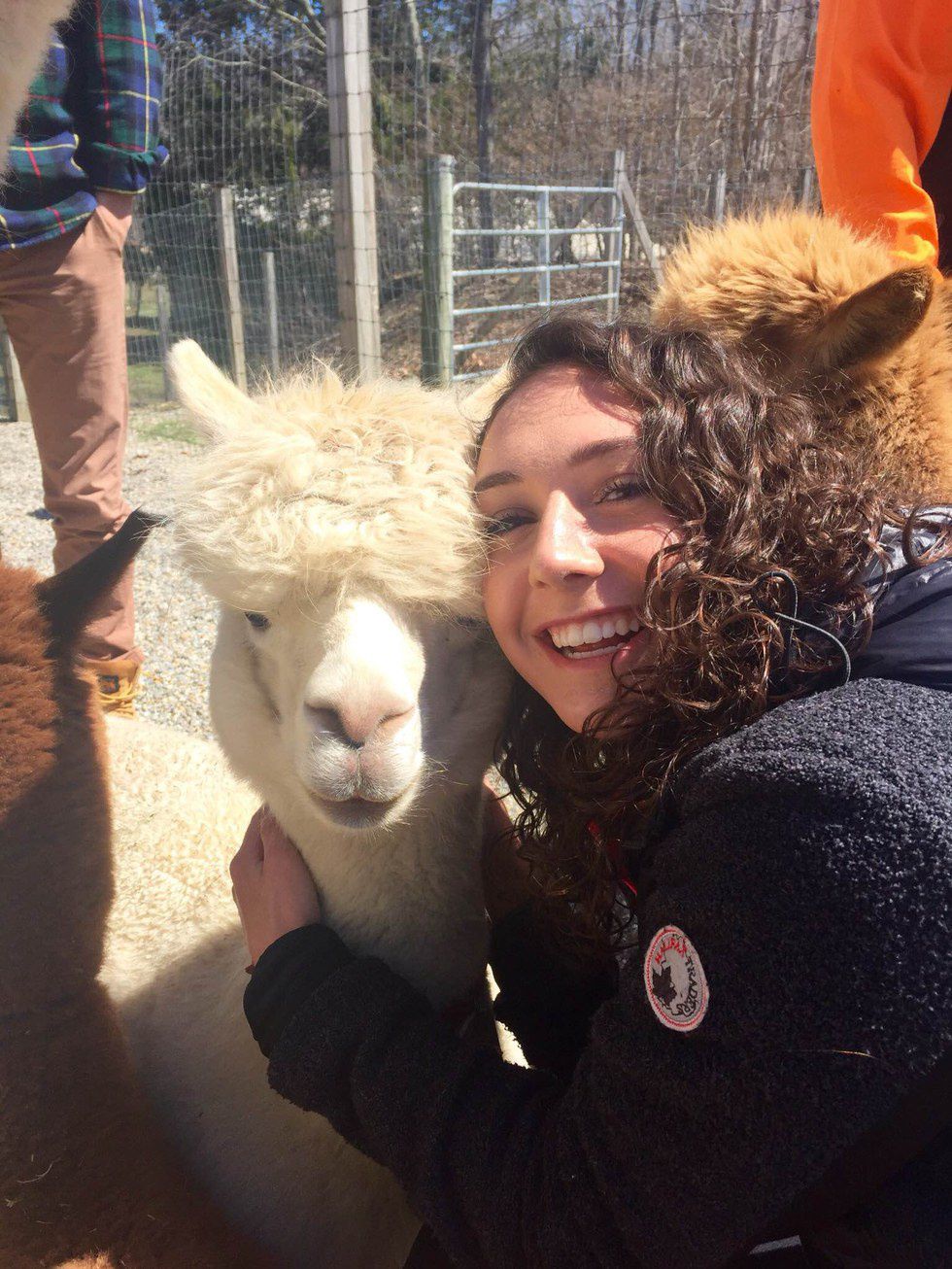 This alpaca accepted me as her child because we have similar hair.