Artist, curator and DJ Allen Moore is heavily involved in community engagement in the Chicagoland area where he inspires a call to activism through art and education. Moore wears many administrative hats in the art world, from co-curator at Comfort Station Logan Square to sound series curator at Experimental Sound Studio, facilitator / staff at ACRE Residency and meta-media mentor / educator at the McGaw YMCA in Evanston. Outside his involvement with these prominent arts organizations, Moore has also taught Foundation Drawing courses at Northern Illinois University and Governors State.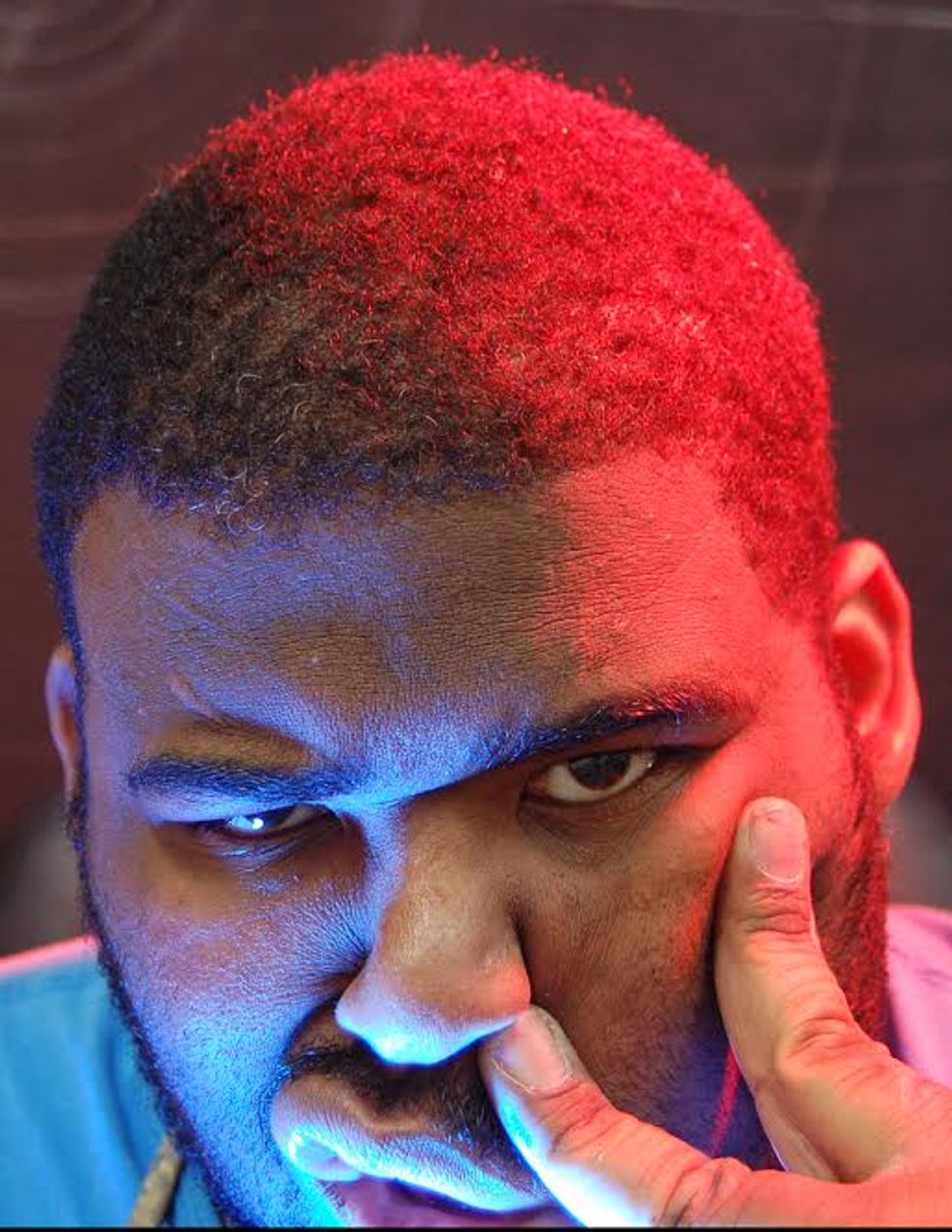 Moore draws inspiration from childhood memories, early trauma and a deep connection to music and family. Implementing a sense of personal history, Moore utilizes an inventive approach to 2D and sculpture - casting graphite records specifically recorded before 1987.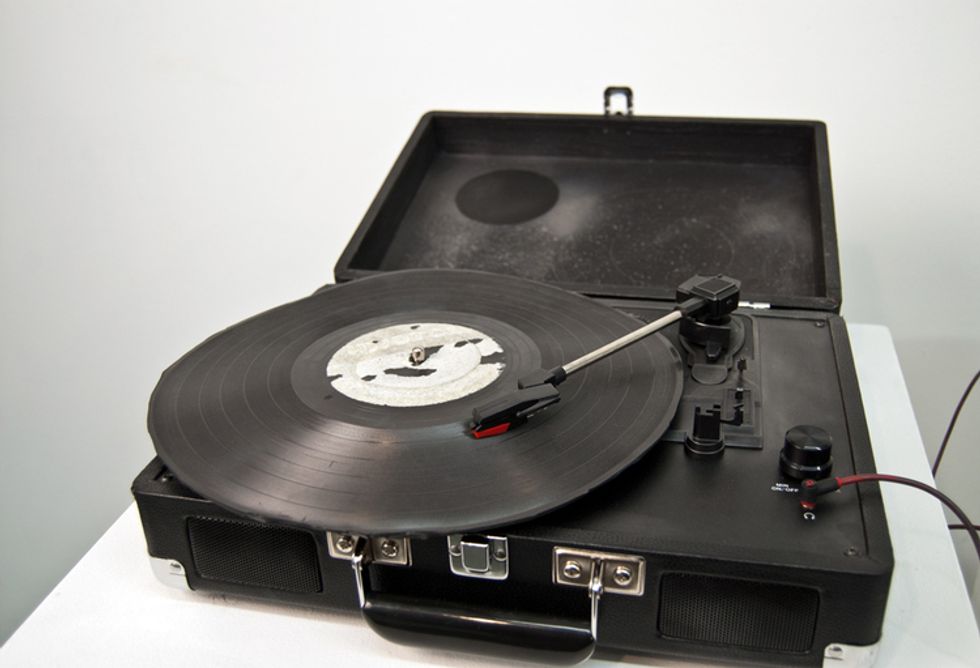 The records are cast from years 1986 and back, what Moore refers to as "proto years", meaning the years before his mother contracted a rare liver disease. Moore describes cherished memories of being five-years-old and listening to records with his mother every Friday in his family home. There was a happiness and a carelessness that was lost following his mothers illness. Music offers the unique opportunity to travel through time mentally. Hearing songs from his past, Moore is able to channel past moments and experiences felt while listening to that music.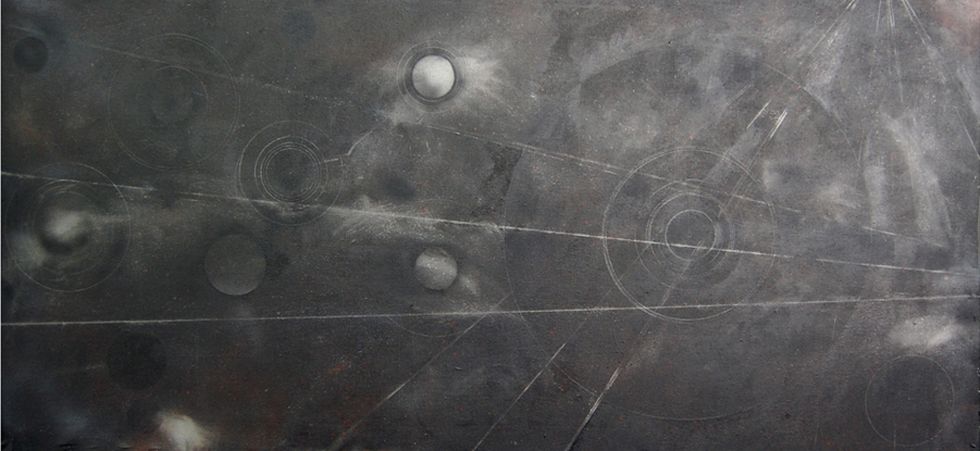 Moore performs his graphite cast records in experimental sound pieces. The result is a series of tracks that hang in the air as inverted ghost-like sounds, Moore likens to the voices of beloved family members who have since past.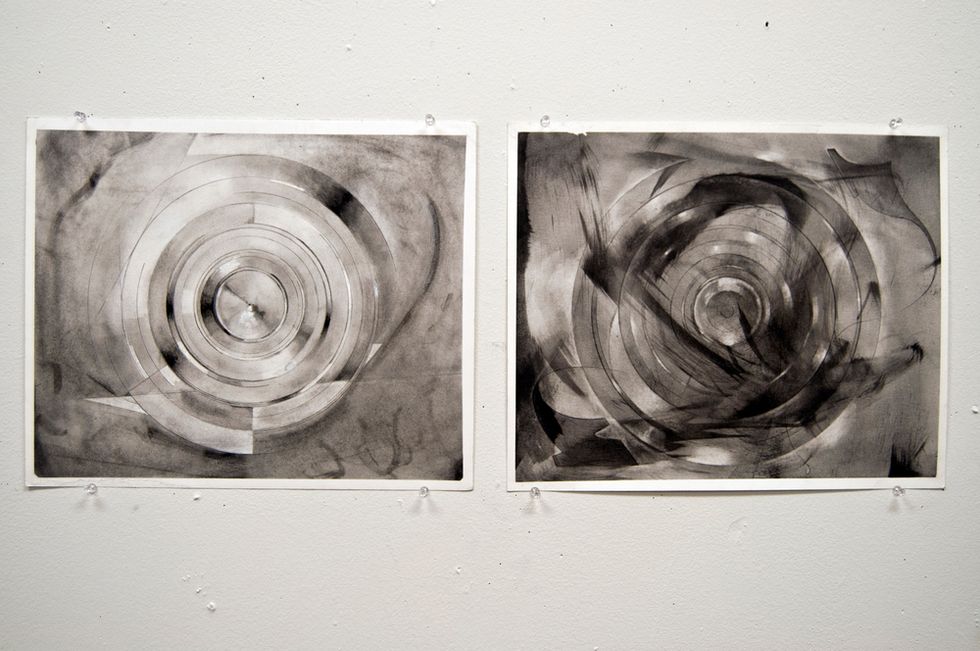 Graphite is a signature element of Moore's 2D and sculptural works. "Being poor, I didn't have access to many materials, so I engineered mainly with paper and pencil." It's often the case that graphite is dismissed in art due to its copious usage in contemporary practice. But being a derivative of carbon, it plays a role in the building blocks of life. Specifically, Carbon which makes up 18 percent of the human body. Moore reflects on the use of graphite as being essential and universal. He uses graphite in both traditional and non-traditional ways, to transcend the material beyond its predictable margin.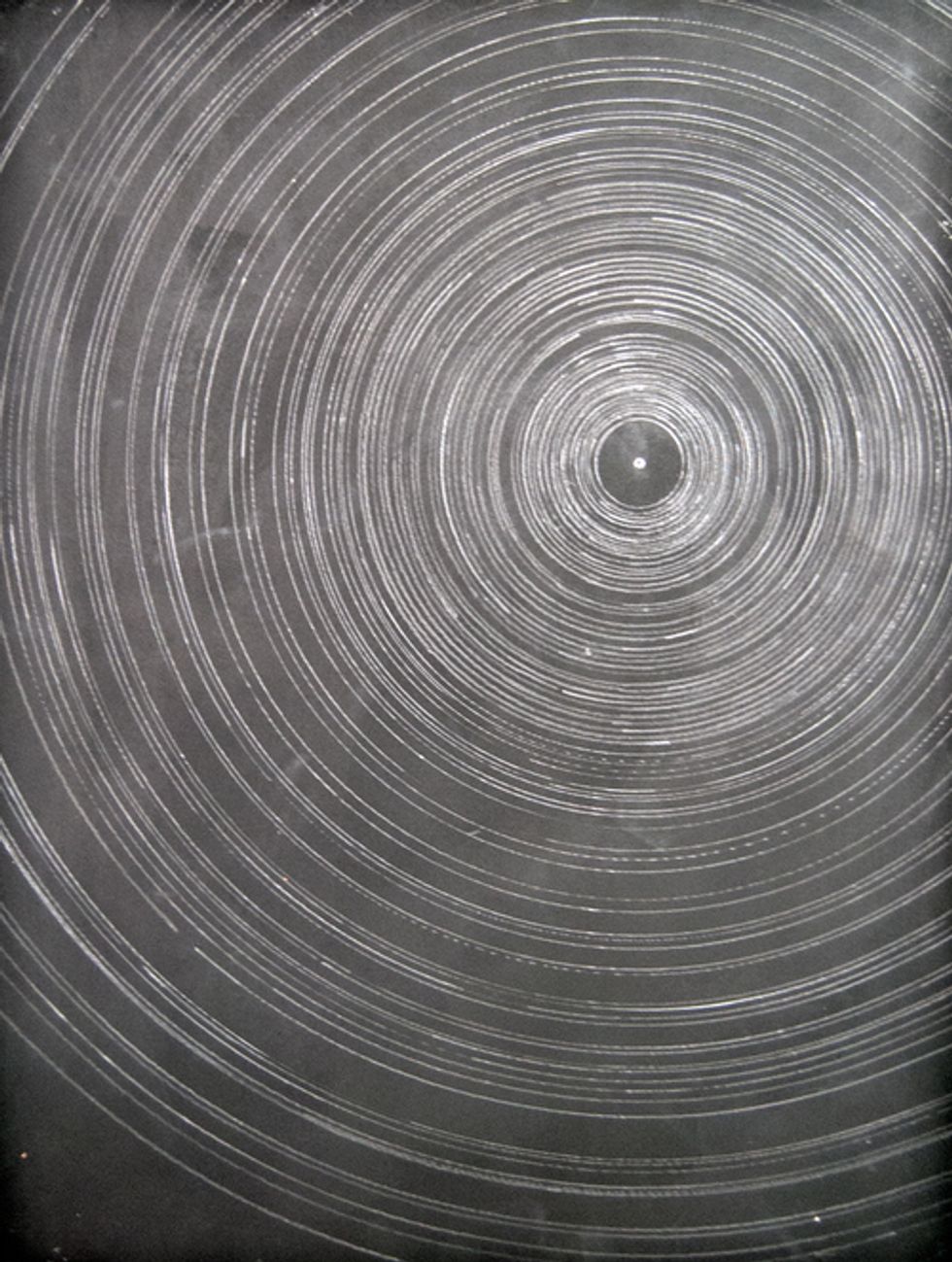 Moore's inventive process in art-making earned him a place as an ACRE artist in residence in 2015. From there he shifted a larger focus on sound design through ACRE's sound department, working in field recording and studio practice. Expanding on a skillset in digital recording, Allen now assists others with sound-based projects, provides workshops and tutorials on equipment, software, and more.
[rebelmouse-proxy-image https://media.rbl.ms/image?u=%2Ffiles%2F2017%2F06%2F18%2F6363334538089395722050172873_636333377734692224-234575374_Screenshot%25202017-06-14%252018.14.07.png&ho=https%3A%2F%2Faz616578.vo.msecnd.net&s=995&h=ee55bf26b3f78275f498261456d12f01def249dd0a848d67b4dea620fa213850&size=980x&c=870797934 crop_info="%7B%22image%22%3A%20%22https%3A//media.rbl.ms/image%3Fu%3D%252Ffiles%252F2017%252F06%252F18%252F6363334538089395722050172873_636333377734692224-234575374_Screenshot%2525202017-06-14%25252018.14.07.png%26ho%3Dhttps%253A%252F%252Faz616578.vo.msecnd.net%26s%3D995%26h%3Dee55bf26b3f78275f498261456d12f01def249dd0a848d67b4dea620fa213850%26size%3D980x%26c%3D870797934%22%7D" expand=1 original_size="1x1"]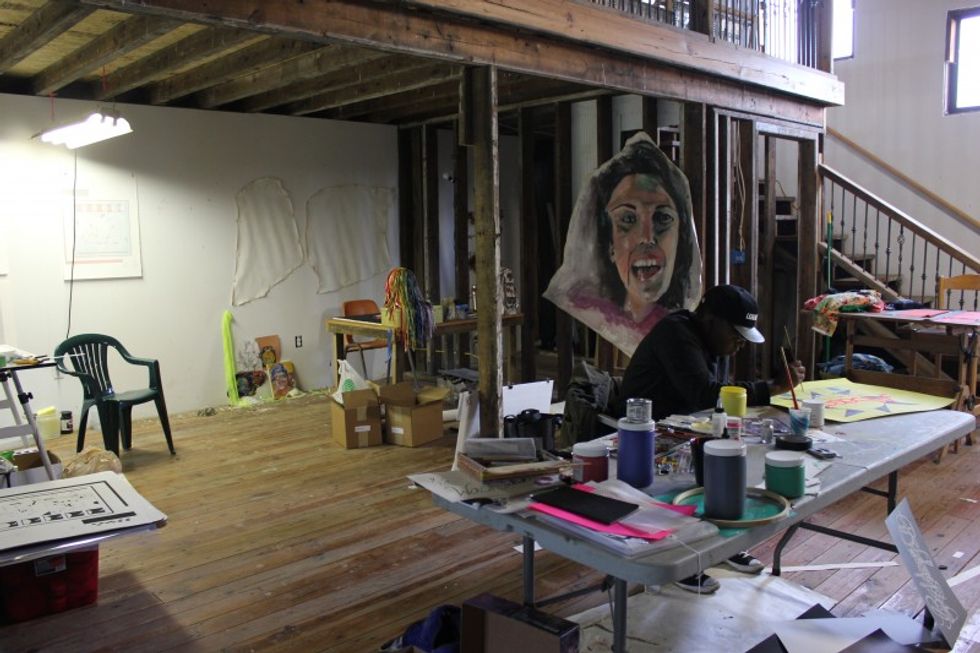 One of the many advantages of working as an artist in residence is the networking opportunities that occur there. The summer residency in Wisconsin lead Moore to collaborations with other mid-west artists and enlightened him to other independent artist-run initiatives in and around the city.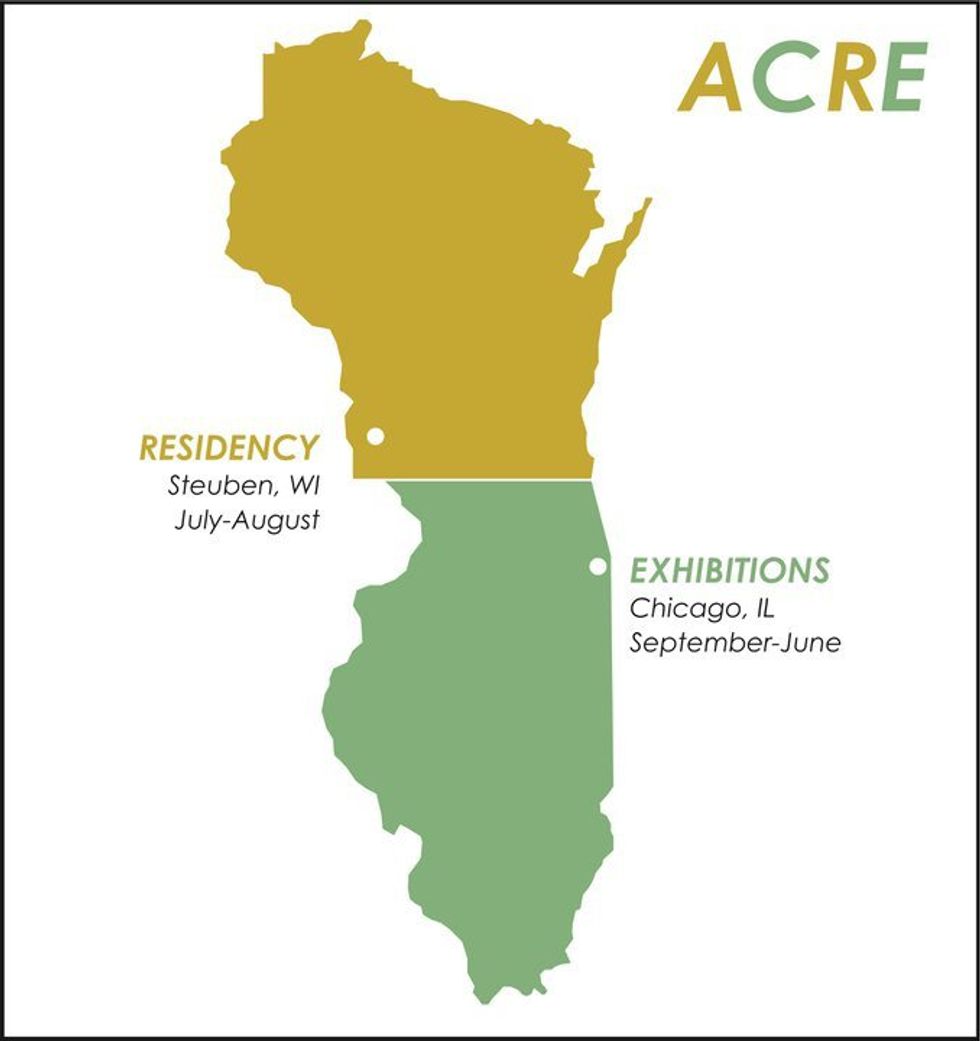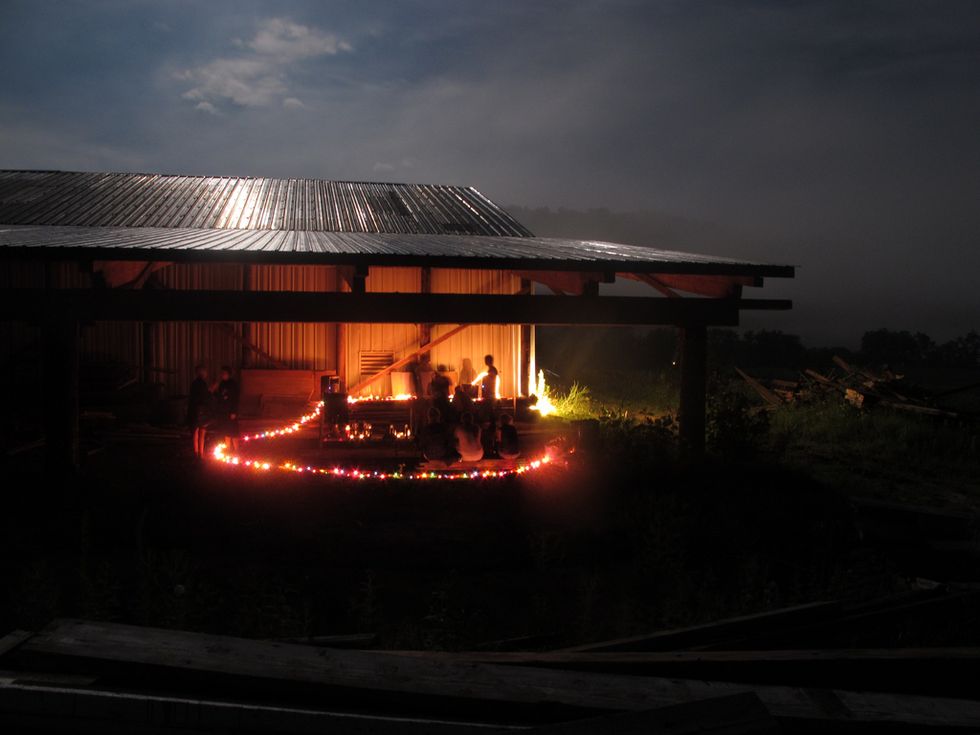 Now, as an ACRE staff member, Moore facilities programing for resident artists and acts as a liaison to visiting artist professionals. As faculty, Moore helps initiate and takes part in ACRE programing, through exhibitions in Chicago, and various art fairs around the city. Gallery programing gives greater exposure to ACRE artists. In addition to the physical space of the gallery, ACRE offers residents access to a user-friendly web space to upload work samples, information, writing or other works onto ACRE's online flatfile. This online representation directs curators and critics to the artist's summer projects and more.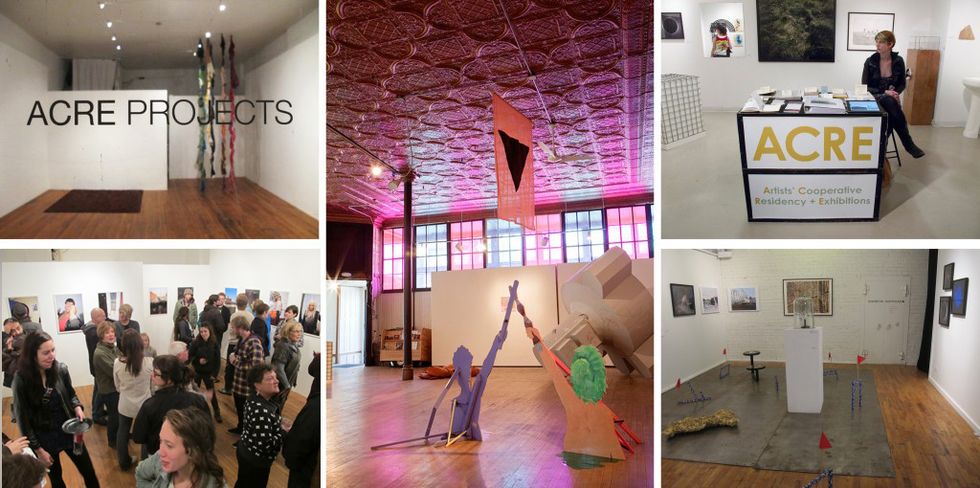 Moore's connections at ACRE helped broaden his knowledge of Chicago artist-run spaces. This started his involvement with Comfort Station Logan Square. At present, Moore is part of a team where each week a different artist group curates workshops within the station with one common goal: creating a good, safe, positive space for art-making.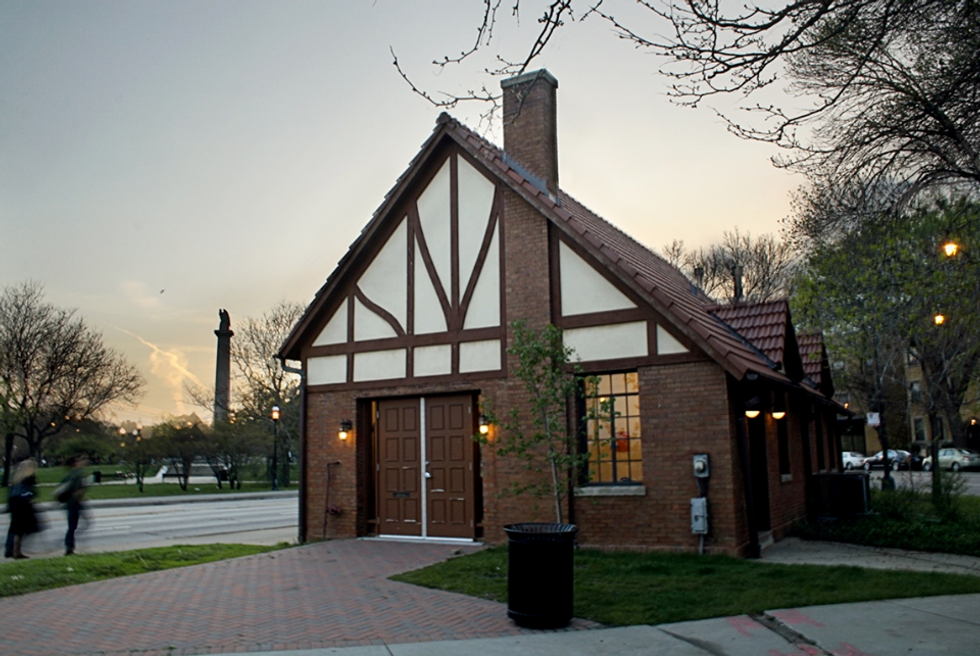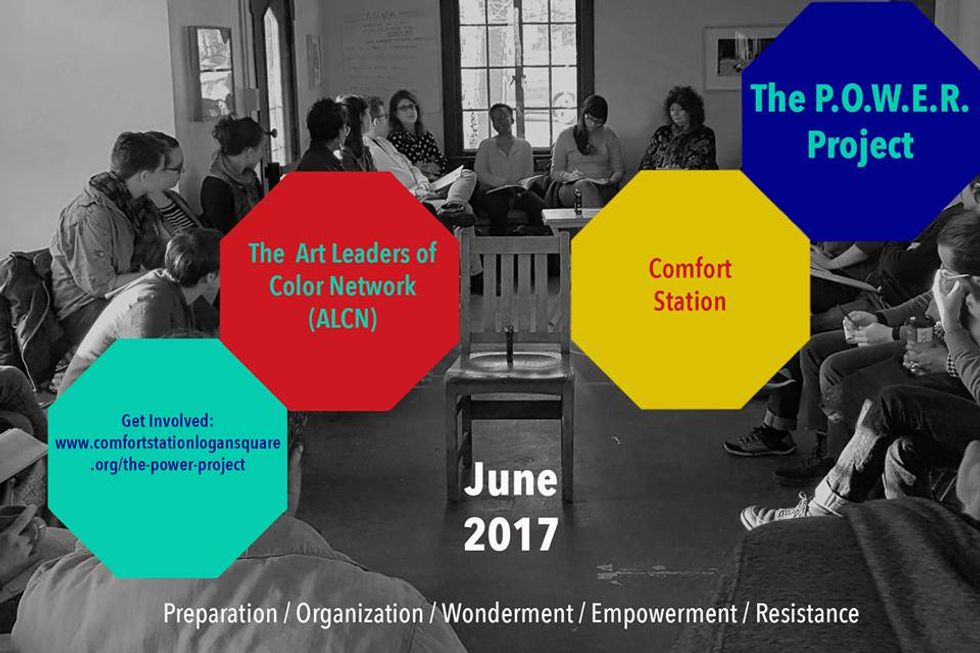 Moore is affiliated with both the Comfort Station and the Art Leaders of Color Network (ALCN), who joined forces to present the P.O.W.E.R. Project. The project has been active since January 2017 and runs through the end of the month. The Comfort Station is transformed during these months to an 'empowerment hub' with a series of lectures, discussions, happenings, self-care exercises, and much more led by artists and members of the community. "The hope is that through series of engagements, people will be able to not only to lead their own actions but inspire others to take a stand against injustice and intolerance. The only way we can make it through these uncertain times is to do it together." (In reference to the current administration and overall political climate in the United States).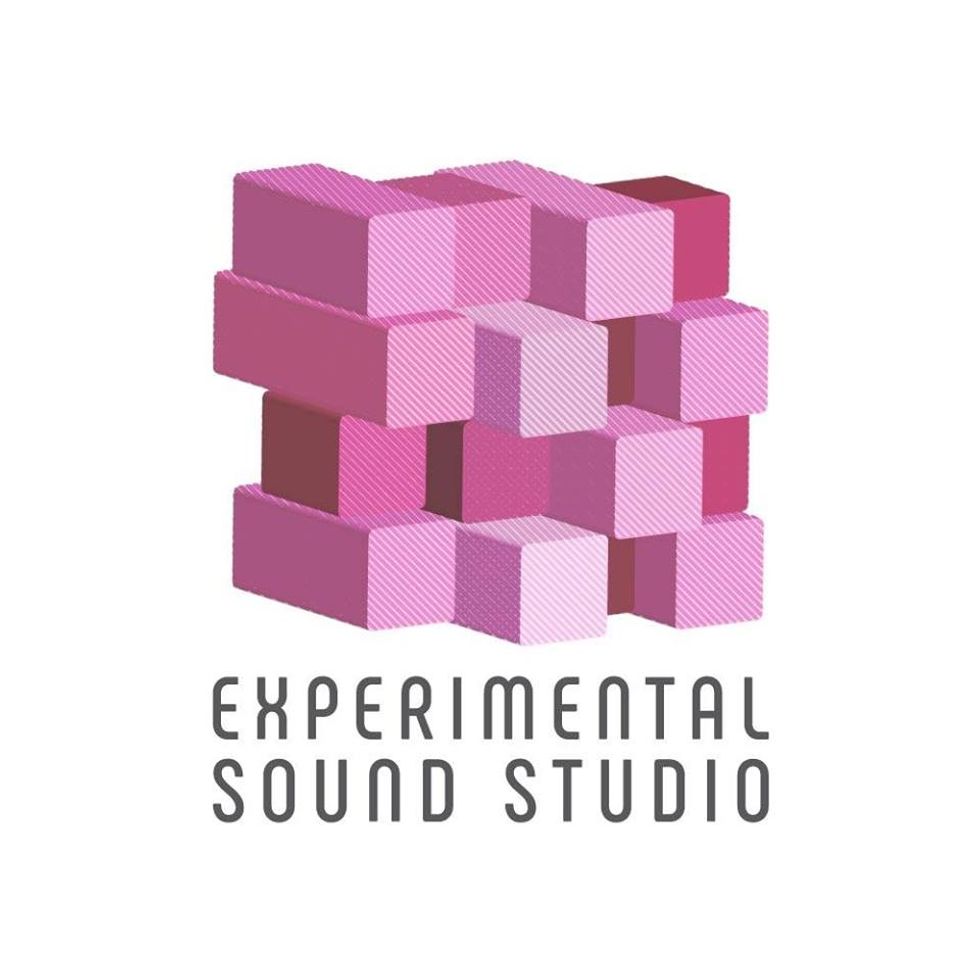 Moore extends his knowledge of sound design and experimentation to the non-profit, Experimental Sound Studio, an artist-run organization focused on sound in all its exploratory cultural manifestations. ESS is dedicated to supporting an eclectic, multidisciplinary model for the sonic arts, where Moore curates with other team members to facilitate in helping the work of artists at every stage of their careers and to reaching ever-widening audiences.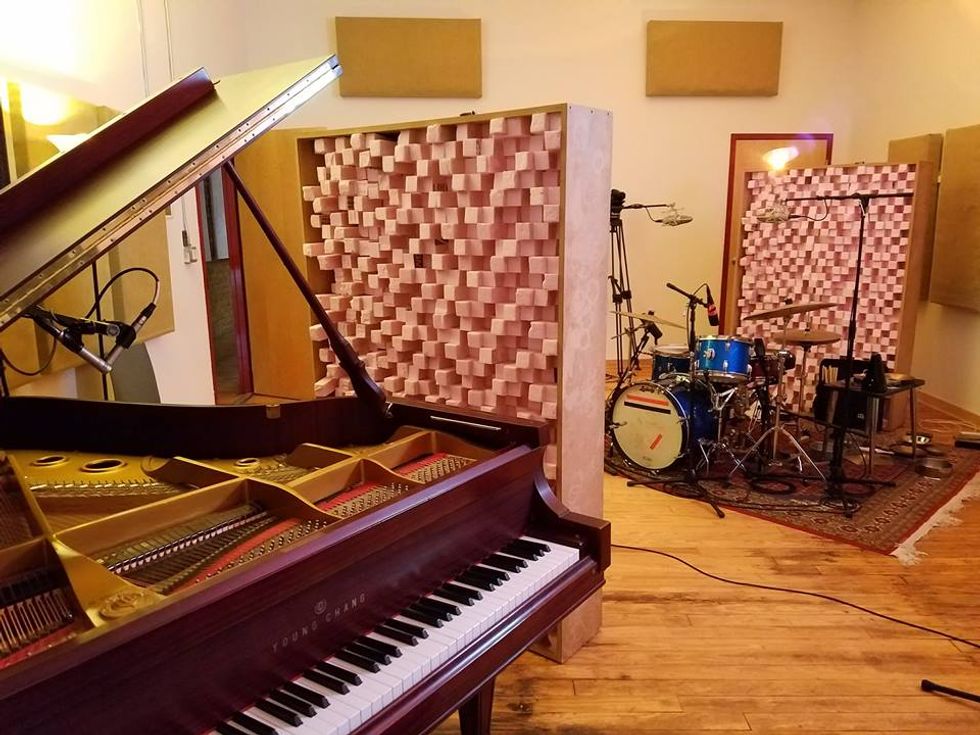 What draws Moore to these spaces is the unique independence they offer. "Independent means no limitations; you don't need the paintings on the walls to sell as a means to keep the doors from being closed." It's different in that way from commercial spaces. It's less exclusionary. These non-profits help democratize opportunity, which is an important focus for Moore. "What do commercial spaces do for the community?" Moore argues. These innovative organizations bring people together to share in thoughts and activism.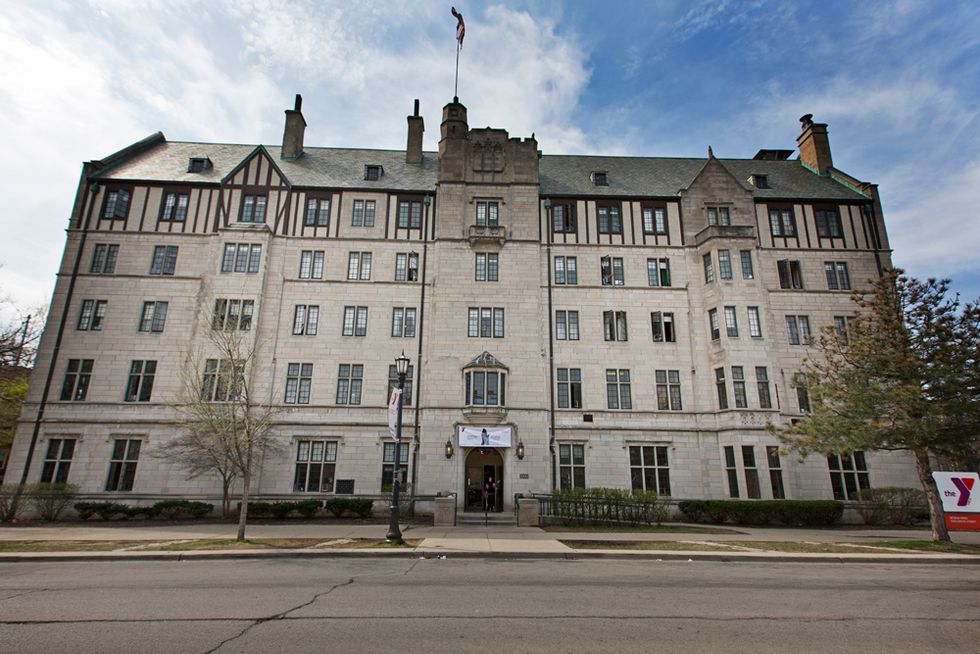 With each of Moore's creative endeavors he brings what can only be described as sage wisdom. Working with children 6th - 8th grade at McGraw YMCA, Moore inspires the youth to create and engage, offering affirmation and advocacy as well as knowledge. The Meta Media program is a fun, engaging youth space that fosters creative opportunities and connected learning. Youth makers at the YMCA choose how they participate in Meta Media, mostly engaging in do-it-yourself projects, and immersing themselves in projects based in science, technology, engineering, arts and math (STEAM). Moore looks at this program as a way to offer some of the skills and encouragement that he wasn't afforded in his own youth. Giving back to the community gives many young, poor children a sense of purpose that keeps them invested in themselves and offers a more promising future. These projects build community and character in the lives of young creatives.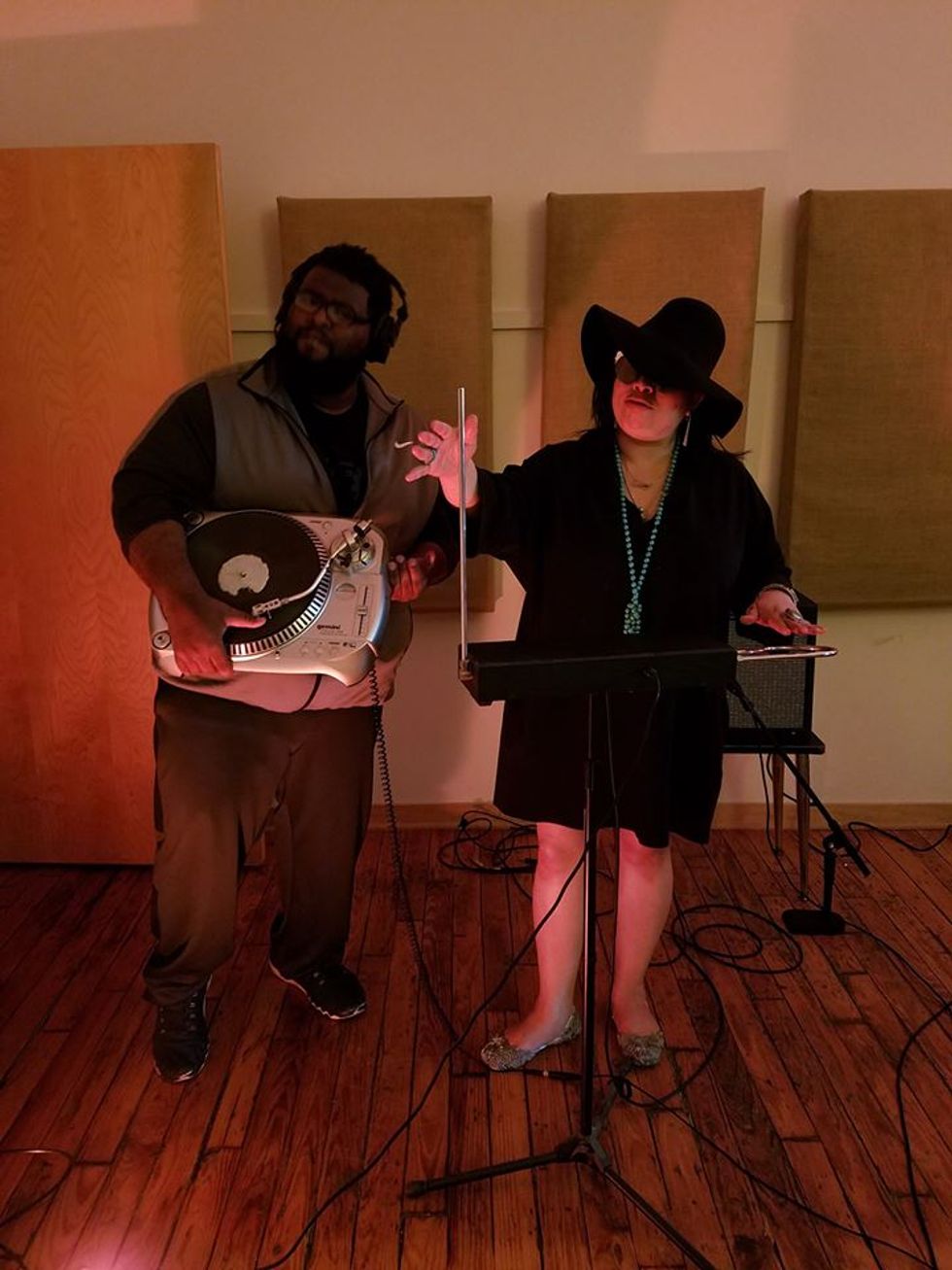 Allen moore has exhibited across Chicago and the greater mid-west, including exhibitions at Heaven Gallery, Chicago; Compound Yellow, Orland Park; Experimental Sound Studio, Chicago; Beauty Breaks, Session 6, Chicago; Governors State University; Roots & Culture Gallery, Chicago; Zhou B Art Center, Chicago; Museum of Science and Industry, Chicago; Northern Illinois University President's Home, DeKalb; The Ballroom, DeKalb; Suburban Kitchen, Evanston; Lucana Artists Lofts, Chicago; Phoenix Gallery, Chicago; The Robert F. DeCaprio Art Gallery, Palos Hills; Chicago State University; Neptune North, DeKalb; Gallery 215, DeKalb; Union Street Gallery, Chicago Heights; The GSU Visual Arts Gallery, University Park; Moraine Valley Community College, Palos Hills and more. His curatorial projects include GATHER, The P.O.W.E.R. Project, In(Finite),"Visible" for Austin Special and juried the exhibition Coffee Cart Nouveau at NIU. Moore holds an MFA from Northern Illinois University, an MA from Governors State and a BA from Chicago State. His work has been featured in publications including Sixty Inches From the Center, Movement Matters, Bad at Sports Contemporary Art Talk and featured in the Netflix Original Series "Easy" (Season 1 and 2).
Allen Moore is an ambitious contemporary artist and educator who wants to share the creative bug with everyone.
To follow Allen more closely
- Visit His Website
- Listen on SoundCloud
- "Follow" on Instagram