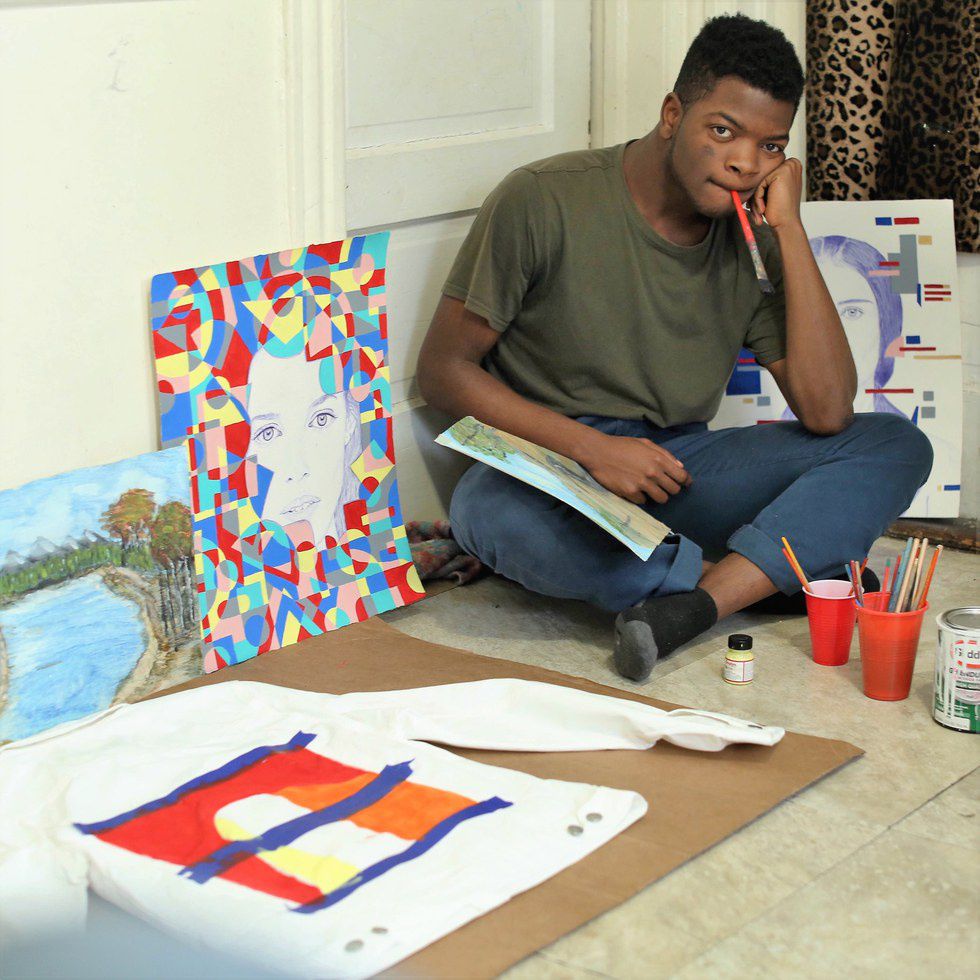 "I can't even believe I'm alive right now."

Taofeek Abijako, an 18-year-old soccer player and entrepreneur from Albany, NY, tells me as he sits next to me on a bar-stool at the Daily Grind Coffee Shop dressed head to toe in clothing from his design company, "HEAD OF STATE."
While most 18-year-olds are planning their schedules or packing their bags for school, Abijako is taking a gap year to negotiate business deals with high end international retailers.
Founded in 2016, "HEAD OF STATE" features a combination of printed t-shirts manufactured in Pennsylvania, and threads Abijako hand-paints himself.
The concept behind the unisex design company was inspired by the song "Coffin for Head of State," by Nigerian Afrobeat singer, Fela Kuti, which touches on the corruption of the church and government in Nigeria -- Abijako's home for his first 11 years of life.
"There's a lot of issues going on lately with politics especially back in Nigeria," Abijako told me. "Fela, who's one of the biggest inspirations behind this... his song was focused on exposing corruption, calling out the government and all the messed up stuff that's going on back home, and I relate to that in so many ways."
During his senior year of high school, Abijako left the soccer field to begin painting designs on converse sneakers and uploading pictures of the finished products on Instagram.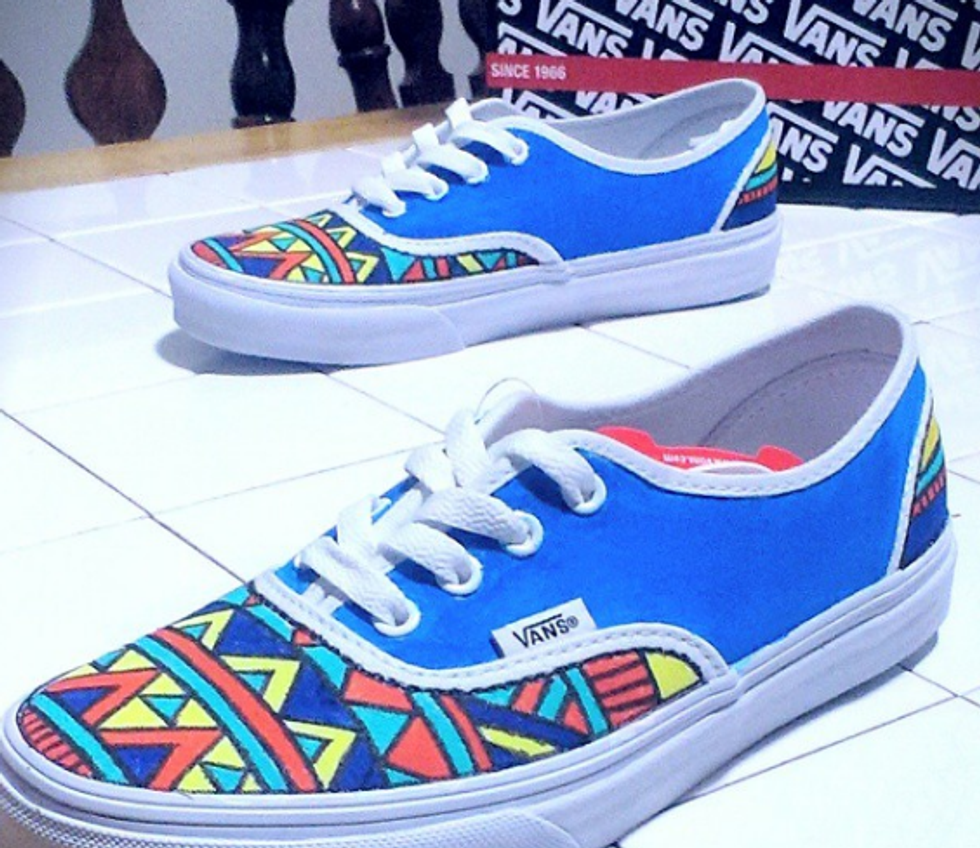 "The art was really his passion," David Weiss, the varsity soccer coach at Albany High, Abijako's Alma Matter, told me, "Soccer was his hobby and art was his passion, and I just think it's wonderful at his age to find out what his passion is."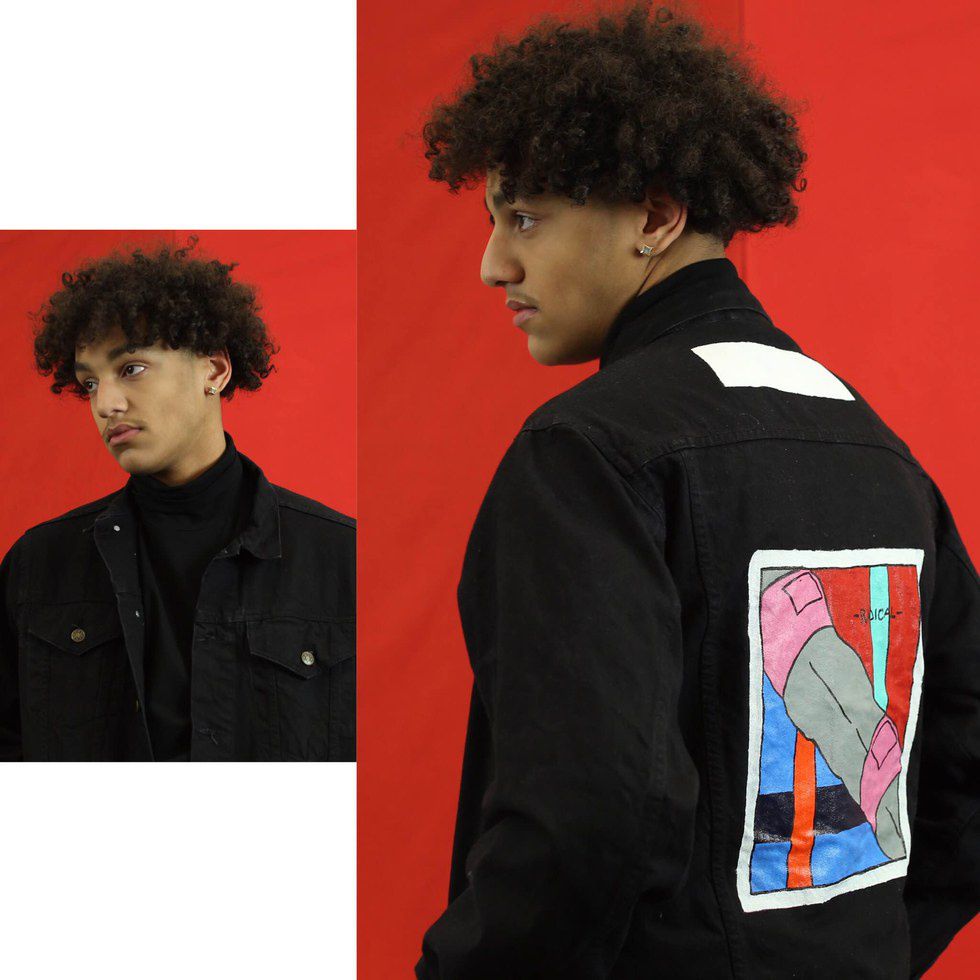 After receiving many Instagram messages of individuals requesting customized sneakers with his designs, Abijako reached out to his fellow Albany High graduate, a film major at SUNY Albany, and crew member of "As You Are," which premiered at the 2016 Sundance film festival, Aden Suchak, and began developing his brand, http://www.headofstateny.com.
Major streetwear blogs, like Hypebeast, and celebrities and the like began taking notice.
Amandla Stenberg, or "Rue" from the Hunger Games franchise, who was on the set of "As You Are" with Suchak and Abijako, can be seen rocking HEAD OF STATE shoes.

What began as painting geographic designs on converse and vans , ended in a discussion, only seven months after his initial post, between Abijako and a major Japanese retailer: United Arrows.

"In 10 years I expect Taofeek will be one of the most popular and sought after designers in the world, let alone the country," Suchak told me, "I think he has the talent and certainly the motivation to get there."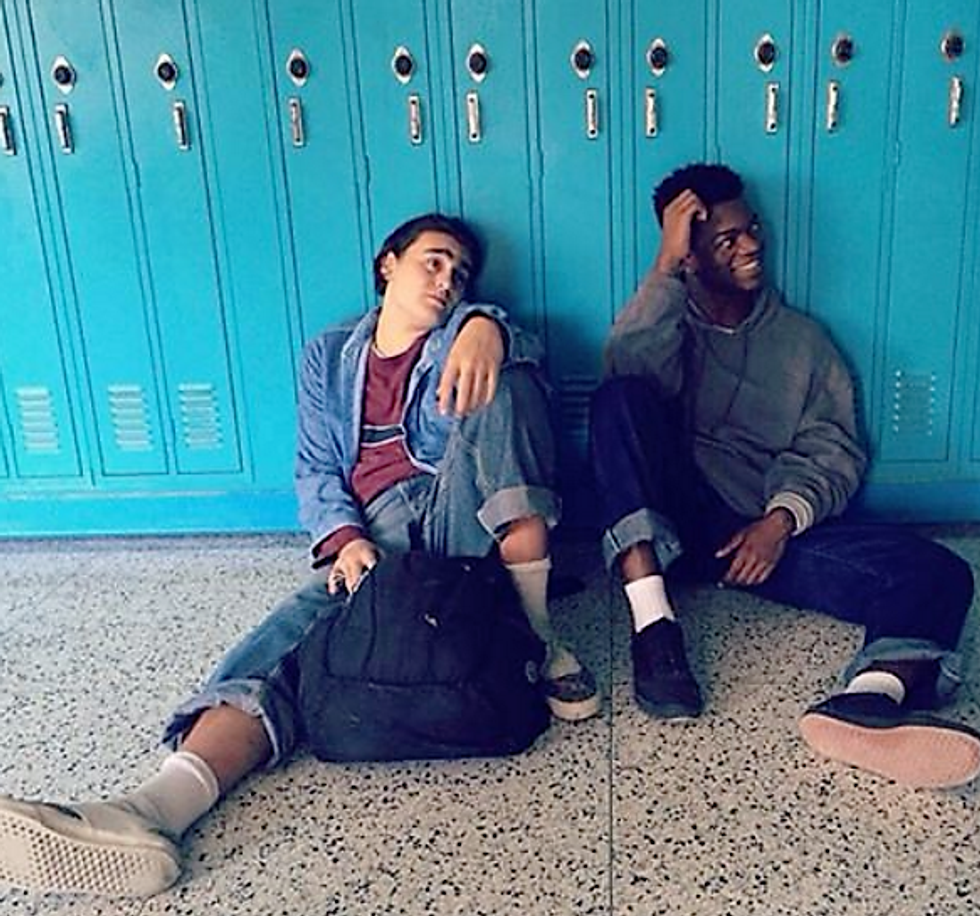 Suchak (left) and Abijako (right) posing for Abijako's Instagram back in October


The collection, described by Abijako as a "social commentary," utilizes simple colors and fits paired with hand-painted acrylic designs to produce sophisticated streetwear which could be described as a "crossover between the brand Supreme and the artwork of Bruce Gray."

Pat O'Connell, one of his teachers and mentors at Albany High says that upon a first impression he realized, "he knows what he wants to do and what he has to do to get there, which is very difficult for kids this age."
"I want to focus on saying stuff without using words," notes Abijako, and with his first major business deal since the birth of "HEAD OF STATE" being with United Arrows in Japan, he seems to be saying quite a lot.
All images courtesy of Taofeek Abijako