On June 10th, American Eagle's women's clothing and lingerie sub-brand Aerie released a new line of models. These models range in shapes, sizes, and colors but also include women with disabilities paving the way for the clothing industry.
On Aerie's webpage, women with diabetes, crutches, down syndrome, J-pouches, and stretch marks, are showing the reality of clothing and lingerie and it's already making a big impact. For the first time for a lot of women, they are seeing models that are realistic and relatable for them.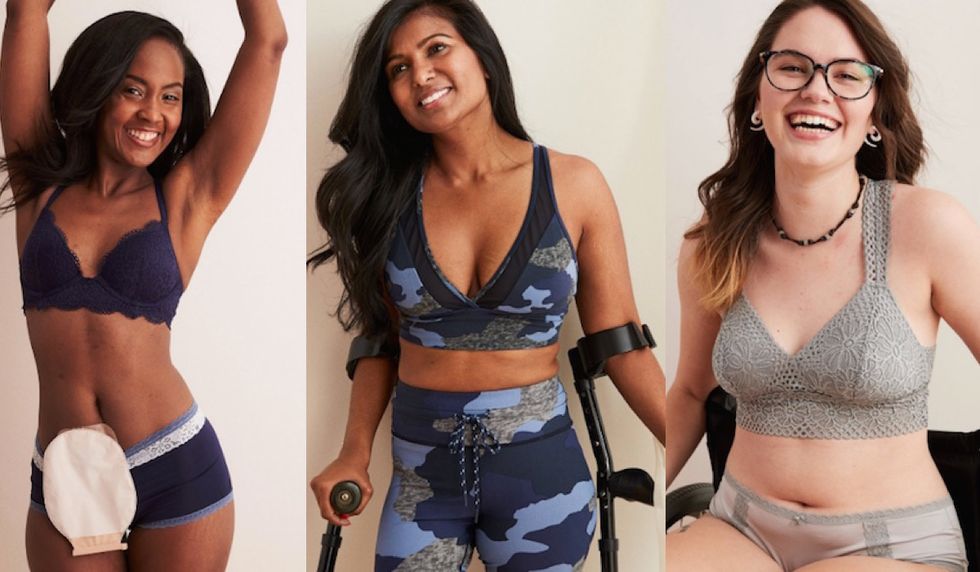 Aerie models with a J-pouch, crutches, and a wheelchairhttp://www.themarysue.com/aerie-real-campaign-representation/
While lingerie store Victoria's Secret has their token "angels" as models, the reality is that many women do not fit the frame that they see in print ads or commercials and may feel that they are not accepted or do not belong in the company's clothing.
Leaving out the diversity in Aerie's models for a moment, a recent study has shown that the average woman is a clothing size 16. As for the models, the Trade Show Models Agency says that 96% of female models weight between 75 and 150 pounds. This gap can be detrimental leaving the media to typically only represent thinner models, ignoring average sized women and their body types altogether.
In November of 2014, brand Calvin Klein failed at their half-hearted attempt to include a "plus-sized" model into their model line by introducing size 10, Myla Dalbesio.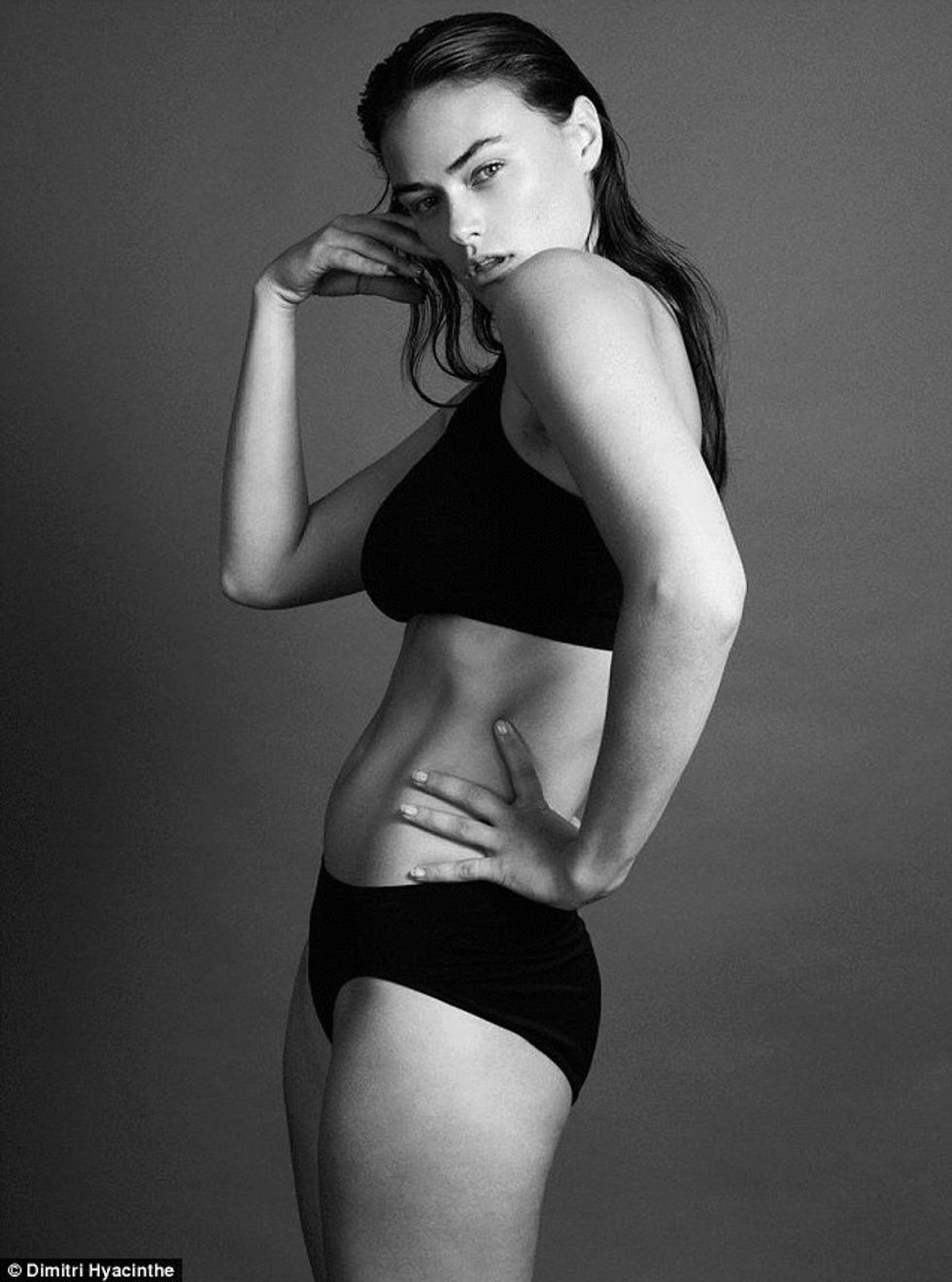 "Plus-Sized" Calvin Klein model Myla DalbesioDimitri Hyacinthe
Dalbesio went on to discuss the difficulties with being what she referred to as an "in-between" size but full-bodied women everywhere were still understandably upset. Many felt that while it was wonderful that Dalbesio was the first size 10 woman modeling for Calvin Klein, the use of the word plus-sized was misleading and upsetting for many who were actively craving representation in media.
Other clothing lines such as Torrid and Lane Bryant work to offer fashion and confidence to plus-size women but Aerie is the first in its kind to mix models of color, models with disabilities, and full-figured women, covering all aspects of the modeling spectrum.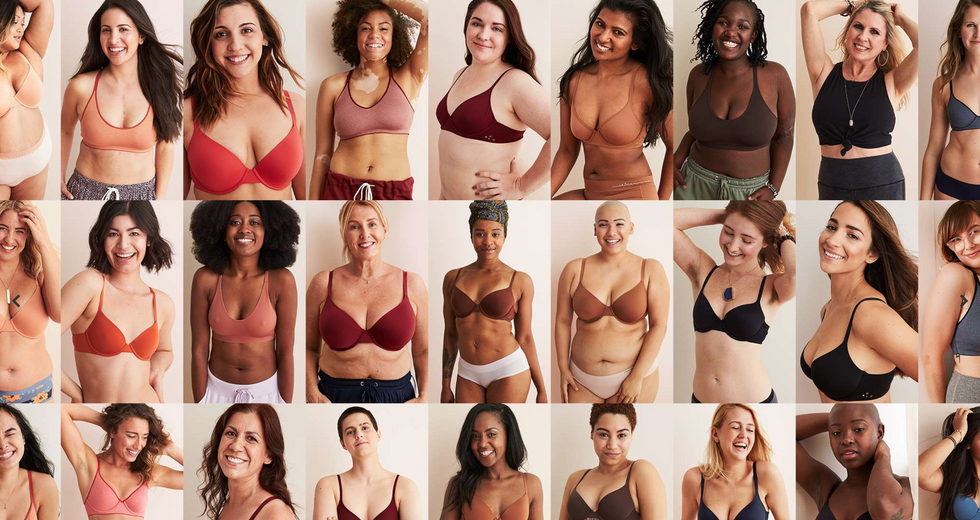 Models in Aerie's #aeriereal campaignhttp://www.aerie.com
Aerie also does not retouch their models allowing women to understand that imperfections are not synonymous with unbeautiful. Women who see Aerie's ads can always feel that they belong in their clothes no matter their appearance and that they should feel confident in their bodies regardless of anything that can be deemed imperfect.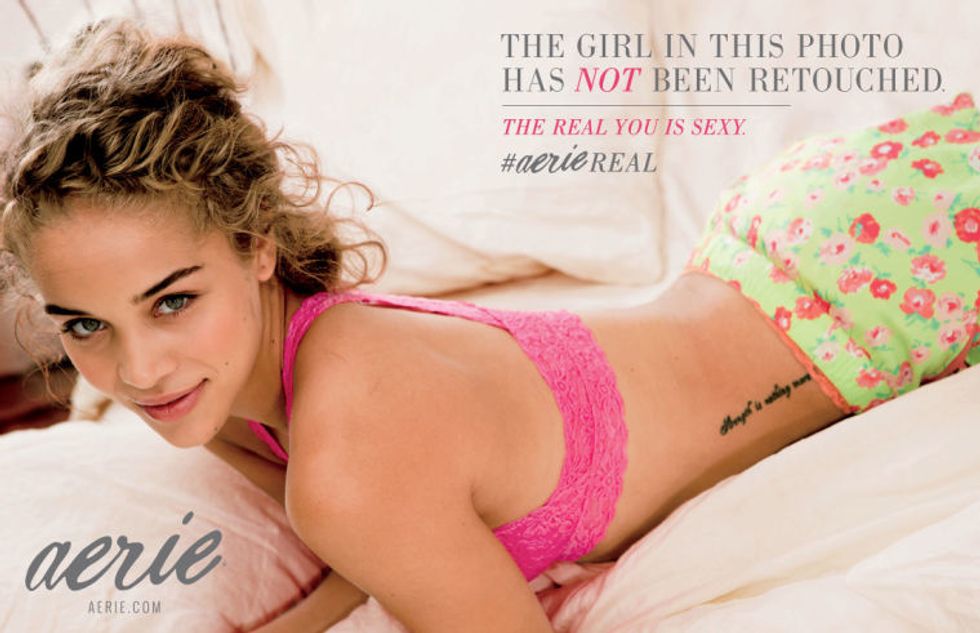 A non-retouched aerie modelhttp://www.5wpr.com/new/aerie-ad-campaign/

In summary, Aerie's movement has allowed women ranging in body types and skin tones to feel loved, appreciated, and beautiful. Many women who have never shopped at Aerie are now considering the store simply because they feel that they belong as everyone should. So thank you Aerie and thank you for keeping it #AerieREAL.