As the realities of the fall semester begin to set in, it's easy to focus on the exams, the pressure, and the stress of it all. While looking to friends and family for advice can always be comforting, I have found that looking to Him for advice can give me peace in the hardest times.
1 Timothy 4:12 (NIV)
Don't let anyone look down on you because you are young, but set an example for the believers in speech, in conduct, in love, in faith and in purity.
This verse has been one of my favorites for years and it is truly something I try to live by. College can be a tough time to stick to your values but if you live out this verse in your life not only will you be living a life without regret, you'll be shining a light into the lives of those around you.
Jeremiah 29:11 (NIV)
"For I know the plans I have for you," declares the Lord, "plans to prosper you and not to harm you, plans to give you hope and a future."
Mmm, reading this passage just gives me such peace in my times of doubt.
Ephesians 5:15-16 (NIV)
Be very careful, then, how you live—not as unwise but as wise, making the most of every opportunity, because the days are evil.
Who knew that the Bible warned us about procrastination? This is definitely one I should take to heart!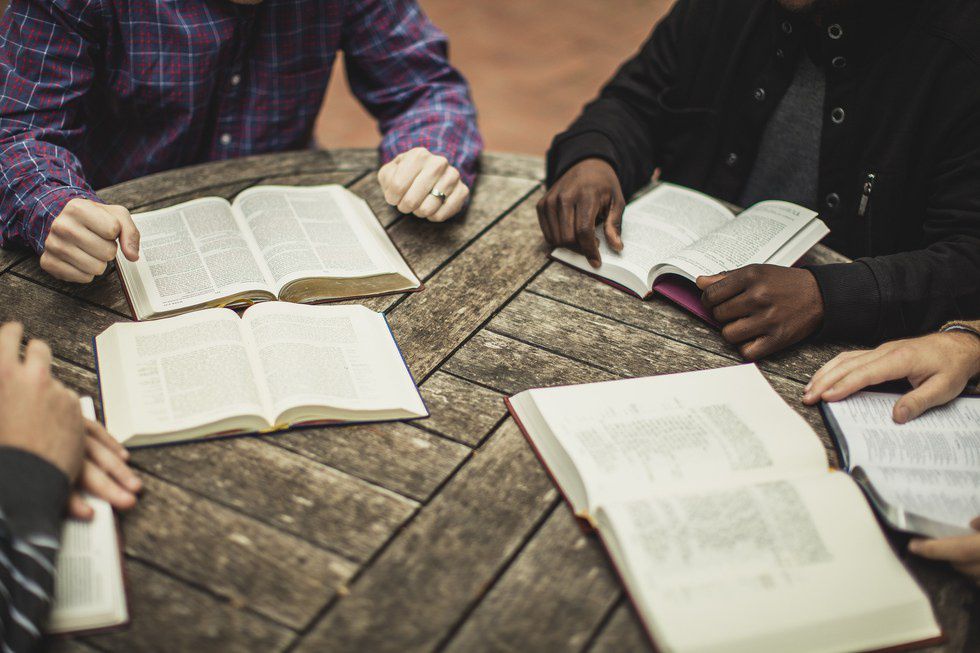 Philippians 4:13 (NKJV)
I can do all things through Christ who strengthens me.
Yes, this is my jam, my fight song, my pep talk.
Psalm 119:9-11 (NIV)
How can a young person stay on the path of purity? By living according to your word. I seek you with all my heart; do not let me stray from your commands. I have hidden your word in my heart that I might not sin against you.
The freedom and temptations of college can put new pressures on students that they've never encountered, hiding God's word in our heart can prepare us to make the right decisions and stay on the right path.
Romans 12:2 (NIV)
Do not conform to the pattern of this world, but be transformed by the renewing of your mind. Then you will be able to test and approve what God's will is--his good, pleasing and perfect will.
It is so easy to get caught up in this world; our looks, our Facebook likes, our grades, our relationship status. Sometimes we just need to hit that reset button and shift our focus back to Him and His will for our lives.
Philippians 4:6-7 (NIV)
Do not be anxious about anything, but in every situation, by prayer and petition, with thanksgiving, present your requests to God. And the peace of God, which transcends all understanding, will guard your hearts and your minds in Christ Jesus.
Keep this one in mind for finals week!