Recently I've really gotten into exploring Nashville's night life with my boyfriend, Johnny. I've lived in Murfreesboro, Tennessee my ENTIRE life, guys, and I've been missing out on life thirty minutes down the road for about 21 years - until now. Here are a few of my favorite new places to hang and to listen to great live music.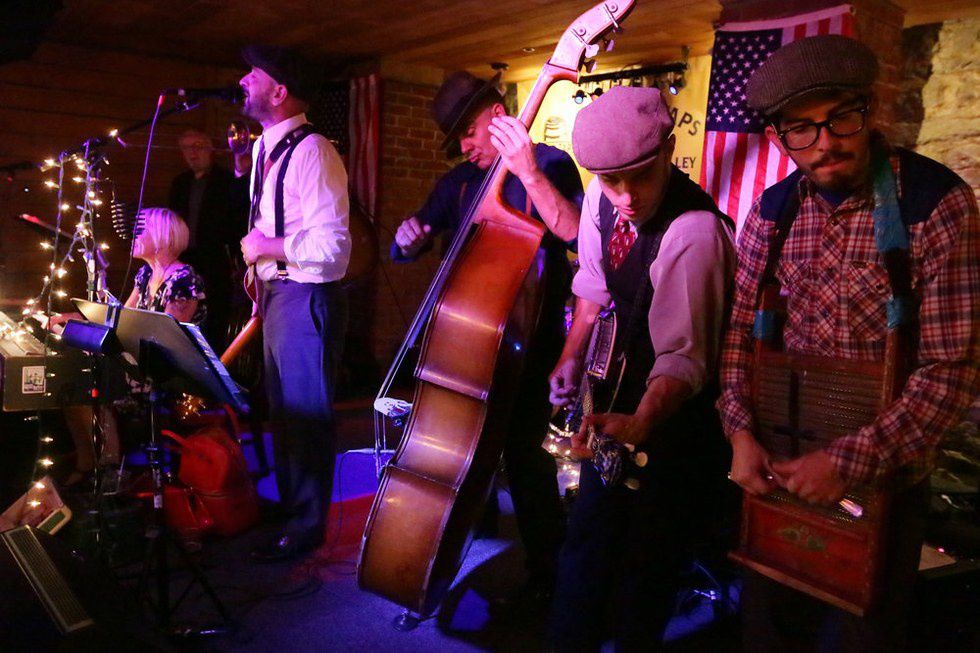 1. Alley Taps (162 Printers Aly, Nashville, TN 37201) ~ about 45 minutes from MTSU
This is hands-down my absolute FAVORITE spot to hang in Nashville, no question about it. It's hidden away in this little alley - hence the name "Printers Alley" - and live music happens every night of the week. You can find me there nearly every Tuesday night (S/O to Alayna Renae) starting around 9 pm, after an incredibly long day of classes and rehearsals. I usually order a craft beer at the bar and just have a moment to relax and to listen to some incredible musicians. At 11 pm they open up a jam session to anyone who wants to play, so it's a grand ole time to check out new folks. Some of my friends have joined me and they all have loved it. Sunday nights are also really fun (S/O to David Williford) and it's a time for me to see all my old friends and to meet new ones. Music is very much alive in Nashville and getting to watch my colleagues improv inspires me to remember why I stuck with music in the first place, even during the tough times at school. And my favorite part: NO COVER! (Though feel free to give tips and support the local artists.)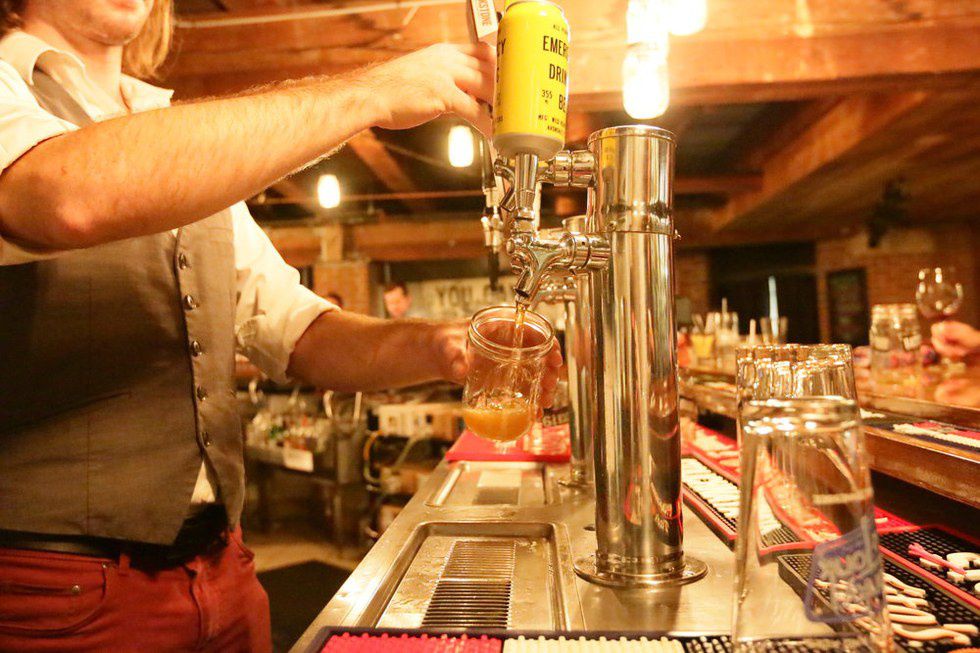 Here is a blurb from their "About Us" page on their website: "Alley Taps is not like the typical bar or saloon you will find in the heart of Music City. No, no. We are more of the low key place where you take your out of town friends to show off the old Nashville, where the drinks are good and the music is better. Whether you are in town for the weekend or just a local that is looking for a place that doesn't cater to the wild and crazy crowds on Broadway you will no doubt fall in love with our establishment. So if you want a night full of good friends and good ol' fashion drinks then look no further because we are exactly where you need to be."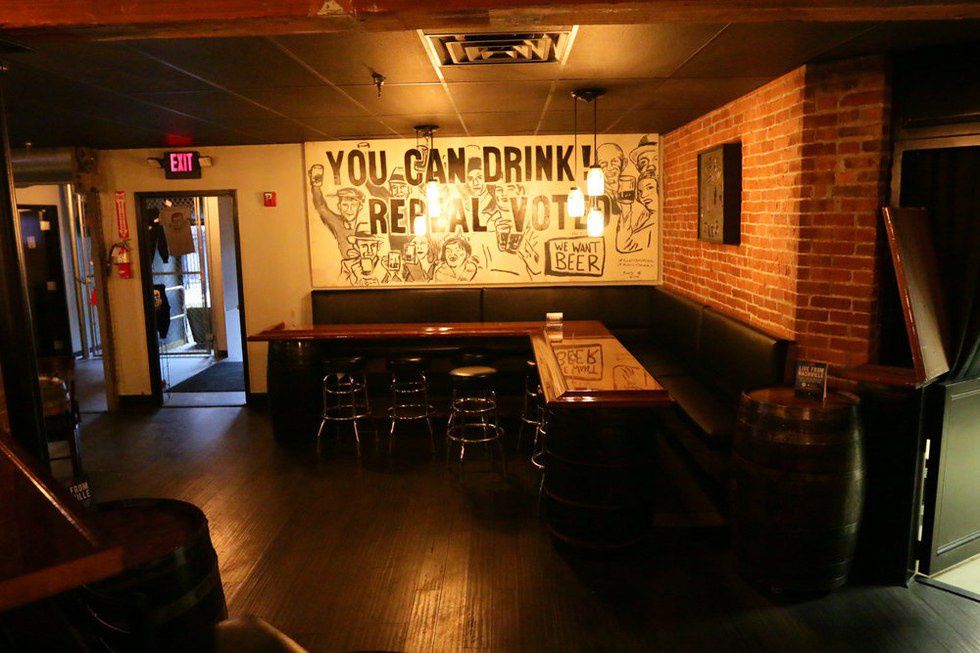 Website: www.alleytaps.com

2. Nashville Jazz Workshop (1319 Adams St, Nashville, TN 37208) ~ about 45 minutes from MTSU

I checked out this place for the first time last night with Johnny to see his old jazz band director from Coastal and man was it a blast! It's basically a listening room where there are a bunch of tables pressed up against the stage so you can see the performers easily (beware of the awkward poles on the sides of the stage, however). It's BYOB, and walking in for the first time was a little creepy at night because apparently this place used to be a slaughter house and all the buildings around it are old and decrepit... It's in East Germantown and one of the hippest spots I've seen so far. Everyone is super friendly and classes are even offered, too. Definitely a spot I'll return to in the future.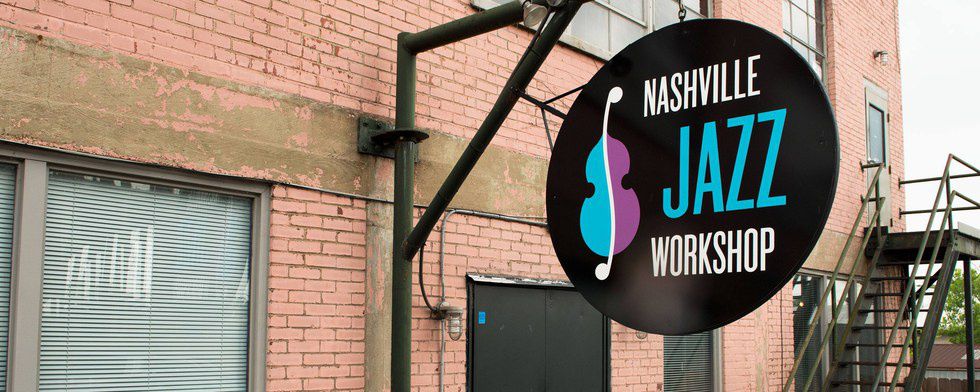 Here's a blurb from their "Mission and History" page on their website: "The mission of the Nashville Jazz Workshop is to expand and enrich people's lives by offering world class jazz education and performance in supportive and creative environments.

We accomplish our mission through:
A workshop environment where jazz professionals pass on their knowledge & experience in a journeyman/apprentice situation
Classes for players & non-players
Performances to promote community appreciation of jazz"

Website: www.nashvillejazz.org
3. 3rd and Lindsley (816 3rd Ave S, Nashville, TN 37210) ~ about 40 minutes from MTSU ~ open everyday from 11 am to 1 am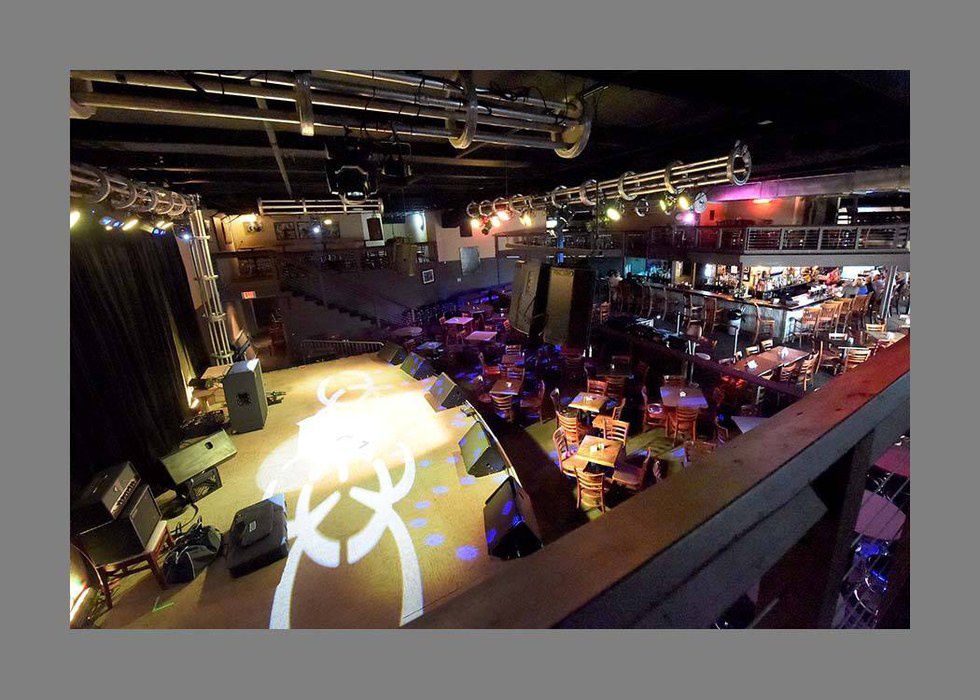 What a bar. This place is HUGE and has an incredible stage for live music. There are two levels - the upper deck offers great views to the stage as well. I ate a burger here and I'm not kidding when I said they handed it to me within 30 seconds of ordering it. Wasn't half bad, either! We listen to a bunch of world music, my favorite set being the Siberian (Mongolian?) throat singers. They even sang "Happy Birthday." I'm sure every night of the week this place is rocking, but there was a cover charge of $15 the night I went.
Website: www.3rdandlindsley.com
I'll be sure to share more of my favorite places as I visit them. Be sure to visit and like their social media pages to keep up with their events!