It's that time of year again! Florida State University's Alpha Delta Pi will be hosting their annual fall philanthropy. Homers and Hogs is an annual home run derby event that brings members of other Greek organizations, campus groups, and other Tallahassee community members together in order to raise money for our charities. Last year, the event resulted in more than $15,000 to donate to Ronald McDonald House. The women of Alpha Delta Pi are overwhelmed with excitement in hopes that this year's event will be bigger than ever! There are plenty of opportunities to get involved and support:
1. You can make a team and spend your Sunday hitting baseballs.

You don't have to be a home run hitting superstar to participate! The goal is to hit as many balls as you can in a certain amount of time! After each person on your team plays, your scores are combined. The highest scoring team wins! It's that simple! It's only $75 for a team of five players and that money goes to charity.

2. It supports Ronald McDonald House Charities.

Alpha Delta Pi teamed up with Ronald McDonald House Charities in 1979, and since then, over $10 million has been donated to this cause. Just as Alpha Delta Pi serves as a home away from home for its members, RMHC does the same for families across the U.S. At RMHC, families of ill children are given housing near their hospitalized child. The money raised helps avoid the struggles of commuting to and from hospitals/appointments and keeps families together.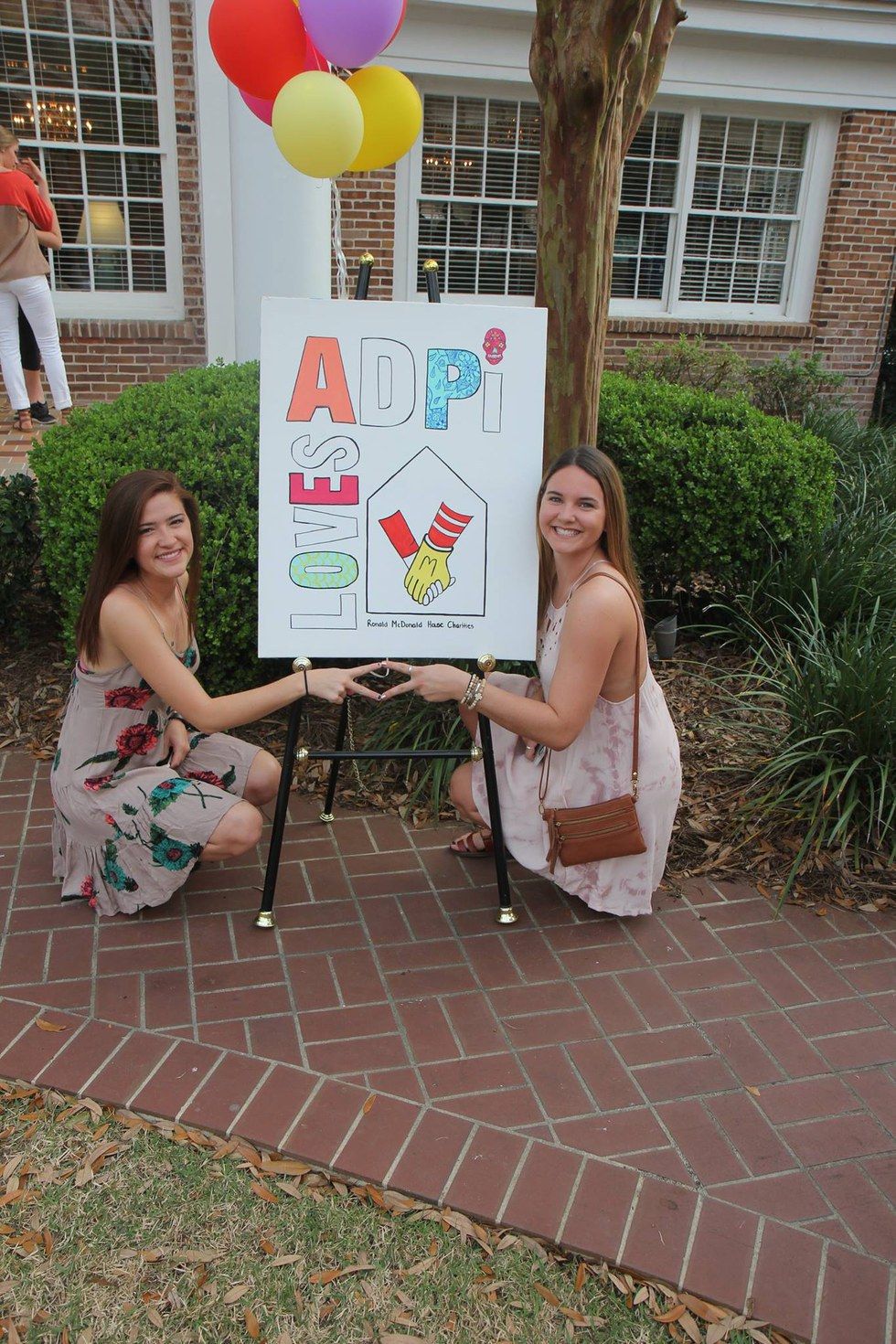 3. There will be a dinner at the ADPi house on October 28.
Who doesn't love barbecue? Come join us this Friday evening for live music, photo booths, games, and more. Tickets are $5 pre-sale and $7 at the door. Check here for the pre-sale.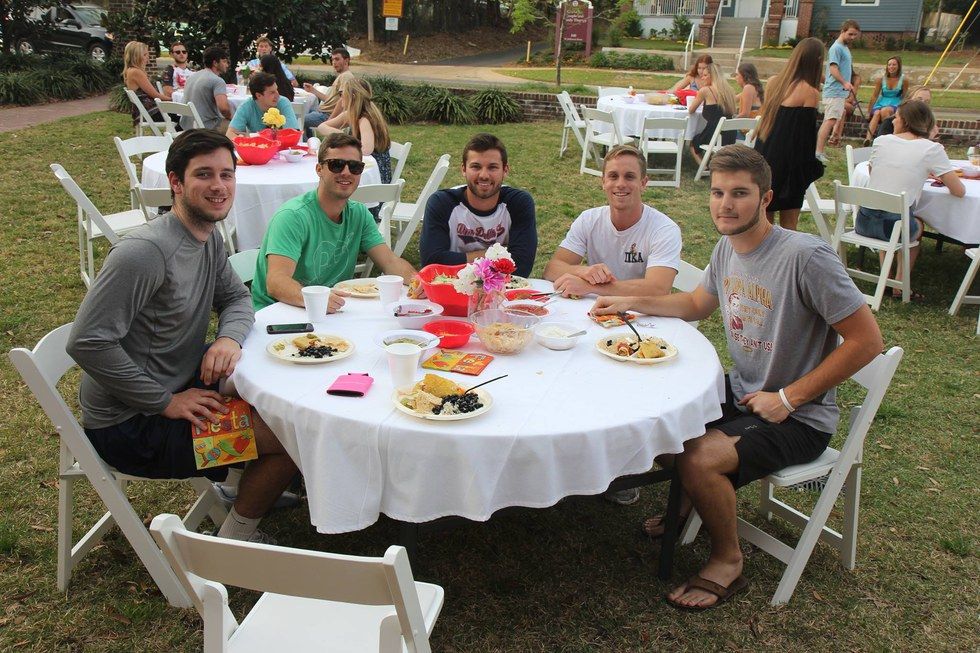 4. It also supports Amyotrophic Lateral Sclerosis (ALS) research.

The members of Alpha Delta Pi at Florida State pride themselves on supporting not one but two charities for this event. Also known as Lou Gehrig's disease, ALS is a devastatingly fatal disease that affects many people every day. ADPi donates money from the event in hopes to advance ALS research and hopefully, one day, find a cure.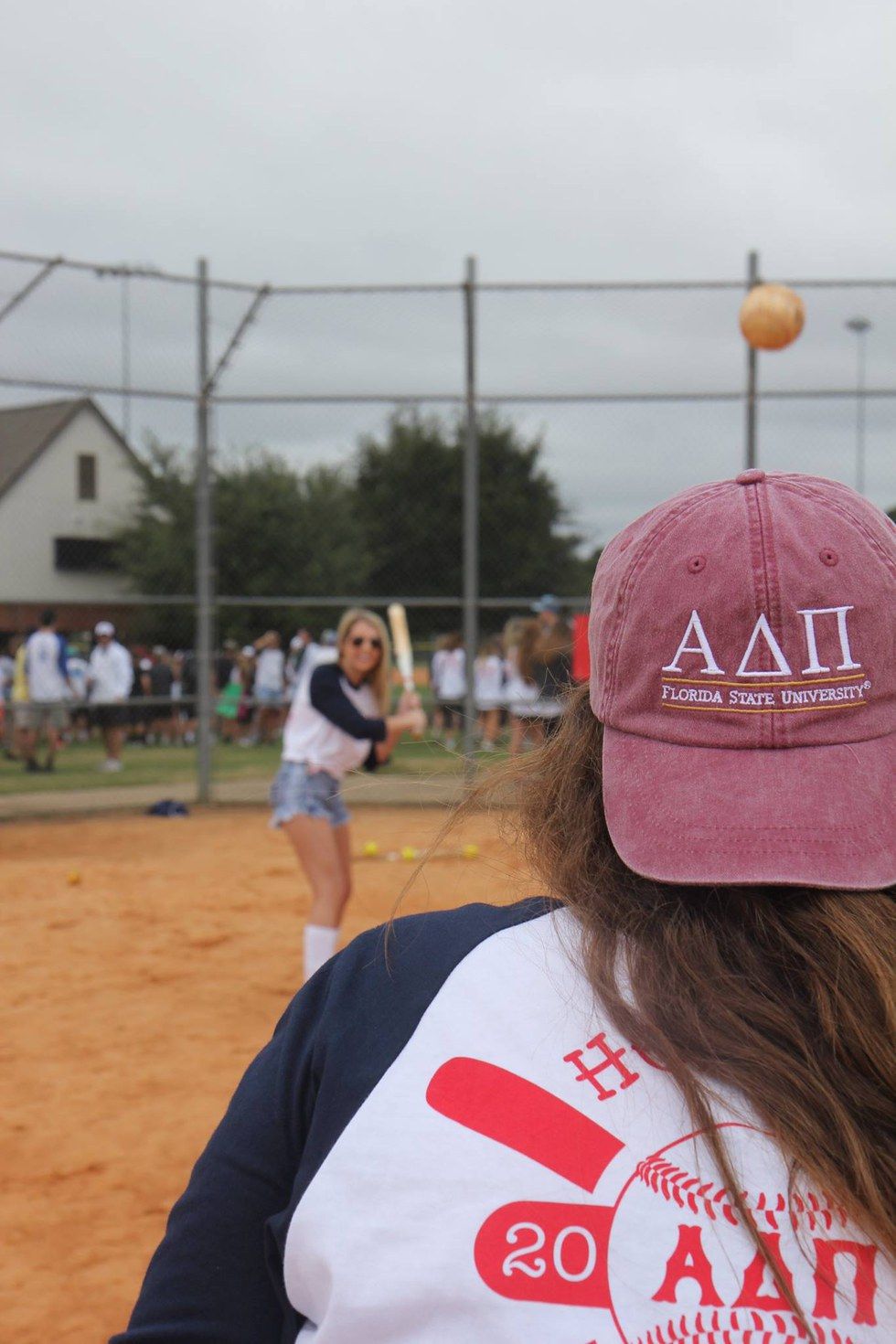 5. You can support the cause without even leaving your home.

Too busy to attend the dinner or the event? That's OK because there's a website where you can donate to the cause directly! It's an easy way to donate as much money as you'd like.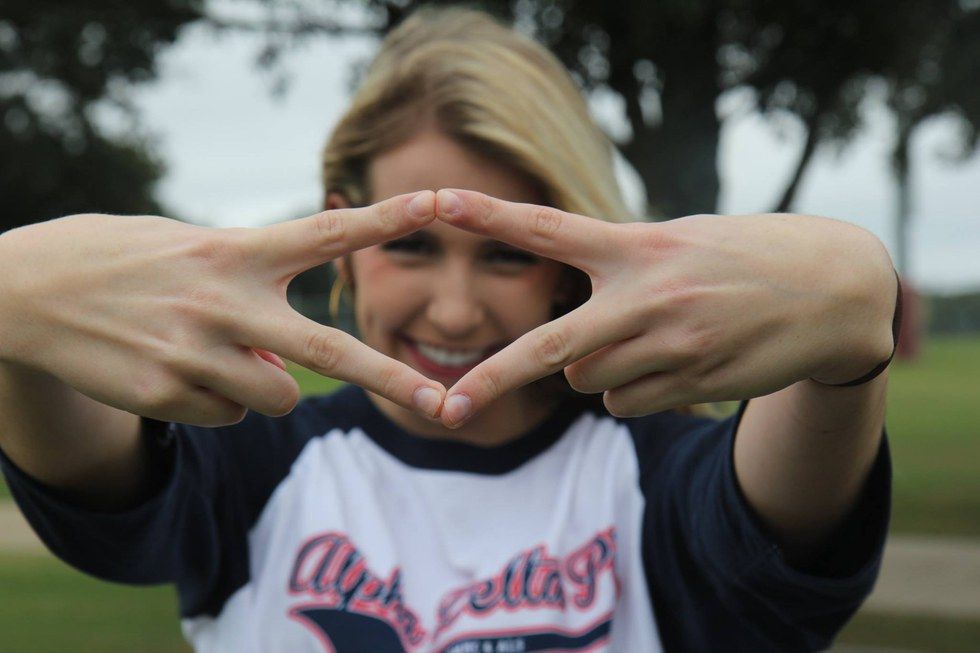 6. You can buy one of our Homers and Hogs shirts.

Just like every event for Homers and Hogs, the profits from the shirts will go to both ALS research and Ronald McDonald House Charities. Last year, these unisex shirts had to be ordered multiple times due to their high demand. A pre-sale for these comfy and cute tees has begun!