Do you ever feel like you used to see one actor/actress in practically every movie and now you have not seen them in forever? Maybe it's just me. In any case, I have decided that, every once in a while, I will bring you an "actor spotlight" to get you up to speed on some fun new projects of your favorite actors and actresses that you might be missing out on.
This week, I have chosen the exceedingly talented Keira Knightley!
What you know her from:
Growing up, I was fortunate enough to be introduced to Knightley's acting in the only proper way: through "Pride and Prejudice." It is impossible to forget her representation of the epic heroine of Jane Austen's classic novel, Lizzie Bennett. The love story between Lizzie and Mr. Darcy could possibly be one of the all-time greats. But then, "What are men compared to rocks and trees?"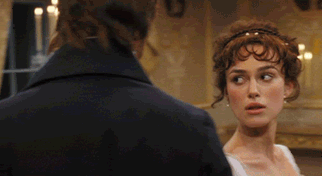 Knightley was also lucky enough to play opposite the best-loved pirate of our youth as well as the love interest of one of the best-looking actors of our youth. In the first two installments of the "Pirates of the Caribbean" franchise, she is the ultimate female pirate, Elizabeth Swann. Who else could control the antics of Captain Jack Sparrow?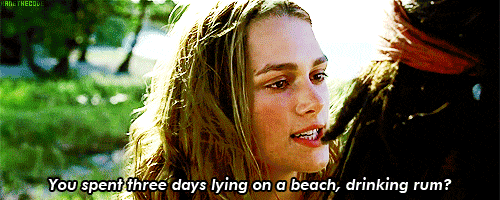 What you should get to know her from:
If there is one thing you notice the most when looking at Keira Knightley's body of work, it is the variety. From action to comedy to period-drama, the girl can do it all, and I've yet to find a performance of hers that I haven't loved.
Looking for an unconventional romantic comedy about a nearly 30-year-old woman who can't seem to get her life started? You should definitely check out "Laggies," starring Knightley and Chloe Grace Moretz. Being a senior definitely has me relating to her character's tendency to float through life. Letting other people make all of the decisions for you would be far easier, but not incredibly fulfilling.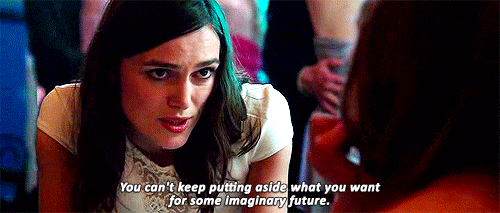 In case you missed this last Oscar season, everyone was abuzz about "The Imitation Game." Knightley co-starred with Benedict Cumberbatch in this true story about how the smartest minds in Britain really won the war against the Germans, but nobody knew about it for decades. You don't have to like war movies or rooms full of geniuses to like this movie, and the only woman working to crack the code and win the war, you guessed it, Knightley's character: Joan Clarke.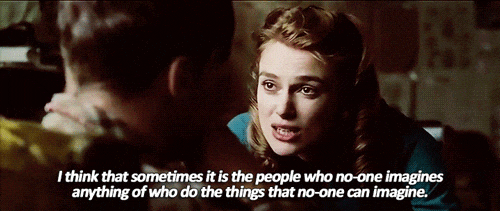 My final and favorite recommendation to you is "Begin Again." With an all-star cast of Knightley, Mark Ruffalo, James Corden, Hailee Steinfeld, and even Adam Levine, it amazes me that everyone in the world doesn't know and love this movie like I do. It has a great story, detailing the highs and lows of the music industry and trying to make it, as well as a radio-ready soundtrack of songs (of course Knightley does her own singing) that I always have on my iPod. What could possibly be better? We'll have to wait and see what movie she makes next.