Mostly known for their listing in the Sunday paper, horoscopes, along with psychic readings and tarot cards, have become a fun distraction for Americans curious about their compatibility with a crush or what their future may hold for the coming week. Horoscopes, though deeply rooted in both eastern and western cultures, have become a mainstream pastime for teenagers and the spiritually-curious. Both Greek and Chinese icons used for horoscopes have become incorporated into main stream culture and are often used for merchandise. But for many people, horoscopes hold as much value as assigned birth stones or flowers. And although 31% of Americans believe astrologic horoscopes hold some truth, individuals who use horoscopes for non-religious reasons have never made up the majority.
In Asia, as well, the Greek horoscopes assigned by birthday hold little value. When predicting one's future, the star sign of the birth year is believe to hold great importance but the accuracy dwindles after birth and shifts to other factors. In Chinese culture, for example, both the season, star alignment, and year factor into one's identity. But for Japan, the assigned label that ultimately chooses how one's life will play out is nothing other their blood type.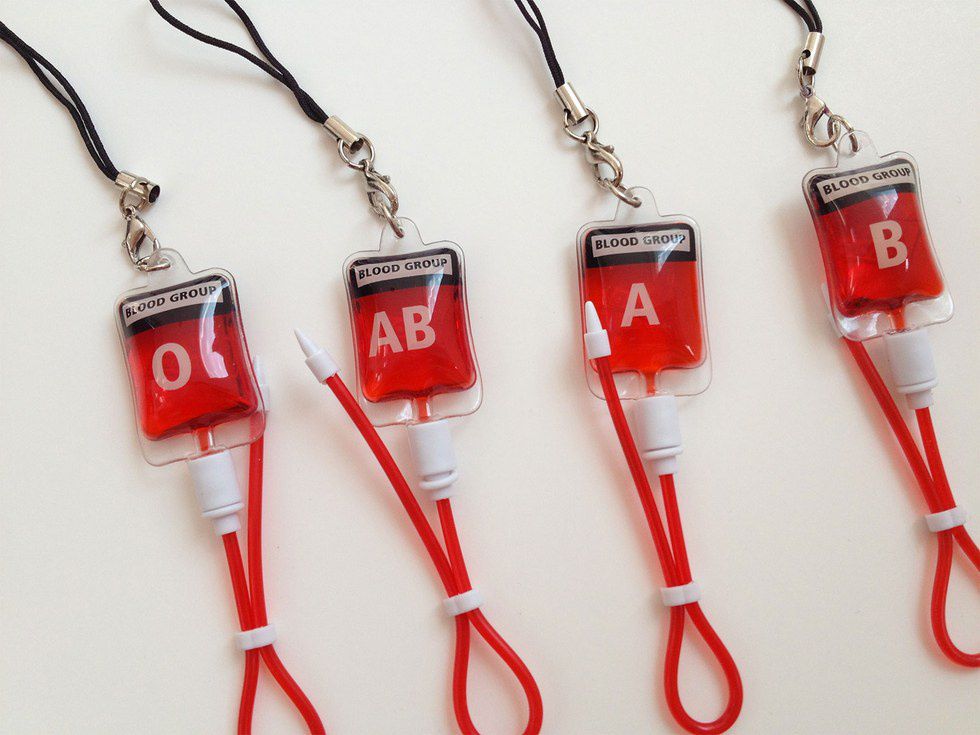 Many Americans do not even consider their blood type unless donating blood. But for the Japanese, to not know one's blood type, or ketsueki-gata, is, for many, to not know the self. Within the four lettered types, avid fans of the "A, B, O, AB Gata Jibun no Setsumaisho," or "Guide to A, B, O, AB Blood Types," many Japanese believe are one's personality traits, compatibility, and chances of success. Having become a staple in bookstores across Japan, guides are seen as both a fun and accurate way to get to know friends, coworkers, and potential lovers.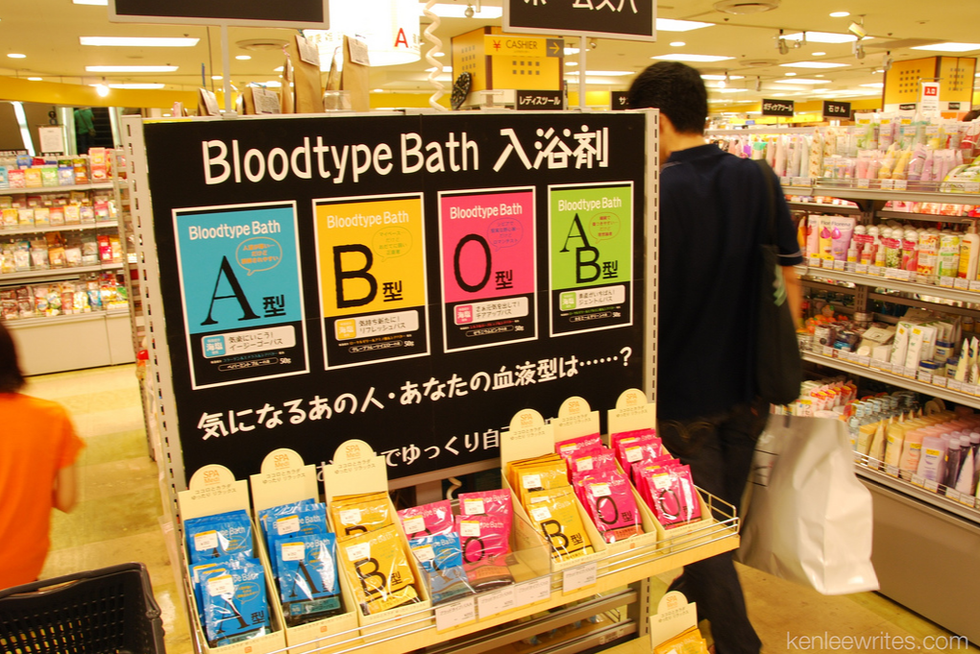 Like in western culture, blood type "horoscopes" have incorporated themselves into mainstream media, resulting in thousands of books on the topic, ranging from romantic advice to lifestyle guides. Similarly, popular media has also given rise to cell phone charms, stickers, and even medicine purses that list the users' blood type. A recent comic series in Korea has also gained popularity due to its personification of the blood types and their assumed relationships.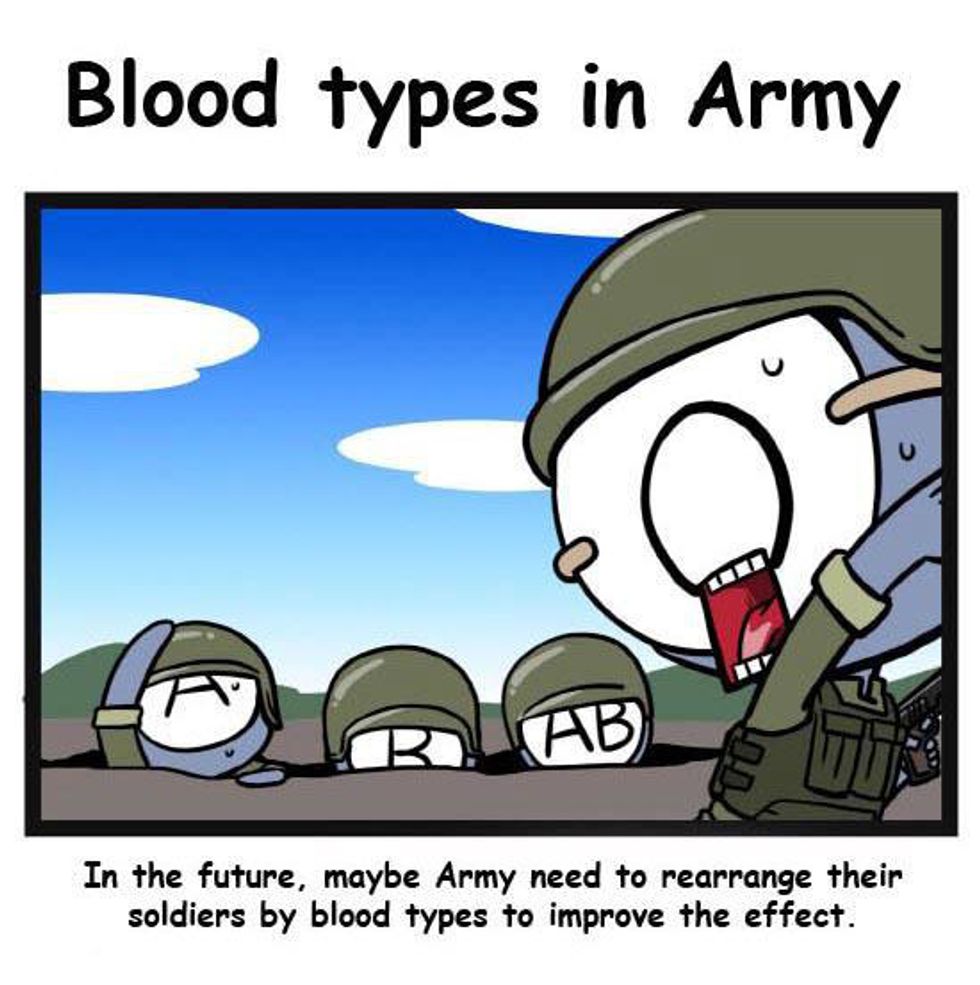 While blood type merchandise may certainly come in handy during emergencies, what fun would they be without a given horoscope?
Know your blood type? Check below to see how your personality matches up with Phlebotomist.net's predictions!