Those of us who were kids during the 1990s or early 2000s know how amazing television shows used to be. Not only did they have great stories and casts, but they addressed important messages in great ways.
"Malcolm in the Middle" (2000-2006)

Weekday evenings weren't the same without seeing this iconic program. "Malcolm in the Middle" was one of the most wholesome shows of the early 2000s, and it never failed to make anyone laugh. Plus, no matter how outlandish the situations Malcolm and his brothers got into, we all seemed to relate in one way or another.
"Hey Arnold" (1994-2004)

A Saturday mid-morning icon, "Hey Arnold" always had hilarious episodes that made our childhood great. It was full of jokes that made us cry with laughter as kids, and they have the same effect when rewatching as adults.
"Are you Afraid of the Dark?" (1990-2000)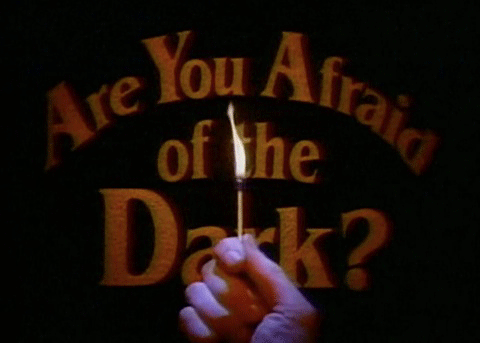 Giphy


"It happened to a friend of a friend."
"Are You Afraid Of The Dark" was the show that got most of us interested in true crime during our teenage and adult years. The show was full of spooky ghost stories that seemed fake while we watched them. But they still kept us awake at night.
"Dexter's Laboratory" (1996-2003)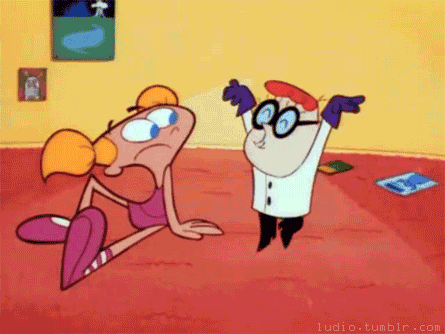 Giphy
"The Big Bang Theory," who? "Dexter's Laboratory" was quite possibly one of the most iconic shows of my childhood. The show's humor was always a perfect mix of cartoon violence, witty lines and amazing plots.
Plus, what kid didn't want to see crazy, fake experiments go wrong?


"Babar" (1989-2002)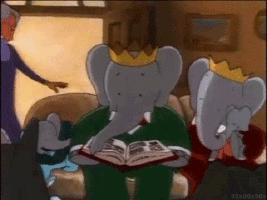 Giphy
"Babar" quite possibly was the most wholesome show of our childhoods. Seeing these regal elephants go about their day every Sunday morning was a right of passage (kids today just don't seem to get it).
"Babar" never failed to teach children valuable lessons in positive ways, and it always threw in a dash of comedy. Plus, who wouldn't want to see adorable cartoon elephants on TV?

The '90s and 2000s were an amazing time to be alive. Snacking on cosmic brownies, watching TV marathons and cuddling up with your "Lizzie McGuire" fuzzy blanket… What more could you want?