Wanderlust is the strong desire to travel. There are so many places in this vast world that are worth seeing; many places are iconic and well known, but some seem to fly under the radar. Here are nine places that you probably have never heard about, but are a must see!
1. Salar De Uyuni, Bolivia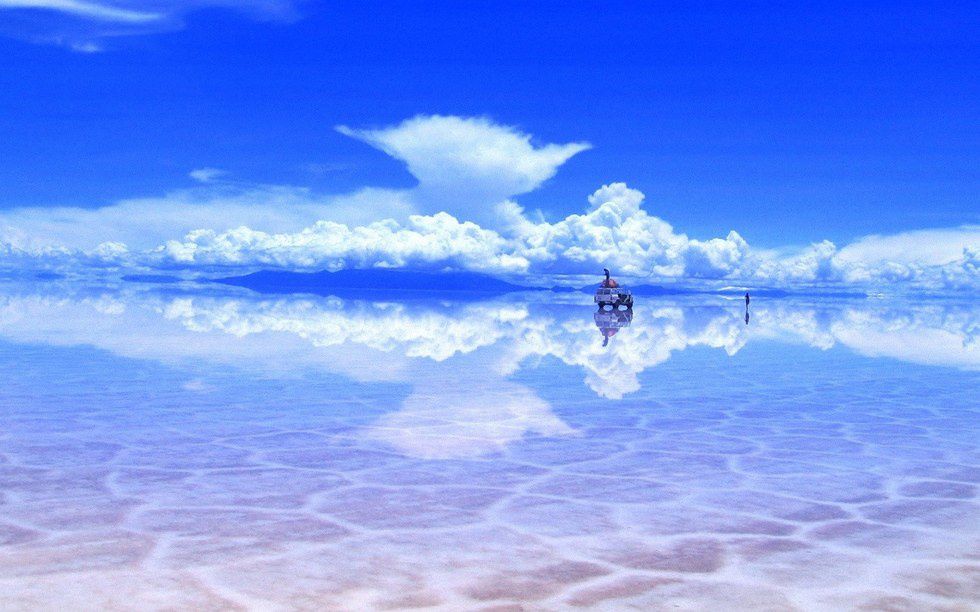 One Picture wasn't enough!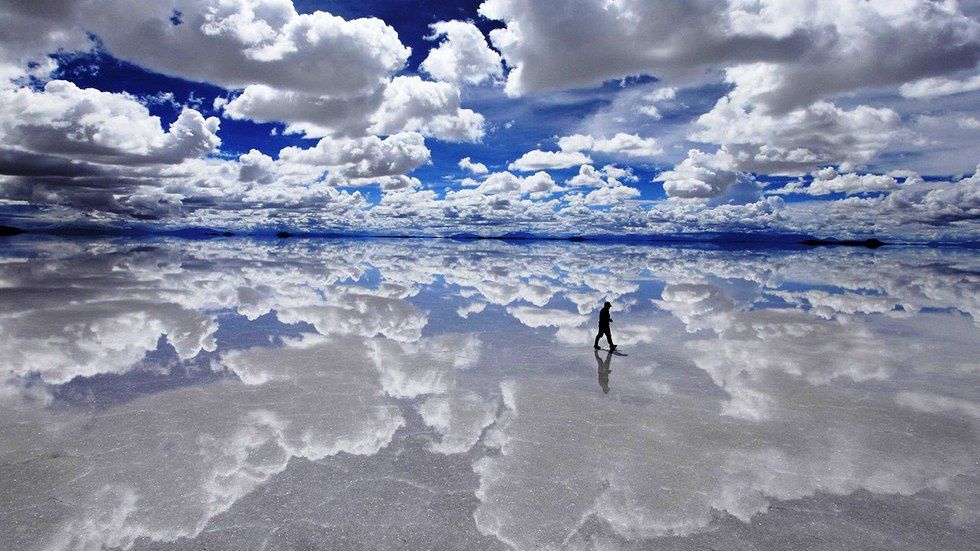 This amazing mirror looking figure is actually the world's largest salt flat. Previously a lake that dried up, this flat is now composed of white salt formations and cacti-studed islands.
2.Pamukkale, Turkey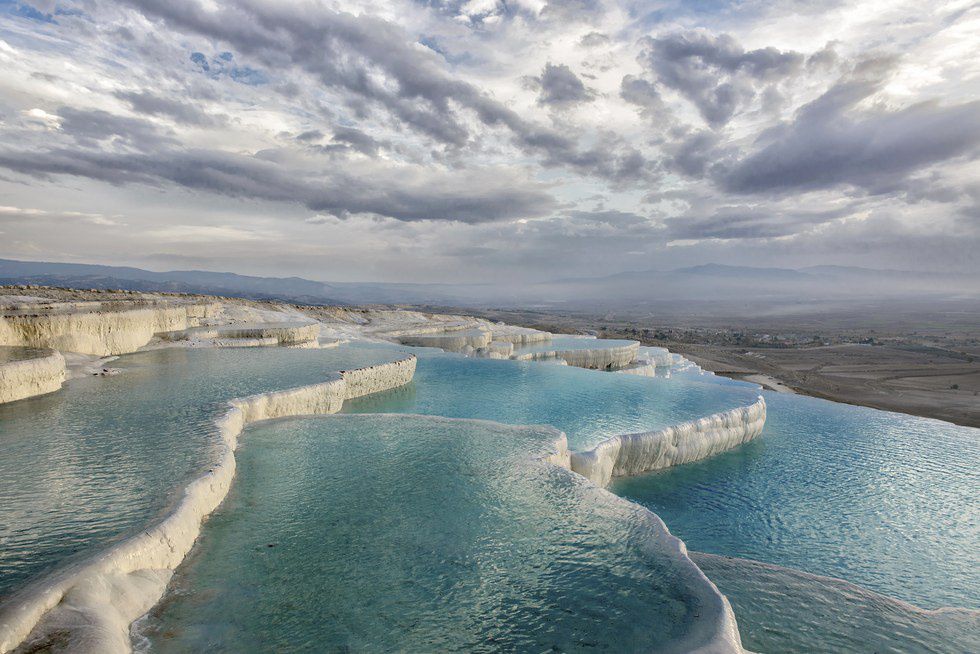 This town in Turkey holds these beautiful thermal waters that are rich in minerals and good for the soul. Pamukkale is also the sight of the Greek-Roman ruins of Hierapolis.
3. Tunnel of Love, Ukraine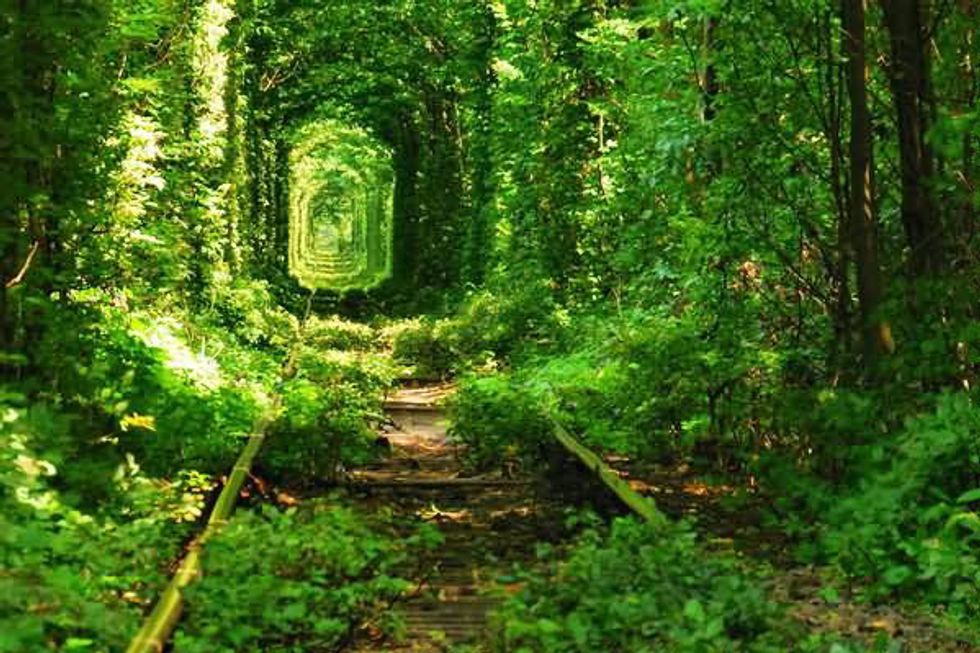 This gorgeous tunnel is located near a town called Kleven and is deep within the forests. As you might be able to see, this tunnel lines a set of train tracks. Here, a private train takes wood to a local factory. The tunnel was created over the years as the train passed through the trees. This tunnel is 1.8 miles long and is a site for lovers to visit.
4. Lençóis Maranhenses, Brazil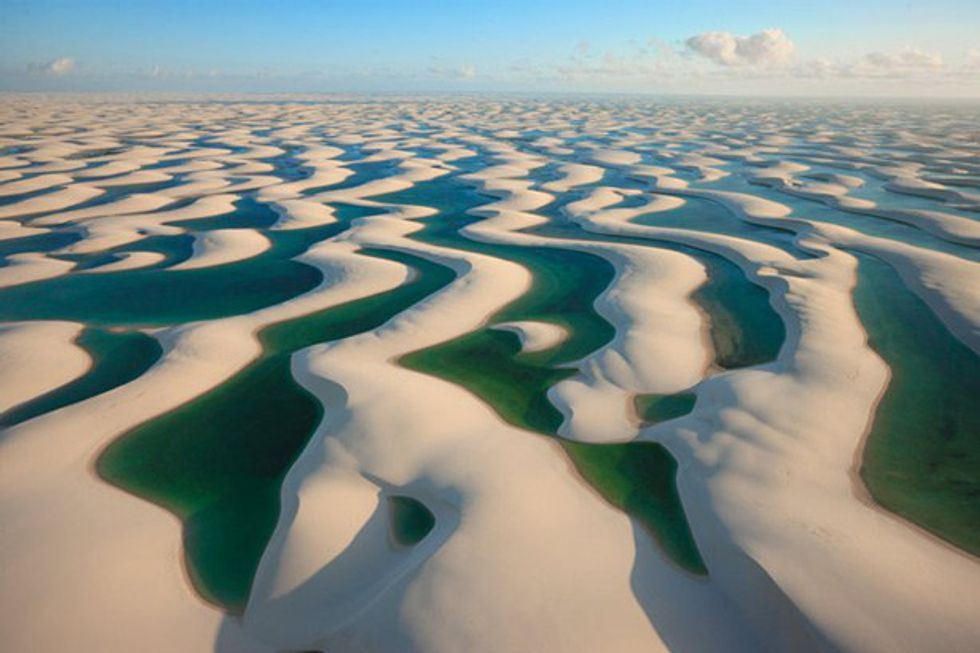 This national park is located on Brazil's Atlantic coast side. The amazing sand dunes are oddly filled with rainwater lagoons.
5. Wisteria Flower Tunnel, Japan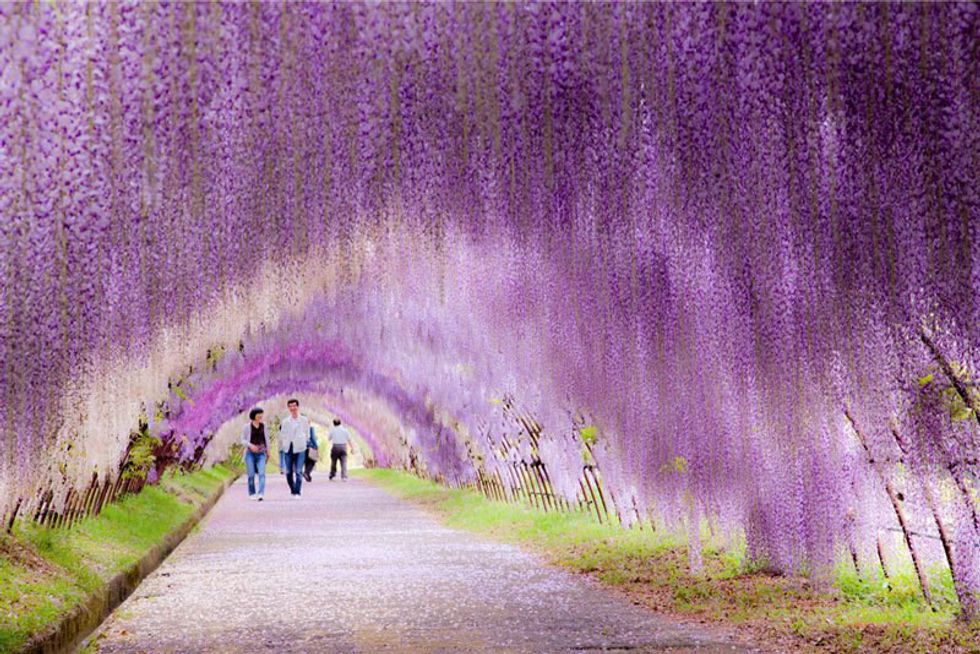 This stunning tunnel, located in Kitakyushu, Japan is part of the Kawachi Fuji Gardens. Visitors are welcome and walking through this tunnel is a main highlight in the gardens. The gardens have 150 different flowering plants and twenty different species.
6. Playa de las Catedrales, Spain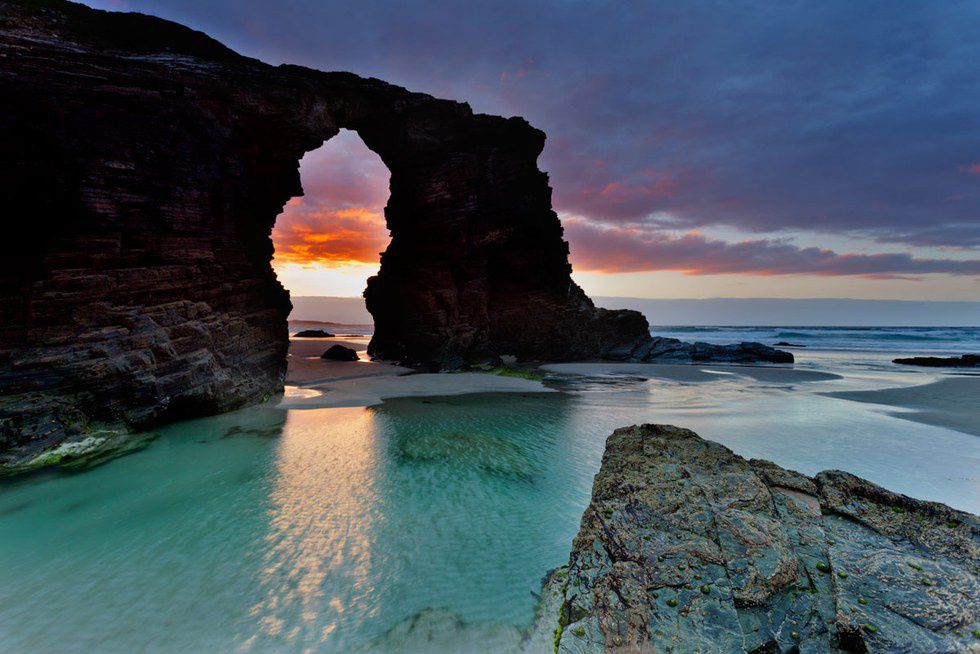 These glorious waters feature many natural arches and caves that can only been seen in low tide. The beach is suitable for swimmers and what you can see and do depends completely on the tide at the time.
7. Zhangye Danxia Landform, China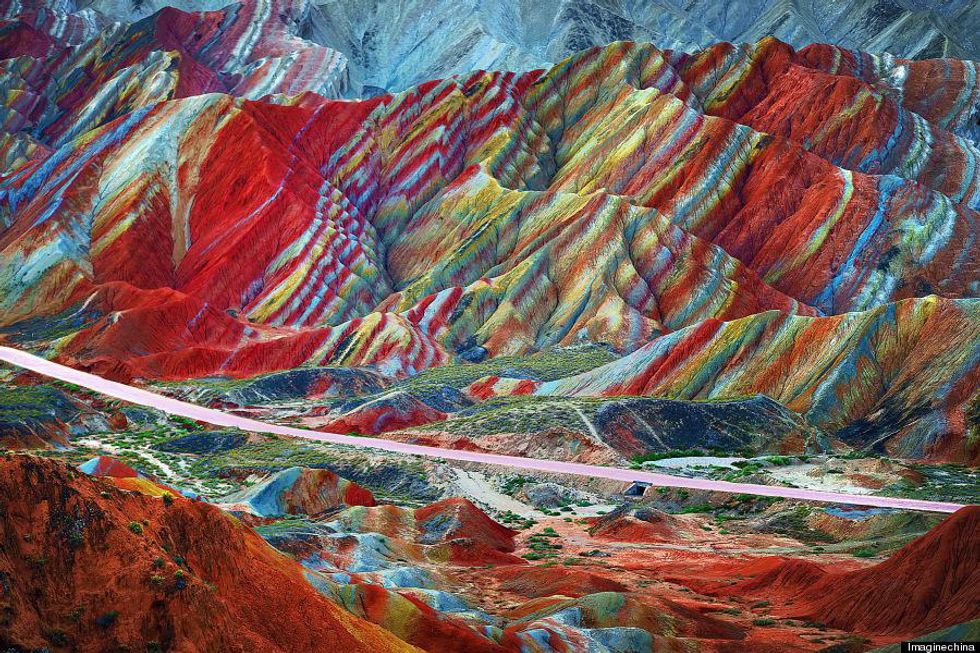 This landscape includes beautifully colored ridges and bright red cliffs standing several hundred meters high. These mountains are filled with a multitude of colors, shapes, and creatures. They were formed by erosion of red sandstone combined with a variety of weather and erosion.
8. Pink Lake Hillier, Australia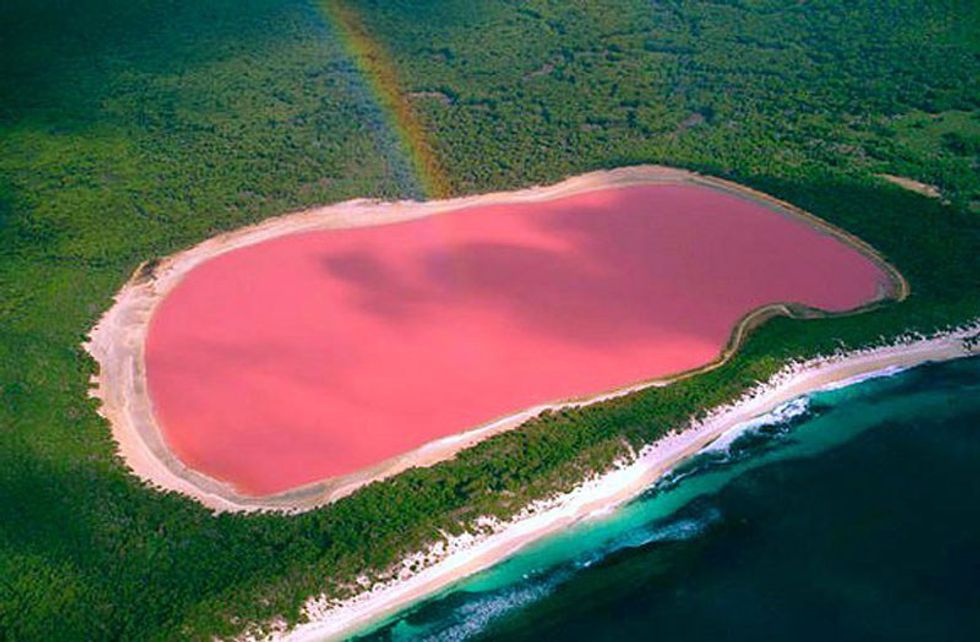 This crazy colored lake is located on Middle Island in western Australia. The lake is about 600 meters long and surrounded by a strip of sand and a landscape of trees. No one actually knows why the lake is colored pink, but it is thought that the color is created from a dye that bacteria produces.
9. The Great Blue Hole, Belize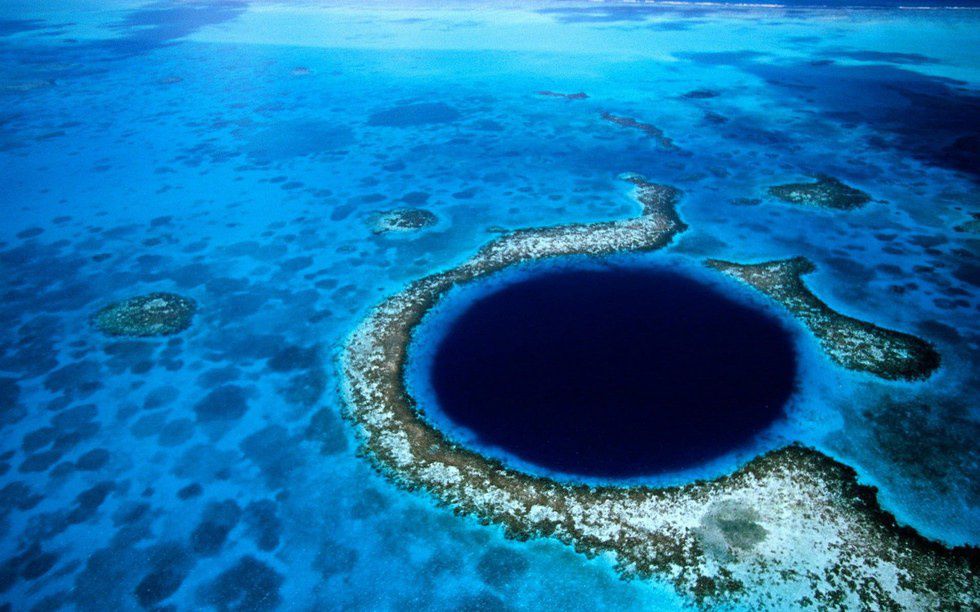 This destination is a fabulous place for scuba divers to explore. There is a multitude of sea life and coral. Trips here are day-long adventures. This sinkhole is 62 miles wide and 410 feet deep.
So stop sitting on your couch talking about how you want to travel the world, stop visiting the touristy places that everyone knows about, and stop dreaming. Now is the time! Get up and buy that plane ticket. Go explore the world!