This might be a tiny bit biased, but Meredith Grey and Derek Shepherd are the best couple of all time. Throughout every episode, I fall in love with both of them more and more. I have gone through "Grey's Anatomy" on Netflix — Season 1 through 11 — 13 times. There are 245 episodes from season 1 through 11. Multiply that by 13 and you have got a lot of "Grey's Anatomy." By doing the math, I have realized I have watched 3,185 episodes and they still cease to amaze me. Derek and Meredith are goals. Real life relationship goals. If you are not the Derek to my Meredith, get tf out. So here are nine times Derek and Meredith made you melt inside.
1. The way Derek looks at her: This makes me die every dang time. You can see how much he loves her just by looking into his eyes. He always has this smile that literally makes my heart feel like it is falling out of my butt. I'm sorry, but he kills me.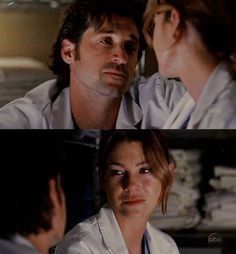 2. When he carried her out of the water after she drowned: What is more amazing than risking your own life to save the one you love? He jumped into the ice cold water, not even worried about what it could do to him, just so he could get her. *wipes tear*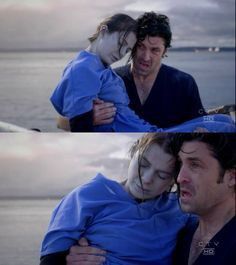 3. When she told Gary Clark to shoot her instead of him: Again, this is love. We say it all the time "I would take a bullet for you." But would you really? Meredith would. She didn't even think twice about it. After Christina pulled her back into the room she still risked her life to go help him. Ah, sweet sweet love.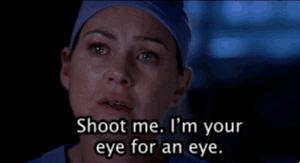 4. That time in the exam room during the Hospital Prom: This explains itself. No words to describe this scene.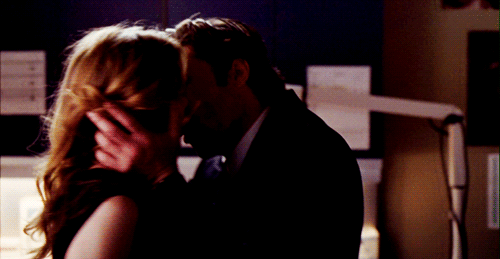 5. Pick me, Choose me, Love me: This will always be one of my favorites. She stopped letting her pride get in the way, and just threw it all on the table. "OK, here it is. Your choice, it's simple. Her or me; and I'm sure she's really great. But, Derek, I love you. In a really, really big pretend to like your taste in music, let you eat the last piece of cheesecake, hold a radio over my head outside your window.. unfortunate way that makes me hate you, love you. So pick me. Choose me. Love me."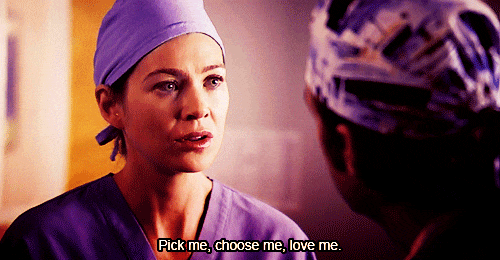 6. What started it all: Literally a drunken hookup started this beautiful mess. I literally can't even. People, she didn't even remember his name the next morning. I am dying. "I don't have a story. I'm just a girl in a bar." "And I'm just a guy in a bar." *Tears*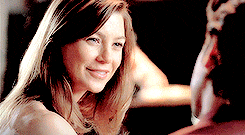 7. The Proposal: I don't care who you are when that elevator door slid open you crapped your pants. There he was, standing there looking all McDreamy and sh*t. He had every patient chart and X-rays from every surgery/patient they had together. He loves her so much it hurts me. "When a crisis happens, you don't freeze. You move forward. You get the rest of us to move forward. Because you've seen worse. You've survived worse. I'm not going to get on a knee. I'm not going to ask a question. I love you Meredith Grey, and I want to spend the rest of my life with you."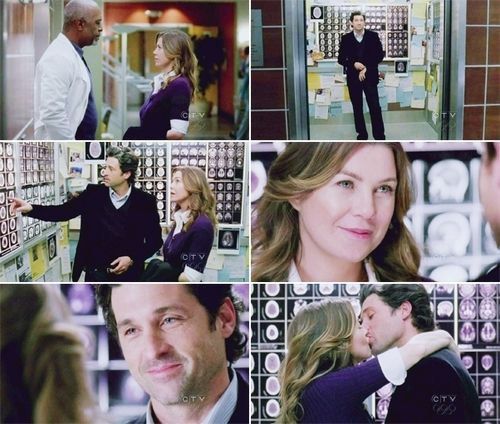 8. Post-It Wedding: I never expected anything huge involving a wedding, but I also didn't think it would be this simple. But anything that Meredith and Derek do is 100 percent supported by me.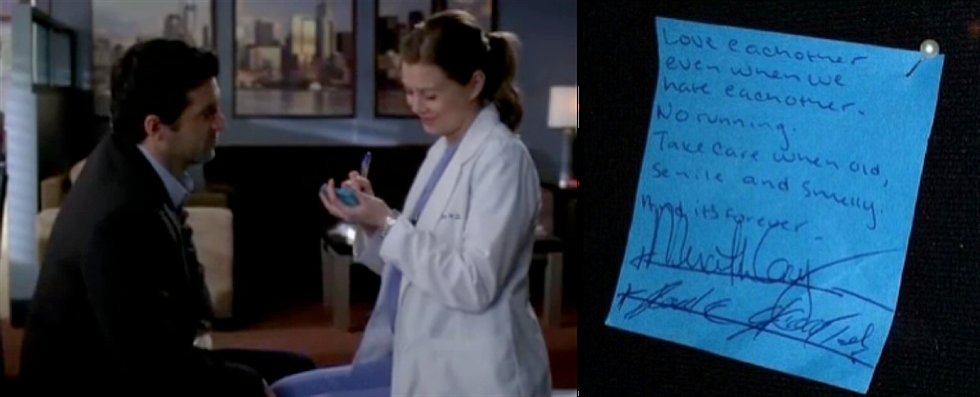 9. The Last Goodbye: During their final moments together, when the flashbacks started playing and the beginning notes of "Chasing Cars" started filling our ears, we were hit with the best memories of MerDer. Thinking about it makes the hairs on my arms stick up because it is just so dang beautiful. Even their goodbye was relationship goals.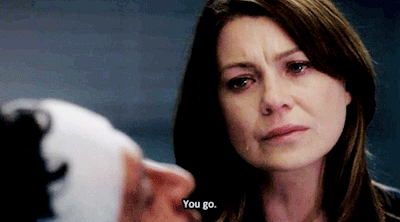 No matter how many times I watch this show, Meredith and Derek will forever fill my heart with joy and eyes with tears
XOXO, MerDer