From sand volleyball with both friends and strangers to indoor volleyball or even volleyball class — volleyball has given me a lot to love and appreciate over the years since I started playing in high school and continued in college.
1. Volleyball is popular all over the WORLD
Total Sportek used 13 factors to rank the most popular sports in the world, and volleyball came in strong at #10 on their list.
Today there are more than 46 million Americans who play volleyball.
There are 800 million players worldwide who play Volleyball at least once a week.
One may find volleyball players all around the globe.
2. Volleyball is fun for people of ALL skill levels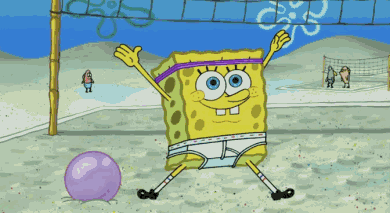 I started playing volleyball in high school and I loved the game whether or not I did well. At first, knowing little of volleyball rules and technique led me to swing my arms wildly to hit the ball over the net like Tarzan when he swung through the jungle, and I only succeeded half of the time.
When I got the basics down and managed to consistently hit the ball over the net, I felt an awesome sense of accomplishment. I did improve as I got used to the sport, but It was then that I realized that volleyball is fun for ALL skill levels.
Since coming to university, I made an effort to play volleyball whenever there was fair weather. I often found people to join me. Often, people warn me they are bad before we start. As if that would make me not want to play with them.
"No, you're better than you think!" I'd reply, and every game I played ended with warm, sandy smiles on sweaty faces. Though they underestimated themselves they were quite able to learn to play.
3. Volleyball is a great way to meet NEW people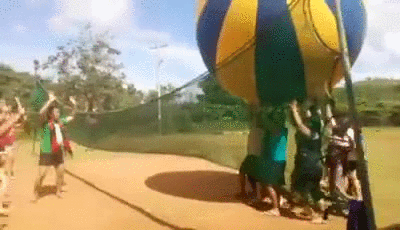 The fact that everyone can enjoy volleyball, regardless of skill, makes it a great way to meet new people. Just start hitting the ball around at a local court and watch people appear.
When people depend on each other they grow bonds. Whether people prefer to dive to hit the ball to the other team's side, or block, pass, set, and spike, volleyball bonds teams together, even teams of strangers.
I made so many friends from playing this fine sport, and you can too!
4. Volleyball makes us HAPPY (through the release of non-addictive endorphins)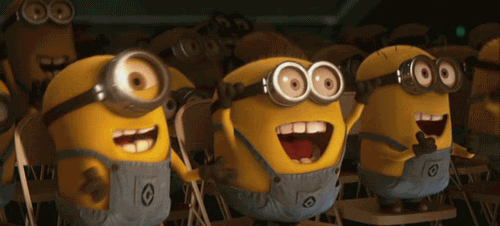 Exercise makes us feel good because it causes our brains to release endorphins.
Volleyball is a form of exercise.
Therefore, if we play volleyball, we will feel good.
According to WebMD, humans manufacture endorphins in the brain, spinal cord, and many other parts of the body which release in response to brain chemicals called neurotransmitters.
Endorphins trigger a positive feeling in the body, similar to morphine. Thiscan lead to an energizing outlook on life and does so in a natural way which does not cause addiction or dependence.
I can attest to the fact that I feel the powerful, positive and refreshing feeling of endorphins when I play volleyball.
5. Volleyball allows you to soak up the SUN
That being said, we all know Vitamin D is good for us, and just playing a couple hours of volleyball games can give us our daily dose.
6. Volleyball can be HILARIOUS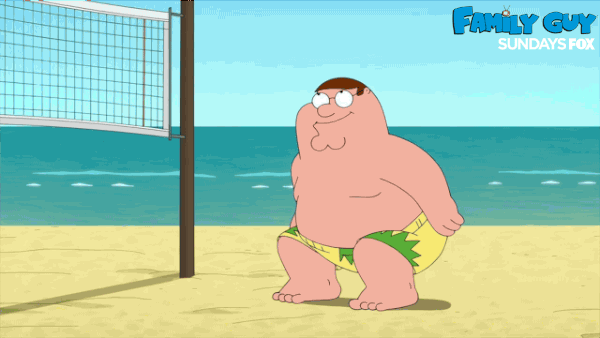 Whether someone makes a crazy play, destroys someone with a well-placed spike, or accidentally hits their own teammate on the butt with a ball, the game of volleyball often leaves us with many laughable moments.
7. Volleyball lets us get COMPETITIVE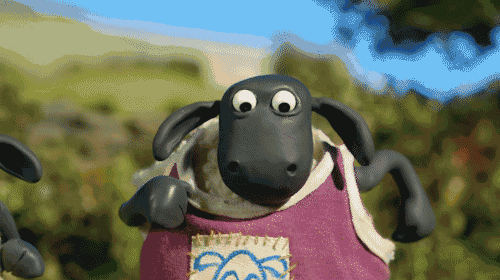 Are you tired of boring or stressful class group work assignments? Take a group of friends to the volleyball court and battle it out. Striving with our friends in an exciting game of volleyball allows for a ton of fun. Plus, one can always call "best two out of three" upon a loss to keep the play going.
8. Volleyball strengthens our DETERMINATION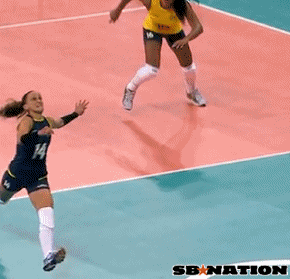 I used to give up on a lot of things until I started playing volleyball. I once gave up because my team seemed too far behind to catch up. Yet, we came back in points and were able to win the game! Therefore, I realized on the volleyball court that I should never give up. If the other team can do well, so can we!
I decided to always try my best in whatever I do, no matter what. even if I'm winning, I am giving my all. If I am losing, I am still giving my all. I applied this mantra to other parts of my life as well and reaped plenty of rewards. Sometimes, my best is not enough to succeed, but I never regret giving my best effort!
9. Volleyball is so much FUN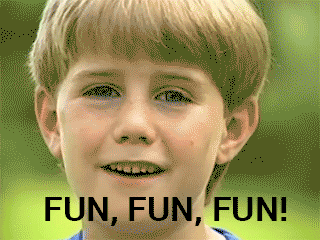 Basically, one cannot go wrong with playing volleyball. Win or lose, it is always fun. If you have played it before you will understand. If you have not played it before, what are you waiting for? Go out there and try this amazing game. Experience the endorphins from smacking a volleyball around with your friends.
Enjoy your daily dose of Vitamin D for the sun. Make new friends with the awesome humans in your life who you do not know yet. Laugh when you fail. Cry when your team achieves a spectacular victory. Hug the players to your right and left. Unite for the sake of happiness, and celebrate our leather spheres!