Fall is just around the corner, and if you're like me and just want to start decorating your place with spooky figurines and faux cobwebs, you can't wait for Halloween. It's not even the candy you're excited about, but the excuse to wear creepy costumes and spooky apparel that is only socially acceptable during October (but you're going to wear it during the other months anyways). You don't have to wait for stores to put out their fall collections of Halloween gear. If you're ready to embrace fall and the grotesque apparel of All Hallow's Eve, check out some of these freaky finds:
1) Skull Leggings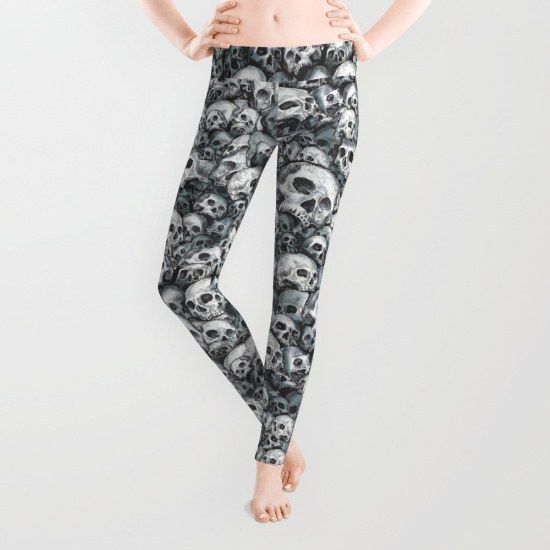 Combined with the illustrated skulls by Nina Palumbo Illustrations, these leggings are stretchy enough to provide you comfort and possibly give others discomfort. The leggings from Society6 range from sizes XS through XL.
2) Pocket Samara Tee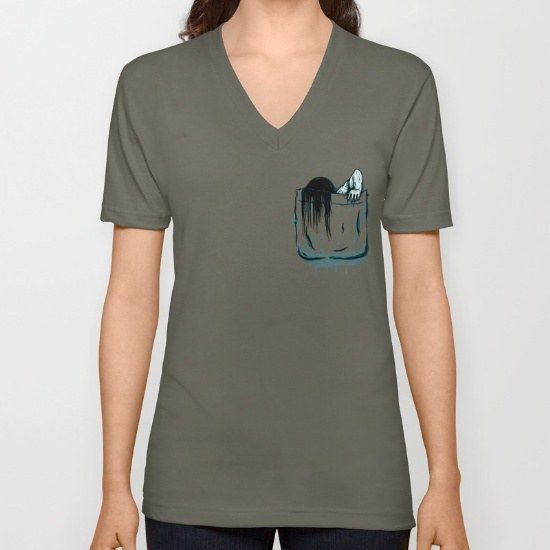 Fan of The Ring? What's better than having Samara Morgan crawl out of the well that is YOUR fake pocket? This particular V-neck shirt comes in a variety of colors, but the grays and blacks look best when bringing out the colors of slimy, haunted water dripping from Samara's body. Find this shirt on Mike Handy Art's Society6 page.
3) Fenrir Tote Bag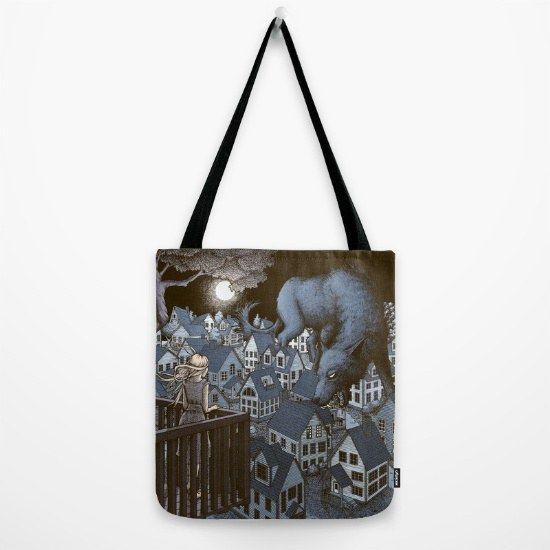 Giant wolves are pretty intimidating, especially this rendition of Fenrir on this tote bag. Designed by Jada Fitch, this bag is perfect for the folklorist in you.
4) Poe Phone Case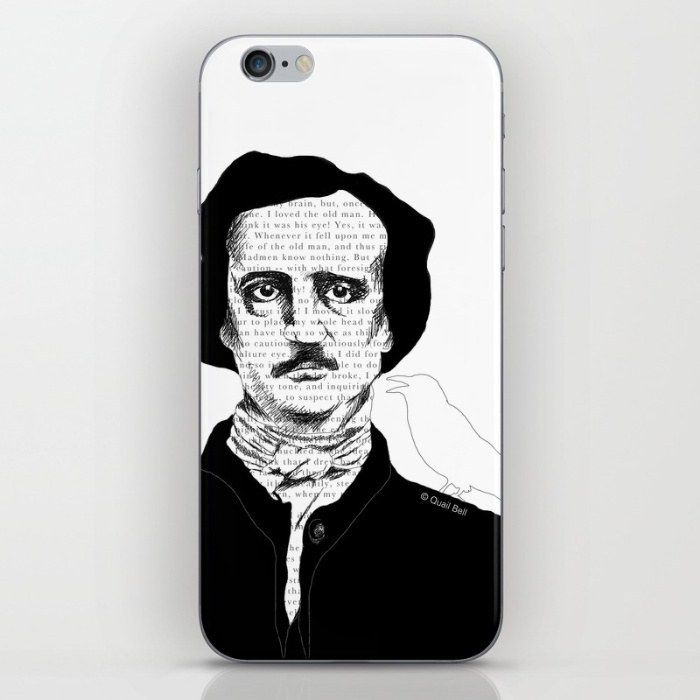 This illustration by Quail Bell Press and Productions comes in all sorts of products, but who doesn't want Poe on their phone? This is a perfect accessory for the literary geek or anyone that wants some classic haunts for on the go.
5) Haunted Mirror Beach Towel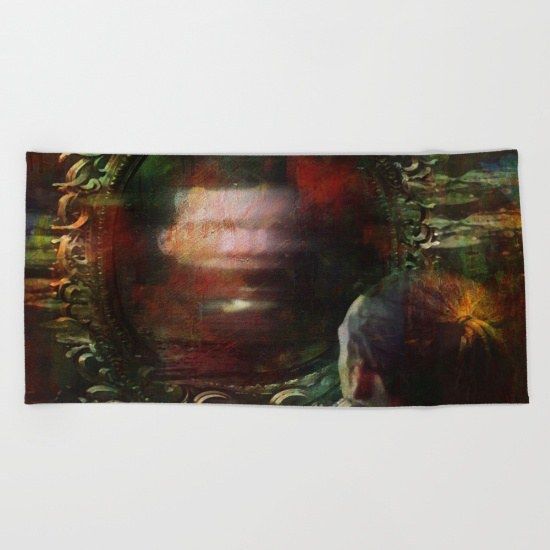 Why wait until fall when you can still drive to the beach with this haunted mirror towel? Designed by Ganech Joe, this towel guarantees no one will take your spot on the sand.
6) Ghost and Ghouls All Over Print Tee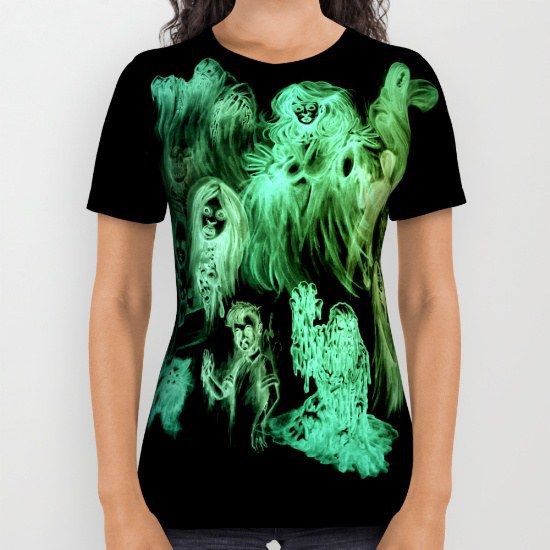 The contrast of the dark background with the green ghosts and ghouls makes this shirt designed by RAPIDPUNCHES a great addition to your wardrobe.
7) Pumpkin Carry-All Pouch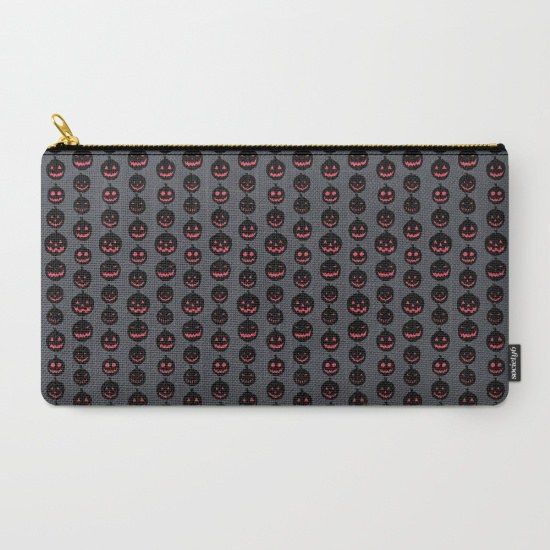 Carry your pencils, makeup, anything at all in this zipper pouch with smiling pumpkins. Art designed by Artofparker.
8) Ghoulish Biker Tank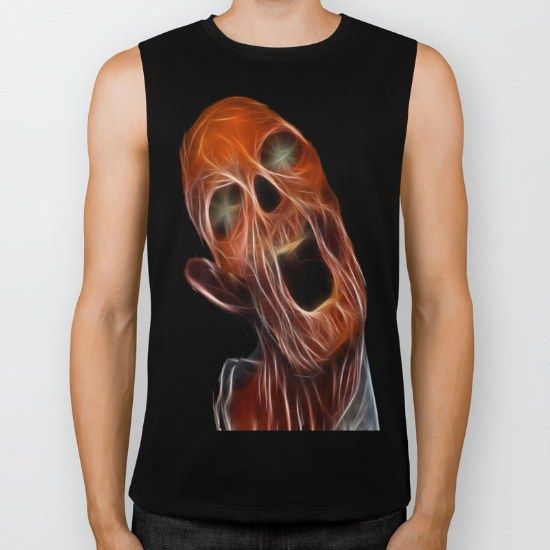 Riding a motorcycle isn't required, but you might have the urge to pick one up from your local Harley shop when wearing this. The intimidating design is by Raymond Earley.
9) Adorable Cat and Pig Dress-Up Laptop Sleeve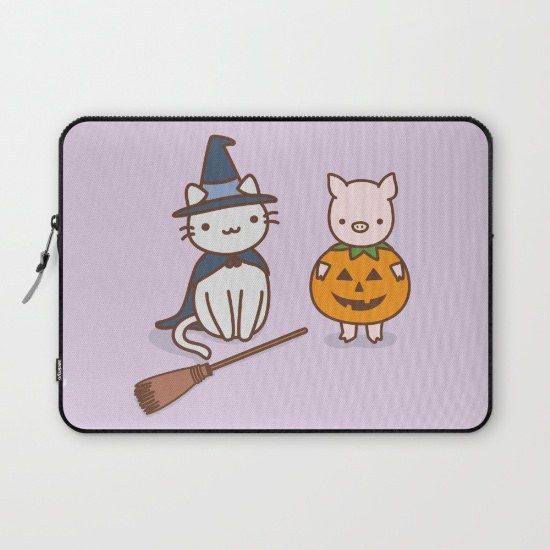 Do I really need to explain why everyone needs to cover their laptop in this? It's adorable kittens and a little piggy in costumes. This doodle by Viviane Kohl is completely necessary to protect your tech.