Yup, you read that correctly. An all-expense-paid trip to Europe — round trip flights and all — for $5,000 dollars. No, I did not put myself in danger. No, I did not have to "slum it." I made the most of every single city I saw safely, and had the time of my life.
According to this trip calculator, the average person pays $212 per day on a mid-budget vacation in Italy. I have broken down the costs for you here: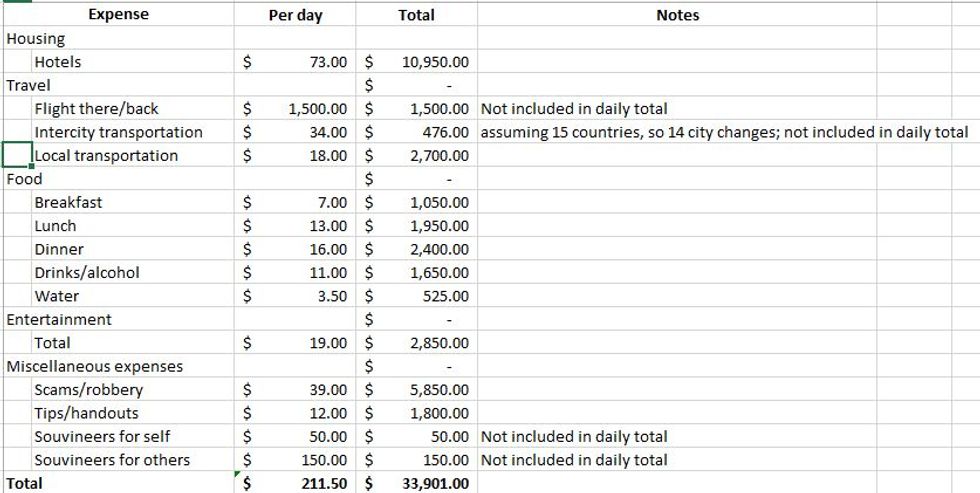 As you can see, this totals up to $33,901.00 for five months. However, I've broken down the costs that I spent to have a life changing trip here: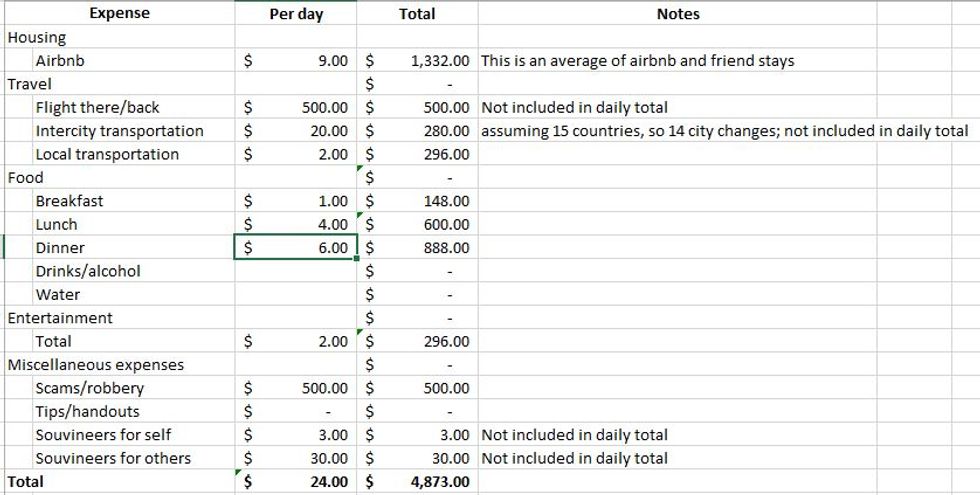 Here are 8 ways I visited 15 countries on a college student budget.
1. Stop giving yourself reasons not to go, and JUST DO IT.
So you want to go on a life-changing trip? Great! JUST DO IT. Book the flight, save as much as you can, then LEAVE. This is—by far—the hardest part. People spend decades giving themselves reasons not to travel, but in the end, you just have to make up your mind and take a leap of faith. If you run short on cash, you'll figure it out, just like you always do.
2. Stop being scared of Airbnb, no one is going to kill you. Better yet, find a friend.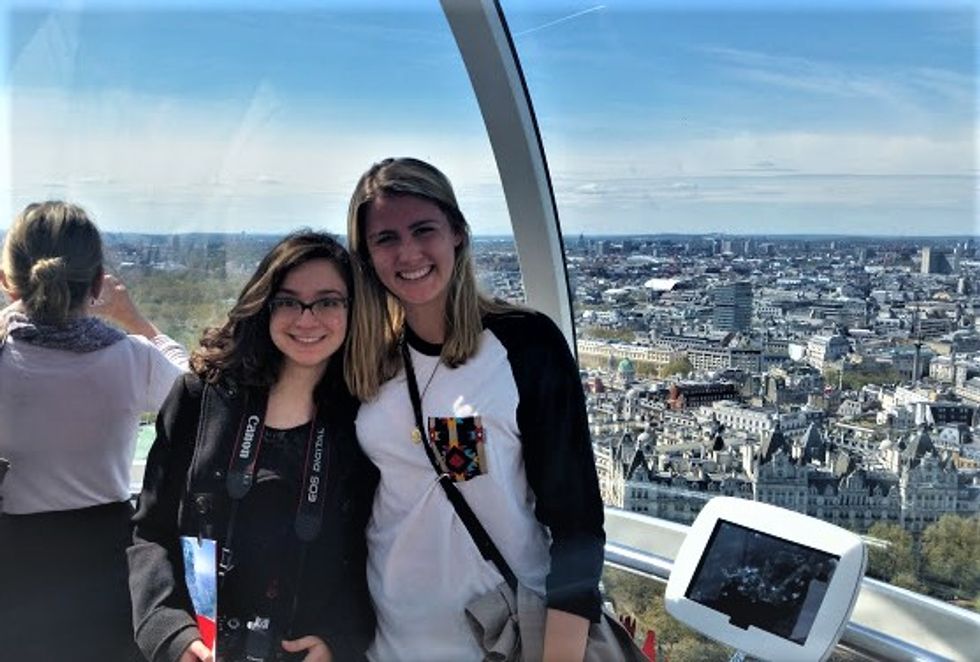 I'm willing to bet you have some sort of connection to somebody in the city you want to visit, so why not stay with them? You know they're safe, and you have a friendly (and free) tour guide on hand! When I traveled to London, one of the most expensive cities in Western Europe, I called a friend from high school who introduced me to one of her friends from college. We had an incredible weekend together, and I made a lifelong friend!
If you really can't find anyone to stay with, you should not be paying more than 20 dollars per night, per person, for a place to sleep. There are thousands of Airbnb's that are reviewed by guests, located in the city center, and fractions of the cost of a hotel. Like this Airbnb listing in the center of Florence, listed at $12 per night with a private room.
3. Stop overpaying for flights! Use a flight tracker.

Okay guys, this is where the real money saving is. The trick is: BE PATIENT. I constantly hear people complaining about $2000 flights to wherever they want to go, and I'm here to tell you that that is the biggest rip off ever.
My go-to flight tracker is Google Flights. This program gives you the option of plugging in dates and airports so you can know whenever those prices change. For example, I want to book a round trip flight from Dallas to Italy, so I have a flight tracked for the days I want to leave and arrive, from those airports as soon as the price drops to my "target price," I'll buy the tickets! You can do this with as many flights as you want, so if you can't decide between a few destinations, then choose the one that hits your target the fastest.
4. Better yet, stop overpaying for ALL of your travel.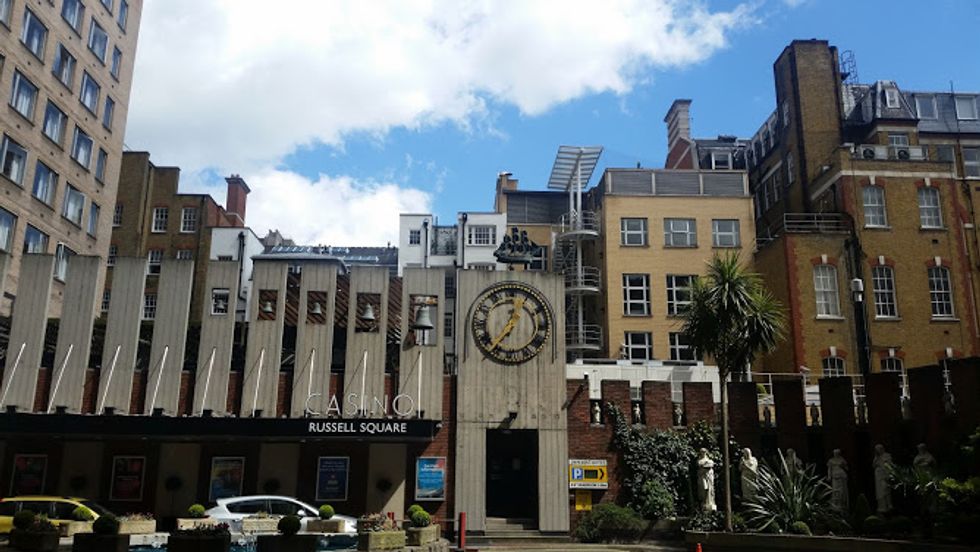 When traveling within Europe, buses, trains and Ryanair are going to be your best friends. These options are COMPLETELY SAFE, and will be cheaper than any transportation in the U.S., so take advantage of them! In fact, on first glance I found a flight on this airline from Milan to Rome for $11! My bus tickets from Florence to Rome were five dollars each. Keep your schedule flexible and travel where you can find the best deals.
5. The biggest tourist traps of them all are restaurants.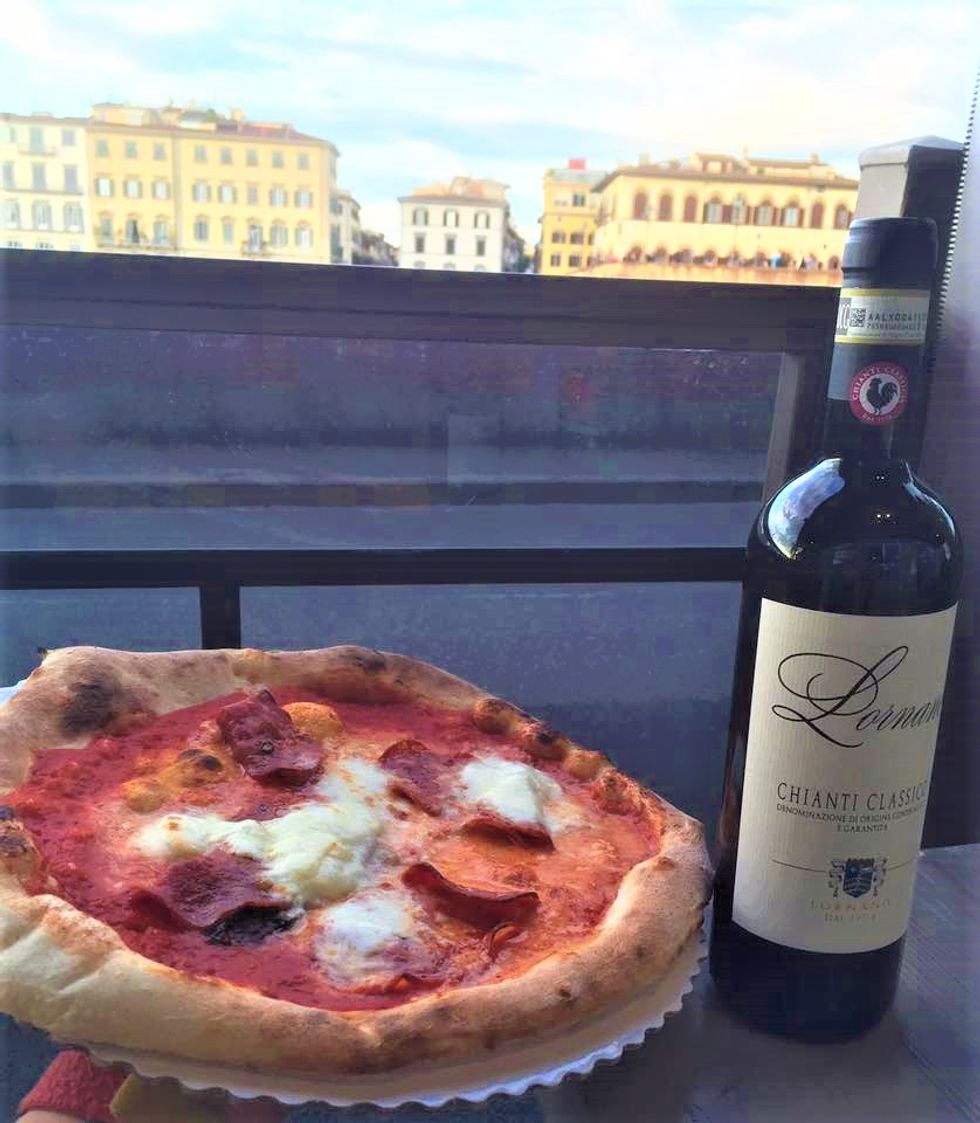 There, now you know. Every single restaurant that costs more than nine euros per plate is a total rip off. When I was living in Florence, friends would complain about a $30 dollar meal when I never paid more than $5 for fresh ingredients every night. How do you avoid getting ripped off? Forget everything you know about eating out. Before you go out to eat, set a maximum price you are going to pay. Luckily, when you look at a menu price, this should be the TOTAL FOR YOUR MEAL. That's right, taxes have already been added, and you DO NOT need to tip. Additionally, that $15 bottle of wine you just bought? Probably costs close to $5 at the local grocery store. Pack your own refillable water bottle, and you're good to go!
If you're staying at an Airbnb or a friend's house, odds are you have a kitchen where you can make fresh food you buy at a grocery store, and this is always the cheapest way to eat. In Italy, as with many European countries, food at farmers market is the cheapest way to shop for fresh, delicious ingredients. Research the city you're going to for more precise information!
6. When it comes to entertainment, more expensive doesn't mean more fun.

Who says you can't have fun on a budget? Some of the most incredible times I had were completely free, you just have to look hard enough for these experiences. The most beautiful view in Florence is a short hike up to a church where you can see the whole city. In London, I saw "A Midsummer Night's Dream" for free at the Globe Theater, a building that Shakespeare himself designed. Additionally, every major city has at least one company that will give free tours. There is something for everyone if you really look for it!
7. Your grandma doesn't need a $200 vase. No really, she doesn't.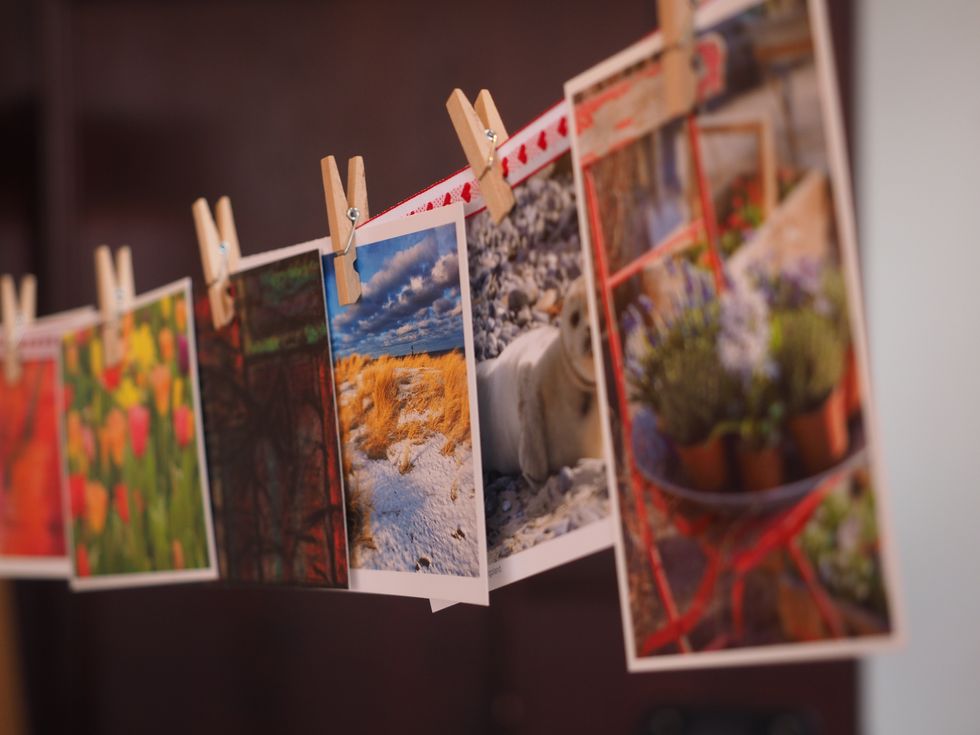 A lot of people (@mom) get caught up in what they need to get for others. When I began shopping for my friends and family, I set a limit on how much I would spend on each person, and found the best gift for that amount. For myself, I began a postcard collection because they are easy to carry and inexpensive.
8. Be prepared for problems, but don't be afraid of them.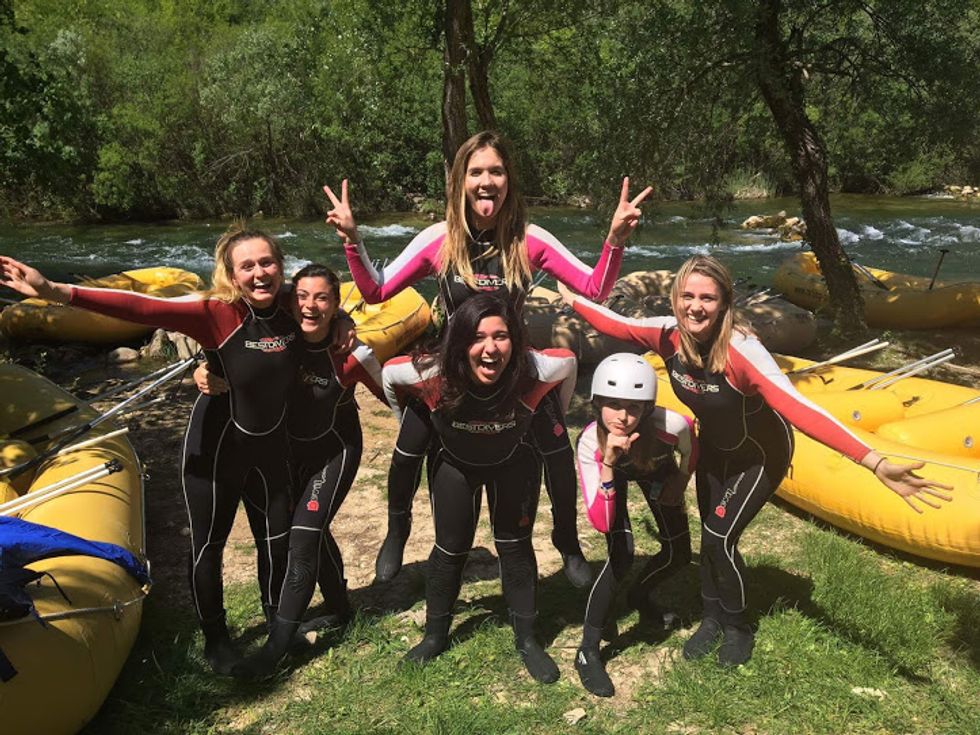 Bet you thought I wasn't thinking about "what if," right? Well don't worry, been there, done that, have a solution. Personally, for the five month trip I was on, I needed incidental money of about 500 dollars for a stolen passport, which included the actual passport plus a new flight, credit card, etc. The bottom line is this: stay out of trouble, because most of these problems are avoidable (mine included). Research the types of crime that are prevalent in the area you have chosen, triple check every booking that you make, and wear a fanny pack.