Have you ever wanted to visit the Florida Keys, but could not choose one? Have you ever wanted to visit Key West but you couldn't decide what to do? Visiting Key West, but tired of the heat? Are you looking for something to do while visiting Key West? If you can answer yes to any of these questions, then this article is for you.
1. Water Sports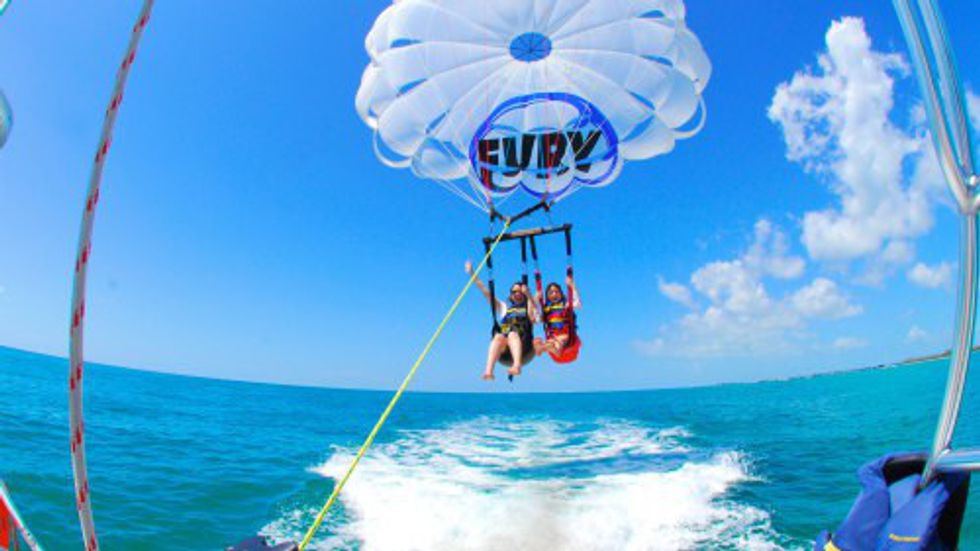 Whether you go through Sunset or Fury, there are plenty of options for fun on the water. You can jet ski around the island, parasail, snorkel, and much more. There are stands set up all over Old Town where you can purchase these options. Be prepared to spend some money because these items can get pricey.
2. Museums
From Mel Fisher's to Hemingway's House, there are plenty of historical sights to visit while in Key West. Mel Fisher's is a great place to go if you are interested in treasure hunting and Hemingway's house is ideal for those interested in the life of this iconic American author. Make sure that you try to tour as many of the museums in Key West that you can. It can get pricey but if you bundle your tickets you can save some money.
3. Sunset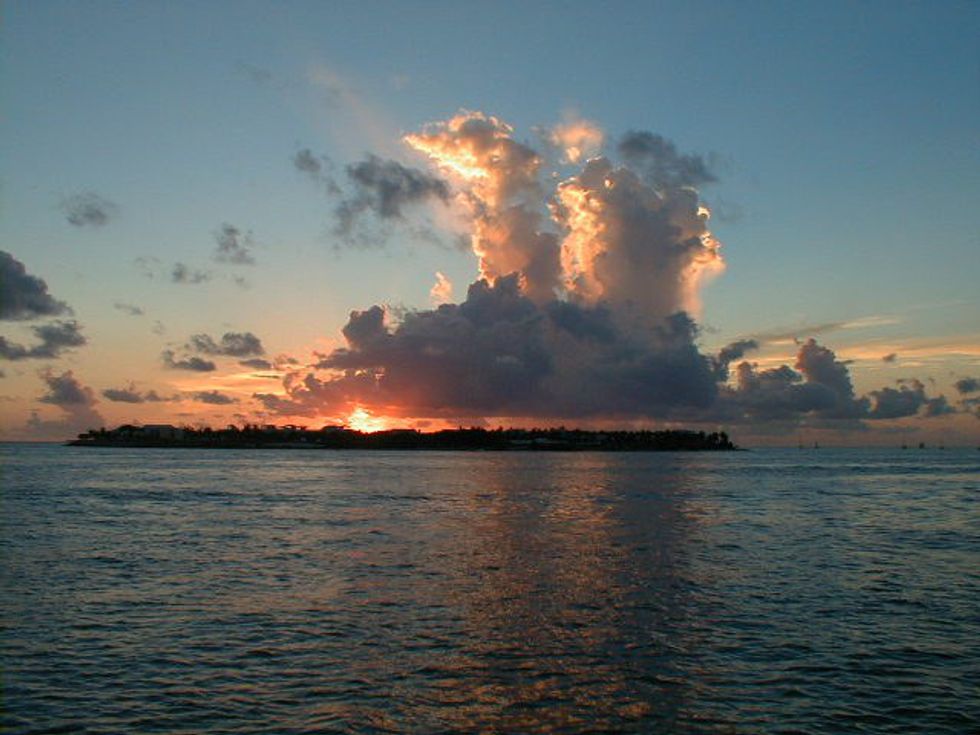 Some of the most beautiful sunsets can be seen from Key West. A great place to watch the sunset is from Mallory Square where many people gather every night to look at the sunset and watch the performances.
4. Mallory Square
Every night Mallory Square hosts local performers including a bagpiper, a fire breather, a contortionist, and much more. Bring cash so that you can tip the performers and purchase drinks or food from vendors.
5. Relax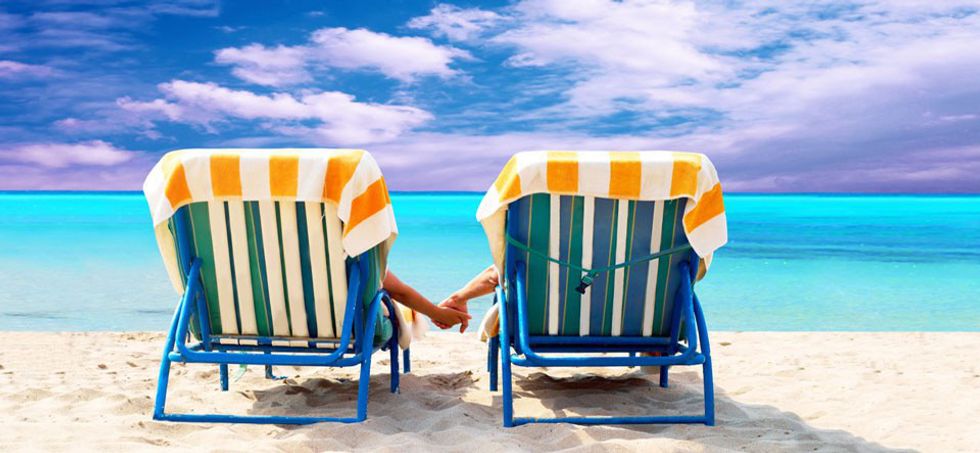 Don't forget to relax when you visit Key West (or go on vacation anywhere). Whether you go to the beach or the pool, take the time to relax and enjoy your vacation.
6. Eat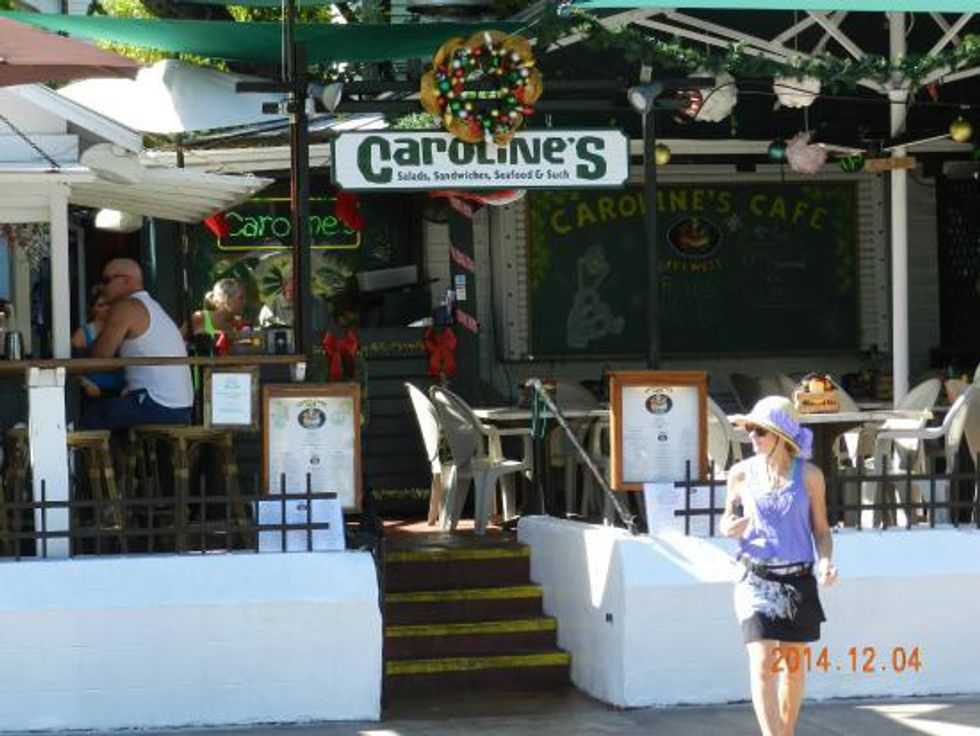 There are many different restaurants to eat at when in Key West. Many of the restaurants post their menu outside so that you can figure out if you would like to eat there. Don't be afraid to venture out of your comfort zone and eat somewhere other than Hard Rock. Some of my favorites are Caroline's, Fogarty's, and The Rum Barrel.
7. Drink
Key West is known for its over 21 party scene. For those over 21, there are plenty of bars to try. From the Smallest Bar in Key West to clothing optional bars, there is a place for everyone. If you happened to be interested in Hemingway, then you can even drink in the same bar he did.
8. Mile Zero and Southern Most Point
Of course, when you go on vacation you need to go to common tourist locations. Some of these places include Mile Zero and the Southern Most Point. At some of these sites, you will need to stand in line to take pictures so be prepared to wait. Also, be ready to walk to all of these locations because there is not a ton of parking in Old Town.
If you have never been to Key West, go. If you have not tried any of the tourist activities, then do those at least once. An, if you need any ideas, take a look at this list or ask me.