In spirit of going down to Portland, Oregon, this past weekend to see my best friend who was visiting from home, I thought I would share a few reasons why everyone should visit Portland at some point in your life. This quirky, hipster city is home to many, and exudes ethnic food, impressive architecture, and bomb doughnuts.
1. The food carts.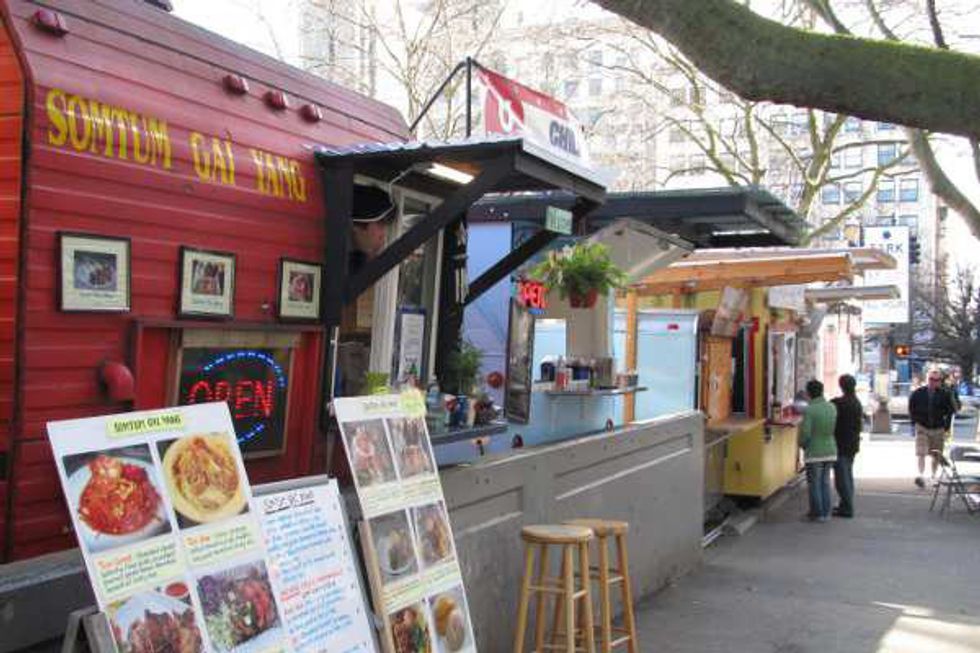 I am a huge foodie, and what better place to try a bunch of unhealthy but delicious food? Vietnamese, food from the heart of Africa, or that trusty slice of pizza, these food trucks have it all. Give it a try, people, you wont regret it.
2. The shops.

This was one of my favorite things about Portland: The cute and quirky boutiques. Whether you are looking for high-end hair products or gently used clothing for a super good deal, Portland has got you covered. Walk around and window shop if you have the time; I can assure you will see some pretty cool stuff.
3. The one and only Powell's Bookstore.

I am sure you have probably heard of Powell's Books, and if not, I am truly sorry for your loss. This place is amazing. It contains over 68,000 square feet and 1.6 acres of retail floor space -- that's a lot of books, if you ask me.
4. The coffee shops.

If you're like me and enjoy a nice hot cup of joe in the morning, afternoon, or early evening, Portland is the place for you. Their spunky and trademark beverages will give you a run for your money. Pro tip: Make sure to visit one downtown and pull your laptop and a journal out to trick them into thinking you actually live there.
5. The nature.

Portland is full of nature, and so is the rest of the PNW for that matter. But my personal favorite spot was Multnomah Falls -- I mean look. How could you not fall in love with this place?
6. The city views.

I'm a city girl, and how could you blame me after seeing this picture? Portland is a beautiful city on the inside and out, but even more beautiful at night. Take a stroll during dusk and you'll never want to leave.
7. The Saturday Farmers Market.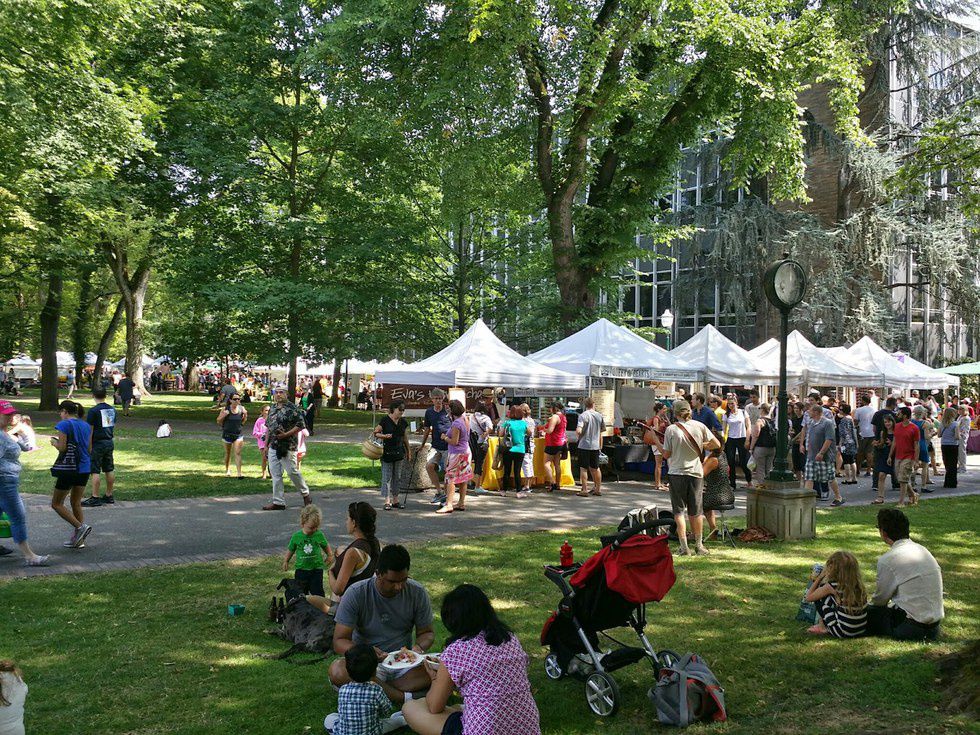 The farmers market downtown on Saturdays is the place to be, I'm telling you! Whether you're looking for a specific souvenir for your cousin or an authentic, Portland-made hot sauce, you'll find it here. Make sure to stop by the food trucks beforehand so you can shop and walk on a full stomach.
8. And, of course, the classic Voodoo Doughnuts.

Just a fair warning, this place is literally always crowded, so plan on waiting for a while (but it's worth it). Whatever your craving is, Voodoo's got you covered. That maple glazed doughnut with bacon? Or the "Old Dirty Bastard"? There is something for everyone.
Here are some traveling tips and tricks when visiting Portland, my new favorite city. Eat lots of food, drink lots of beer, and eat some doughnuts, because that's what this city is all about. Oh, and burn off those calories with a hike or two, then go and eat some more food because you're on vacation, right?