1. Spruce Street Suspension Bridge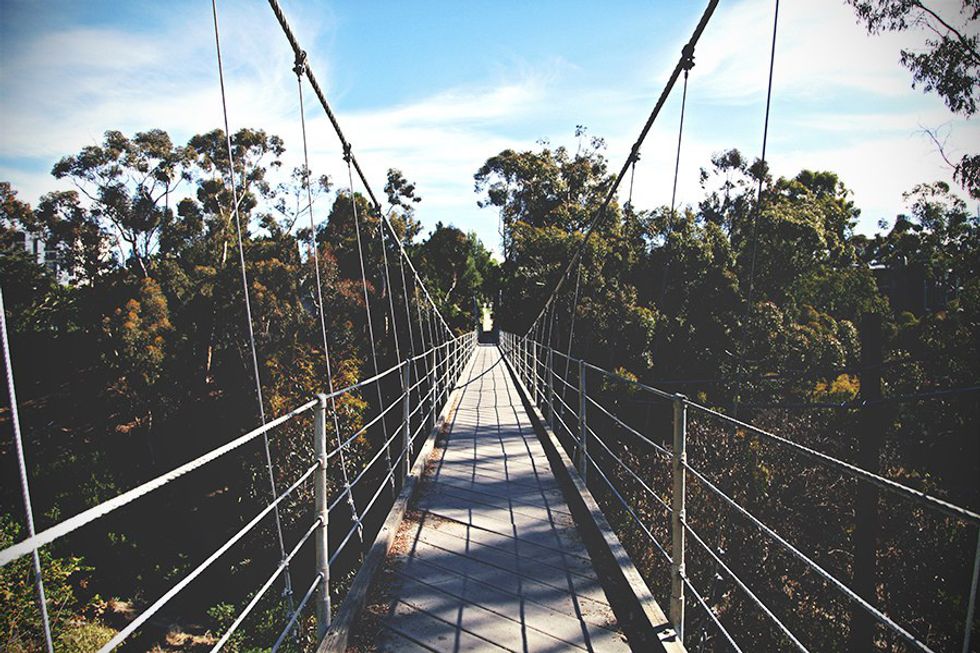 This bridge is right in the heart of the Bankers Hill neighborhood. It's secluded, secretive, peaceful, serene, and most importantly, it floats over hundred of treetops, and sways side to side as you walk on it.
2. The Secret Swings
These swings are near Scripps Pier in La Jolla (that's all you get, sorry). Multiple swings hang from a tree that overlook the most beautiful view of the beach. Talk about the best seats in the house...
3. Windandsea Beach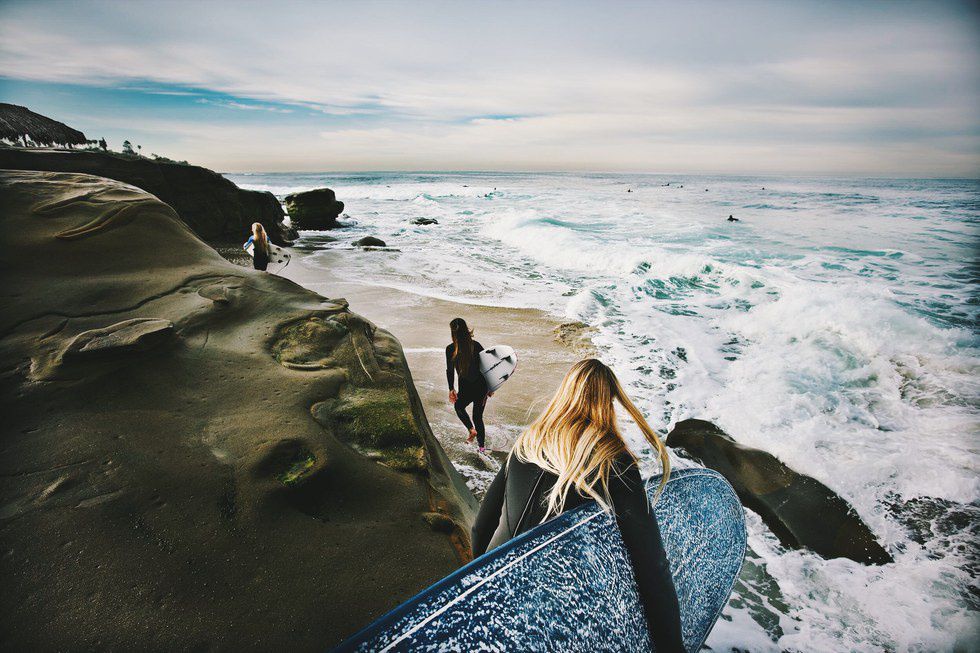 Coronado and Sunset Cliffs are outmoded beaches, especially if you're a San Diego native. Windandsea beach is where you'll catch all the locals -- the waves are intense, the breeze is fresh, and there are many rocks and cliffs that you can sit on as you overlook the sunset. Driving out here after school or during the weekend with friends is the best thing one can do!
4. Salk Institute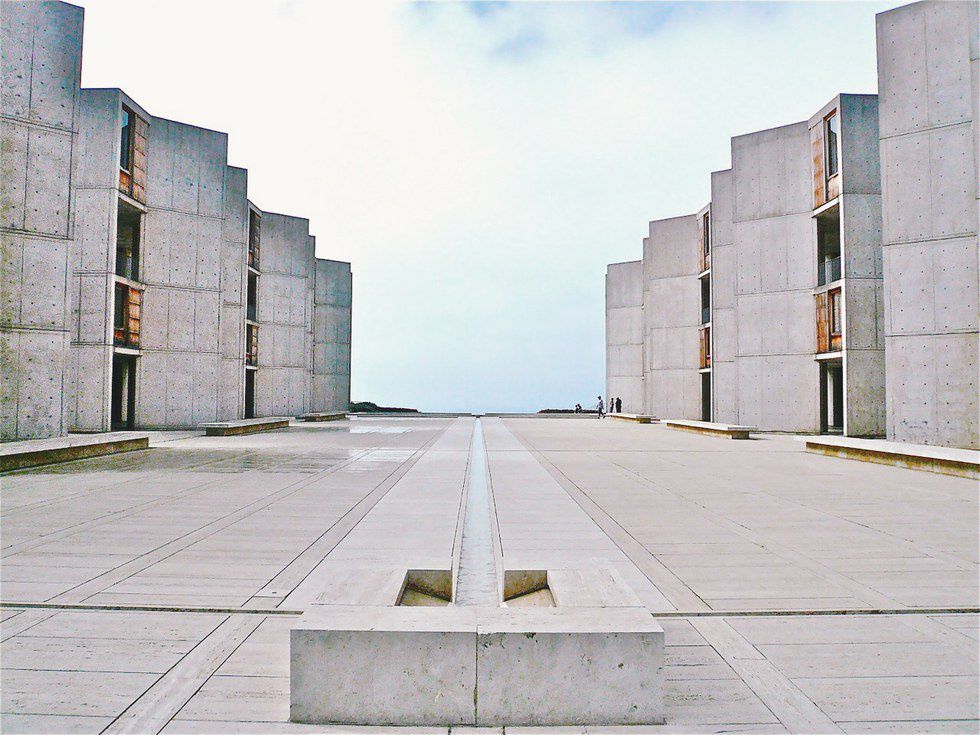 The Salk Institute is a scientific research center. Once you're there, look closely into the office windows and you'll notice tons of laboratories. Most people just go to admire the architectural design of the institute; it peacefully sits alongside the beach and has a long water stream that runs through the center of the buildings. There are many levels and cool hiding spots, it's a perfect place to take pictures.


5. James Coffee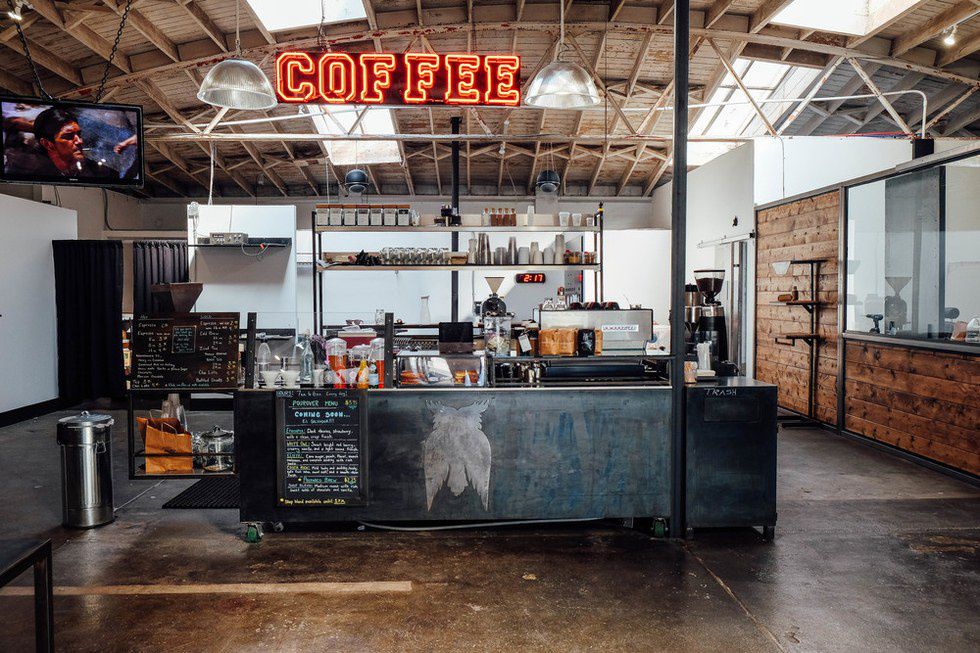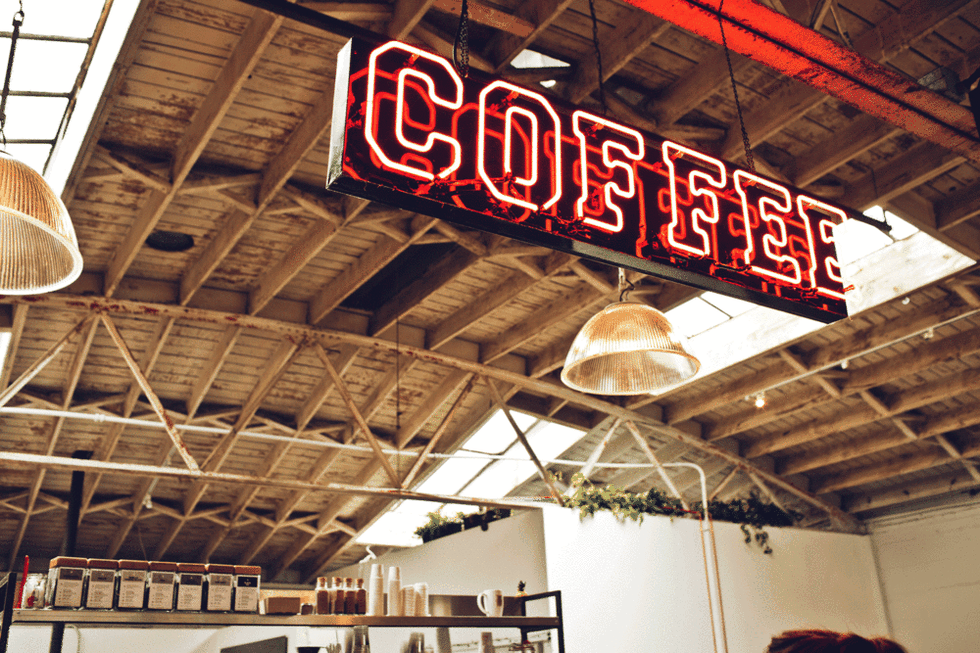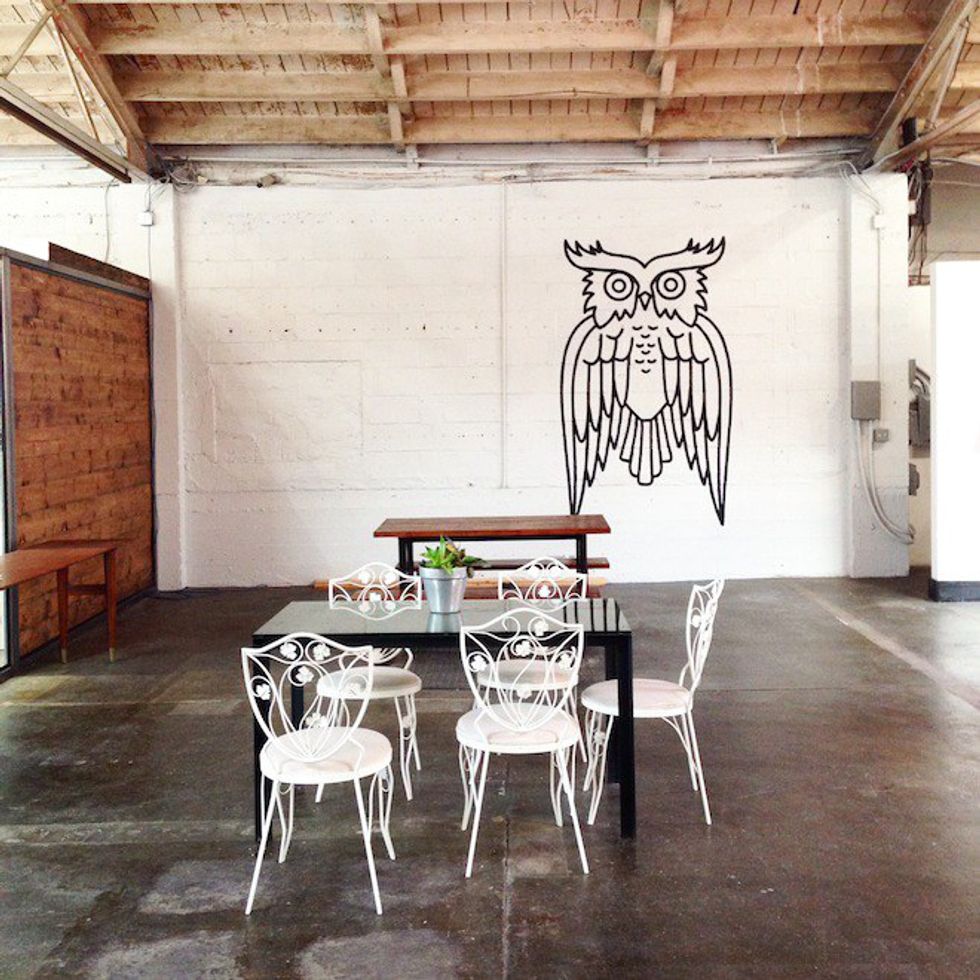 This coffee shop has to be one of my favorites. It's on India Street and has an edgy, yet rustic warehouse vibe. The staff is incredibly friendly, and they always know how to spark up a conversation. They also have some cool neighbors -- a shaving parlor, sunglass shop, and bike shop. The interior design is simple, yet very aesthetically appealing. They sell various different types of merchandise, like tee shirts and of course, coffee blends. The White Owl pour over coffee and Iced Chai Tea Latte are my personal favorites.
6. Wow Wow Waffle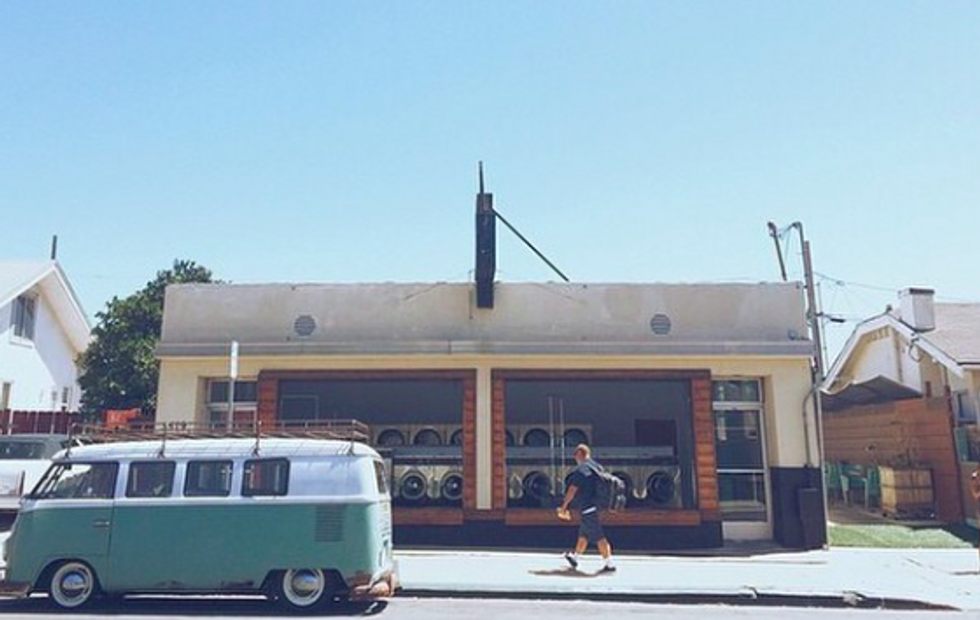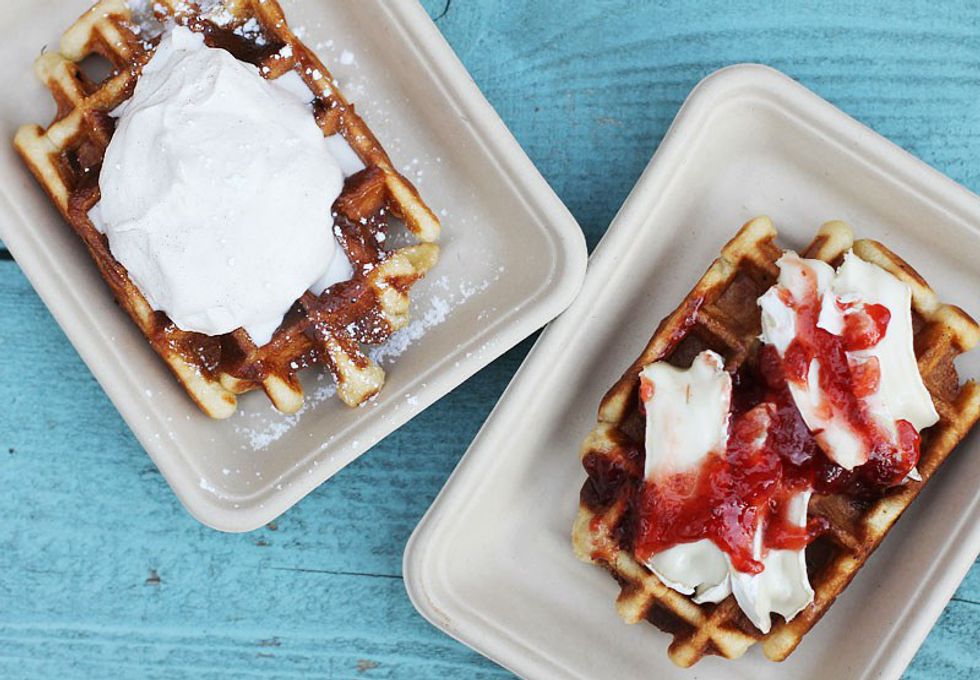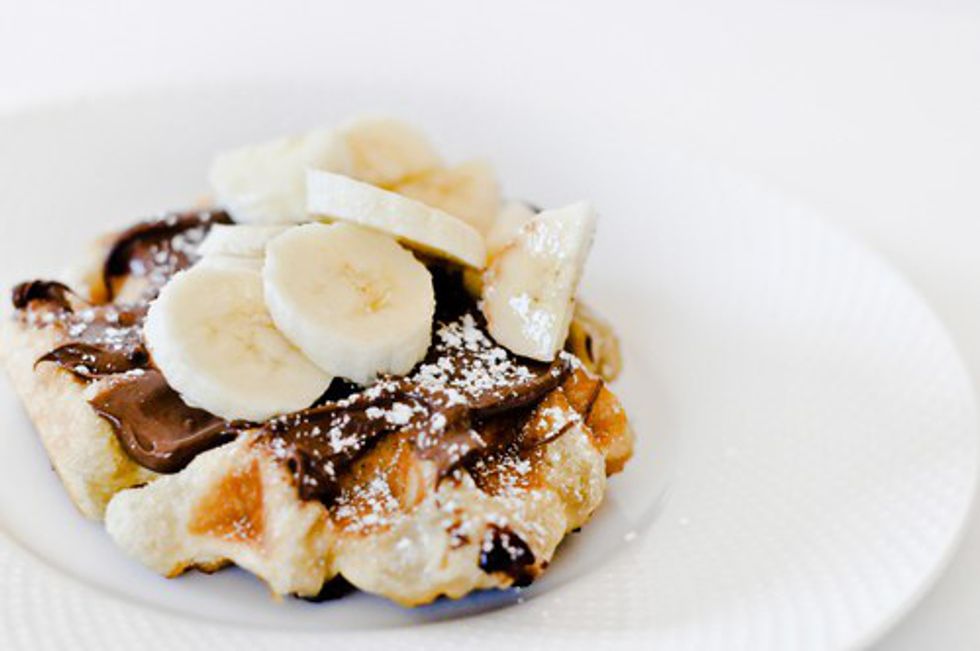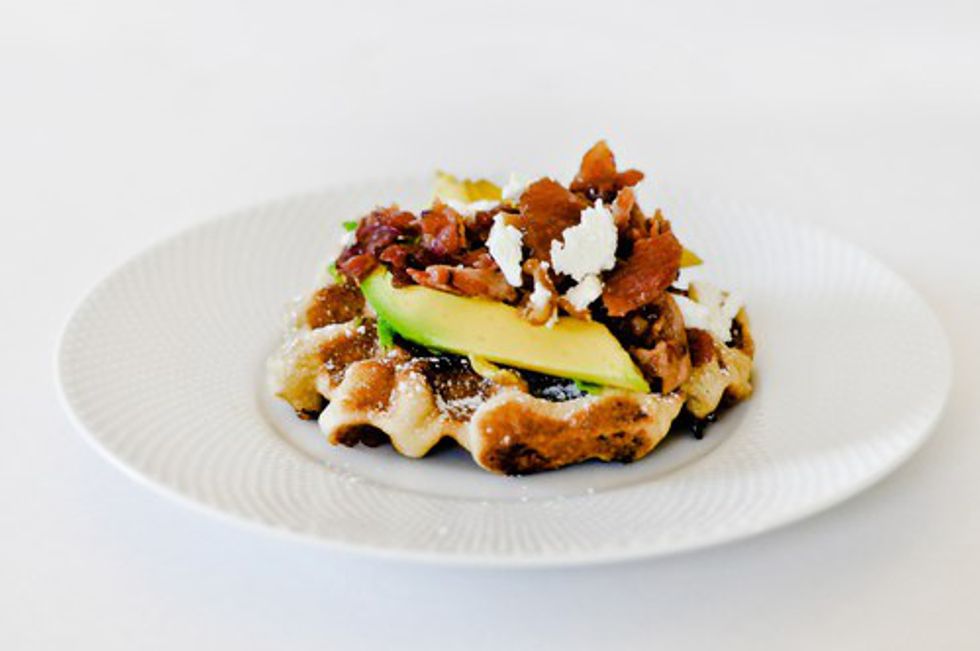 If you're a waffle fan, this is the perfect place for you. If you're a picky person (or just not adventurous enough), be aware that it's practically behind a laundromat. Don't be mistaken, the waffles and toppings are genius. The most popular waffle is the bacon, avocado and goat cheese, but I've yet to get my hands on one but don't be scared to venture out and get your hands on one of these tasty waffles! A definite and personal recommendation of mine would be the Nutella with fruit and Brie and Jam Waffle --they're amazing! The staff is very friendly, and the owner even brings out the food for each customer. It might sound like a hole in the wall, but it's really just a relaxed and cute spot that many people have yet to discover. Don't be intimidated, try something new!