If you have ever been to "Music City," then you know what the hype is truly all about. After spending spring break in the Music City, I have created a must-see, or an activity list, of things I think should be included in your trip.
1. Visit the Johnny Cash Museum
Location: 119 Third Avenue South, Nashville, Tennessee
I, like many, love country music and who doesn't like the song "Ring of Fire"? This museum helped me learn some interesting facts about Cash, including the fact that his name on his birth certificate is listed as J.R. Cash.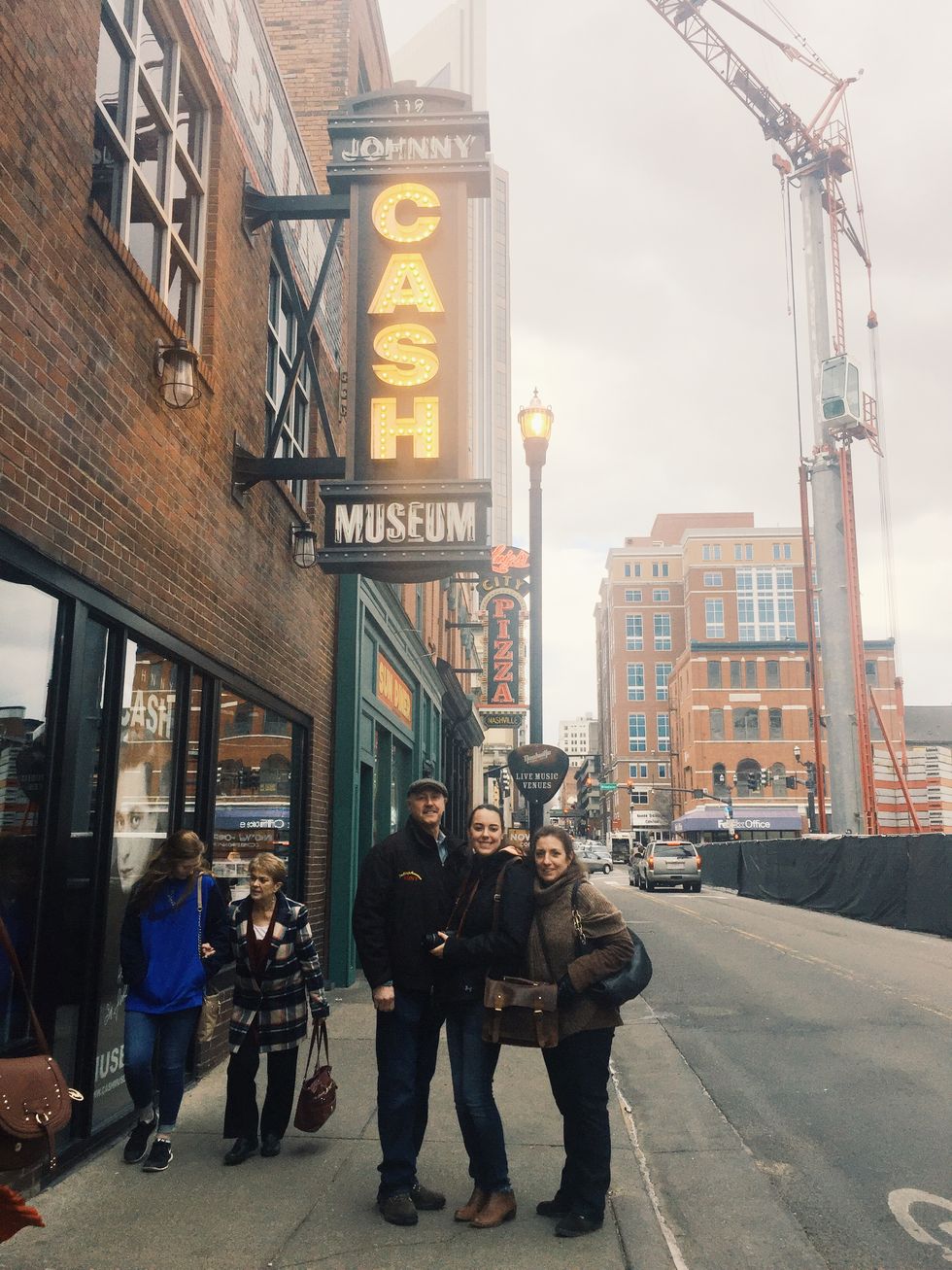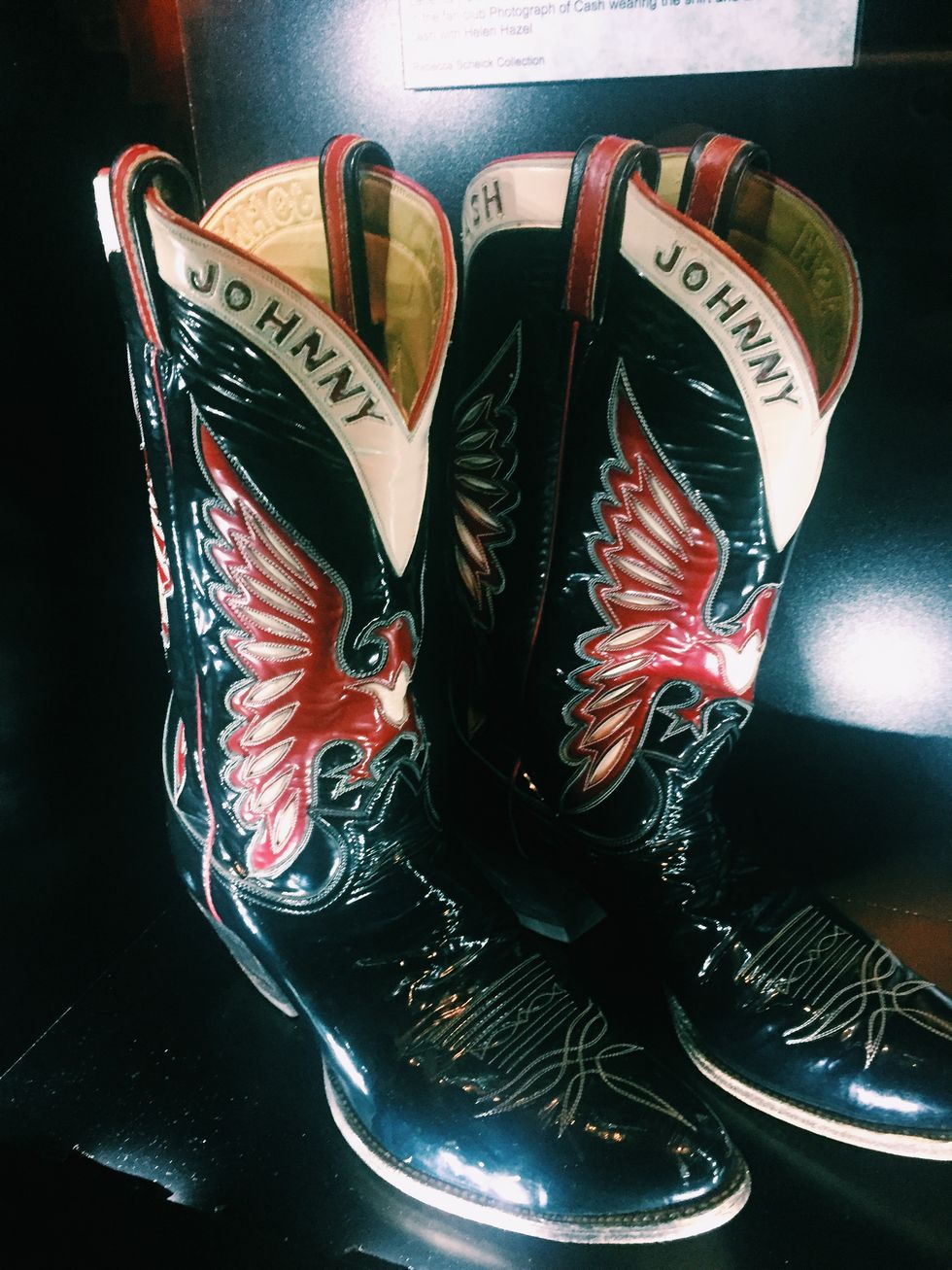 Website: http://www.johnnycashmuseum.com

Location: 4580 Rachel's Lane Nashville, TN 37076
If you are in any way like my family, stopping at a historical site is always a must. We never pass up the opportunity. We got to tour his mansion and see his grave. I think it's more important to experience history for yourself rather than just through a textbook. It really makes me happy when I can touch something historic. For example touching a hand rail that years before a president once touched really makes me smile. No matter where you go, try to experience a piece of history because it's definitely something special.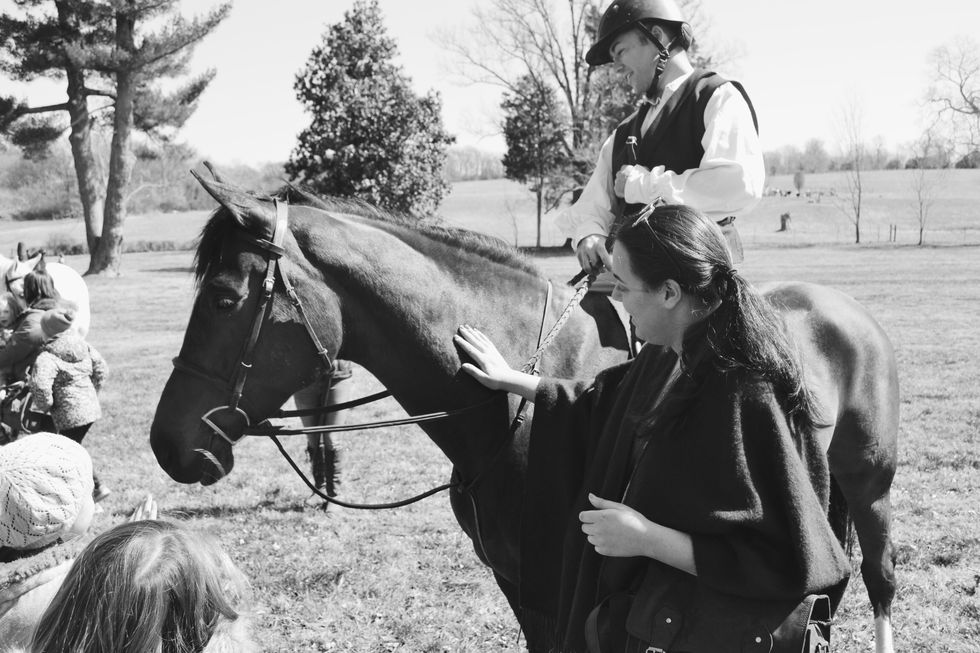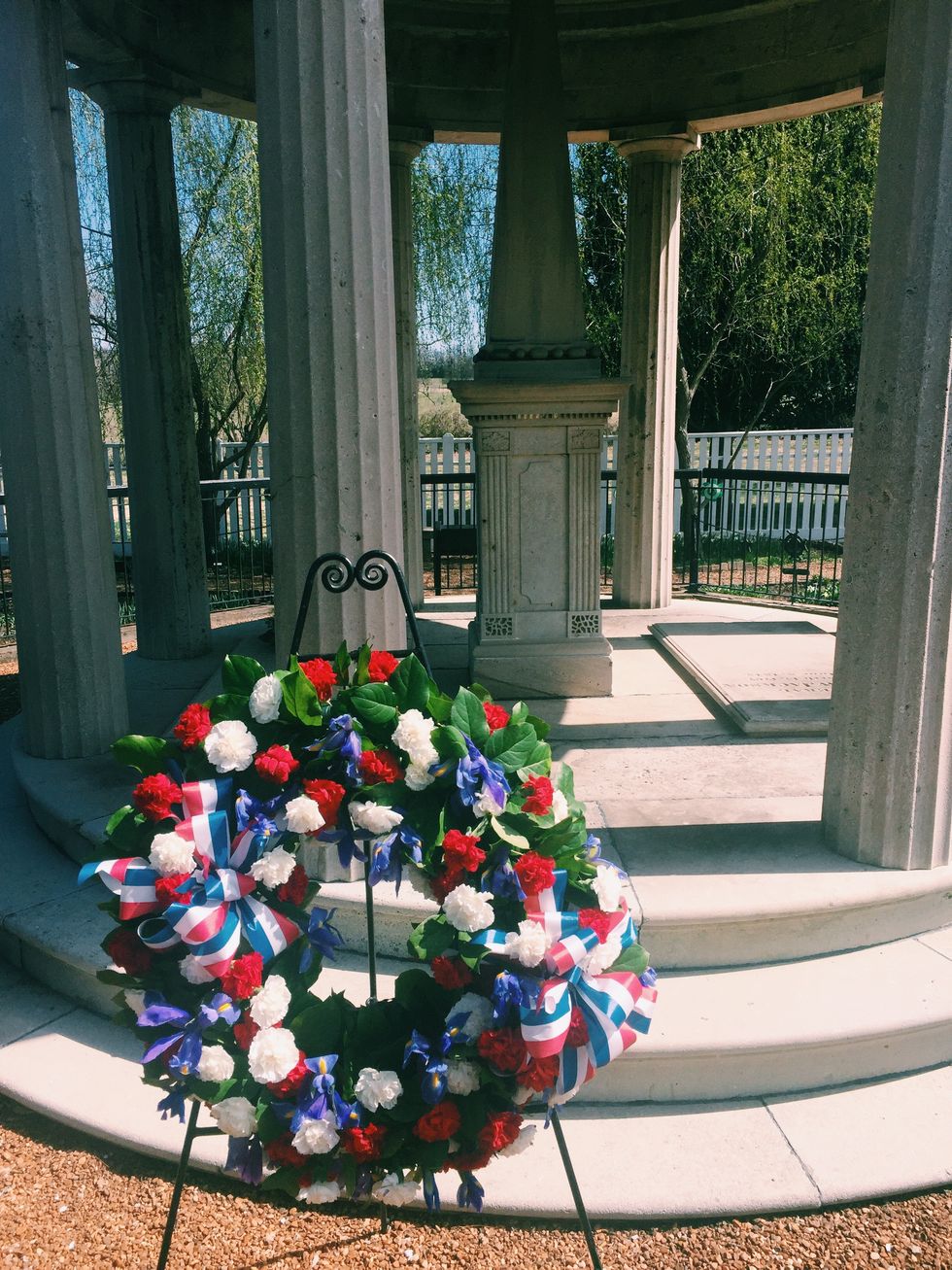 Website: http://thehermitage.com
Location: 222 5th Ave S, Nashville, TN 37203
Country music has always been something I listened to. That's why going to the Country Music Hall of Fame was so special. I got to see handwritten lyrics to the songs that speak to me. Definitely something to see, especially the outfits worn by all those famous artists. One of the truest quotes I found in the Museum was one that said "Country music is three chords and the truth." - Harlan Howard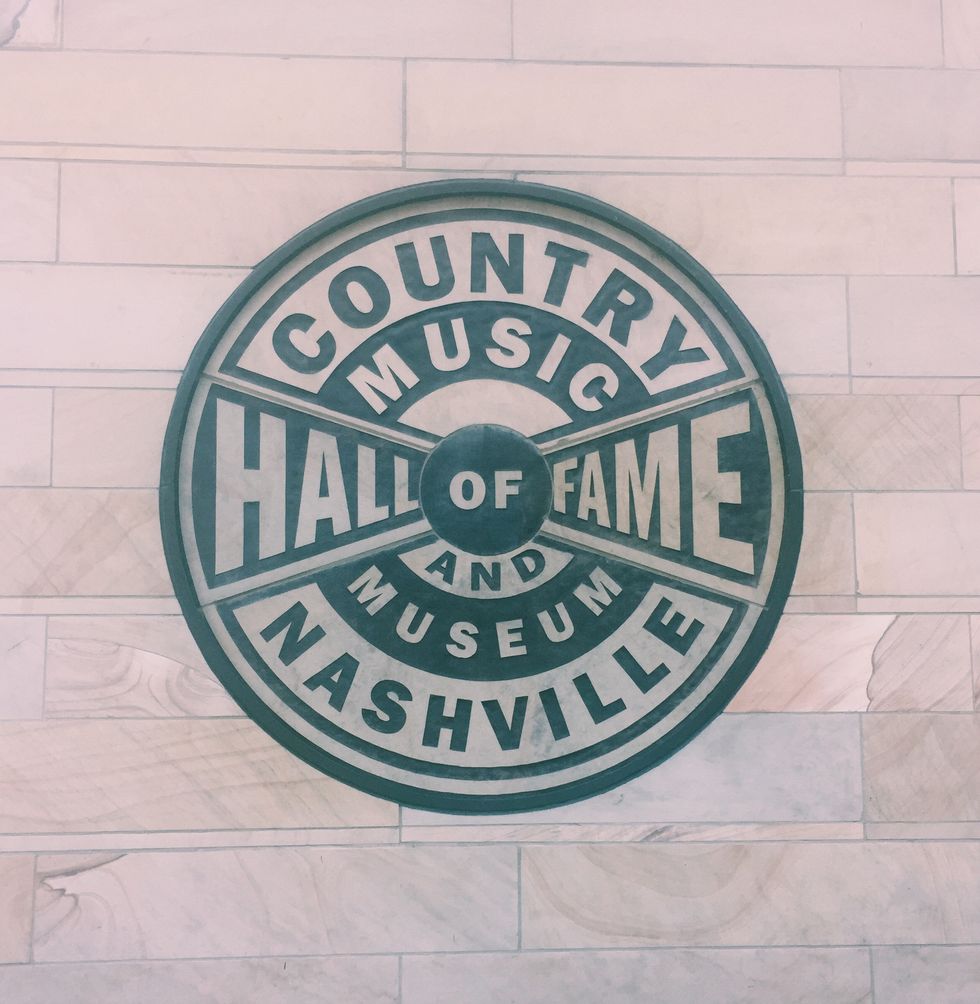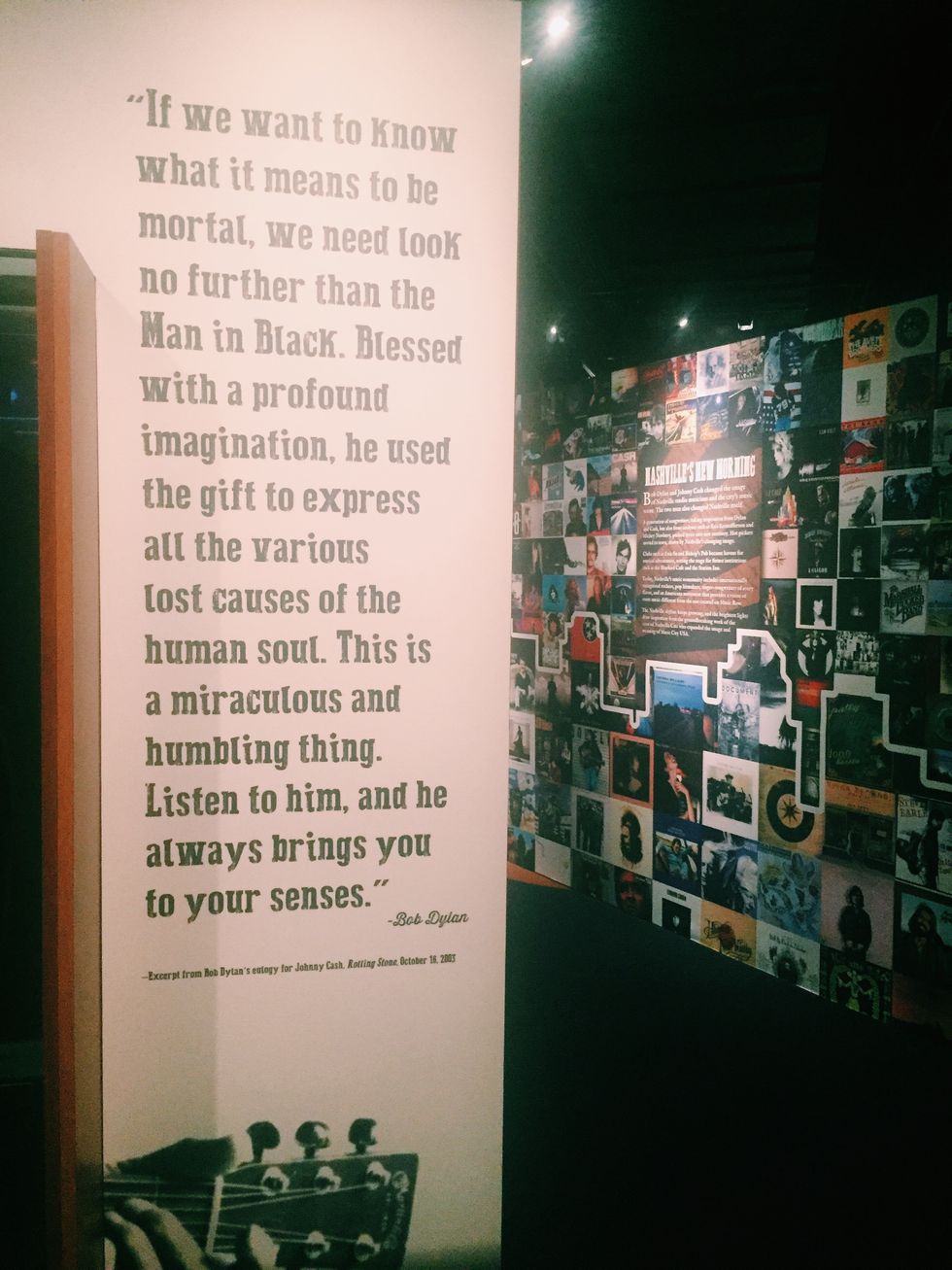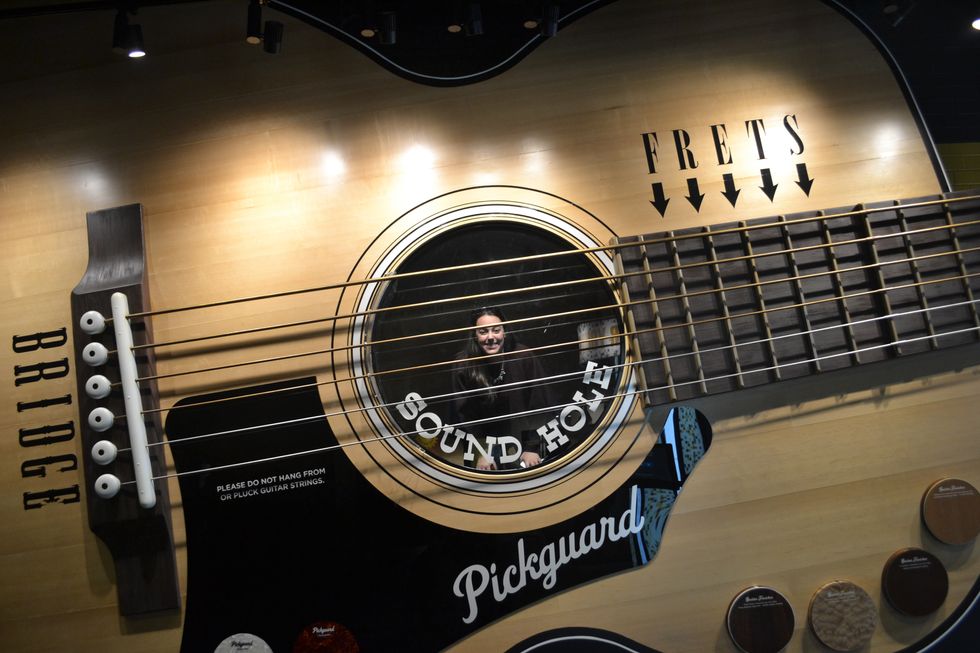 Website:
http://countrymusichalloffame.org
Location: 2804 Opryland Dr, Nashville, TN 37214
"The show that made country music famous." I definitely had a GRAND OLE time at the Grand Ole Opry! The fact that I got to witness a part of history in the flesh and stand on a piece of wood where some of country music best sung their hearts out is definitely something everyone should experience if they ever go to Nashville. I definitely learned how special it is for artists to be welcomed into the Grand Ole Opry.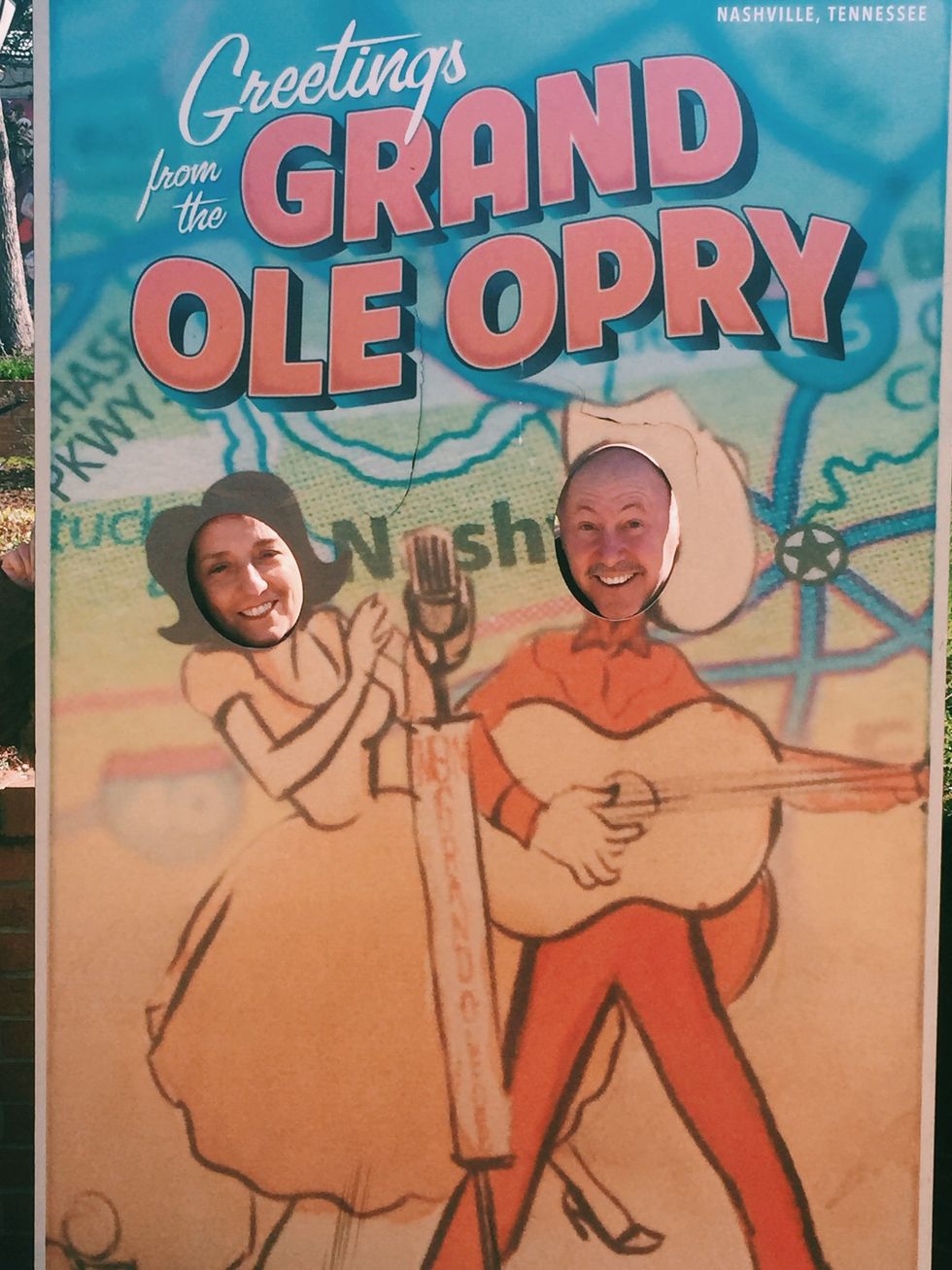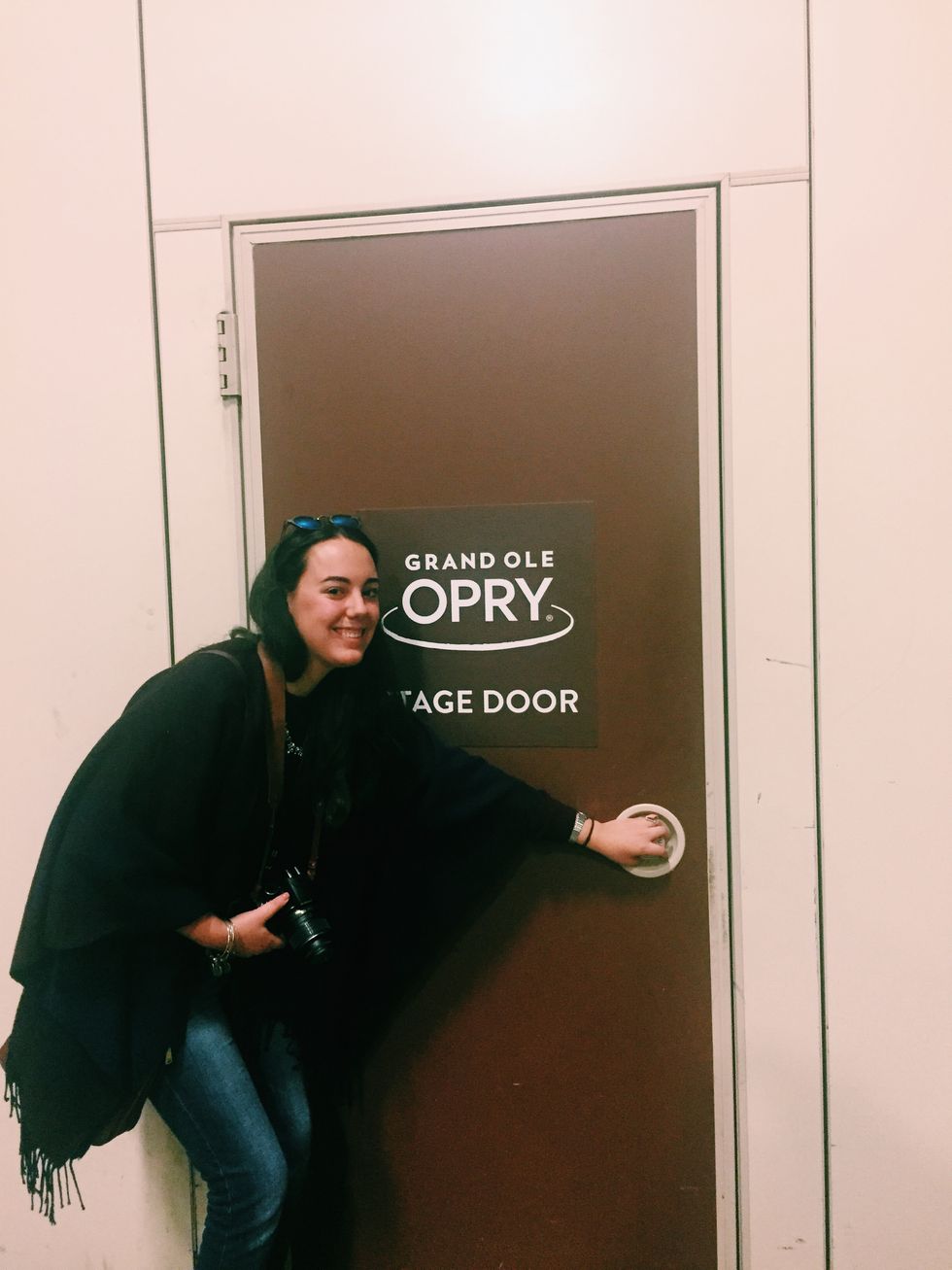 Website:http://www.opry.com
5. Nelson's Green Brier Distillery
Location: 1414 Clinton St, Nashville, TN 37203
If you still don't think Nashville is great, add Tennessee Whiskey to your list! Although the Jack Daniel's Distillery was super cool, it was also very far from where we were, and we didn't have the time to travel any further so we went to a family run distillery right where we were. Let me tell you, it was probably just as nice, maybe even more, personable than the Jack Daniel's one would have been. The admission price was even something you can't beat for an experience like this. I learned a lot about the Nelson family history and how they got started making Tennessee Whiskey! Talk about a rebellious family history, but to read more up on that experience the tour for yourself! You definitely can't go wrong if you go on this tour! After the tour, if you are of legal age, you may want to take part in their tastings they have!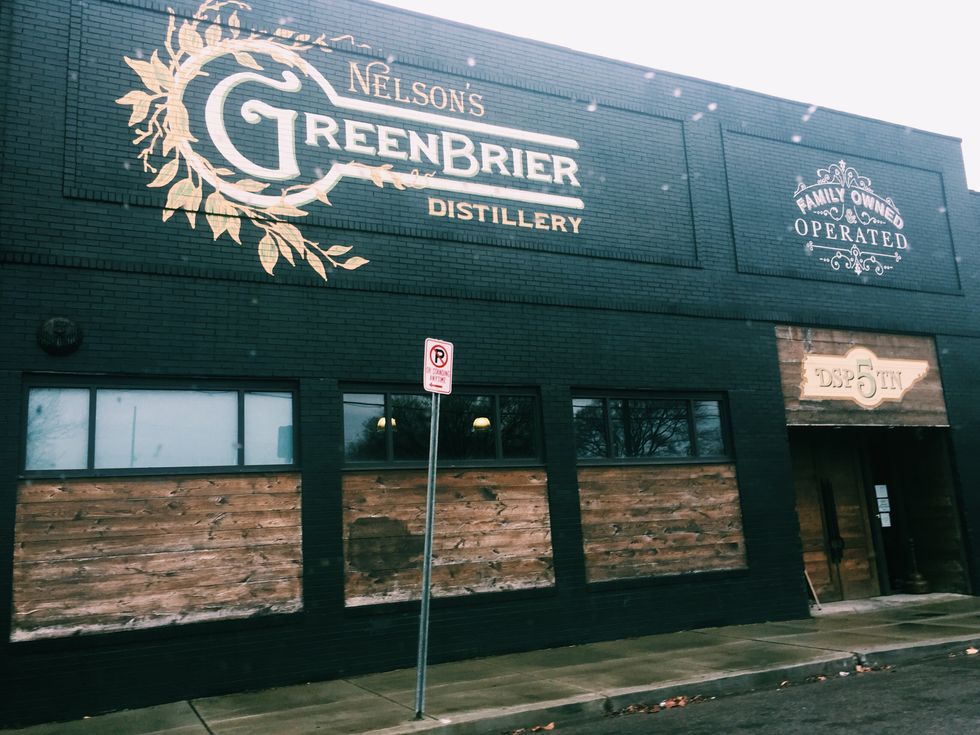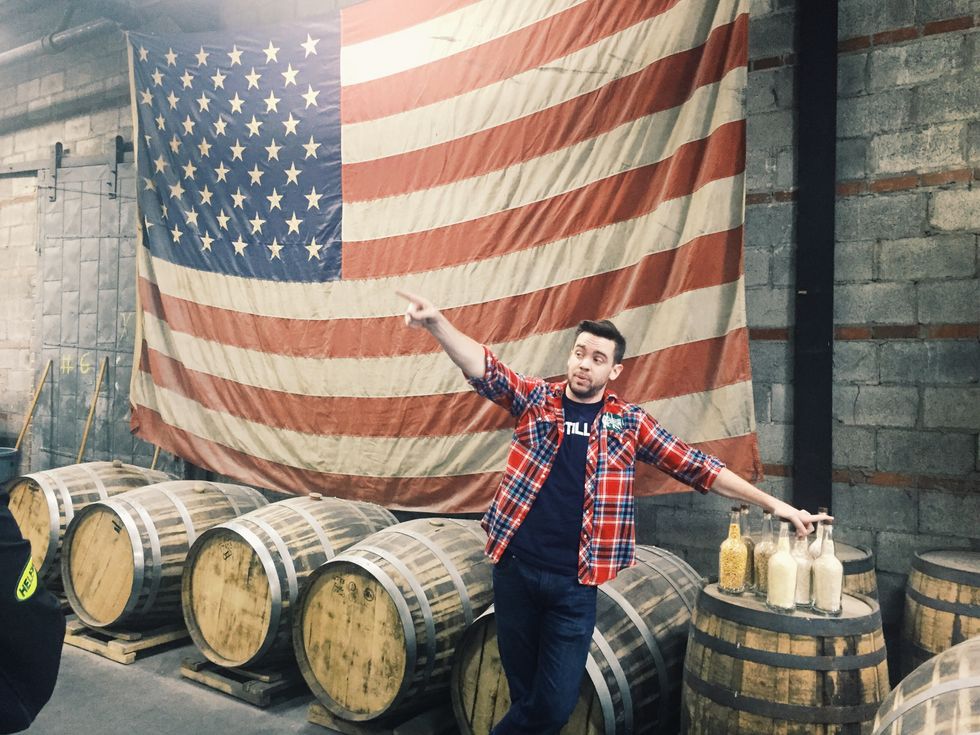 Website:http://www.greenbrierdistillery.com/home/
If you are like me and need to take pictures in front of lots of wall art, then Nashville is certainly the place for that. They are scattered all around the city. Here are just some of the ones I found and a little background about each mural:
"I Believe in Nashville": 2706 12th Ave. S.[rebelmouse-proxy-image https://media.rbl.ms/image?u=%2Ffiles%2F2017%2F04%2F17%2F636280416729722619268563408_i%252Bbelieve%252Bin%252Bnashville.jpg&ho=https%3A%2F%2Faz616578.vo.msecnd.net&s=60&h=38ab1f3129fbe15d08f29d8e1e5c971126181b0aafbfa18f679afc11e80c79f7&size=980x&c=25185410 crop_info="%7B%22image%22%3A%20%22https%3A//media.rbl.ms/image%3Fu%3D%252Ffiles%252F2017%252F04%252F17%252F636280416729722619268563408_i%25252Bbelieve%25252Bin%25252Bnashville.jpg%26ho%3Dhttps%253A%252F%252Faz616578.vo.msecnd.net%26s%3D60%26h%3D38ab1f3129fbe15d08f29d8e1e5c971126181b0aafbfa18f679afc11e80c79f7%26size%3D980x%26c%3D25185410%22%7D" expand=1 original_size="1x1"]I actually never got a picture in front of this one because the night before I was going to go, someone destroyed the sign. I got to see the destroyed mural in person but not to give that person any more attention. I decided not to post that picture. It has since been repainted and I will be back to get my picture!
Draper James stripes: right across from "I Believe in Nashville."This next one was still in 12 South too.
THE GULCH; What Lifts You Wings: 302 11th Ave. S.
7. Rodizio Grill The Brazilian Steakhouse
Location:166 2nd Ave N, Nashville, TN 37201
In terms of food, you want to try many places. My advice would be to go to the salad bar and get some sides for the table but do not fill up on them. Then, let the meats and seafood come! You can always take a break but get your money's worth because it's definitely worth it. Get some fresh grilled pineapple to not only cleans the palate in between rounds, but also because you will dream about it weeks and weeks later, maybe even years! But if you want a lot of great food, check out it out for yourself!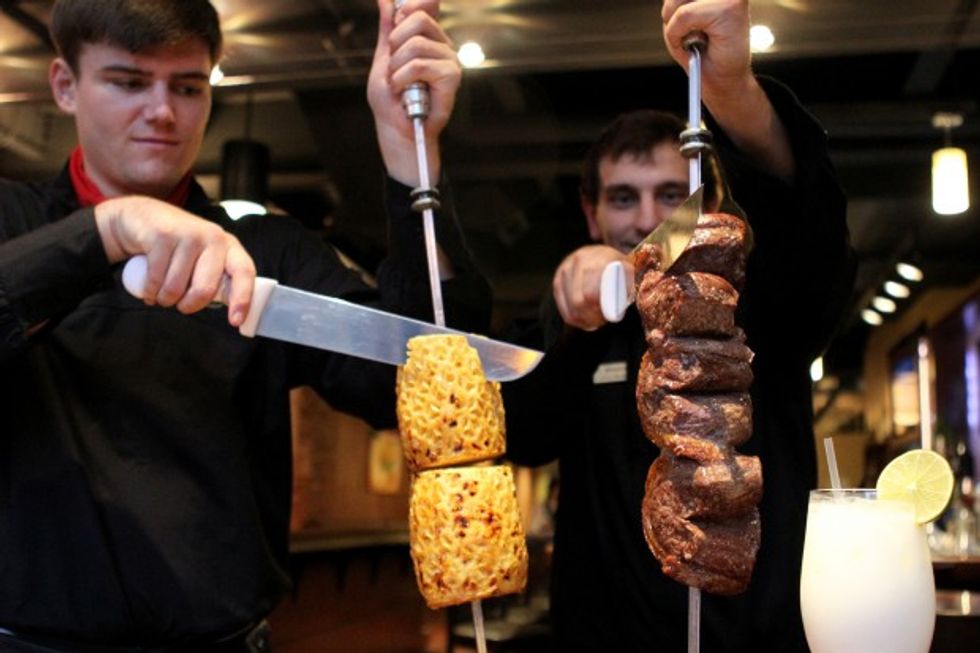 Website:https://www.rodiziogrill.com
8. Monell's At the Manor
Location: Nashville International Airport (BNA), 1400 Murfreesboro Pike, Nashville, TN 37217
If you want lots of awesome food, family style, this is the place to go! And, boy, do the locals know it! What I loved about this place was the atmosphere, it was the whole southern mentality that everything moves to the left. The fried chicken was incredible! The place gave me a real home-like feel. It also left me feeling like Violet from Charlie and the Chocolate Factory... "You guys might need to roll me out of here!"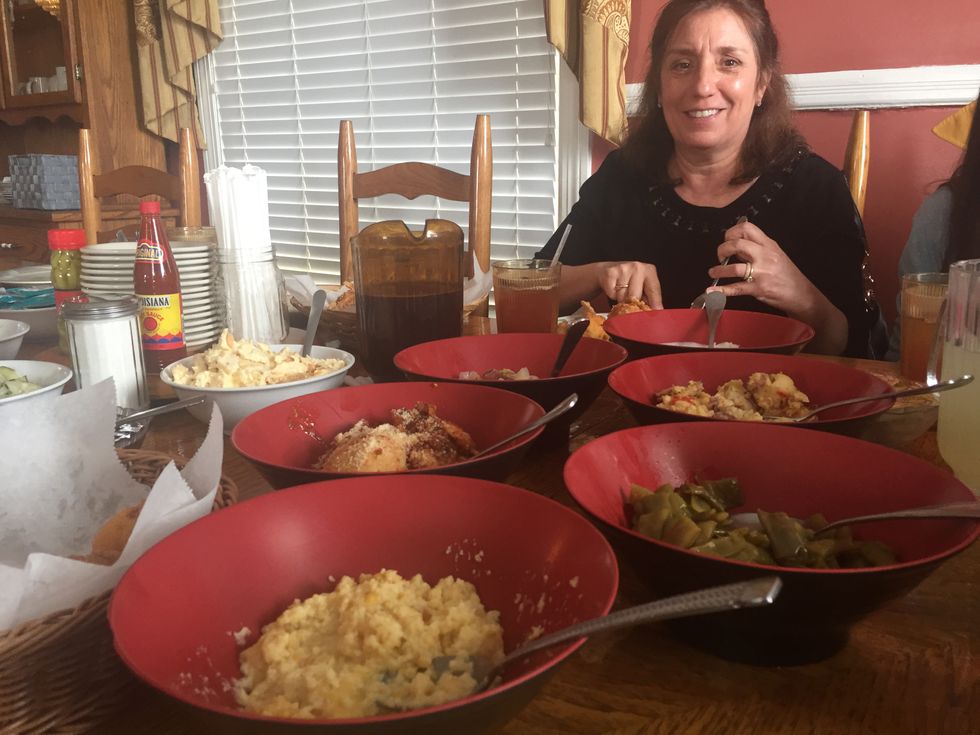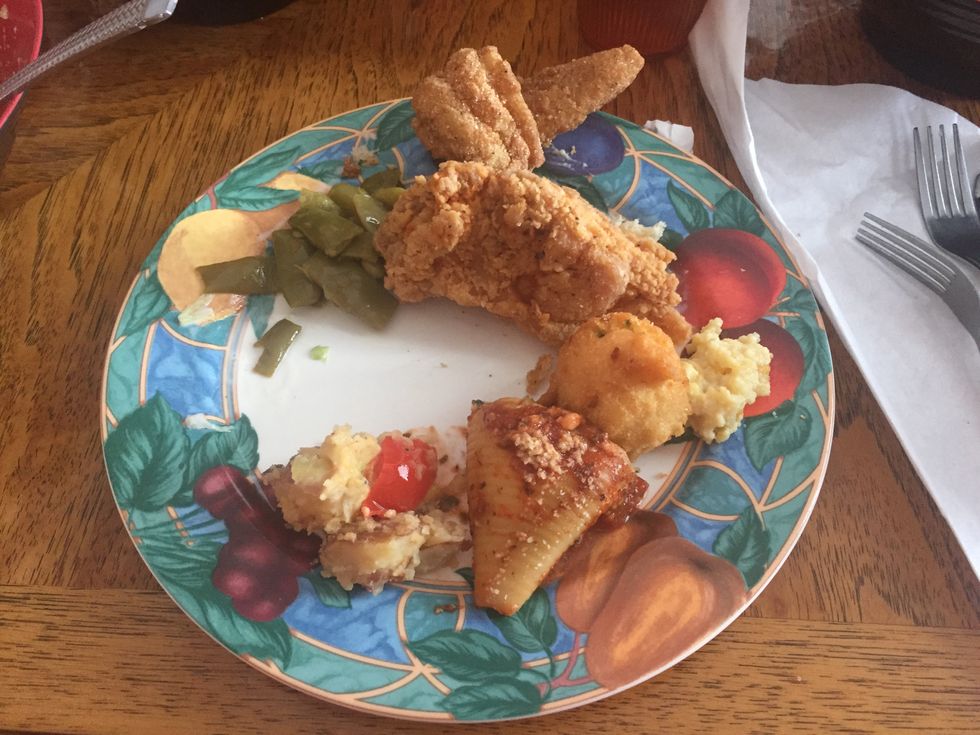 Website:
https://monellstn.com/at-the-manor