Whether you were born and raised here or you're just visiting, Tampa is one of the coolest cities in the country. It's not nearly as lively as somewhere like New York City, but still maintains an entertaining night life and countless activities throughout the area. For the people who like the idea of a big city lifestyle but also enjoy the small-town feel, Tampa is the place for you. As a Tampa native, I've got quite the list of places where you just can't help but take a picture.
1. Oxford Exchange

Not only can you get a quality cup of coffee or tea, you can also spend some time scouring through the quirky trinkets and books that are on display throughout the restaurant. Breakfast and Lunch are both 10/10 here. When you're done eating and exploring, make sure you have someone take a picture of you in front of the white brick entrance for your latest Facebook profile pic.
2. Riverwalk

A new addition to downtown, the Tampa Riverwalk is the perfect place to walk your dog, go for a run, make your boyfriend take 100+ pictures of you, etc. The 2.5 mile walkway extends through downtown's most popular museums, restaurants, and parks and is a beautiful sight both day and night.
3. Hyde Park Village

Just a few minutes outside of downtown, Hyde Park is the perfect place to grab a drink and stroll around with friends. Home to many unique bars and restaurants, the village is unlike any other spot in the city. There are also tons of shops, and they offer free parking!
4. SoHo

For all you 21 and ups, South Howard (better known as SoHo) is the main nightlife scene in Tampa. There are multiple bars and restaurants, and you're more than guaranteed to have a great time.
5. The Dali Museum

Located just outside of Tampa in downtown St. Pete, the Salvador Dali museum is an art museum dedicated to the great work of Salvador Dalí. It houses the largest collection of Dalí's work, apart from Europe. You're guaranteed to get a few unique pictures here while also seeing some pretty amazing things.
6. The Tampa Theatre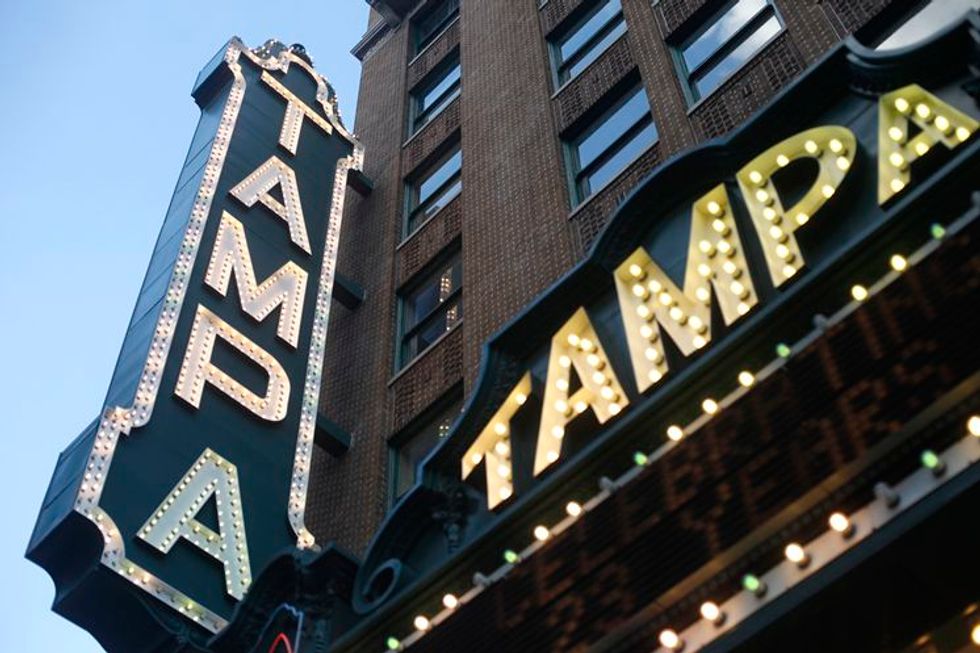 Snap a picture or see a show! The Tampa Theatre is sort of a hidden gem downtown. The theatre has been open since 1926, and features everything from independent, to documentary films on a daily basis.
7. Bayshore Boulevard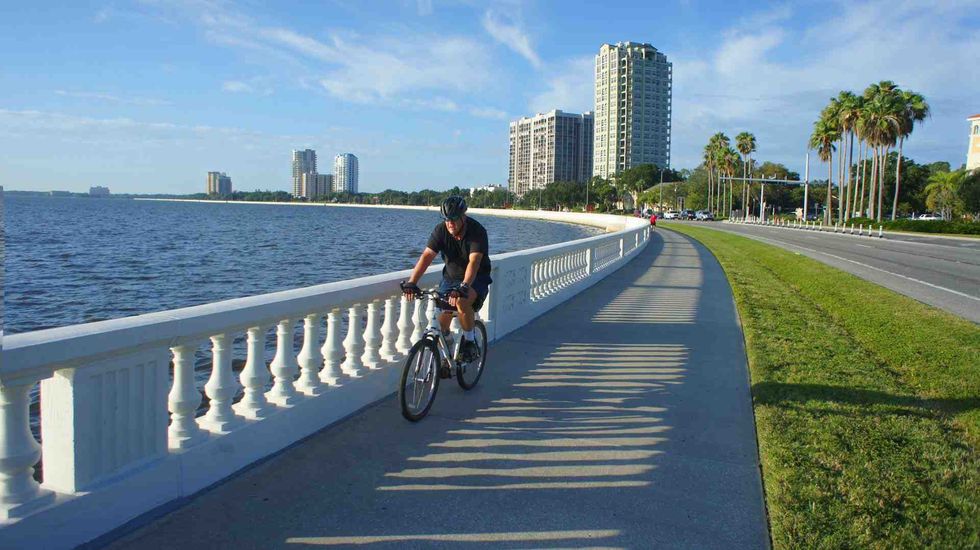 Stretching 4.5 miles, Bayshore Blvd. is a waterfront path located just south of downtown. It is claimed to be the longest continuous sidewalk in the world, and is widely taken advantage of for exercise and recreation. The famous Gasparilla Parade also takes place on Bayshore, making it a memorable spot for most people in the area.
8. Historic Ybor City

Founded in the 1880s, Ybor City was populated by thousands of immigrants, mainly from Cuba and Spain. Workers in Ybor's cigar factories have rolled hundreds of millions of cigars annually. There are multiple restaurants, bars, and even a movie theatre. Ybor is the place to be if you want to appreciate some history while also finding the perfect brick wall backdrop for an insta post.