Lately, everything I've been hearing in the news is very negative.
With the media focusing on everything wrong happening in the world, it seems like there's nothing good happening anywhere. While it's very important to be aware of the evil in the world, and do all we can to stop it, it is also important to remember that there is good here.
We can't lose faith in believing in the good of the world, or else we will have so much more trouble stopping the bad. Without further ado, here are eight good things that are happening in the world right now.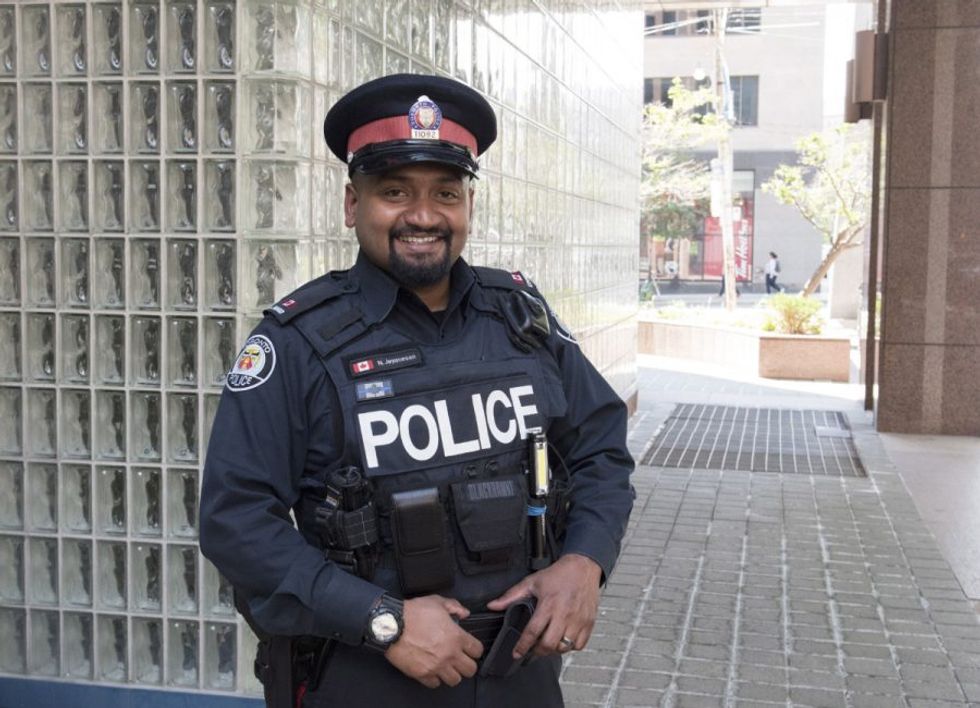 When Canadian police officer Niran Jeyanesan was called in for a shoplifting case, he found something he wasn't expecting. The perpatrator was an 18 year-old boy attempting to steal an outfit from Walmart to wear to a job interview. Jeyanesan, a true angel, decided not to charge young man, AND bought him the outfit for his interview. Spoiler alert: he got the job.
Ninety-four-year-old Keith Davidson has been suffering from loneliness ever since his wife of sixty-six years died last year. Instead of falling into his grief, Davidson decided to create something positive. He built a pool in his backyard for the neighborhood kids to enjoy and has enjoined the company of this neighbors ever since.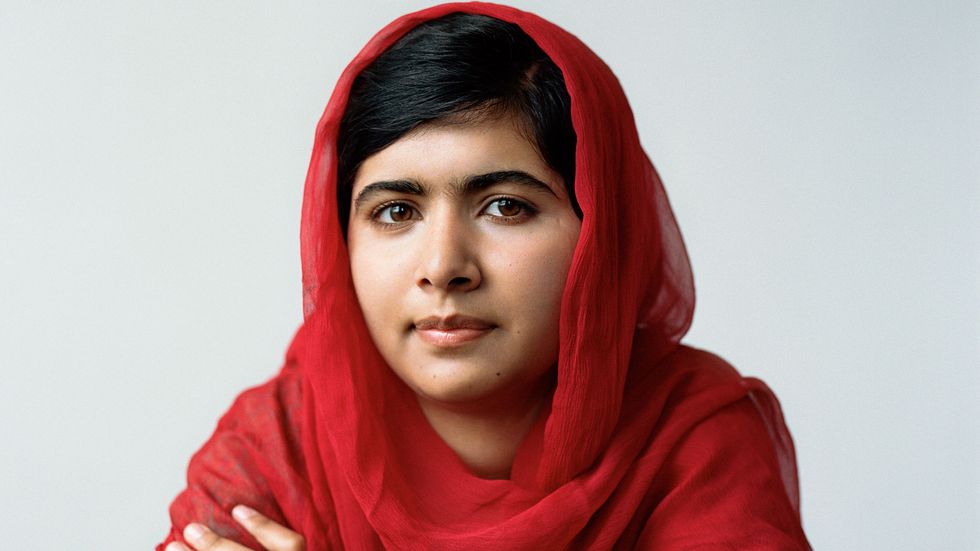 Malala Yousafzai, the youngest winner of the Nobel Peace Prize, has been accepted to Oxford University. She has been an advocate for women's education in the Middle East since she was young, not even stopping after she was shot by a member of the Taliban at age 15. Malala will be studying philosophy, politics, and economics.
Cayenne the pit bull was stuck in a kill shelter with little hope as he was labeled as having behavioral issues. However, he was saved when he was taken into a Philadelphia prison program. An inmate named Sammy took Cayenne in, and aided in training him. The two became fast friends in their time together. Sammy was so happy he said he didn't even feel like he was in prison when Cayenne was around. After an amazing time together, the pair are both headed for bright futures: Cayenne has been adopted, and Sammy is due to be released very soon.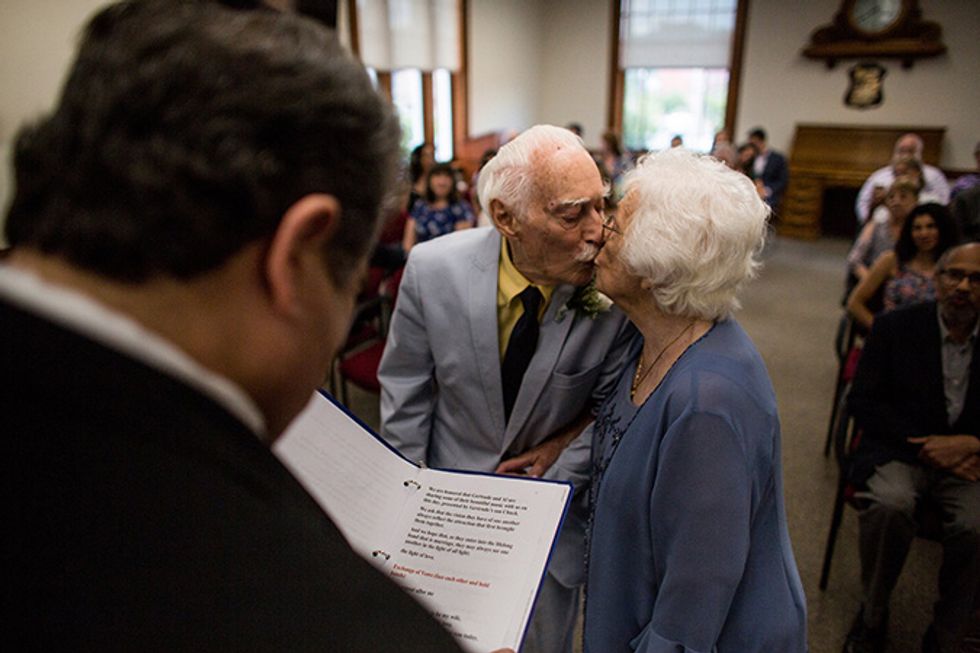 Alvin Mann and Gertrude Mokotoff have married after 8 years of dating. The adorable pair met at the gym, where they both work out twice a week. Gertrude admitted she was the one who popped the question, as she was "tired of chasing after him."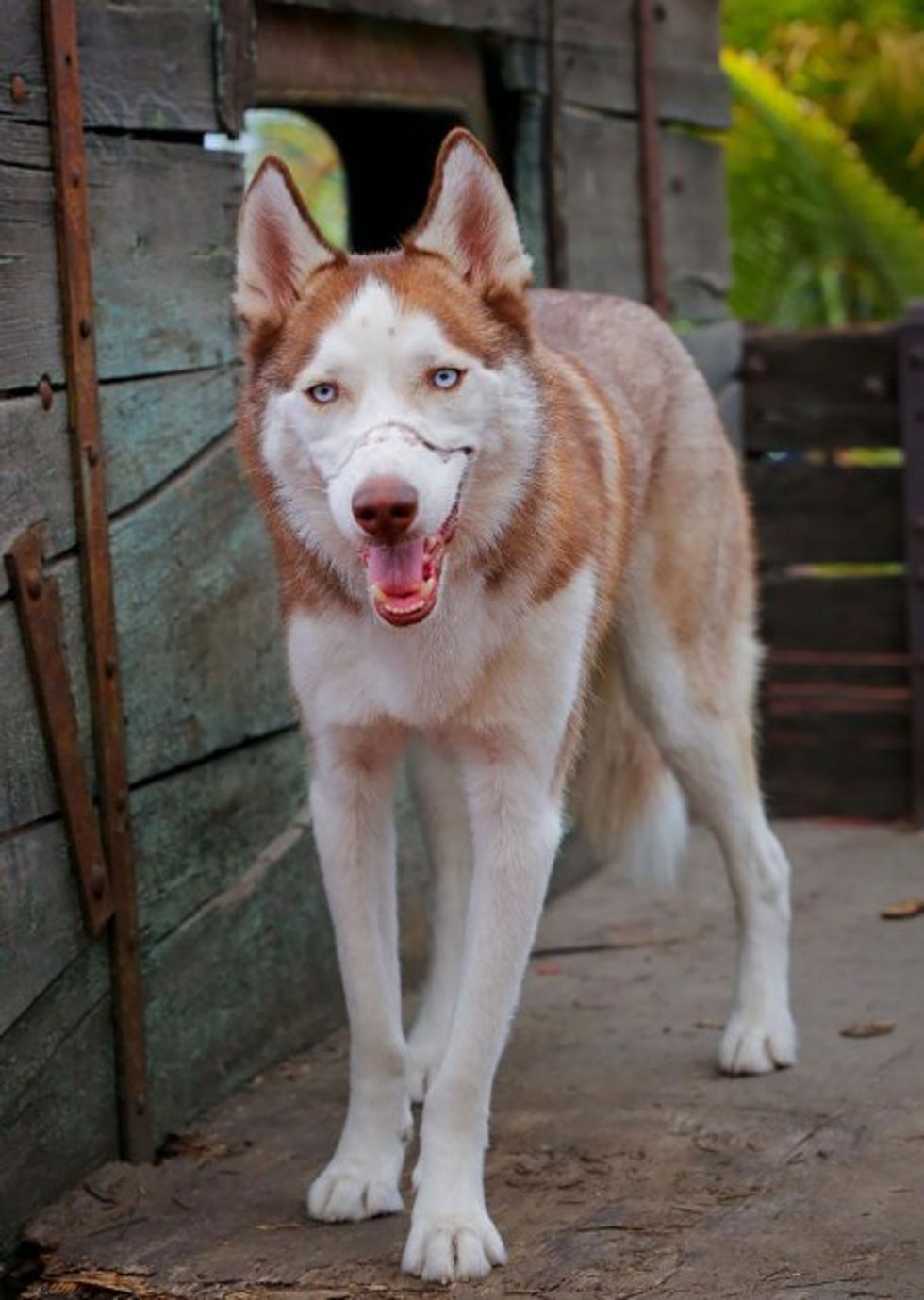 This four-year-old Siberian Husky named Patriot went through the pain of abuse, clear from the scar on his muzzle. Rescued at four months old by the Orange County Society for the Prevention of Cruelty to Animals (OCSPCA), Patriot was then adopted by Kevin Marlin who had him trained as a therapy dog. Patriot comforts children who have gone through abuse and need to testify against their accuser. He is able to spread comfort and love to kids in their toughest hours.
Galvanize is a "coding boot camp" to teach veterans technology skills to further their careers after service. Everyone knows how hard life can be after the military, and how veterans becoming homeless is a tragic epidemic. This program will help veterans learn valuable skills to get well-paying jobs after they leave the service.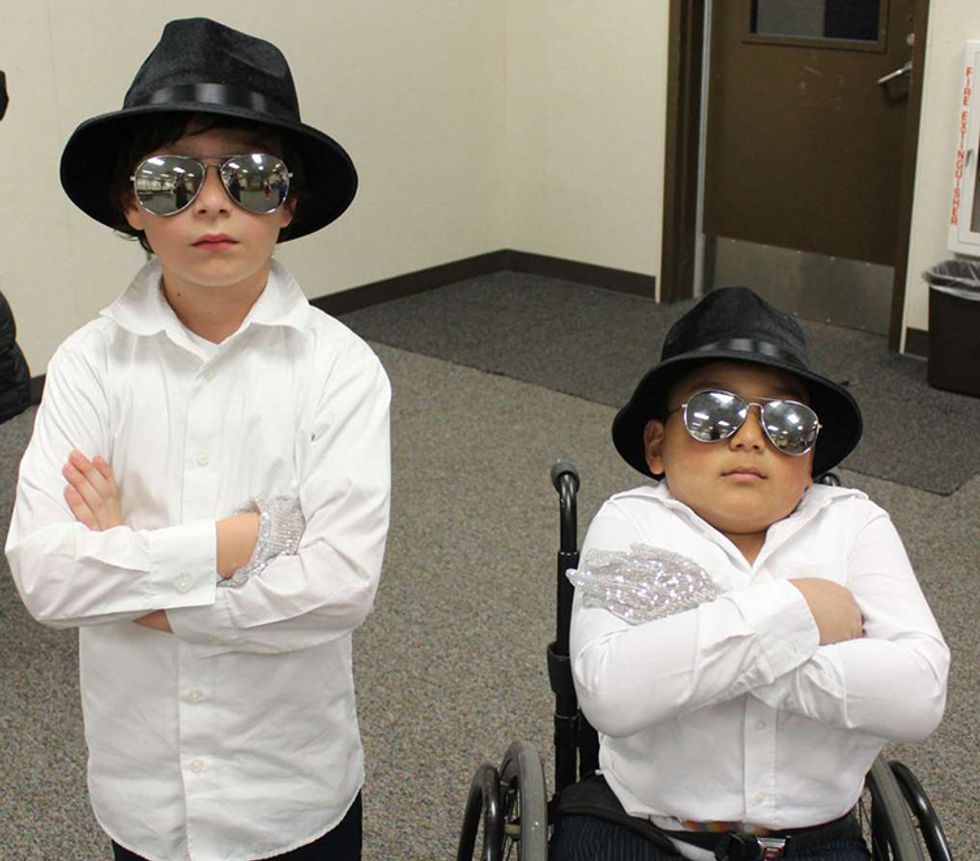 Two Californian boys, Paul and Kamden, have been best pals since they met in kindergarten. After being born with spinal tumors, Kamden was left paraplegic and has used a wheelchair his entire life.
However, Paul noticed there were some problems with his friend's chair. It was too heavy and would often tip forward, it was too big to fit into the bathroom door, and it's hard for Kamden to push it. After finding out Paul's family can't afford a new wheelchair, Paul decided to take matters into his own hands.
With help from his mom, he started a GoFundMe with the goal of $3900 for his best friend's new chair. The heartfelt campaign ended up recieving about $6000--plenty enough for a customized wheelchair.