I can vividly remember the day that I first learned about Carolina For The Kids. Everywhere in the Pit there were students in crazy costumes, dancing around, asking every single person who walked by if they wanted to sign up for the UNC Dance Marathon. After careful consideration all week, I decided to sign up and since then I have not regretted that decision. I later learned that week was called Dancer Recruitment Week, and that's only just the start of what Carolina For The Kids does.
Year after year, Carolina For The Kids at UNC-Chapel Hill pledges to raise $50,000 in just 24 hours. However, with this year marking the 20th anniversary of the UNC Dance Marathon, Carolina For The Kids is bumping up the goal and pledging to raise $75,000 in one day.
This one, day-long fundraiser is a hectic day, but it's worth it. This organization does so much for people in need. Just down the road are the UNC Hospitals, where thousands of families are helped in times of desperate need. The money raised from Carolina For The Kids does so much and creates real impact on the children and families of the UNC Children's Hospital. Whether it's a warm meal for Parent's Night Out or a gas card for families who commute, Carolina For The Kids helps families from as many angles as they possibly can.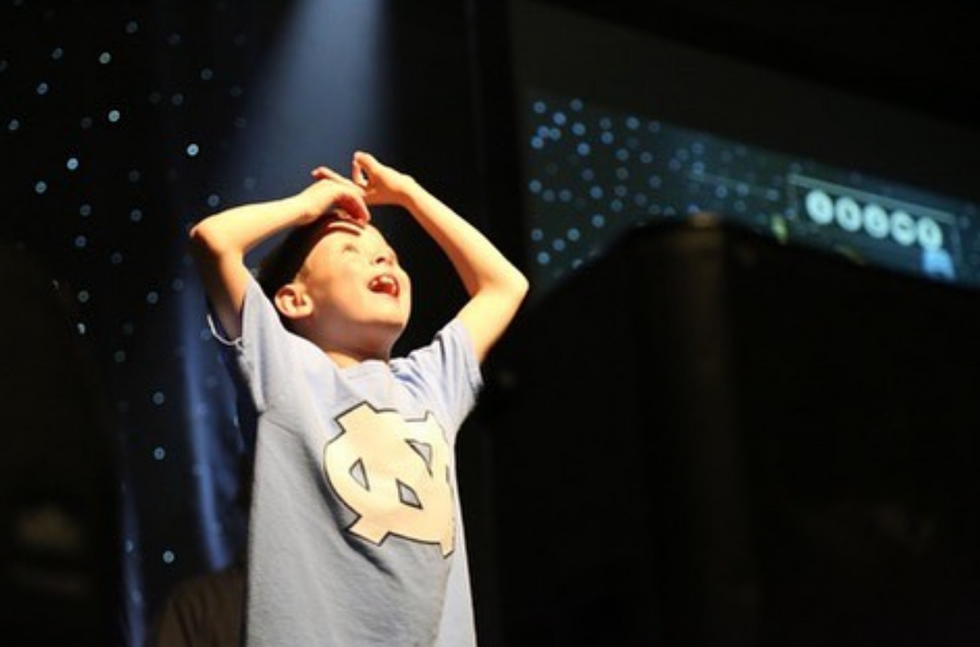 While it seems to be a lofty goal to raise $75,000 it can actually happen with the combined efforts of the club members and outside world. Dancers and committee members can go canning in neighborhoods, asking door-to-door if people would like to donate. People are encouraged to share the event everywhere on social media and to ask their friends, family, coworkers, and everyone to donate to the fundraiser. It's a huge success. Last year, Carolina For The Kids raised $52,016.95. To me, that's incredible.
By writing this article, I hope to spread awareness about everything this organization does. It's not just something for fun- it actually changes lives and helps children and families that are right down the street from where I take classes and live. I encourage everyone that this year, on February 13, to donate to the $75K in One Day fundraiser. Every single dollar, down to the penny, goes and makes huge differences to these families.
For more information about Carolina For The Kids, visit http://www.carolinaftk.org/.