You've done it.

You've caught yourself sitting up a little straighter when someone mentions Manolo Blanihks or New York City. Magnolia cupcakes are your kryptonite. Mr. Big or Aidan are clearly your soulmates (definitely not the Russian). ALRIGHT, we get it. Maybe you've got the Carrie gene.
That's right. The greatest television show character of all time, Carrie Bradshaw. Writer, fashionista, and friend, Carrie is everything we aspire to be.
Luckily, I bet there were some moments where you too embodied your inner Carrie.
Here are a few:
1. You love to dress up, like every other day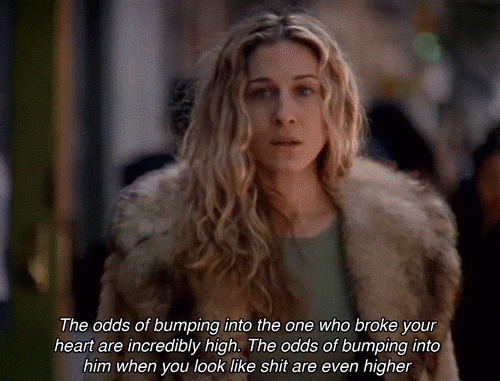 You are Carrie because just like her, you are a fashion icon. No occasion is too dull! You thrive on overwhelming clip-on flowers to your dresses and the newest Dolce and Gabanna strappy sandals.
2. You don't ask for much.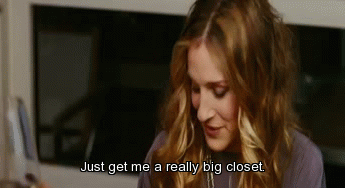 Clearly, you have itemized what truly matters to you in life and don't ask for anything that you shouldn't already have. Little things give you joy, unless it is closet space of course.
3. You love hard.
You spend a good majority of your life entranced on love and how to find it and what to do with it. In a way, you've fashioned your life into your very own Sex and the City column. If only the New York Star paid for your rent, too.
4. Yet, you love shopping even harder.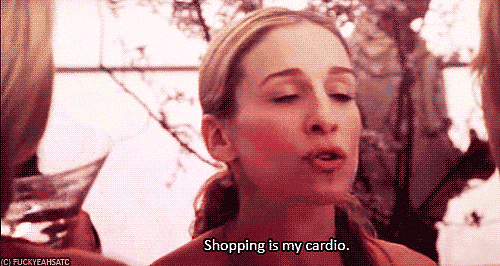 Being a fashion icon is no easy job. But we understand that you give up time you could be spending in the gym at Neiman Marcus. We forgive you, Carrie.

5. You're obviously wife material.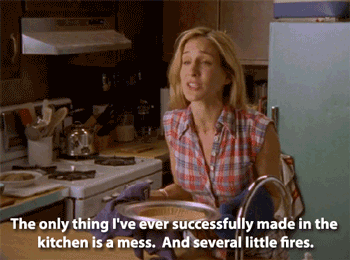 Even though you may not belong in the kitchen, everyone is still trying to wife you up. They don't get it obviously. Ovens aren't meant for cooking, they're extra storage space for sweaters.

6. You sometimes hit low points.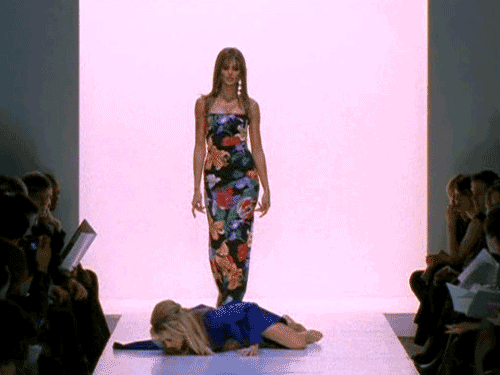 Even Carrie Bradshaw hits her low points. We all have a Heidi Klum who will continue to walk right over you. But what does a real Carrie do? She gets right back up and continues down the runway. In rhinestoned underwear, of course.

7. But deep down you're a fighter who knows exactly what you want.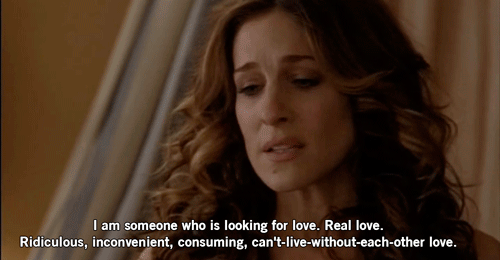 You fight hard for the fairytale. You never give up. Because you know deep down that exactly what you are looking for you is waiting for you. Preferably waiting in a Mercedes outside your brownstone.
We've all got a little Carrie, Miranda, Charlotte, and Samantha deep down inside of us. And these qualities truly make us sexy in our own cities!