March is here! With March comes come crazy weather patterns, college basketball, and most importantly, St. Patrick's day! This holiday is widely celebrated throughout the U.S., especially in major cities like New York, Chicago, and Pittsburgh. Pittsburgh has been known as one of the best cities to celebrate this green holiday in! I attended this year's parade and had a few thoughts.
1. This is March, why can't I feel my hands?
This year's parade was on one of the coldest days this winter! It was about 19 degrees and the wind chill made it feel as if it was 6 degrees! Even though there were hundreds at the parade, there wasn't enough people to be safe from the piercing wind! If you wanted to catch the candy or beads being tossed, you had to expose your hands to that brutal temperature. But hey! It's St. Paddy's Day! I think I'll take my chances. MORE BEADS!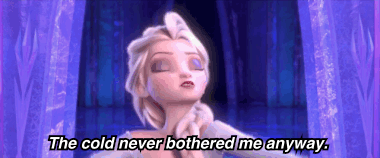 2. Are these beads secretly made of gold?!
I don't know what it is about these small strings of cheap jewelry, but the sight of them has the crowd going wild! A man passed on a float with an arm full of beads and everyone myself included made like Gwen Stefani and went B-A-N-A-N-A-S! I love beads as much as the next guy, but I witnessed a parade-goer full out dive for a simple string of those shiny plastic beads. Maybe they act as currency for some underground St. Patrick's Day market. I wonder....
3. That Elmo better keep its distance. Please and Thank you.
If you grew up with television, or with any small children, you will be quite familiar with the friendly red puppet from Sesame Street that goes by the name of Elmo. Well, making a quick cameo at the Pittsburgh St. Patty's Day parade was this red menace friend. He was making his way around taking pictures and giving high fives. While he was doing that, I was making myself very distant. There's something quite unnerving about a man in a dingy Elmo costume on the streets of Pittsburgh. Maybe it's just me?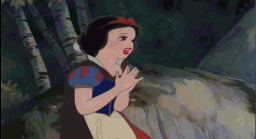 4. How are those dancers wearing skirts?!
During the parade, there were a few musical groups making their way down the street as well. One of which was a group of teenagers performing some really nice traditional Irish step dances. They impressed me with their fancy footwork but I was shocked to see them wearing skirts! It made me cold just thinking to watch! Hopefully their dance was enough to keep them warm!
5. Why on earth are you intoxicated at 10:30 in the morning?!
I get it, St. Patrick's day is a holiday closely associated with drinking beer. That's totally fine, enjoy a cold one! What I don't understand is why I could clearly tell that some of the parade attendants have had a few drinks already so early in the morning! I suppose it's 5 o'clock somewhere. Just be safe everyone, that's what matters.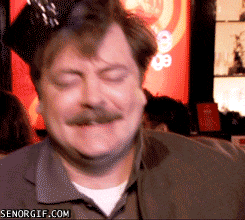 6. You know its cold when your txet msesgaes statr lookign likk ths.
As the wind picked up, and the clouds gathered a little bit more, those 16 degrees started to really feel like 6 degrees. When trying to make plans for the rest of the day, just writing a simple message to a friend can take a few minutes to type out. My fingers felt like they were put in slow motion! Unfortunately, no one was really prepared for this cold, and my group had to retreat to the warmth of a local restaurant to warm up. Why cant winter stay in winter and spring stay in spring! Mother Nature, stop mixing the two together!
7. Where did everybody go?
Parades are awesome! Floats driving by, beads and confetti flying through the air. It's a fun time for all! However, it is quite the bummer to have the parade be winding down by the time the feeling returns to your hands and feet! Oh well, I suppose next year will be warmer!