If it's your freshman year, you might live on campus without a kitchen to make those meals that taste like home. The dining hall food could be amazing, but it's most likely mediocre and you probably have a love-hate relationship with the cafeteria/buffet style. You wouldn't call yourself a picky eater, but at times nothing seems appealing, especially pork stir fry every day of the week. So here are seven must-have (and not for sharing) snacks for your college dorm room.
1. Peanut Butter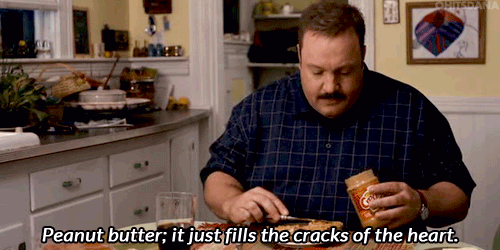 Ah, such a stable food. Whether you're a vegetarian or just in need a quick bite before class, PB is always a go to snack. Have it on toast, on a sandwich, on crackers, with jelly or just a spoon full. Peanut butter never lets ya down (unless you're allergic...sorry).
2. Popcorn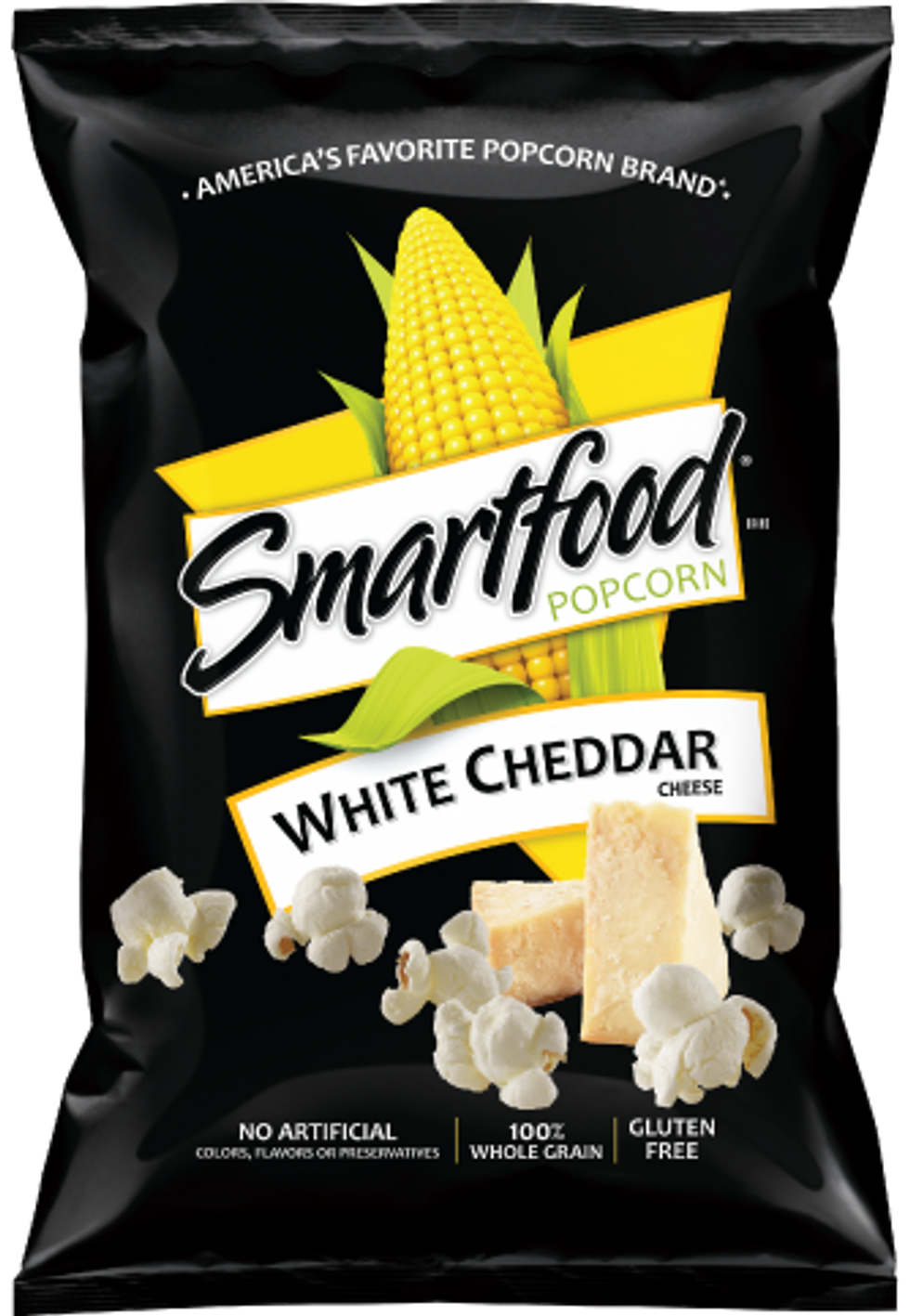 OK, I have a love-hate relationship with microwave popcorn because there's always that one person in your 500-person dorm (with the most sensitive smoke detectors on campus) that doesn't read the directions, pops it for WAY too long and either catches the sh*t on fire or almost catches the sh*t on fire. Either way, all of you are screwed because the person just got back from partying and it is 2:30 AM on the coldest night you've had all year. #Relatable? Or just me?
I'll take the pre-popped Smartfood White Cheddar Popcorn, please.
3. Cereal
I would say Mini Wheats with unsweetened almond milk, but whether you like Lucky Charms or Golden Grahams — you can't go wrong with your favorite cereal. If you don't eat cereal after a night out, you're doing it all wrong.
4. Bananas

A healthy and easy on-the-go snack or breakfast. Peanut butter and bananas equal the perfect pair in my eyes. You can also start your day off fresh with some Gwen Stefani.
5. Mac and cheese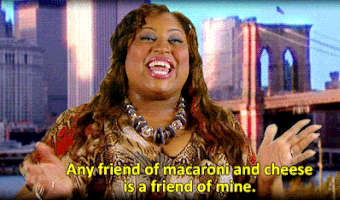 OK, I know it's not the healthiest option out there, but I'd be lying if I said I don't eat mac and cheese for dinner at least once a week (or twice if I want to be super honest.) Whether it's Velveeta, Kraft or my mom's homemade — I'm here for it.

6. Almonds or trail mix
The dorm is all about convenience and you can pick a mix with chocolate chips to satisfy your sweet treat cravings without packing on the infamous Freshman 15.
7. Cheez-Its
I mean, they do come in over 26 flavors and varieties, so you can find the perfect Cheez-It for you.
College can be rough at times, especially while adjusting during your freshman year. When you're a real adult, you'll look back and be thankful for the pre-paid 12 meals a week meal plan. You'll reminisce about the warm chocolate chips cookies and the fabulous yogurt bar, and you'll be thankful for your college body that allowed you to eat chocolate and vanilla swirl soft-serve ice cream with dark chocolate chips every other night.