With Halloween right around the corner comes the pressure of what to be. If you are a college student, you're either ready to go all out or be something simple (which is usually how it goes). If you are stuck on what to be, here are 7 costume ideas that may be overrated, but are still great!
1. Cat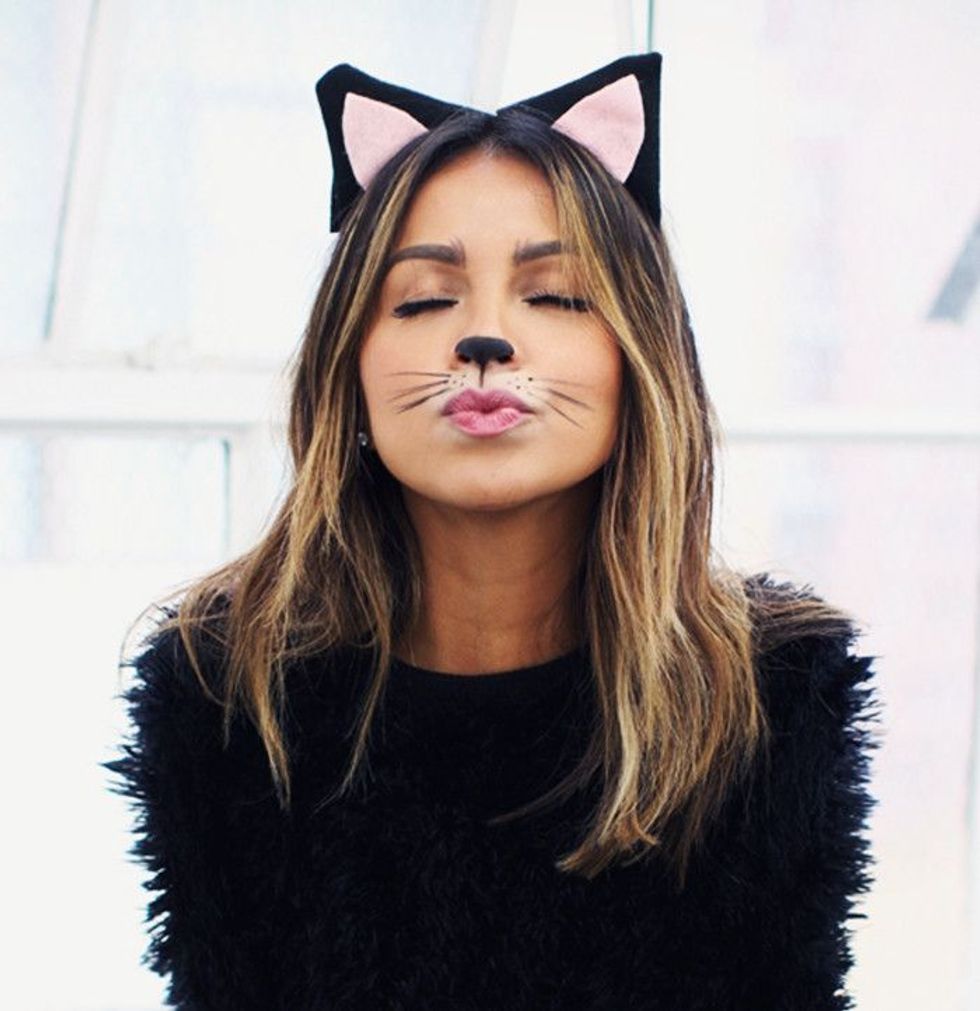 Honestly, I understand why everyone wants to be a cat for halloween; it's a great excuse to dress in all black, and you only need the ears.
2. Rocker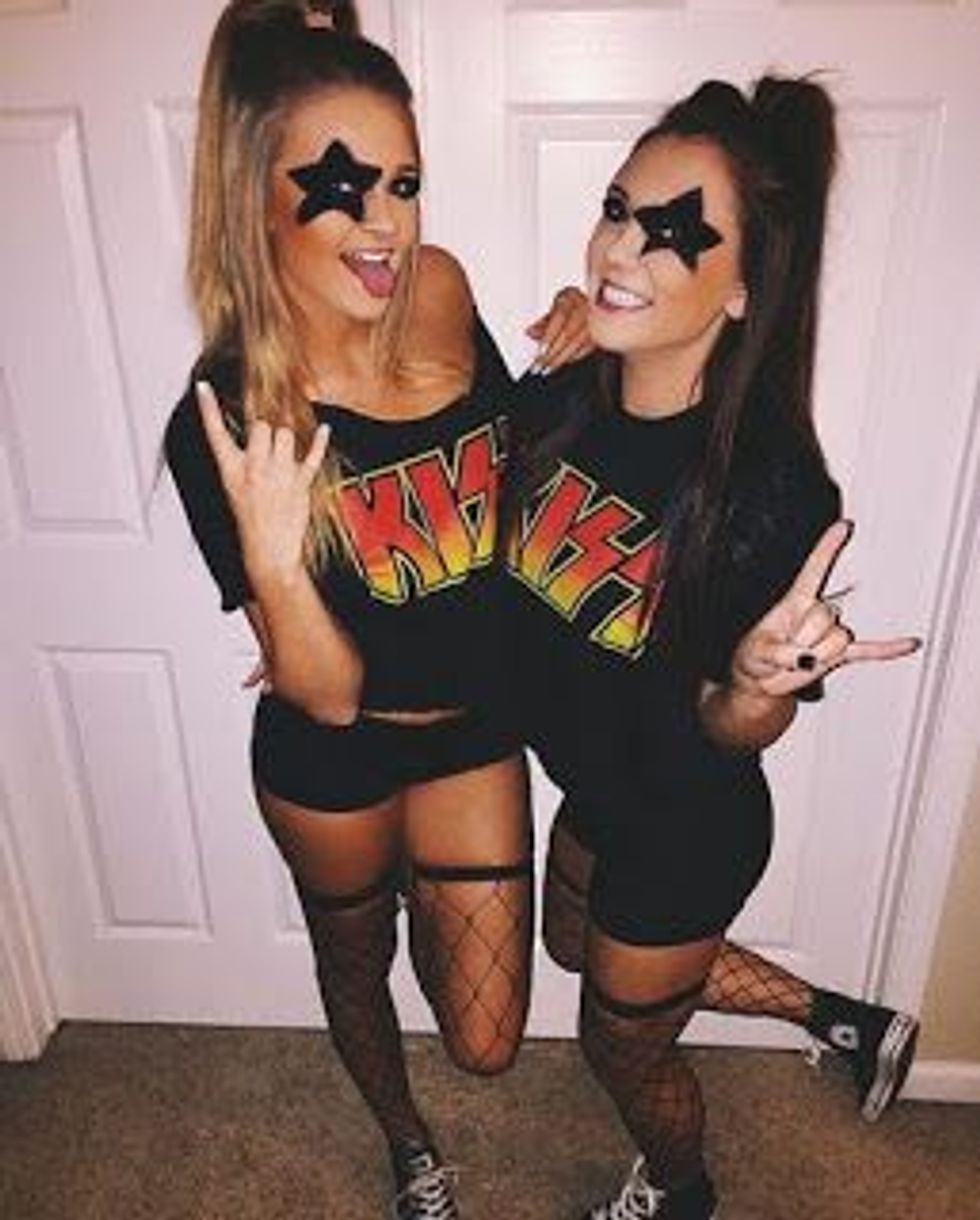 This costume calls for an old band tee and some black pants. It is super easy and no matter what, you can dress up in any way.
3. Risky Business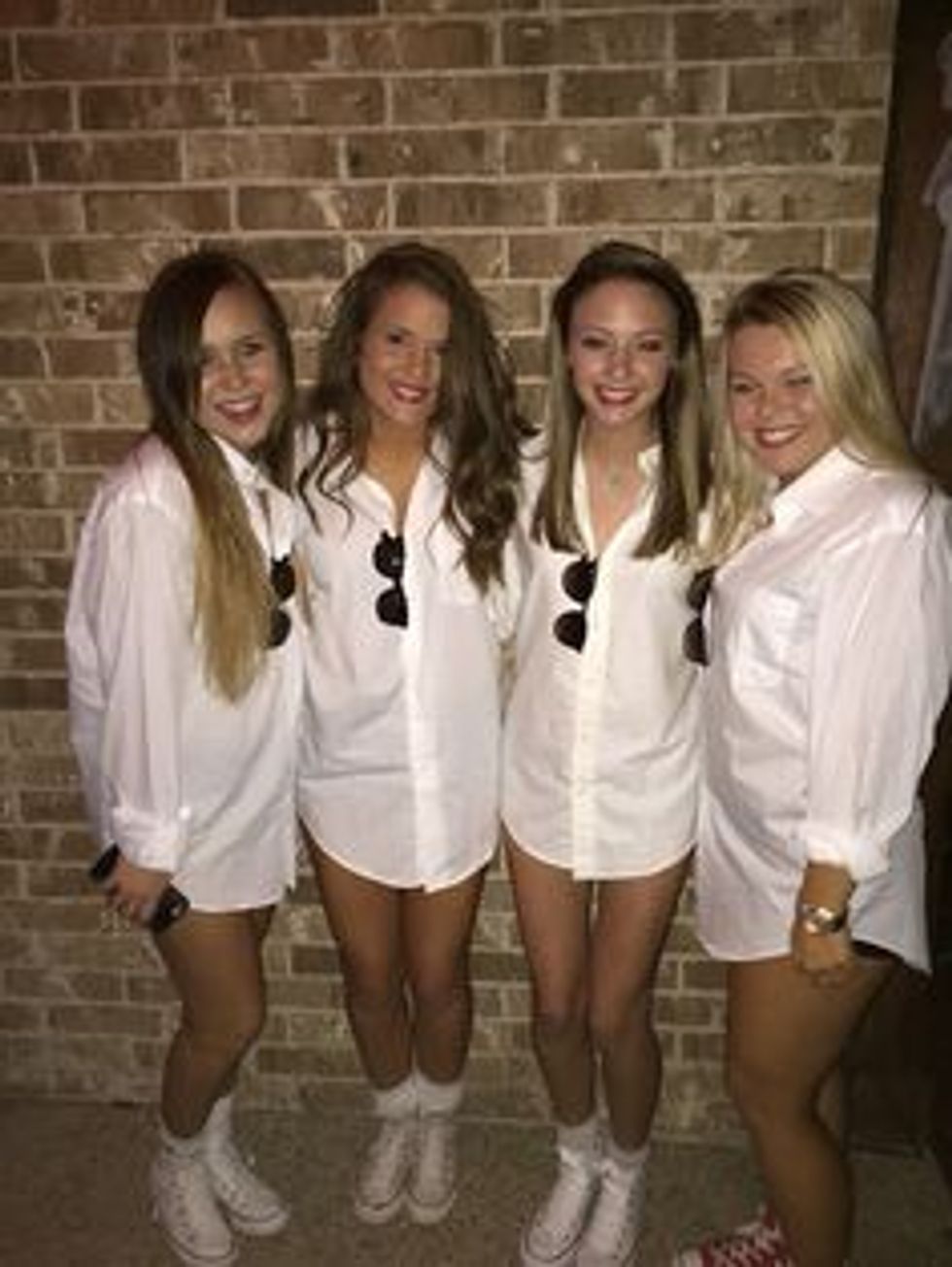 Most people have an oversized, white button down and some shades. At least it is a comfy costume and extremely simple.
4. Alien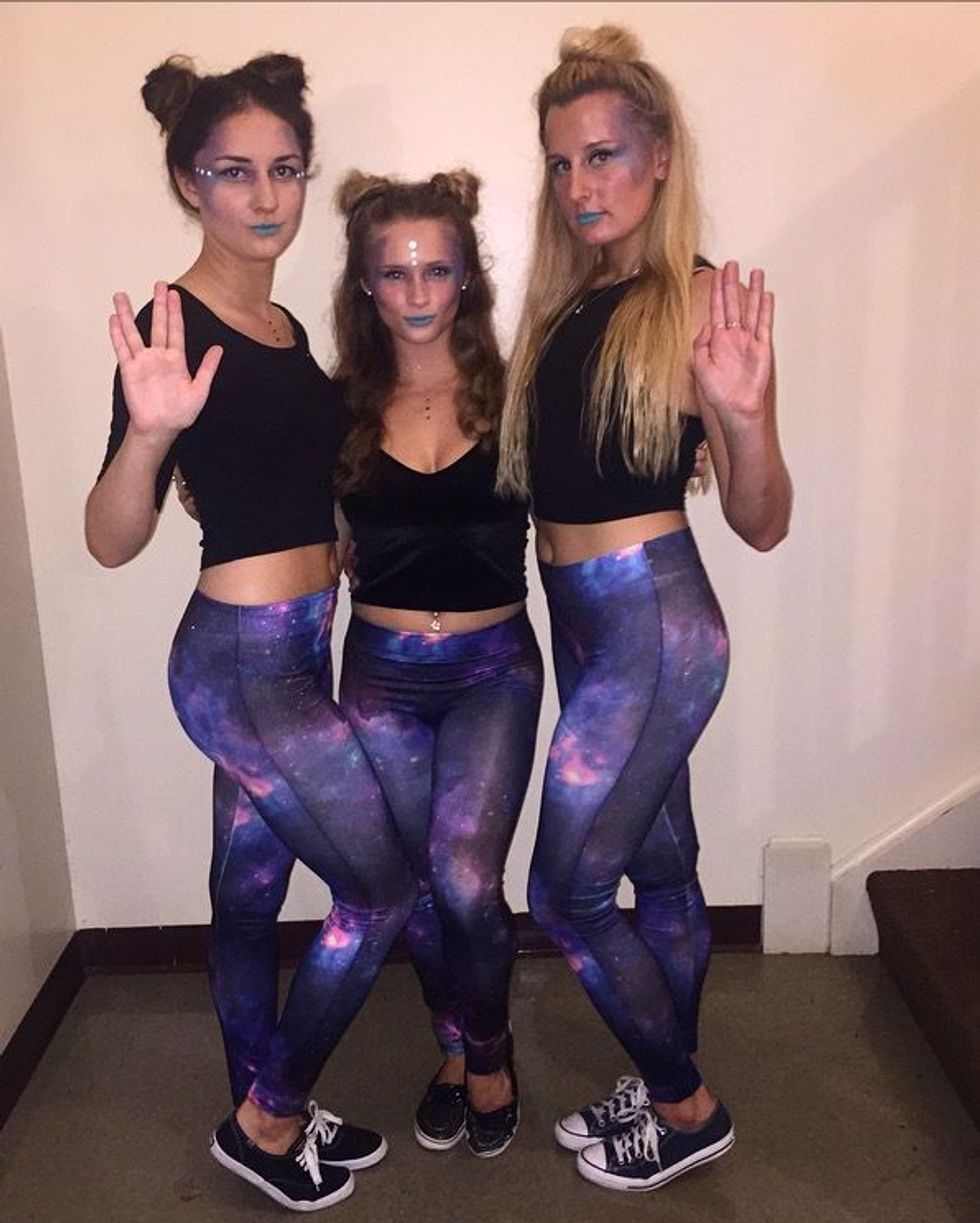 This may have been so last year, but it is still an easy costume and super cute! A pair of cool printed leggings and a black tank is in almost anyone's wardrobe, or it is easy to find!
5. Fruit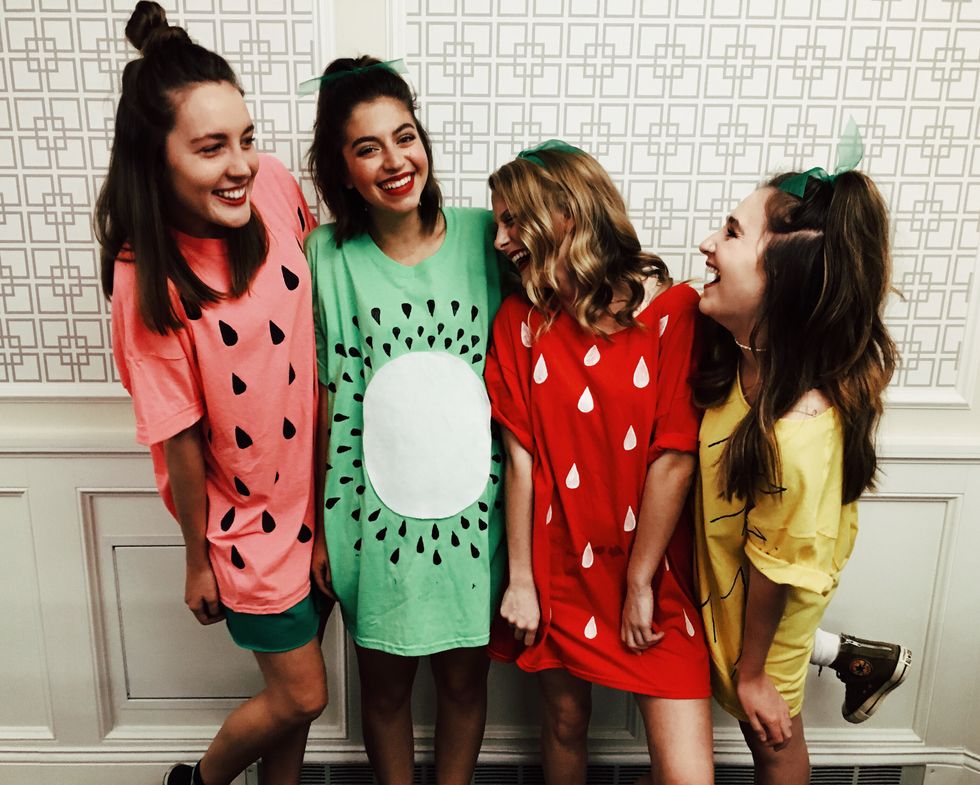 Because if you could be any fruit, you would be a fineapple, even if every girl last year wanted to be one too. Who doesn't want to wear an oversized t-shirt and sneaks?
6. Zombie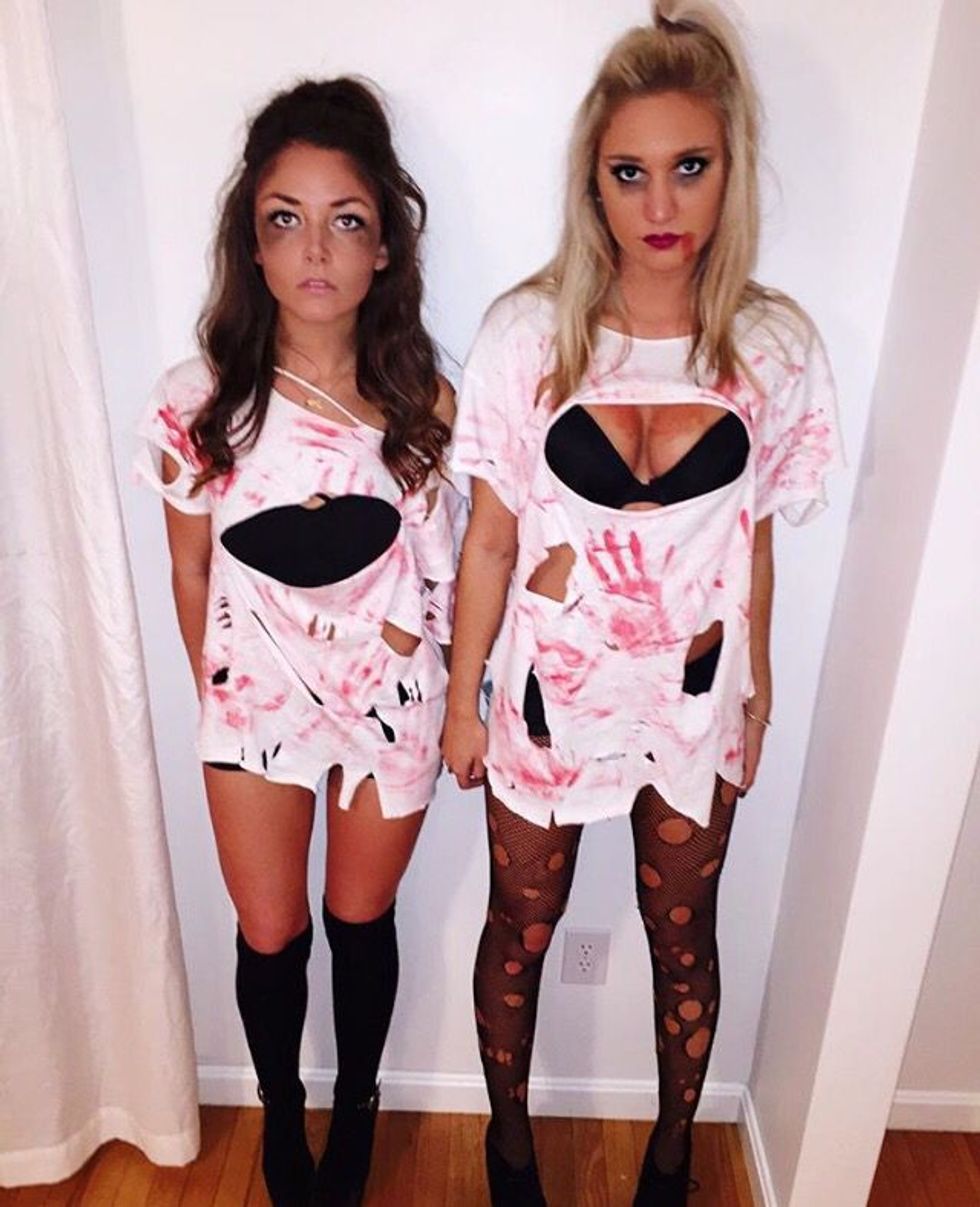 Whether you want to be a zombie or want to look like you belong in The Purge, grab a white tee, throw some fake blood on it, and you're good!
7. Angel or Devil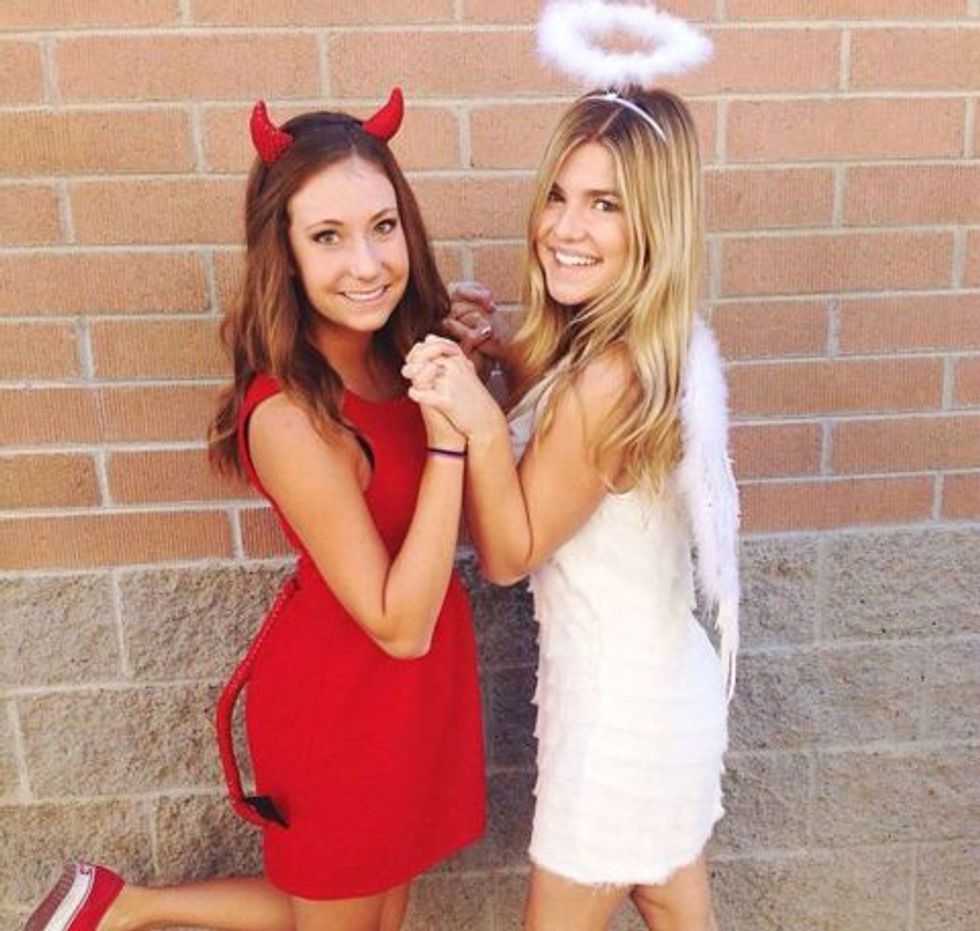 Because everyone has their inner side, let it show! Whether you'll be in red or white, this costume is a classic and can be dressed up in almost any way.
No matter what you decide to be for Halloween, the best thing to do is have fun and be safe! Look super cute and be comfy, even if your costume is so everybody else. It's Halloween! It is one of the only days where it is socially acceptable for you to dress up as a piece of fruit and still look stylish!