I have recently become a representative on the Fisher Advisory Board at Bryant University. I know it doesn't sound very interesting but we make decisions that benefit the entire student center and the students, staff, clubs and organizations that use it! We are putting on a Stress Relief Event during finals week, and I am in charge of making sure there is a ton of fun and yummy activities for everyone to do. To prepare for this event, here are seven finals week stress relief essentials.
1. A Dog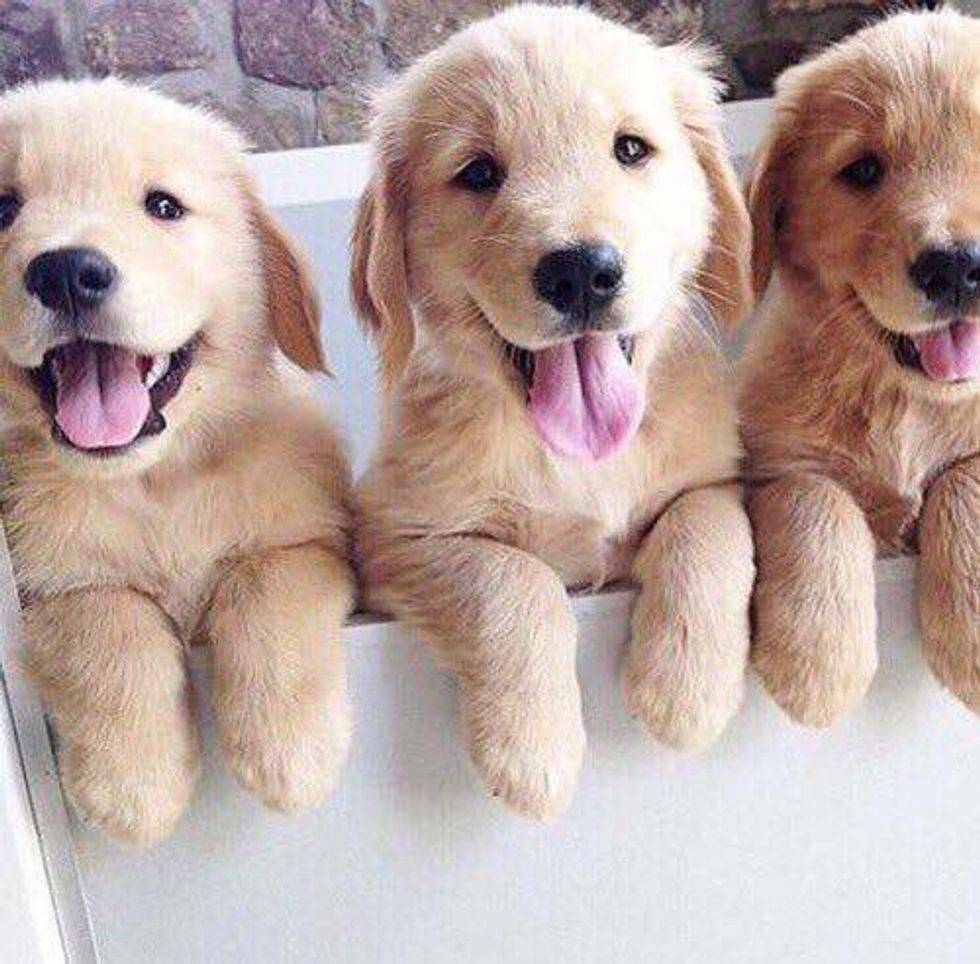 Bryant always has at least one dog walking around with its owner, and I'm sure almost every college campus is the same. I know sometimes it's a bit awkward but if there's any reason to take five minutes out of your day during finals week, petting an adorable dog is that reason.
2. Coloring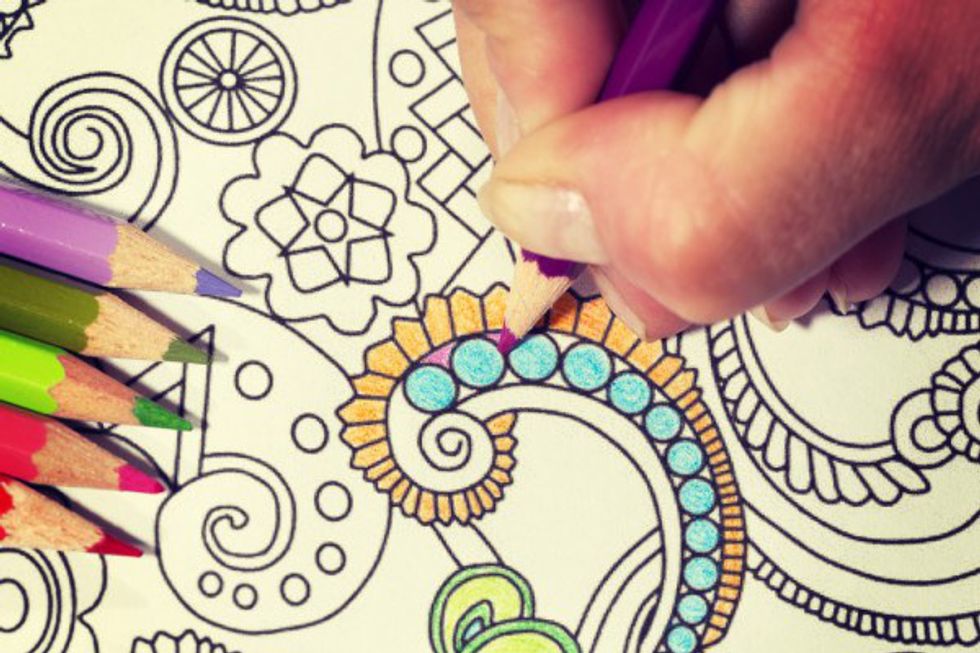 Adult coloring books have really become popular lately and for good reasons. They're not very expensive and they help me achieve maximum procrastination, especially during finals week. If you don't want to go out and spend coveted savings on a physical book, try printing a few pages off of a website. I recommend http://www.coloring-pages-adults.com/ because they have specific pages just for stress relief. The $.05 to print is much more doable than a $5-8 book. I also love using the Recolor app on my phone. I calm down before bed every night by coloring a picture.
3. Pizza Rolls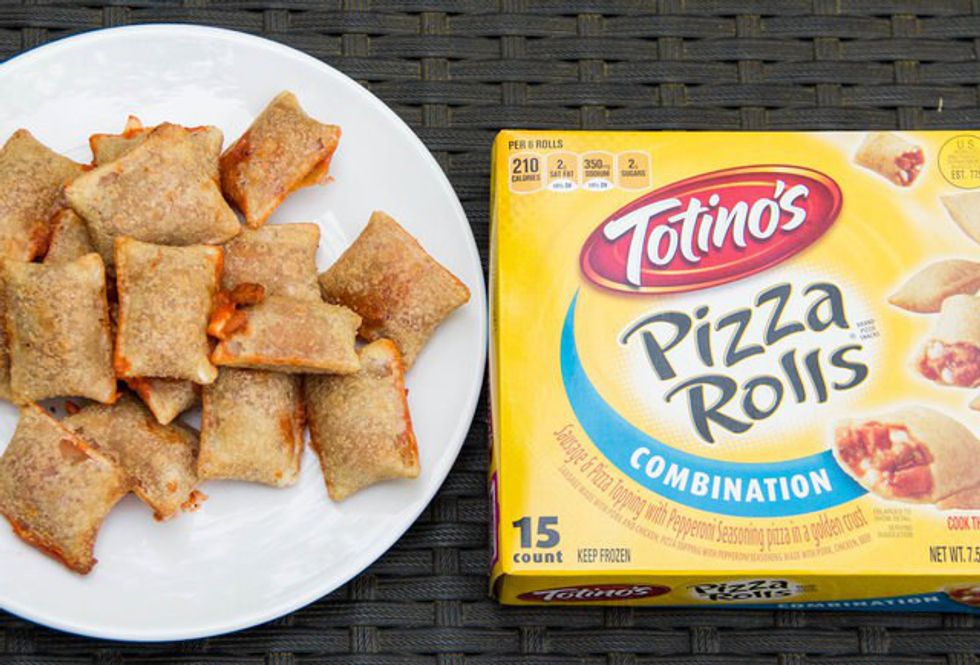 My personal favorite, pizza rolls are a must have for finals week. They're not very good for you so if you're sticking to your diet, which I applaud, then they might not be on your list. Pizza rolls give the perfect excuse to take a 10 minute break from studying and I find watching them go away one at a time a bit therapeutic. Don't let the picture fool you, a 15 count is not even close to enough to make it through the week.
4. Bubble Wrap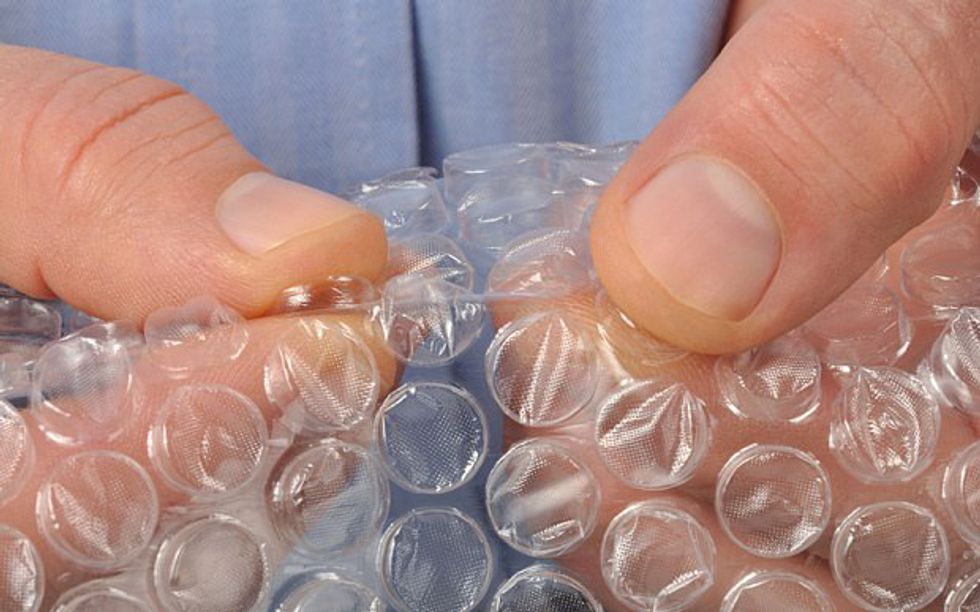 Even though our rooms are packed full, one thing a college student probably doesn't have is bubble wrap. Bubble wrap was one of the things that got me through finals last semester. Just a few pieces of this kept me occupied whenever I needed a little break. Sometimes I even used it as an incentive, letting myself pop a few bubbles every time I wrote a page of my paper or studied a chapter. A gift of bubble wrap is a tradition for Presidents of clubs at Bryant, but I'd highly recommend for students to pick some up for less than $5 and share with your friends!
5. Trail Mix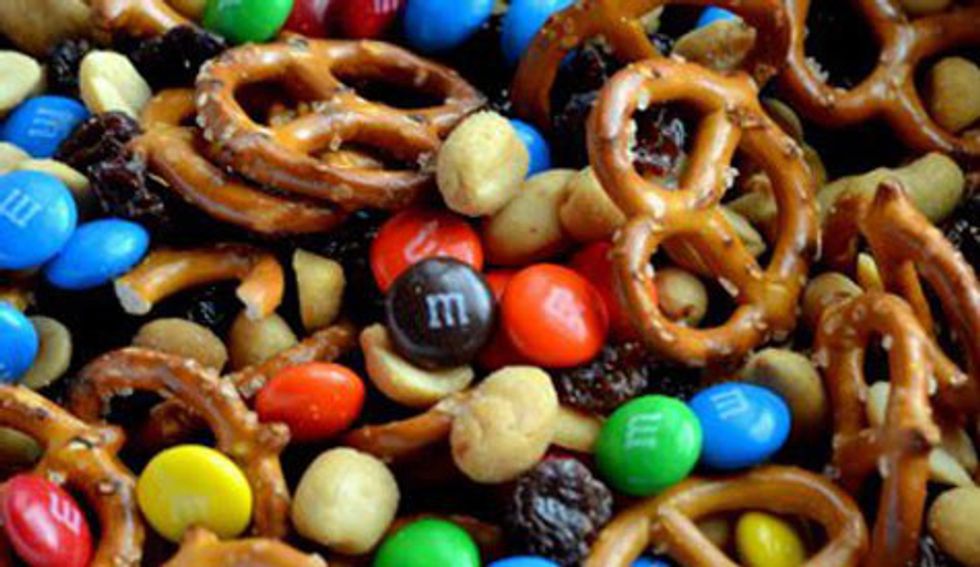 More often that not I find myself inhaling trial mix when I'm stressed. It's really easy to take handfuls of while your studying and the raisins and nuts trick me into thinking I'm eating healthy. Check one thing off your finals to-do list and grab a big tub of trail mix for the week to keep you happy and stress free. I also love to make my own. My favorite combination is mini marshmallows, m&ms, peanut butter chips, pretzels, raisins and almonds. Portion them in ziplock bags, and you're ready to go.
6. Get Outside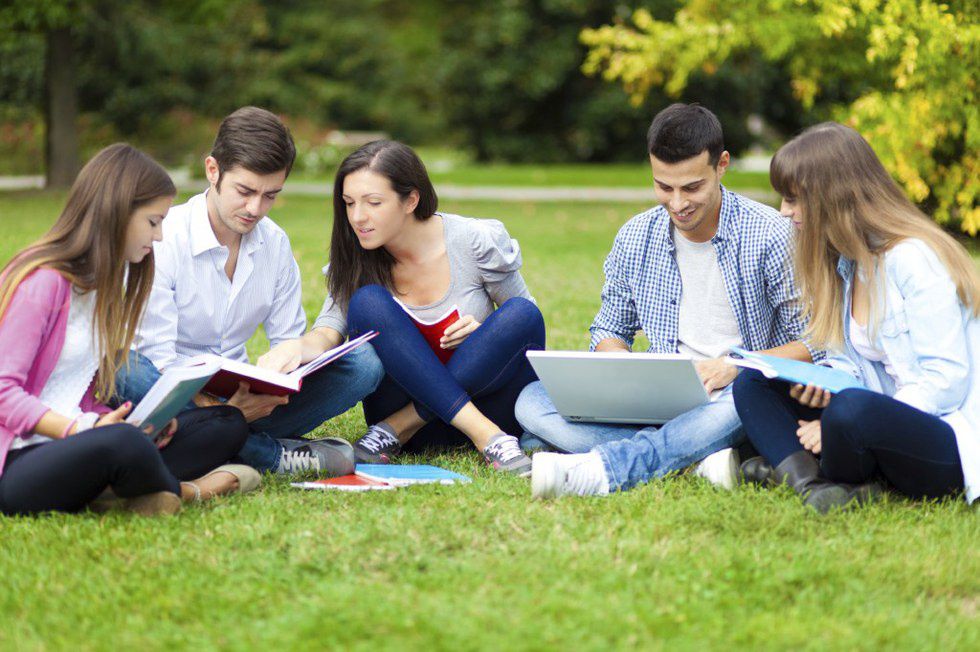 Just like everyone else, I want to be outside 24/7 in this nice weather. You don't need to be adventurous and go for a hike, that is precious studying time. Bring your notebook and laptop outside with a blanket and sit on the grass. According to science, a little sunlight boosts your mood, helps you stay awake, and improves your memory. You might even see something interesting while you're out there.
7. Post-It Notes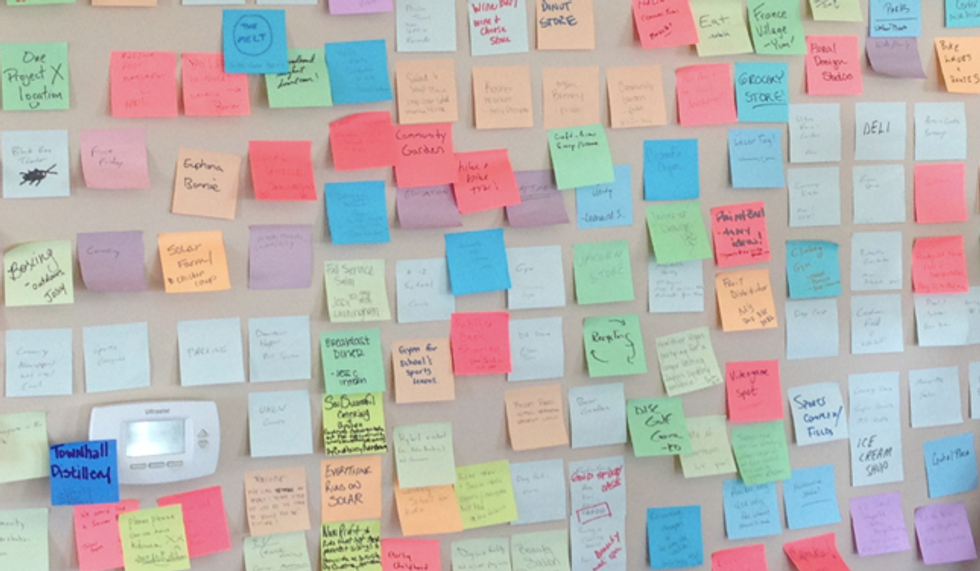 I'm the type of person who needs to write everything down or I'll forget it. During finals week a planner just isn't enough. My walls, my notebooks and occasionally my friends get covered in post-it notes of studying plans, to-do lists and more. The old saying is "failing to plan is planning to fail" and that is proven true during finals week. Decrease your stress and increase your organization while also redecorating with bright pink, green, orange and yellow post-it notes.
I hope some of these suggestions make finals week a bit more doable and may there be no breakdowns in your future!
For Bryant students, stop by the Stress Relief Event for these activities and more in the Fisher Student Center on May 11 from 7-10 p.m.