Steve Harvey made quite a big "oopsie" during last week's Miss Universe contest, one that had Miss Columbia feeling some sort of way... But, despite the super awkward switch-a-roo in which Miss Columbia was incorrectly crowned, then just as quickly de-crowned, we have been blessed with a multitude of hilarious memes that accurately depict our reaction to six everyday struggles.
1. With final grades posted and GPAs rising (or falling) as a result, we can all sympathize with Harvey and Miss Columbia here: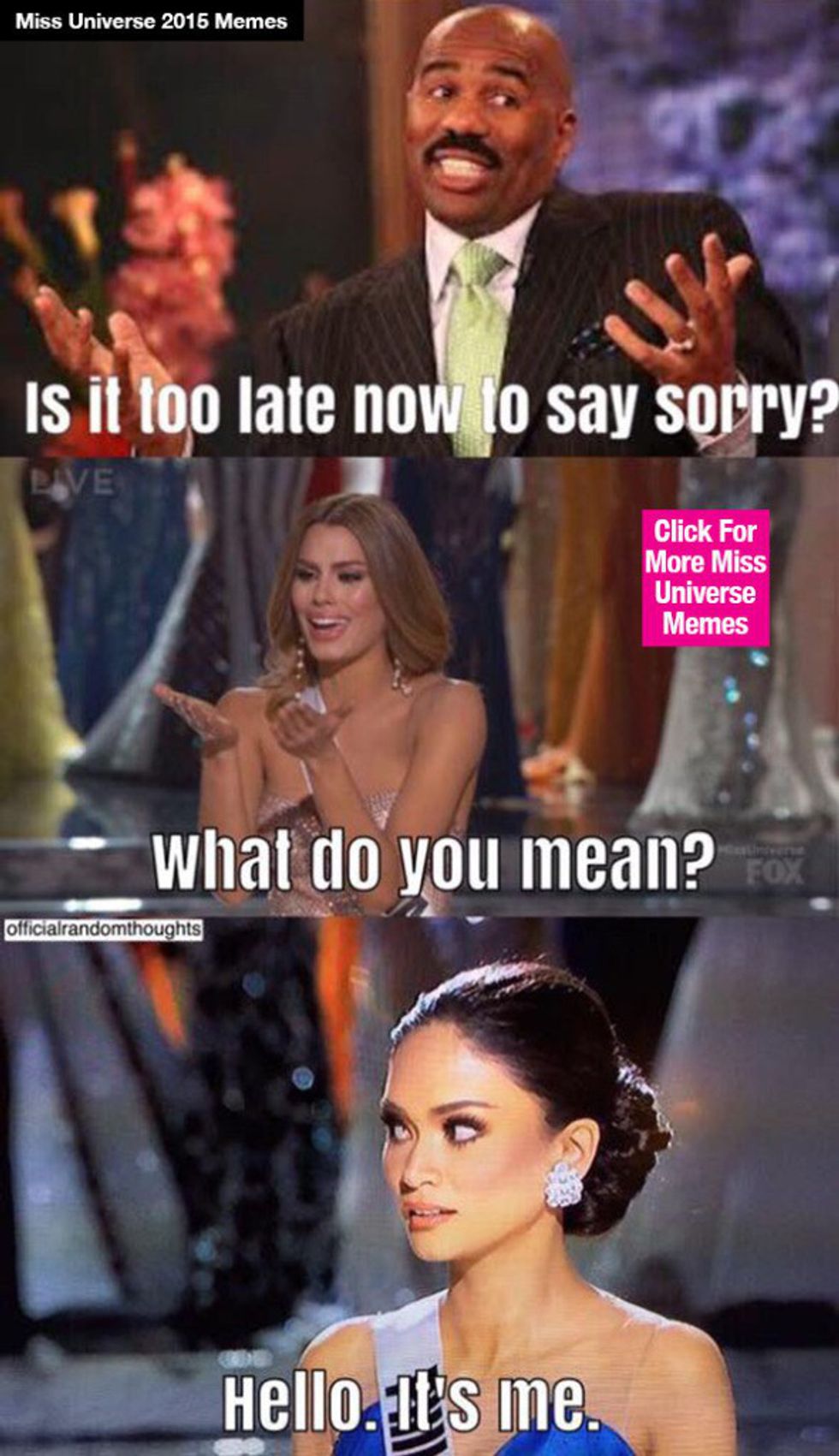 https://pmchollywoodlife.files.wordpress.com/2015/12/steve-harvey-miss-universe-2015-memes-see-now-lead.jpg?w=590

2. However, if you did do well and are waiting for some parental recognition, you may feel a little bit like Miss Philippines above, or perhaps our fave meme queen is more your style: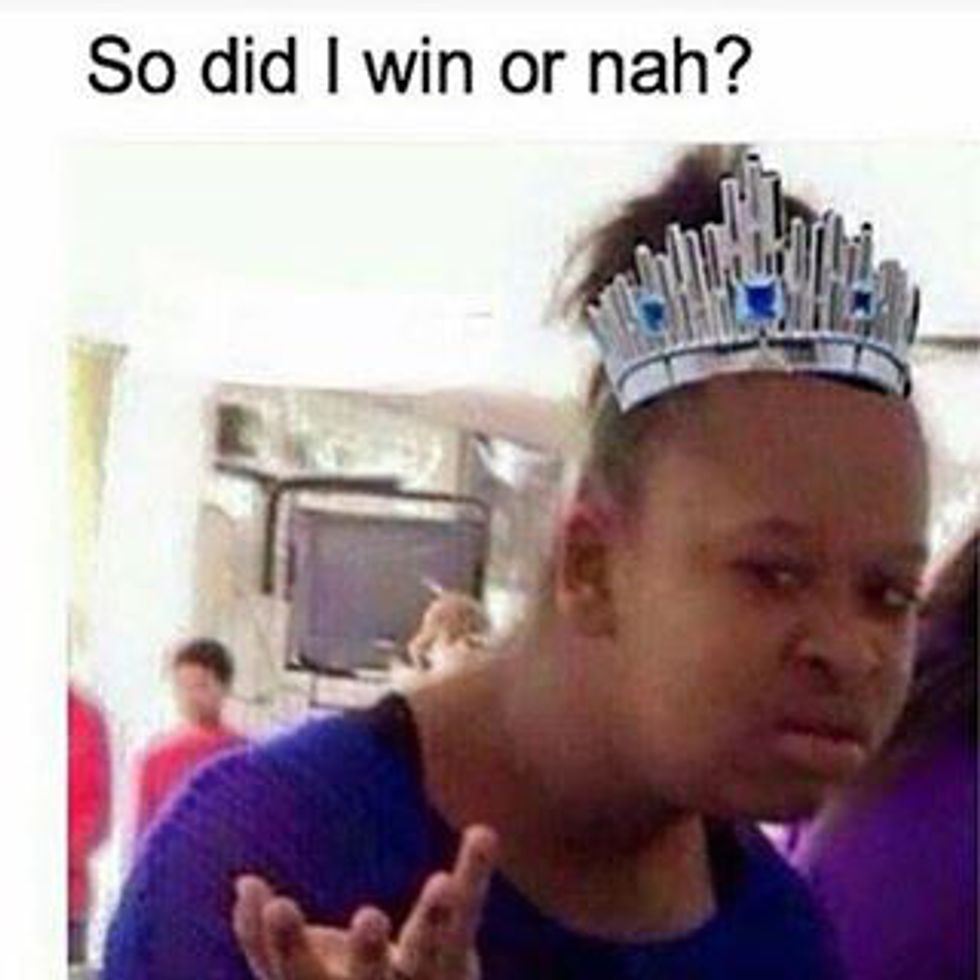 https://scontent.cdninstagram.com/hphotos-xtp1/t51.2885-15/s320x320/e35/12317509_795710970557752_265652004_n.jpg

3. Regardless, when it's time to eat your feels, who doesn't want to drown their sorrows with some Chick-fil-BAE?! But wait...what day of the week is it...? Sundays got you like: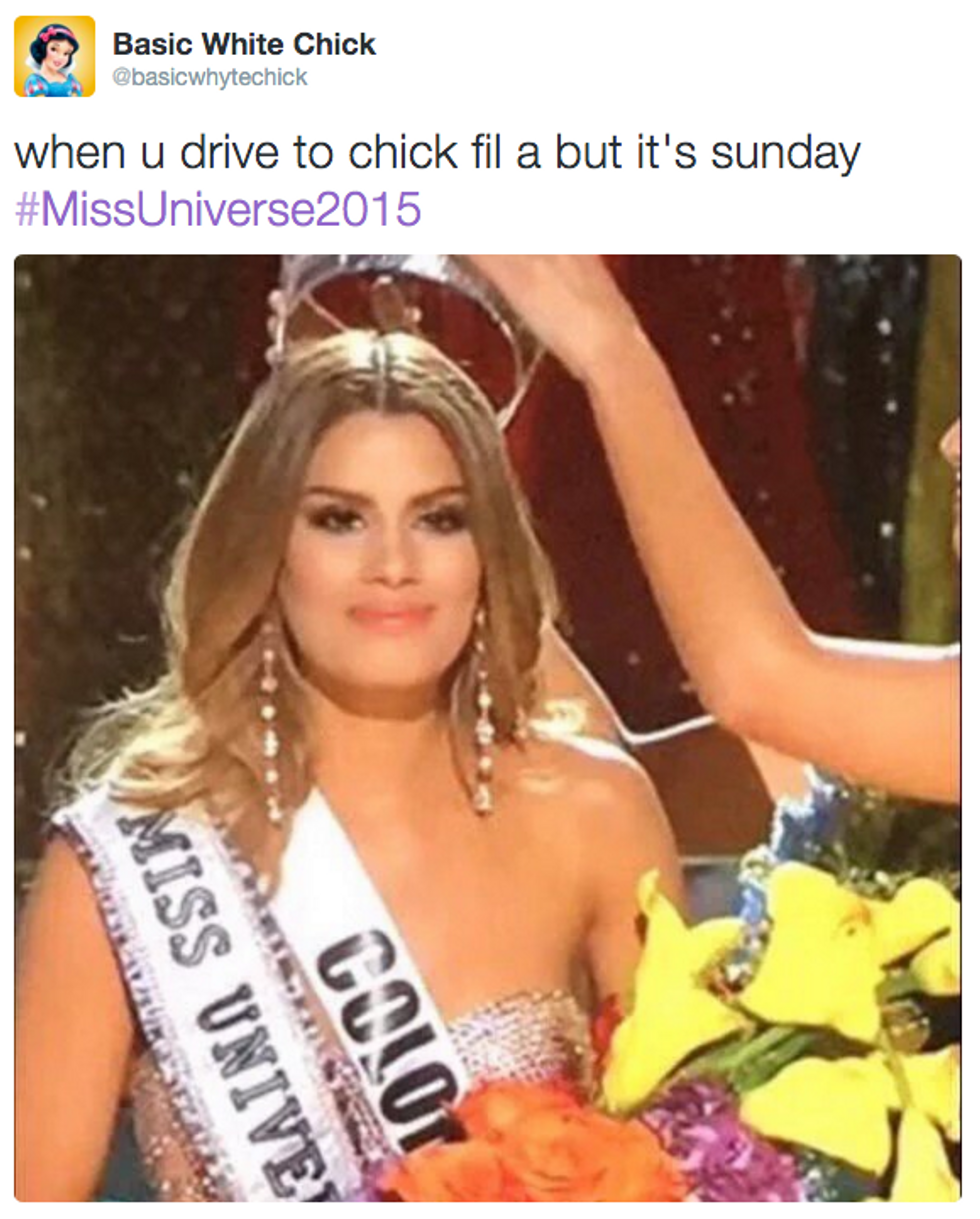 http://i1.kym-cdn.com/photos/images/newsfeed/001/055/906/3de.png

4. If you're not feeling the Chick and opt for a sit-down "treat-yo-self" restaurant instead, you can't honestly tell me you've never faced this heartbreak: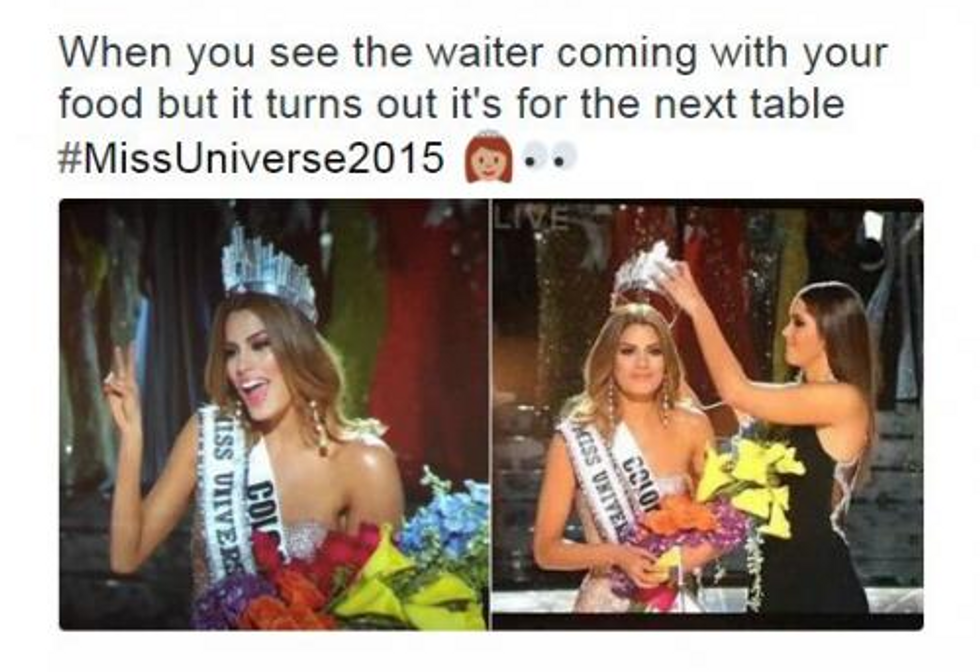 http://i.imgur.com/9ermTcb.png

5. But don't worry, Miss Columbia, Slytherin understands your pain. Right, Harry Potter fans?!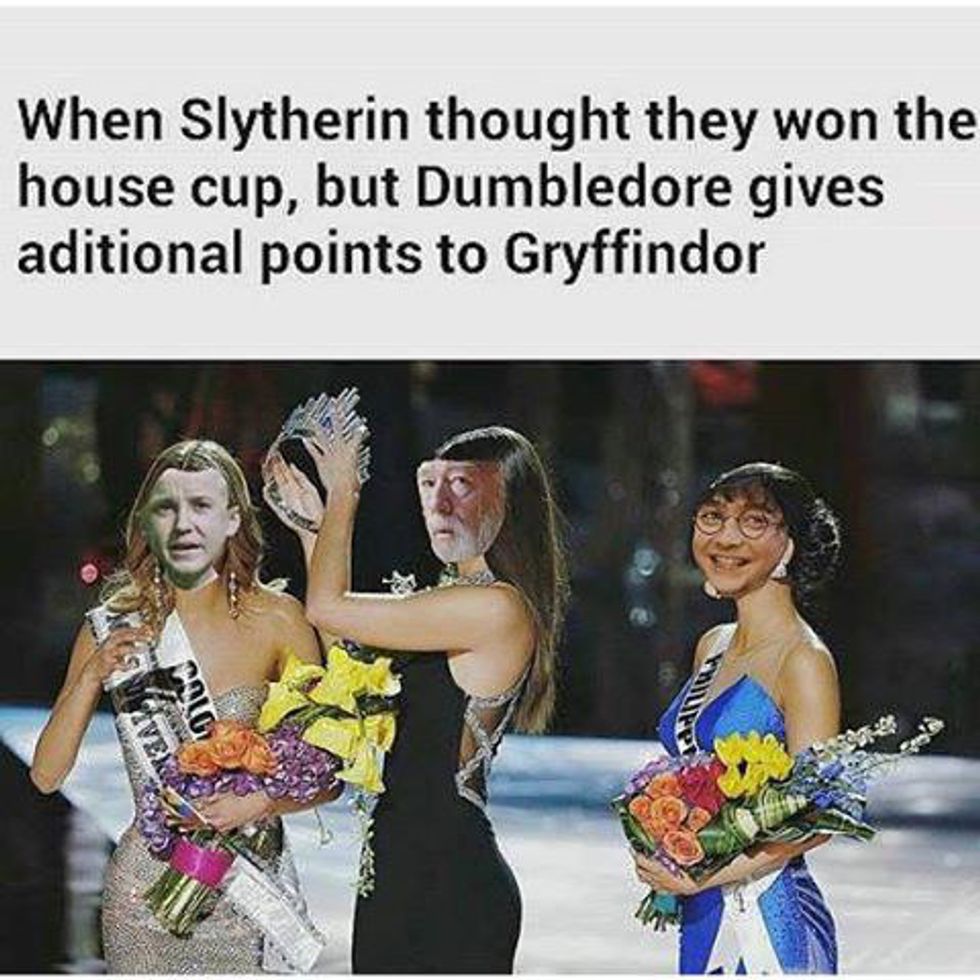 https://scontent.cdninstagram.com/hphotos-xtf1/t51.2885-15/s480x480/e35/12356502_740250456106435_65979189_n.jpg

6. And, just like Dumbledore had Harry's back, you know your squad will be there to back you up in even the most uncomfortable situations: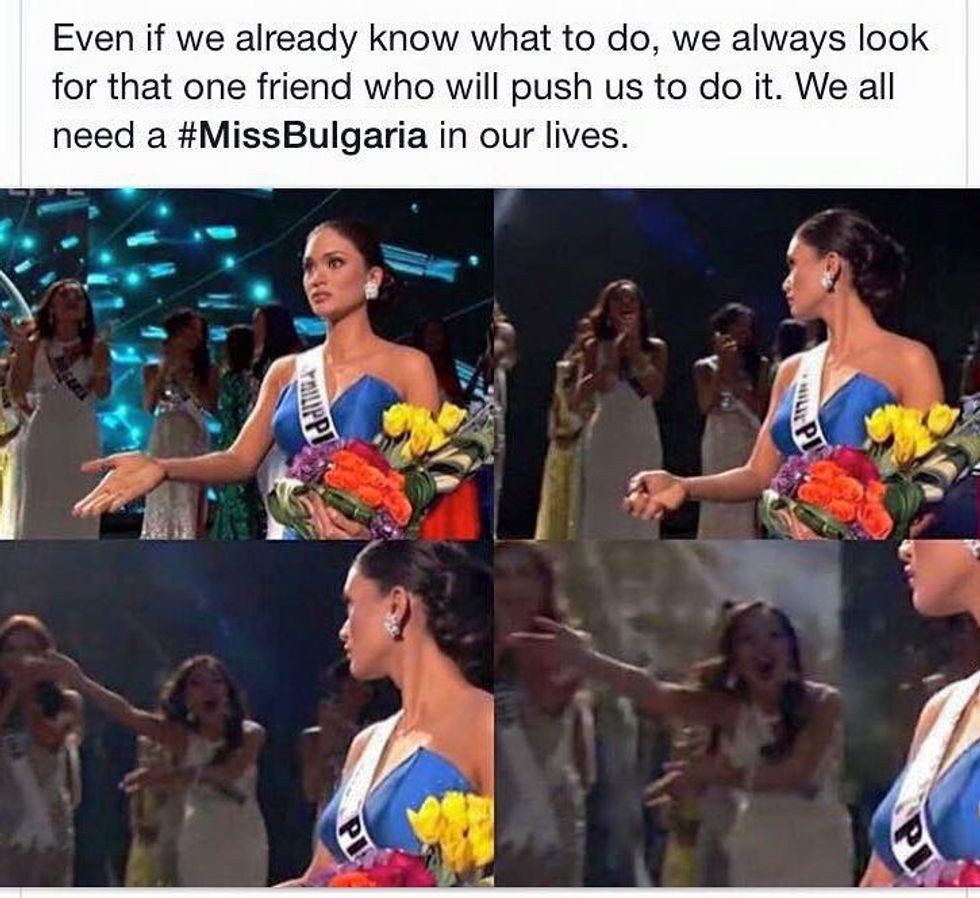 http://i.imgur.com/Jm027Rr.jpg

Here's to hoping that none of us wind up like Miss Columbia someday, but if we do, let's pray that we can at least make some memorable memes to look back and laugh at...someday.
Also, please NEVER, ever pull a Steve Harvey. After all: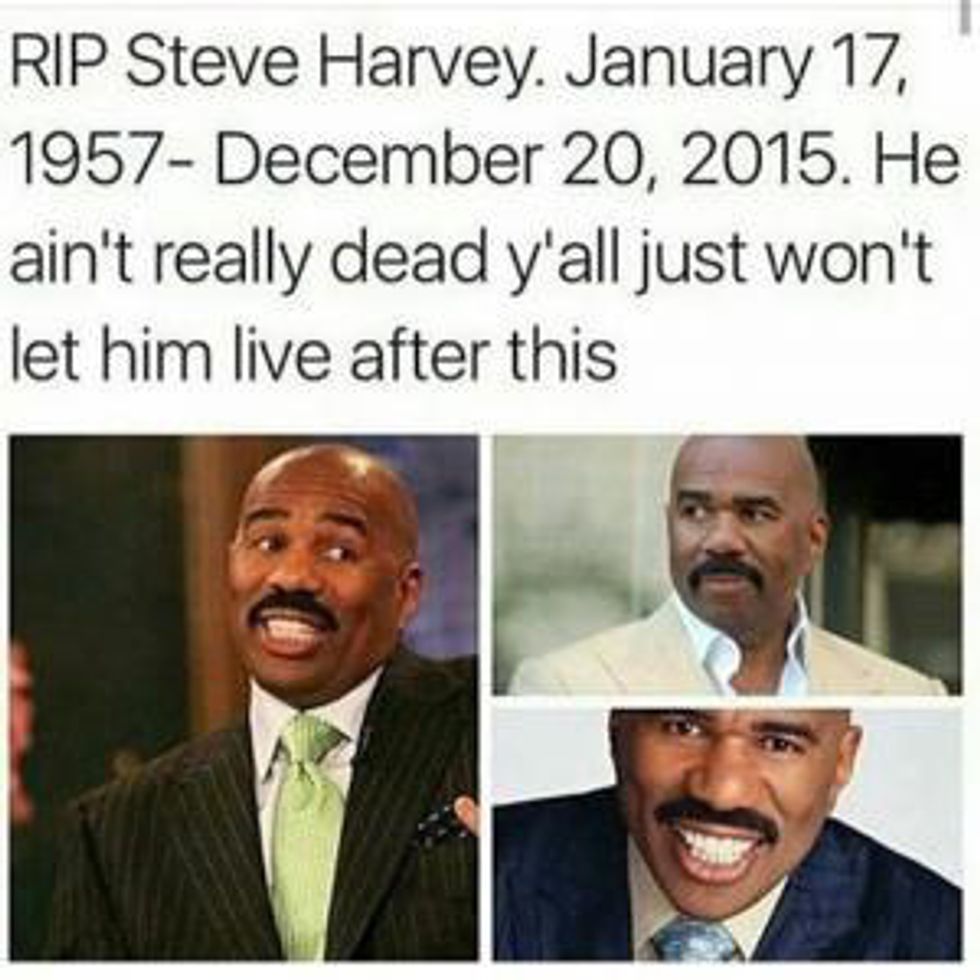 http://www.kappit.com/img/pics/201512_1711_ibhbc_sm.jpg

Maybe Oprah should host next year...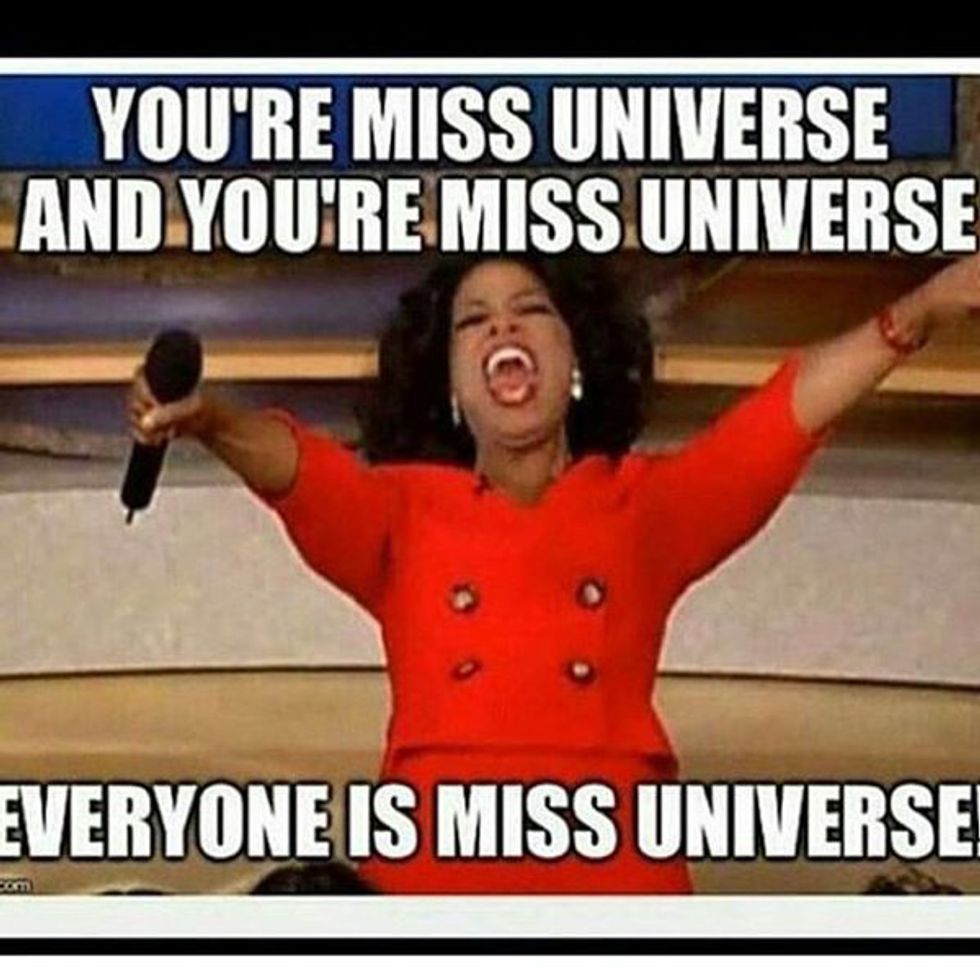 http://cdn.skim.gs/images/laxcu3tajlh4pusunyia/steve-harvey-miss-universe-memes-the-oprah
Sounds good to me!
Sincerely,
Miss Universe 2016