After being in a relationship for a while, it can be difficult to come up with new things to do together to keep the excitement alive. So it's time to get creative and do a little planning. If you're nervous that you're on your way to being stuck in the takeout and Netflix dating life, then it's time to try some of the date ideas below to add some fun back into your dating life.
In order to make sure that you actually try these dates out, and don't end up just laying around on the couch, make a plan! Doing a little preparing in advance and putting these dates on the calendar will help to ensure a successful date.
1. Wine/Paint Night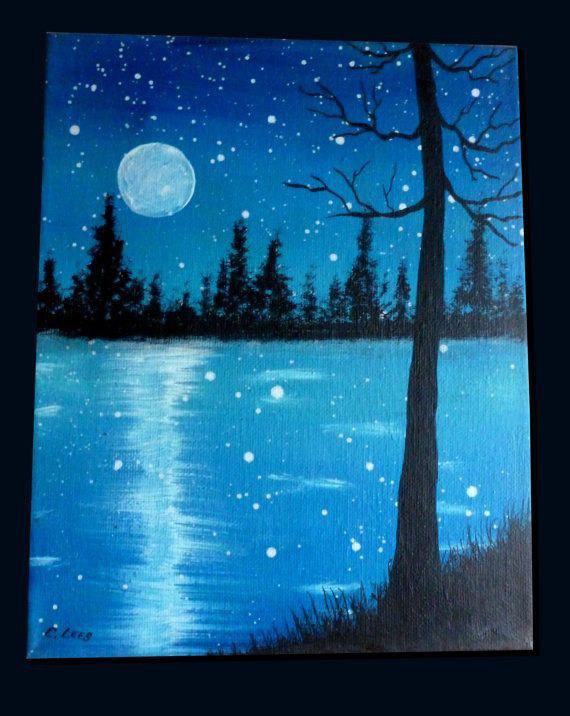 Ever see those Groupons for paint nights hosted by bars that a group of moms typically go to on nights out from their husbands? (Well, my friends and I enjoy them too but that's beside the point.) Have an at-home version for a cheaper and more relaxed date.
There's no pressure for your painting to be good in the comfort of your own home, it's just for fun. Get some canvases, paint and brushes from a local craft store and check out this site that has 30 easy ideas of what to paint. Oh, and don't forget the wine.
2. Homemade Pizza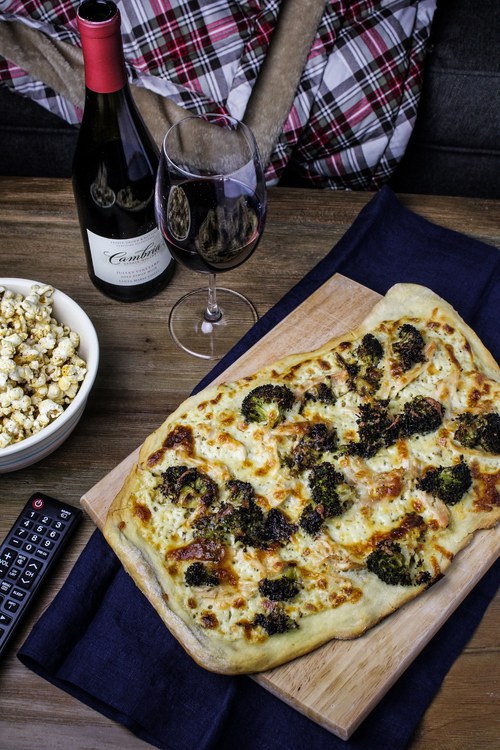 This may come out amazing, or it may be a total disaster. The point of this date is to try cooking something new and have fun with it! Let your inner Italian chef out with this chicken broccoli alfredo pizza recipe.
3. DIY Dance Lessons
This is another fun one that is more comfortable to start out doing in the comfort of your own home. Hopefully, at least one of you has rhythm and can help the other, but regardless, this is an entertaining way to learn a new skill, or to just make some memories dancing together. Check out this salsa video or this one on line dancing. Good luck!
4. Indoor Campout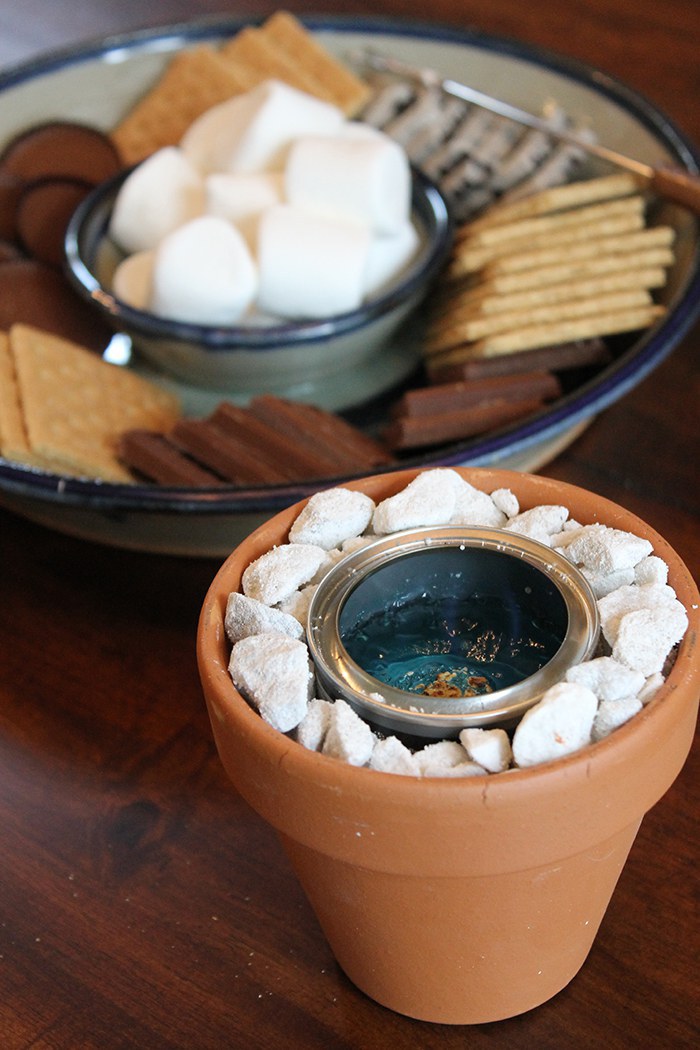 No campout is complete without s'mores. If you don't have a fire place, try this fun way to roast some marshmallows! Build a blanket fort and toss some pillows on the ground while you enjoy your delicious treats.
5. Home Improvement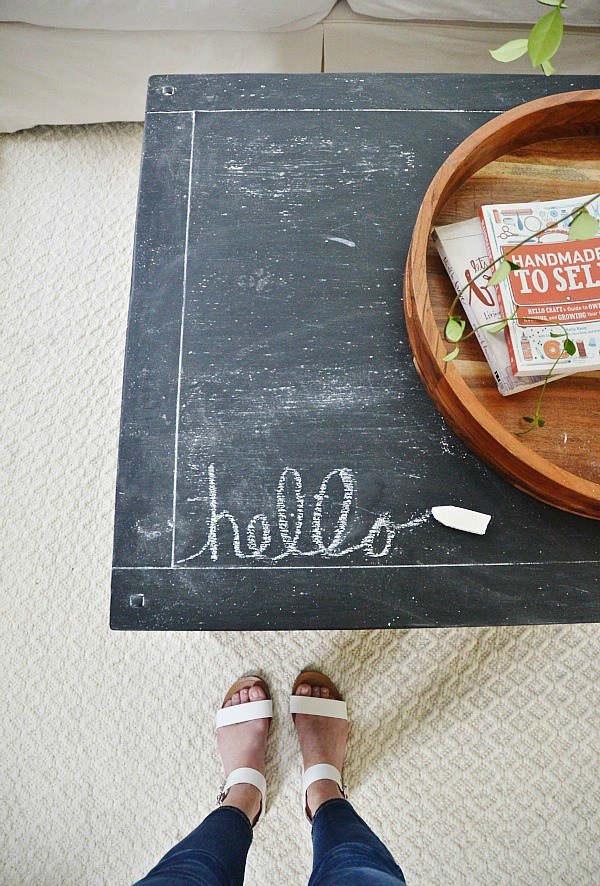 Check out Pinterest for something fun you can make, such as this mason jar organizer, or this fun chalkboard coffee table.
6. Learn A New Skill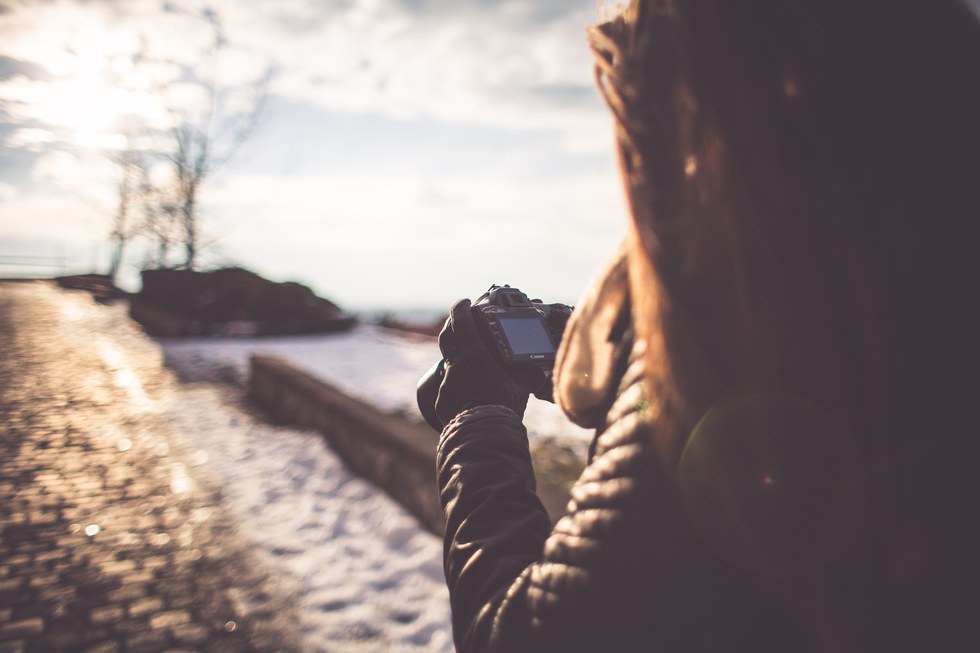 This is similar to the third idea, learning to dance (props to you if you attempted it!). But this option can include anything! Think back on conversations you've had with your partner; is there anything that he or she has mentioned they wanted to learn? Or something you have always wanted to try with them?
Perhaps, you're planning a trip abroad together and you want to learn the basics of the language of the country. Or maybe, he is really into photography but has had trouble figuring out his camera and you're interested in learning about it too. You can learn a lot from the internet, and doing these things together makes it more enjoyable.
7. Romantic Picnic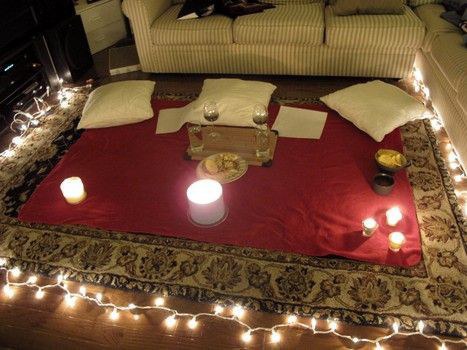 Spice up a typical boring picnic with some romantic ambiant lighting. Light some candles and use a string of lights to help set the mood. Grab some drinks, and make a nice cheese board to up the fancy level. Check this page out for tips on creating the perfect charcuterie boards to accompany this chic picnic.