The seven-day cycle we all go through is a roller coaster ride of emotions for us. Monday is terrible, yes. Friday is good, yes. However, what if I told you that professional wrestling perfectly describes the cycle? We need to observe this cycle in a unique way, people, and this will either improve your motivation through the week or give you a different perspective on the cycle.
I'm telling you now: pro wrestlers and moments all have ties to how we feel about the seven-day cycle.
Overall, we all have strong opinions about the days of the week. In fact, the group of Odyssey Presidents in our Slack just ranked the week from best to worst. Friday was the average for number 1, plus the hate Monday gets is not surprising. In the end, let's all remember that this repeats every week, whether we're having a good or bad day.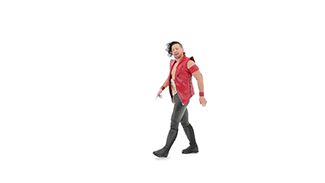 media3.giphy.com
Just motivate yourself to get through the week every waking moment. #facts