Either the truth is too raw or believing the improbable is much more fun, but whatever the case, there are always people who refuse to acknowledge what is true and decide to come up with some alternate theory. Here are some conspiracy theories that are a little too extreme to be believable.
---
1. The Lizard Aliens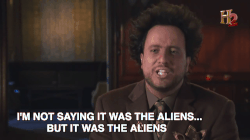 Yes, you heard me right. Apparently, 12 million people in the US believe that shape-shifting reptilian aliens are using their magical powers to convert humans into mindless slaves just to take over the world. It's kinda like the Illuminati, but . . . weirder.
2. Pastafarianism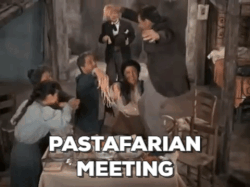 So Earth was created by the one and only Flying Spaghetti Monster (or FSM). There is now a legitimate religion devoted to worshipping the FSM, and their holy text is called "Gospel of the Flying Spaghetti Monster." Also pirates fight global warming and therefore, becoming a pirate is priority number one.
3. Obama is a Muslim...?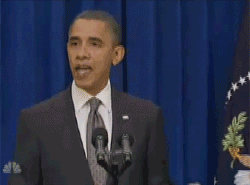 Some shady people created a fake birth certificate for Obama to hide the fact that he was not born in Hawaii, he's secretly Muslim and that he wants to ruin America and its economy. And the biggest supporter of this theory is Trump (what a shocker).
4. Amelia Earhart was eaten by crabs.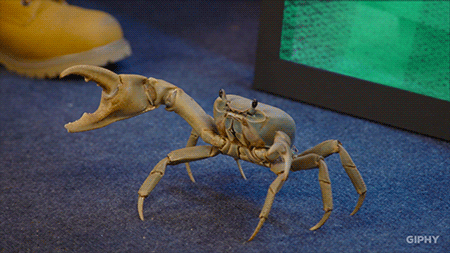 She unfortunately crash-landed into Nikamuroro Island when her plane ran out of fuel, ran into crabs that were possibly three foot long and became their dinner. Oh, how the tables have turned.
5. We never set foot on the moon.
Neil Armstrong and Buzz Aldrin went to a fake moon stage setting in Area 51 and pretended to step on the moon just so America could win the space race against Russia. The fact that pictures from "the moon" are only given through NASA means there is no proper verification of an actual outer space expedition. Is NASA a liar, liar, pants on fire?
6. JFK was assassinated by his VP.
Vice President Lyndn Johnson ordered his CIA buddies to "take care of" JFK so that he had a direct claim to the throne. Ouch, backstabbed by his running mate.
7. A UFO crashed at Roswell, New Mexico.
The US Army claims that it was a weather balloon even though witnesses declare that they saw a metallic body flying through the air before an object crash landed. There have also been reports of a secret government program that went on around the time that sent software into the air to detect Soviet bombs. Isn't America great?
8. Fluoride in your drinking water.
America fluoridates their water for sanitary reasons, but is actually a mind control scheme in disguise. Just when you thought the government couldn't get any scarier.
9. The Titanic sank on purpose?
The Titanic's sister ship, Olympic, actually collided with an iceburg and was damaged, but then the Titanic was switched out with Olympic and was sunk on purpose just so its owners could collect a large bounty as insurance money. My heart may go on, but my brain is having trouble processing this.
10. Willy Wonka, professional serial killer...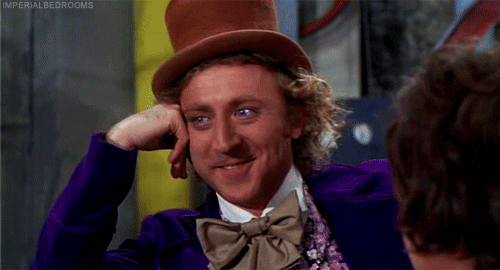 So Willy Wonka kills off every kid during his tour of the chocolate factory except Charlie; literally every child is picked off one by one through his crazy contraptions. Guess his last name wasn't just meant for laughs.
11. Last Thursday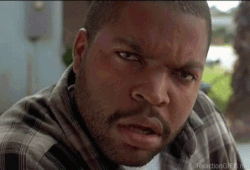 Maybe your memories and thoughts were created last Thursday. Maybe what you thought happened seven years ago was just a hallucination. Who knows? It cannot be proved.