If you're anything like me you probably follow multiple animal instagrams and are always looking for more to stalk while procrastinating on that upcoming paper. So here I share with you ten of my personal favorite pages to aide you in the height of enjoyment. You're welcome.
1. Aspen
If you enjoy aesthetically pleasing photographs and golden retrievers, @aspenthemountainpup is the page for you. With Aspen's father being the world renowned photographer, Hunter Lawrence, who is employed by many popular brands and corporations such as CNN, Expedia, and Miller Lite. Hunter brings his wife and golden retriever on his adventures around the globe while he snap shots cryworthy shots of his dressed up pup.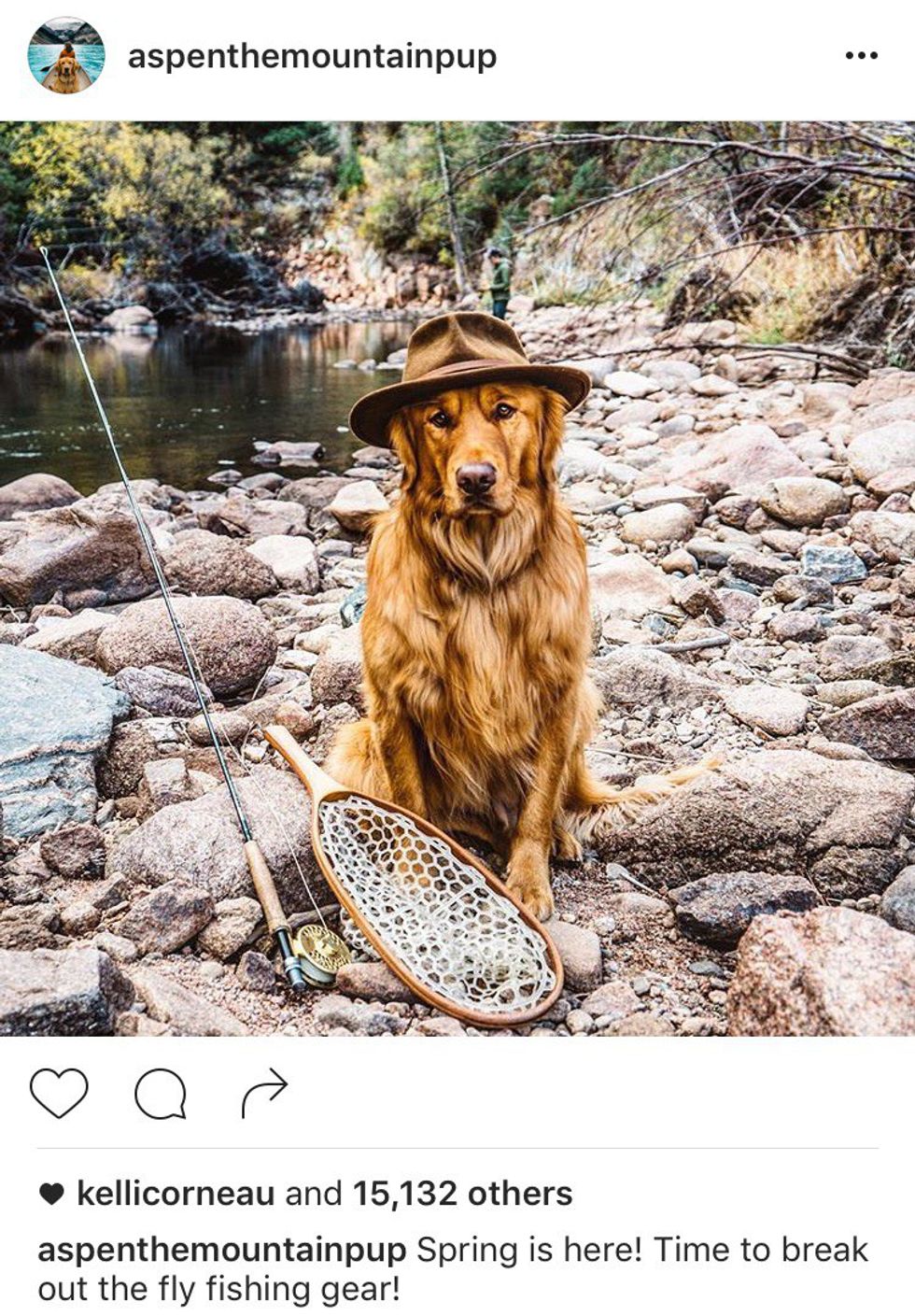 2. Alfie and Biscuit

If you're looking for a pair of bunnies, look no further than Alfie and Biscuit, the dynamic duo residing in London. Brothers of Minlop bunnies, Alfie and Bisucit dress up for each English holiday and just when they're feeling spiffy in their bowties for the day!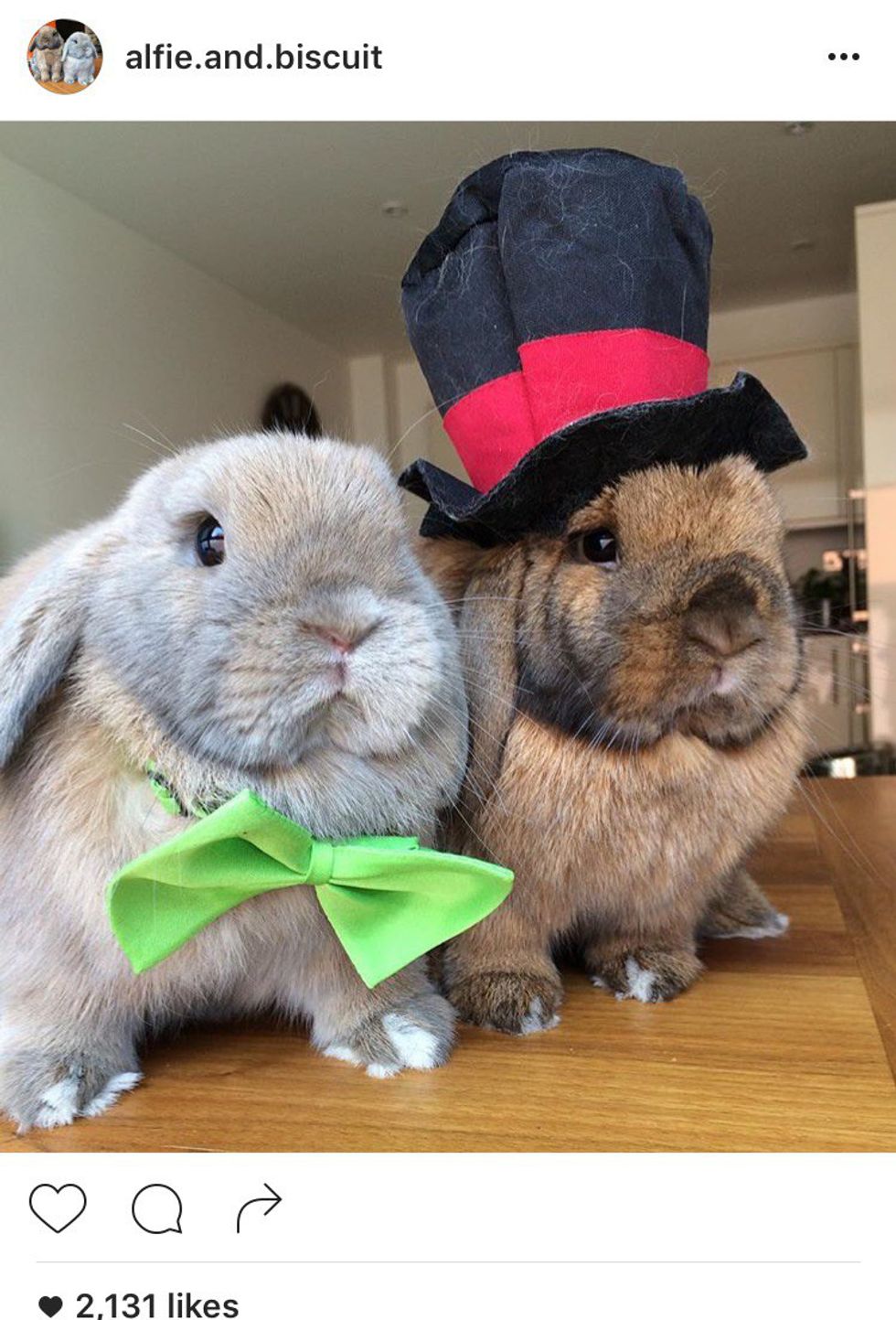 3. Biddy
Ever since I was little I've had a mild obsession with hedgehogs so you can only imagine my excitement when I found this page. You can also imagine my disappointment when it came to my attention that Biddy died last March. But's let's be real, his cuteness will never cease to make us smile.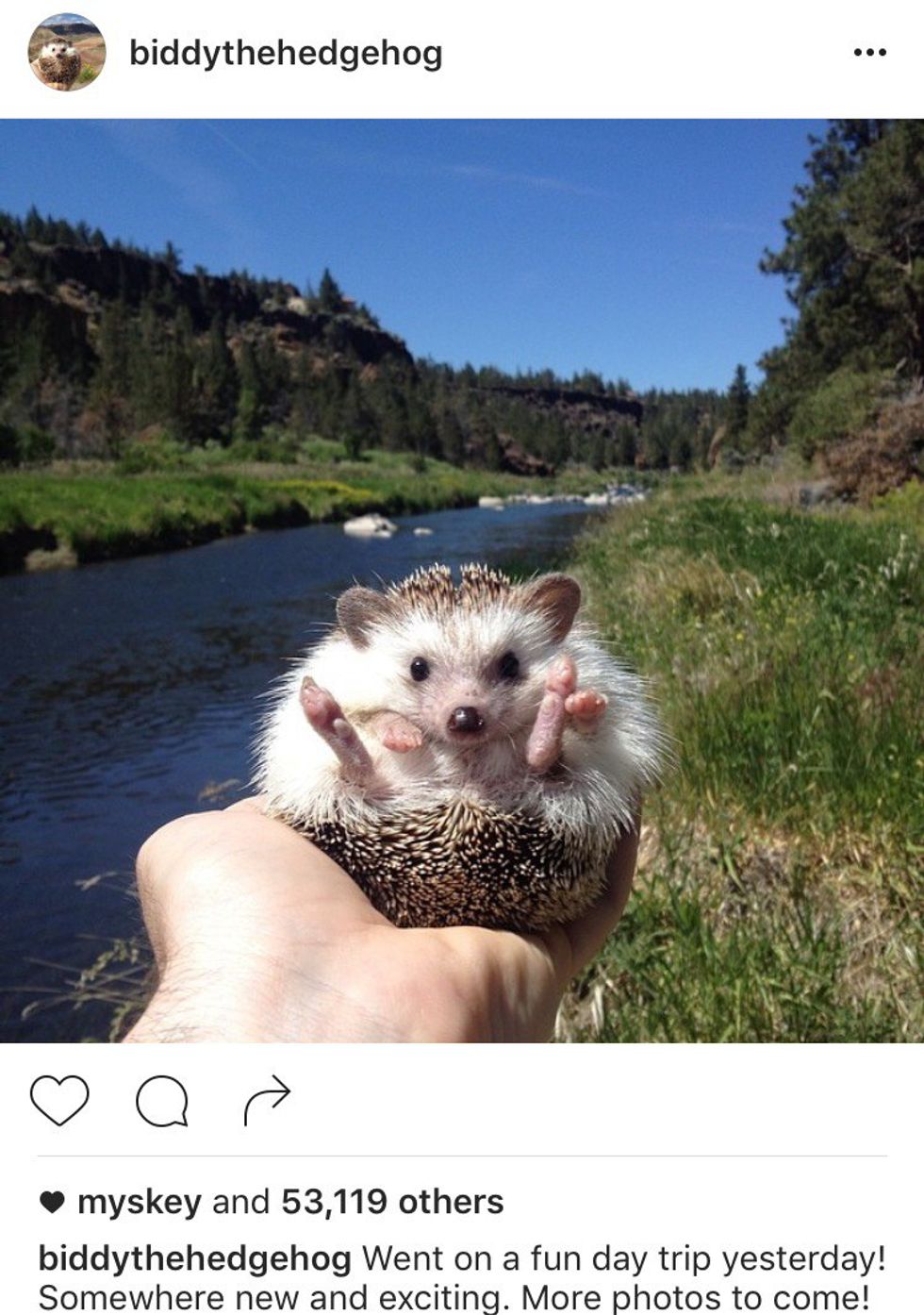 4. Hamilton

I hate cats. Always have and always will. However Hamilton is the only cat I would ever consider letting curl up on my lap. I mean look at that mustache! With 605,000 followers, Hamilton keeps us smiling with his bright eyes and bushy tail.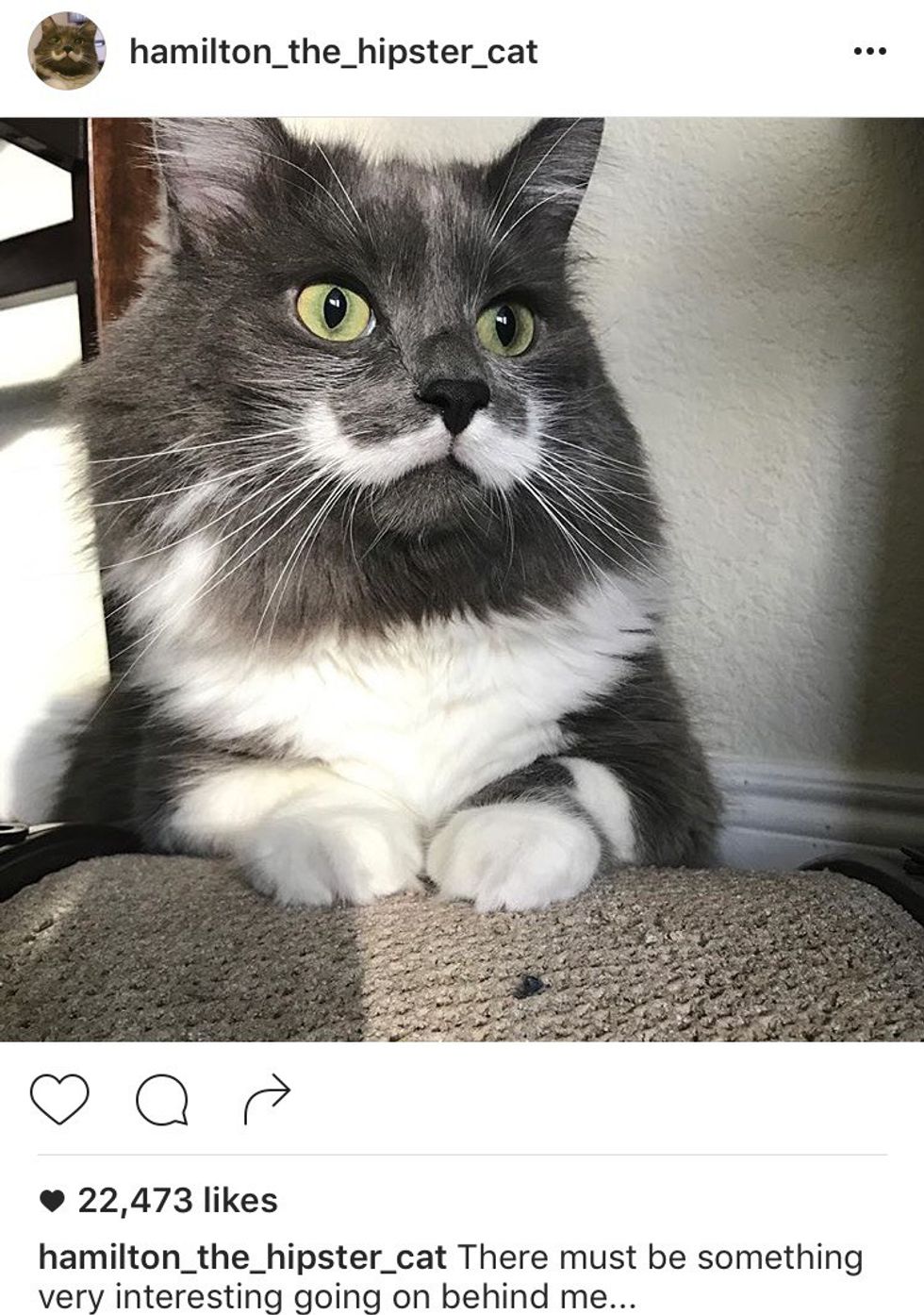 5. Corgenlius
What better name for a corgi than Corgnelius. He's now much bigger but even cuter than before. The only thing better than the pictures are the captions his owner creates. I can't tell you how many times I've actually laughed out loud in the middle of a lecture reading these captions. Half of his pictures are him sleeping but let sleeping dogs lie right?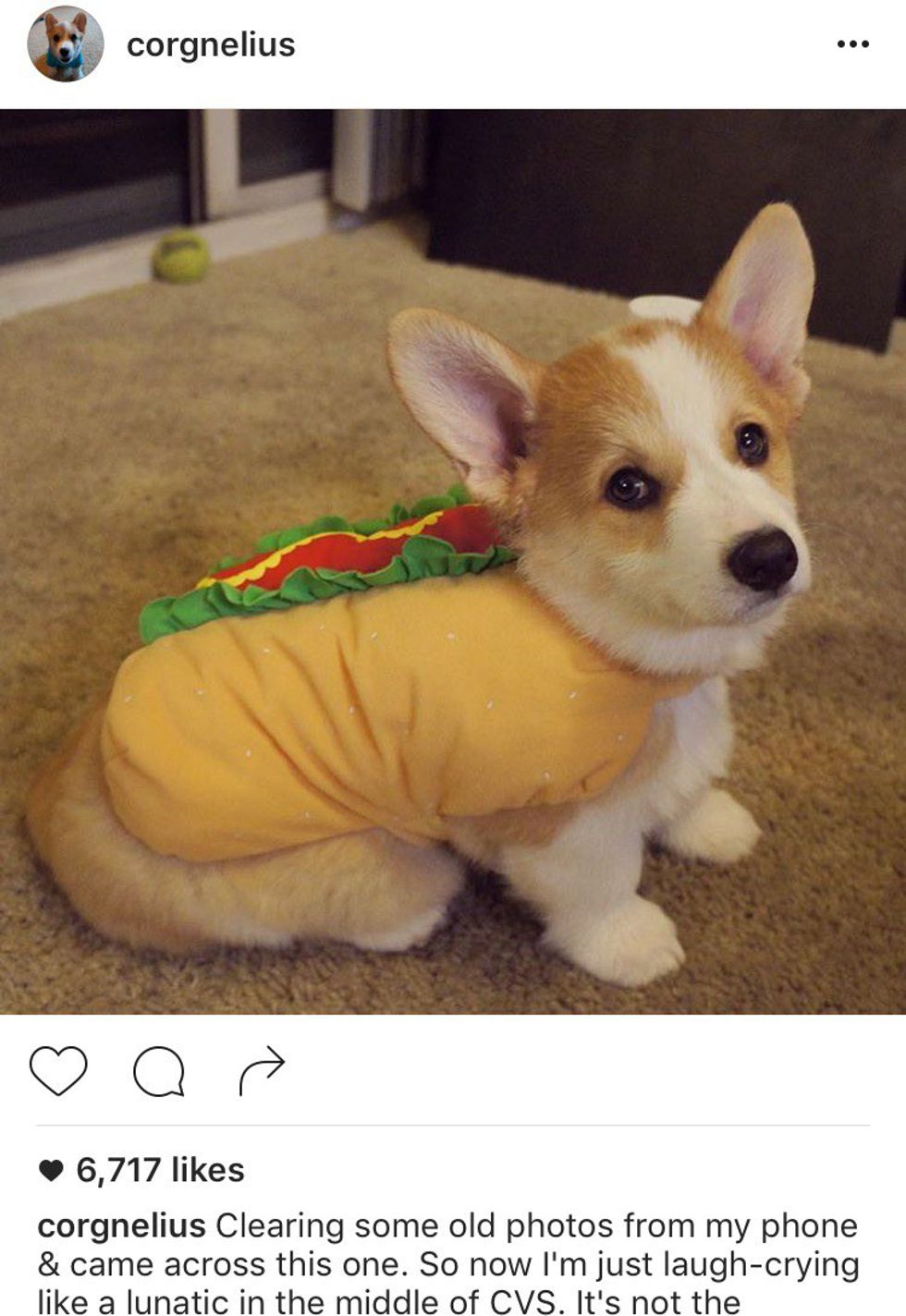 6.Turbo
Before this page, I never knew what a two legged dog looked like. Weighing in at less than 5 pounds is the mighty Turbo, born without his front legs but that hasn't slowed him down one bit. With his set of 3D printed wheelies, Turbo travels all over the country with his owner at high speed.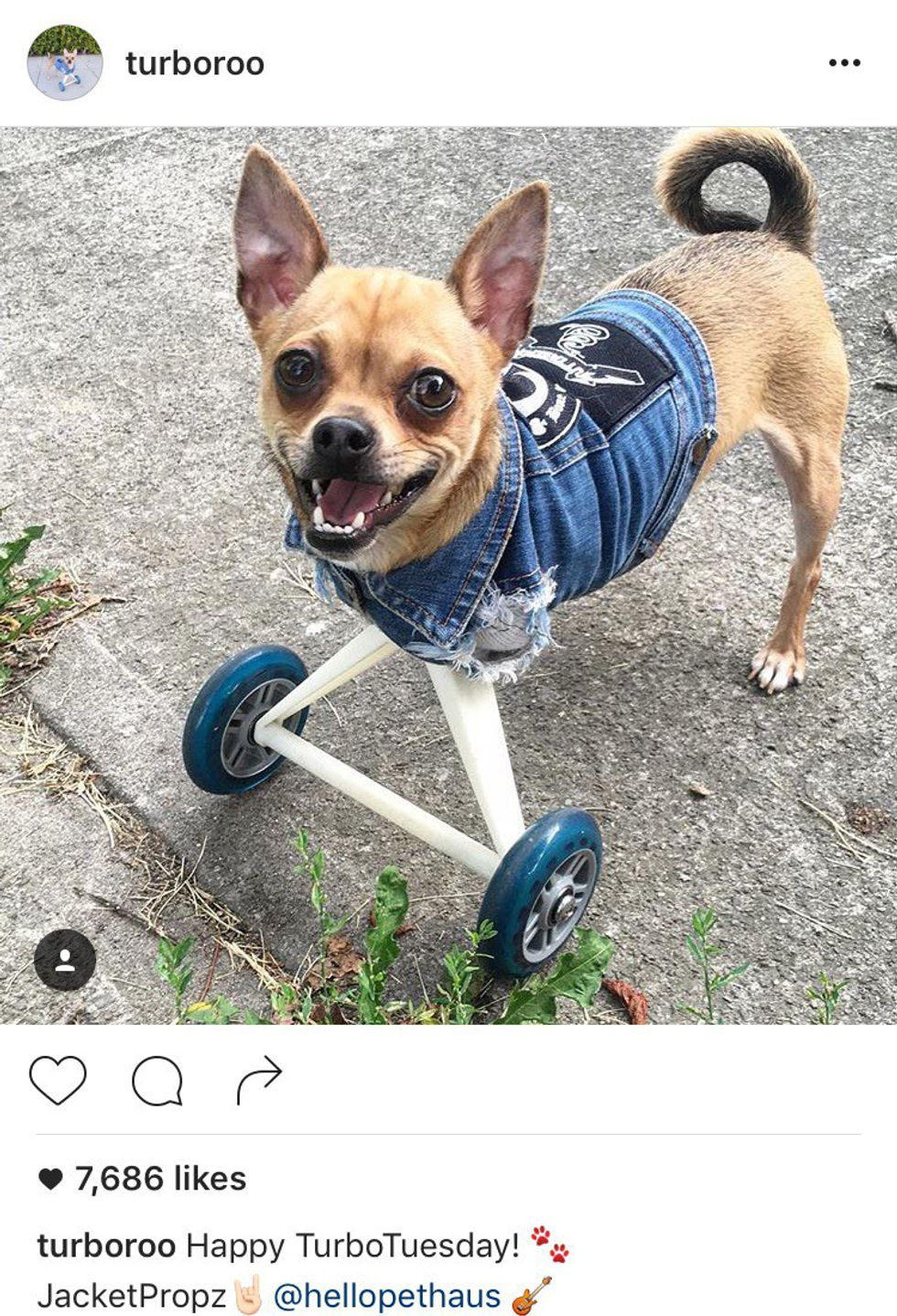 7. Agador
Residing in The Big Apple, Agador's personality is almost as big as his afro. I can promise you I've looked through every single post and each and every one has made me smile. Go look. You won't regret it.